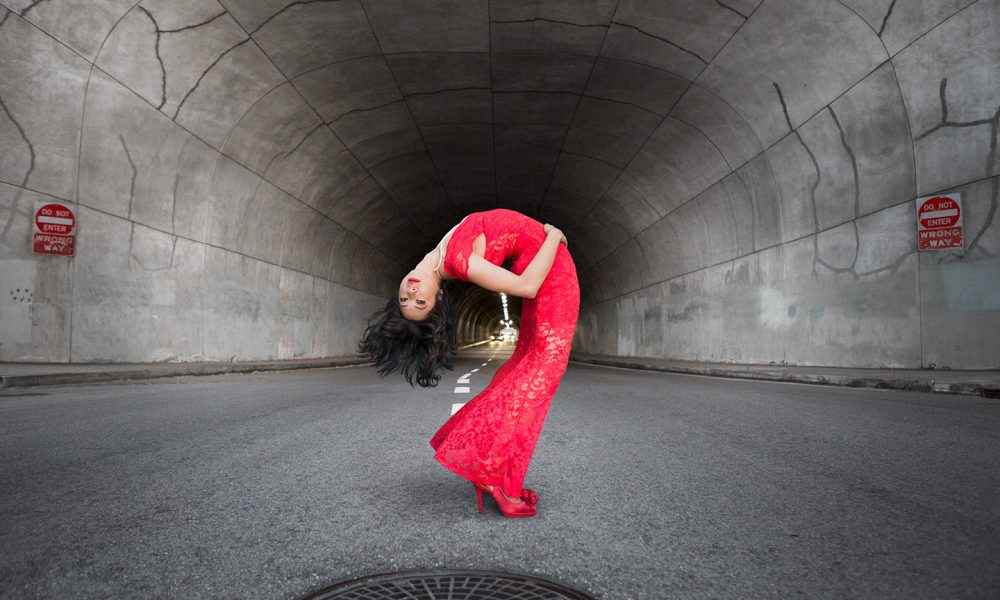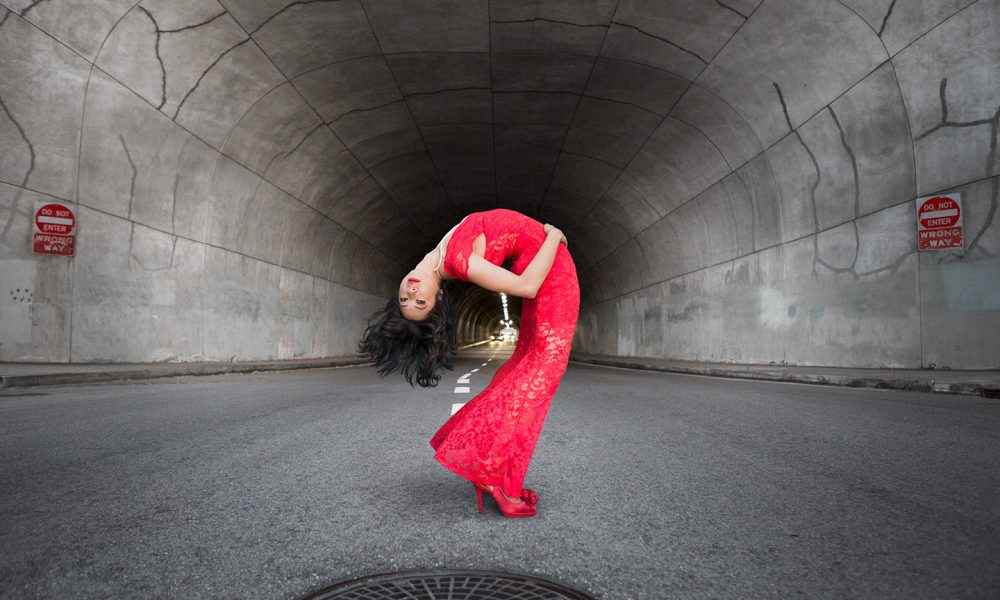 Today we'd like to introduce you to Audrey Lo.
Audrey, please share your story with us. How did you get to where you are today?
I am a community and marketing strategist in the tech world by day and a circus artist by night. With my dual career, I am able to maximize my mental and physical limits as well as travel the world while working.
I've been a community organizer for as long as I could remember – from starting my own non-profit club to raise money for endangered species at 15 to serving on the student government throughout high school and college. Growing up, my parents were social butterflies and organized weekly dinners, dim sum and mahjong (a popular Chinese game) gatherings. Naturally, I had a knack for hosting and being a community builder from seeing how much more fulfilling my life was to be supported and surrounded by a network of people in my community, especially being a minority, as a second-generation Asian American.
I grew in the SF/Bay Area, where I was raised in a culturally eastern household in a western world, born to two hardworking and talented engineers that valued experiences and seeing the world over material wealth. I traveled more in my childhood than most people do in their lifetime – which allowed me to have a first-hand experience of indulging in other cultures, food and backgrounds different from my own. Since then, I've traveled to over 67 countries and hope to visit as much of this earth as I possibly can in my life.
Growing up in the heart of Silicon Valley and being surrounded by some of the most brilliant minds empowered me to give back to the community as it's given so much to me. By 25, I had already built two companies in industries that I had deep passions for –dance and travel–that had socially conscious missions. Shortly after, I was serendipitously connected to a Silicon Valley backed travel review start-up called Gogobot (rebranded to Trip.com and later acquired by CTrip, who owned Skyscanner) where I started off as the LA Community Manager. Eventually, I would be the Head of Community Marketing for Skyscanner. I managed a team of over 30 Ambassadors across ten major cities and produced over 150 events a year and helped grow their userbase to over 60 million members. I now consult start-ups on building their community frameworks and marketing strategies.
My career as a circus artist began when I was 26 and was given a Groupon by my cousin. I was absolutely hooked from the first class and have been training and performing contortion and aerial arts ever since. I loved the tight-knit community of the circus world and was inspired by the incredible amount of dedication to perfecting the difficulty of the artform. My performing arts career has taken me across the globe, performing on some of the largest stages (EDC, Ultra, Lighting in a Bottle, Burning Man, etc.), for some of the world's most talented artists.
Fast forward to current times in quarantine, I combined my technical knowledge in marketing along with my creative dexterity from being a performer and began my current project, Quarantine Cameo. I wanted to take my newfound hours thanks to our "stay at home" orders, to help raise money for Covid-19 relief funds while also giving local artists space to still showcase their art and build an uplifting community for people to gather virtually to share art. What evolved initially as a trial Zoom party for my birthday, became a now weekly virtual living room concert series called Quarantine Cameo.
Has it been a smooth road?
Nothing great comes without hard work, good timing, genuine intent and a little bit of luck. In my tech life, the greatest lesson I learned was how to fail fast. I lost a lot of sleep and money in the process of building my first two companies, but never regretted a moment of it as I gained an incredible amount of life lessons along the way as a young entrepreneur. The lessons I took with me in my early 20s taught me not only the importance of resilience and paving your own road, but also the importance of building relationships and learning how to think outside of the box.
In my circus arts journey, I have never attempted something so physically difficult in my life. I've been injured multiple times along the way because I either overtrained or didn't listen to my body and tried to skip a few steps before my body was ready to attempt new advanced tricks. Since then, I've learned what it means to be patient, celebrate little wins and listen to my body and what it needs.
As for my current passion project, Quarantine Cameo, the greatest challenge has been finding a platform that includes video streaming abilities for users that join the virtual concerts but also has the ability to have excellent audio. Currently, most of the live streaming services only allow video streaming for the actual artist and everyone else that is tuned in can only comment via text, but something about physically seeing other guests watching, dancing and smiling is so much more powerful – and that's what I think makes our virtual concerts different from the rest. We've also been trying to fine-tune our sound quality as Zoom was not made for live streaming concerts. Thankfully, my co-producer in these events, Ian Hicks – being a professional sound engineer, has tweaked with and figured out the best possible settings for the best sound quality that we can get on Zoom. It's still not consistent though depending on the different systems each artist uses, but to the normal ear, it's as good as we can make it (for now). Every week, we still spend hours sound testing and figuring it out.
Please tell us about Quarantine Cameo.
I started Quarantine Cameo with Ian Hicks, a former front of house and professional sound engineer (and also an incredible DJ – Eko Zu) for The Glitch Mob, Big Wild and Bassnectar. We've been hosting these virtual concerts every Saturday during the quarantine, featuring local artists to raise money for various non-profits like United Way, Inclusive Action, Break the Silence Against Domestic Violence, and No Kid Goes Hungry to assist in raising money for Covid-19 relief funds and have raised almost $5K already in the last few weeks. It's really such a treat for our community, to not only get to enjoy incredible performances by some of the most incredible artists in our community (we've had artists like Kraddy, Baby Yu, KillWill, Marcus the Artist, Mackswell, Eko Zu, Dalfin, Morillo, Jimmy Hits, Annalog, Madison Orange, Aah-Yes, Sleeper, Kurv, Honeybun, just to name a few). Hosting online gatherings like these have not only given people something to look forward to every week but also enabled us to join together as a community for a good cause. Everyone involved in this project, including myself, volunteers our time.
How do you think the industry will change over the next decade?
Speaking specifically to the events industry, I think it's going to be interesting to see how large scale events hosted by companies like Live Nation, Golden Voice, SXSW and Insomniac will pivot their businesses in the coming year or two. There has already been a shift into moving events, live concerts, conferences and festivals online since the quarantine, stay at home orders have been enacted. While companies that provide online streaming services like Facebook live, IG live, Twitch, Zoom, Google Hangouts, etc. have exploded and had to quickly support so much additional traffic to their platforms, I am also seeing a number of start-ups working hard to hop onto the online streaming bandwagon.
I think that further out down the line, with the rise in VR and AR, I can see events integrating more of these smart technologies together. Whether that be a virtual concert using live streaming platforms in a VR world or even in person events using AR applications as an additive element to live events. Millennials and Gen Z are already valuing experiences over material wealth, hence the shift in experiential marketing in the last few years. In the recent years, you've already seen these technologies hit mainstream events, like the holographic Tupac that appeared at Coachella back in 2012 and AR apps downloaded as a norm for multiple experiential activations at SXSW. I can only imagine how that shift will be once we have technological capabilities refined to be able to enjoy these experiences virtually from anywhere in the world.
Contact Info:
Image Credit:
Josh Withers, Steven Lam, James Lai, Frank Freeman, Dmitriy Vi
Suggest a story: VoyageLA is built on recommendations from the community; it's how we uncover hidden gems, so if you or someone you know deserves recognition please let us know here.