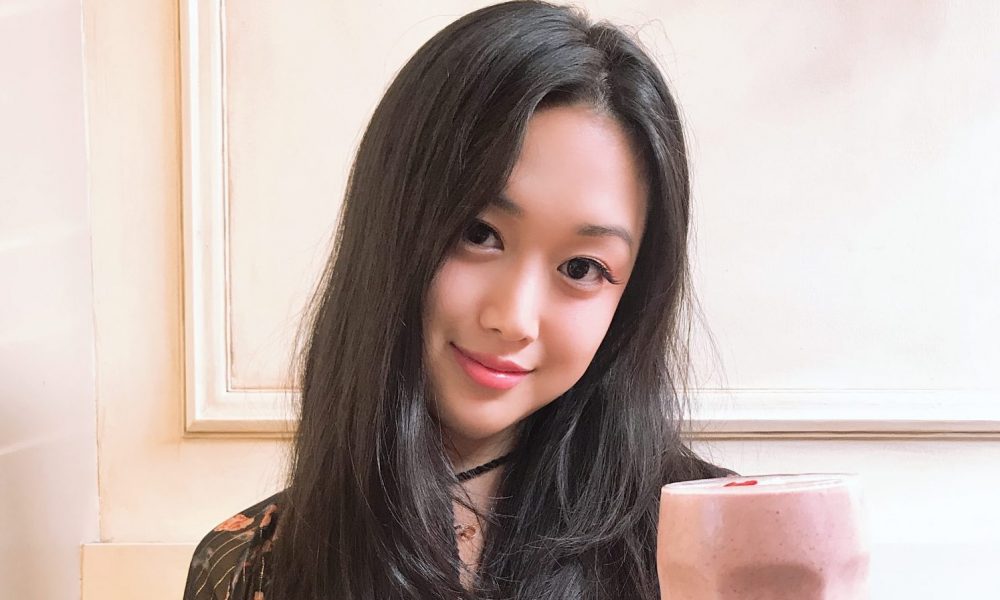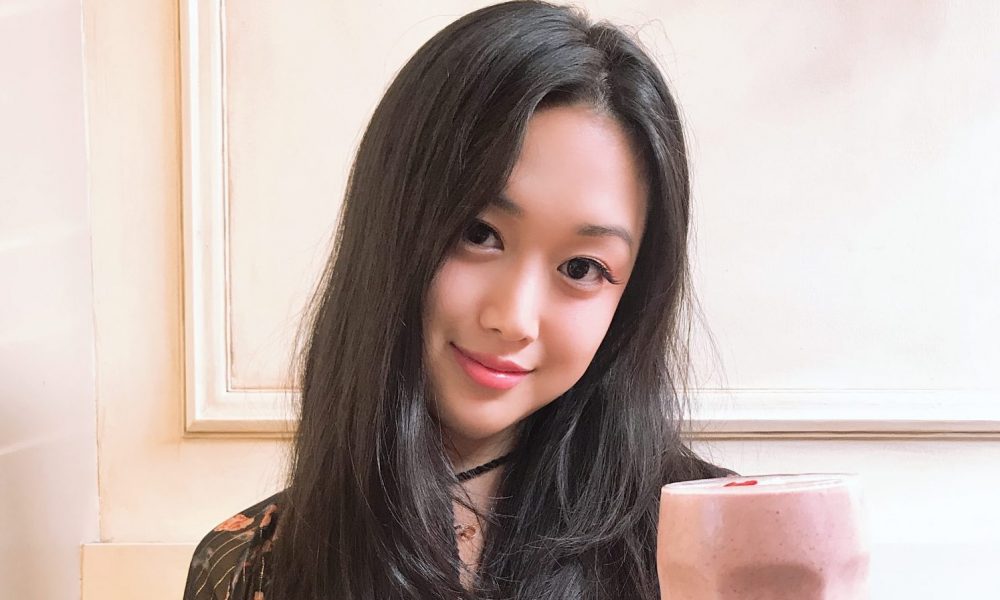 Today we'd like to introduce you to Audrey Kang.
Thanks for sharing your story with us Audrey. So, let's start at the beginning and we can move on from there.
Hi, I am Audrey Kang. I gave myself an identity with a certainty of my dream. I am born as an actor which I truly believe. I didn't know this till I heard a voice with a lightning on my temple saying "Be an actress like her," when I was watching "Nun's Story" featured by Audrey Hepburn. I didn't know whom she was so I started to look her up. Right after that, I fall in love with her. Yes, she inspired me into acting.
When I was ten years old, I went to the British International School in Malaysia. I was at the top of my class but needed to move back to South Korea. I was having a hard time to adjust myself to a new environment as well as my family situation. But then, I wanted to try acting because of what I have explained above. I was emotionally broken, empty and felt all alone in the world. I wanted to disappear into nothing. However, as soon as I tried acting, it made me feel alive. Honestly, it was the only reason I wanted to be alive at that time.
I have been training in MTM academy where has a lot of famous Korean stars got trained such as Song Hye-Kyo, Hyo-Joo Han, Shim Eun-Kyung, Ahn Jae-Wook, Seoli (Fx) and Jiyeon (T-Ara). I even went to the final round of top 10 for May Queen Contest from MTM academy with Hyeri Lee who became famous as being in K pop girl group, Girls day. I also acted as a lead in Musical for Good Students Good Teachers' 10th year anniversary in South Korean national assembly building.
As I become a high school student, I realized that my acting is limited in South Korea and my final goal does not belong here. I always knew that I want to be an actress in Hollywood. So I decided to persuade my parents to send me to America, but of course, they did not approve it. They were not supportive at all but I needed to go. I prayed to God every night as imagining my dad's approval voice. And one day, I found a perfect exchange student program. I persuaded my mom first, and my dad finally approved to support me. That's how I started my life in the United States.
Michigan was not easy because I was different. But I kept myself going through the experiences for me to become an actor. In 2013, I won an award from Michigan Daft Film Festival for a horror film "Reprisal" as well as Best Acting, Pictures and Script Awards at my high school. I struggled at the drama club but I found my lifetime friend and acting coach at Motion Picture Institute. Jessica James. I've been training with her to develop acting techniques and applying to Juilliard. I have auditioned for Juilliard in January in 2015. It was cold and shivering winter. I was not grounded but extremely nervous. "I've prepared for this moment for three years or more." This thought gave me so much pressure.
I went into the audition. I performed. One of the faculties asked me to sing. I sang. And I came out. They liked my acting, I thought (because one person was crying) but I didn't get the callback. And I was dead inside. I came this far to be denied? Well, at least I need to know why. So I called and asked. The person who answered me said, "My acting was great but my English level is not as professional as they require in Juilliard." This day, I have cried so much thought I'd die.
I could have attended the different university I got in, pretty good ones, but I have auditioned at Stella Adler Studio of Acting in New York to give the last try. (Stella Adler Studio of Acting is founded by Stella Adler, one of the best acting schools with alumni of Marlon Brando, Robert De Niro and Mark Ruffalo). And a few weeks later, I've received a letter of acceptance. Living in New York every day, learning acting was my dream. Two years of Intensive training at Stella Adler developed my foundation of Acting. To be frank, it was definitely not easy. But I've grown a lot. Living in New York really made me stronger, as a human and an actor.
I started working after my graduation. I've got into Off Broadway, Warlovers as a lead. I also booked works with LG lifestyler, Moet Chandon and Clubclio. My leading performance film, "Yolk" with international awards winner producer and director, Florina Titz and Minu Park, is reviewed by Oscar nominee, Werner Herzog. (It will be sent to many festivals very soon.) I've also had wonderful opportunities working with Tony award winner Baayork Lee for NAAP concert, as well as John Gould Rubin and Mikael Soderston at Columbia MFA department.
However, my life changing experience with my acting is playing Mother Nature, Gaia at Ninja Ballet, directed by Shoko Tamai. (Shoko Tamai is an amazing dancer worked with Philip Seymour Hoffman. She danced at Lincoln Center, Royal Opera house, Globe theatre and many more.) She used the theme of nature such as dying seagulls from plastics and dreams for her choreography. During her project, my spirituality grew and connected it to my acting.
After this show, I've decided to take actions. Hollywood, LA is my final destination. I've wanted to start trying LA market. So I flew here. Since past three months, I've worked with Justin Chon (known actor from Twilight series and a director of Gook, winner of Sundance Audience Award in 2017) and Ariana Grande for her music video, God is a Woman. Also, two other feature films, Motoric by Andrei Konst and Cockroaches by Christoffer Aldell. I've played the main character, a lip reader in film Motoric, which I am excited.
I am so grateful for the opportunities that I have been through and I have in LA. I have been growing and learning. Even though I have had hard times, but all led me to success.
Acting is my life path. I act to enlighten the world. Isn't that what films do to us? We are healed or awaken through the films. That's what I love about acting. Acting itself reminds me that I am alive and free. I am excited for what's coming next! Miracle happens!
Thanks for reading and sending all beautiful positive energy. See you on big screens soon!
(Audrey Kang is currently looking for a theatrical agent and a manager who support and help her to grow as a great actress. Please contact via audreykang.cast@gmail.com or Instagram @audrey__kang)
Overall, has it been relatively smooth? If not, what were some of the struggles along the way?
I've explained all in the previous question. Let me know if you need more details. My main struggle was that I only have myself to believe my dream. Nobody believed me. But when it is happening, people start to believe you. Till then, you only have you.
Also, I have been really emotional and depressed for certain times but I've learned to control myself and to be grounded. Law of Attraction is my life rule.
Please tell us about Audrey Kang.
I speak fluent English, Korean and intermediate Japanese. I also know basic Italian and Mandarin. I have a photogenic face with great skin, I can play a various age range from 15 to 25. I am a genuine and serious actress.
I am also good at singing old classic songs, rap. basic ballet, contemporary dance, ice skating, boxing and tarot reading, I connect my spirituality into acting, such as playing Goddesses or reflect my inner beings.
If you had to go back in time and start over, would you have done anything differently?
I'd have encouraged myself more with confidence and love. Instead of being harsh on me, I'd have learned to be satisfied myself. But other than that, I do not regret anything. I love my life and I am proud of it.
Contact Info:
Getting in touch: VoyageLA is built on recommendations from the community; it's how we uncover hidden gems, so if you know someone who deserves recognition please let us know here.