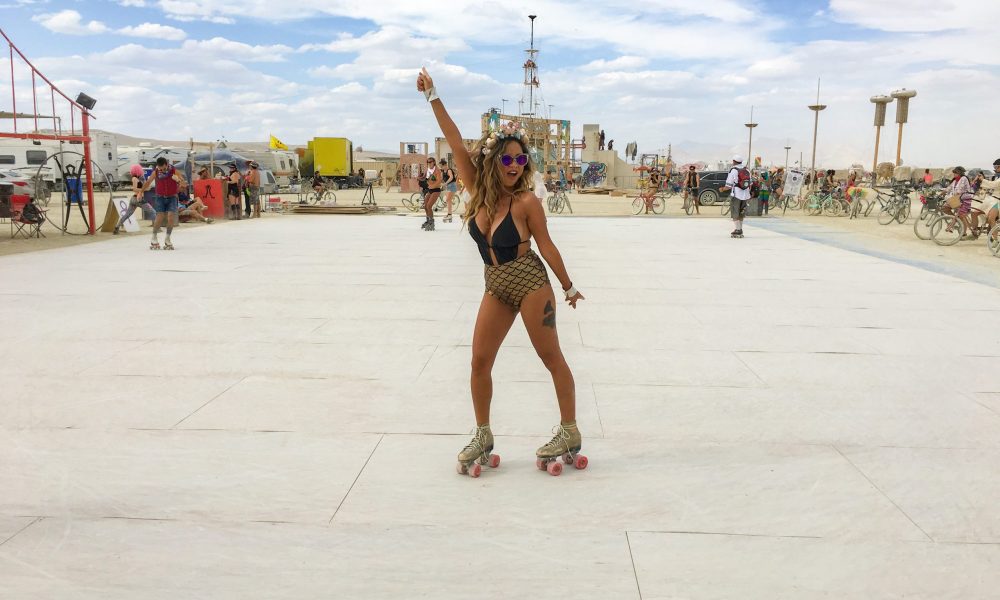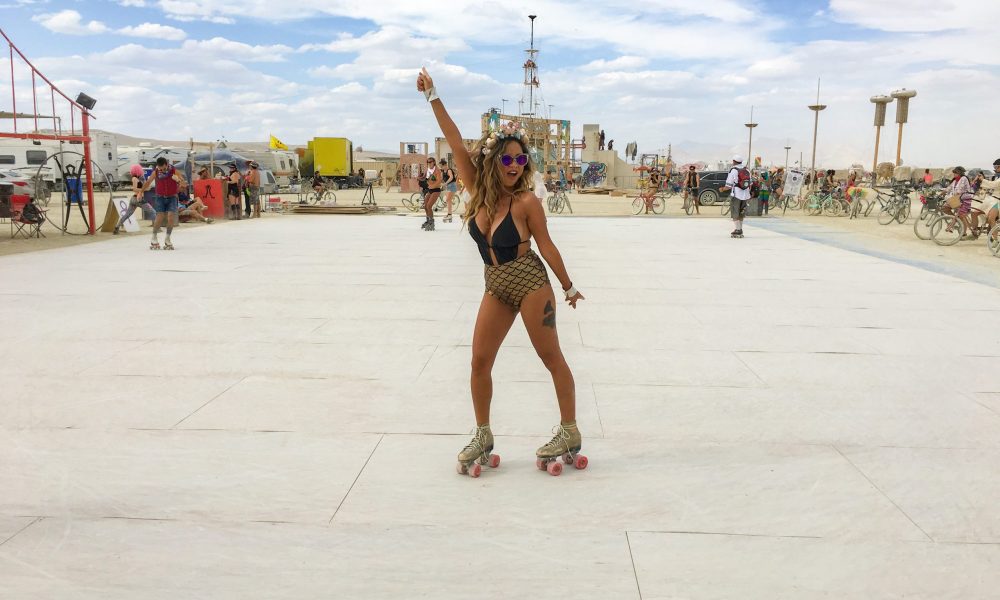 Today we'd like to introduce you to Audrey Agahan.
Audrey, please share your story with us. How did you get to where you are today?
I was born and raised in Southern California, and have lived between OC and LA my entire life. I started my blog www.LAxHEL.com in early 2019, because I wanted to document my journey moving from LA to Helsinki and also share the fascinating differences between living in LA and Helsinki. We hear a lot about what it's like living in major cities like London, Paris, and Amsterdam, but you rarely hear much about Helsinki, Finland… maybe except for the occasional article that Finland is the happiest country in the world or Trump saying they don't have forest fires like California because they rake their leaves. Yup, that's our President, which also made it a good time to leave the U.S., at least for a bit.
I've always dreamed of living in Europe, but Finland wasn't exactly what I imagined. To be honest, I didn't even know that Finland was part of Europe. I just knew it was part of the Noridc countries, which shows how ignorant I was, and how bad I was at geography. So, why would I move to a country I've barely heard of?
Well, back in 2016, I met a Finn at Burning Man. At first, it started off as rendezvous in different countries. One great thing about cross-continental relationships is that you get to have dates all around the world. Somewhere along the way through, the distance was too much and wasn't sustainable, so we both started looking for jobs in each other's countries. In February 2019, I got a job offer from a tech company in Helsinki. The stars aligned that week and that's why I packed up and headed to the North Pole… I mean Finland.
Anyway, I thought it would be fun to record my experiences and give the world a glimpse into Helsinki from an outsider perspective, as well as give Finns an insider look into LA. I also wanted my blog to be interactive and collaborative., so I try to welcome any tips from Finns and for my LA people to keep me updated on all things Los Angeles. So now I'm in Helsinki, setting out to find out if Finland really is the happiest country in the world.
Great, so let's dig a little deeper into the story – has it been an easy path overall and if not, what were the challenges you've had to overcome?
It has definitely not been a smooth road. LA (and OC) is pretty much all I've ever known, so I get terribly homesick for my family and friends. I only had 1 other friend when I moved here, so it felt like I was going to a new school, leaving all my friends behind. In my experience, when you're in your 30s, you pretty much have your solid circle of friends, and don't really care to make new ones. Finns notoriously don't enjoy small talk, and enjoy their personal space. So that, coupled with my age made it intimidating to make new friends. But slowly I started to make friends at work, through friends of friends, my Finnish language course, Classpass workouts, and now (9 months later), I have my own little group of friends that I truly enjoy spending time with.
It wasn't easy though. I really had to put myself out there and make an effort to plan things for friends to do and even invite myself. But it was worth it. I can't generalize all Finns, but from what I've experienced so far from the friends I've made, they might be a little hard to crack, but once you do, you've made some pretty genuine, honest, and loyal friends. Helsinki is also becoming more international, so it has been great connecting with other expats. I think being forced to make new friends and hearing their stories has helped me grow as a person so much.
Another difficult aspect of moving to a new country is the language. Most people in Finland speak English (and very well might I add), but the native language is Finnish, so that means all of the signs are in Finnish. The 2nd official language is Swedish, so it's also a requirement for Finns to study this language in school. And in case you're wondering, the languages are not at all alike! Swedish, Norwegian, and Danish are all similar Scandinavian languages, but Finnish is totally different.
I am in awe that most people in Finland speak at least 2-3 languages. So even though almost everyone speaks English, I feel a bit bad about people having to switch to English for me when they're talking. And if people aren't speaking directly to me, oftentimes they'll speak in Finnish to other people, so it can be difficult for me to engage or insert myself into conversations. There are tons of stories and inside jokes that I miss because the translations don't often carry over in the same way as when they're being told in Finnish. This also makes me feel like I miss out on a part of peoples' personalities when they can't fully express themselves in English.
The weather is also something a Southern California girl had to get used to. It gets way colder here, and I'm not used to having all four seasons and snow, what is that?. During the summer, the sun can shine until midnight but in the winter it's the opposite, with barely any sun. It can be depressing when it's raining and pretty much dark all day and night, with no sun in sight. People even take Vitamin D pills and get "happy lights" to mimic the sun.
Please tell us more about your work. What do you do? What do you specialize in? What sets you apart from the competition?
I don't own a business, but I just started my blog. The blog gained a little bit of notoriety in Finland when Ilta Sanomat, the most popular newspaper here, found my blog and asked to interview me. The article is in Finnish here, and is translated on my Facebook in case anyone is interested.
For work, I'm currently a Content Marketing Strategist at Advance B2B in Helsinki, an amazing growth marketing agency. It's my first time working at an agency, and I feel so lucky to have found the company. I get to work with a bunch of other marketing experts, so I'm constantly learning and improving my craft. We have a fantastic work culture, where your hours aren't counted, and it's more about getting your work done, whether it's in the morning or night or if it's at the office, at home, or even another country.
Back in LA, I had always managed in-house global marketing for brands like Belkin and Linksys, so it was quite a different environment working side by side with sales, product managers, accounting, etc. They were great jobs as well, and just the experience I needed to now work on the agency side and help companies like the ones I came from.
But back to www.LAxHEL.com, I think what sets my blog apart from other blogs, is that nobody in LA is really writing about Finland. It's such a small and obscure country, that nobody really knows anything about. To give you some context into the size of Finland. Land wise, the country of Finland is 210K sq mi which is about the size of California (251K sq mi). California though, has a massive population of 39.5 million within that land. Finland's entire population is 5.5 million, not much bigger than LA, which has about 4 million. Helsinki, which is the capital, has about 600K. Last year there were 250K people just at Coachella. So what I'm saying is, there's tons of available land in Finland, come on over!
I know for myself and my friends, we've always been curious about what it's like to live in another country, especially the Nordics and Europe since we hear so much about the work-life balance being better there. What my blog is known for, is really breaking down differences as an LA foreigner moving to Helsinki. Everything from the cost of living to different everyday living quirks.
What I'm most proud of is that a lot of Finns have really responded well to the content (after that Finland newspaper article, I got about 700 new followers the next morning, which doesn't seem like a lot, but in Finnish numbers it is), and all my friends back in LA seem to enjoy learning about Finland as well. I think it has been a great way to stay connected with LA.
What moment in your career do you look back most fondly on?
That I actually had the courage to leave LA after living there for my entire 35 years on this earth and move to an entirely new country, actually continent! Most people dream about living in LA, and what's not to love? We have a beautiful landscape where the most diverse set of people get to share their rich cultures, sunlight in the dead of winter, and endless things to do and places to explore. But, there's so much of the world to see and I'm forever grateful for the chance to immerse myself in a new world and grow as a person in a way I never would have if I only lived in LA.
In Finland, college education and healthcare are practically free. I wonder what my life would have been like if I didn't start my adulthood with so much college debt. I could have done a gap year to go backpacking and take time to figure out the next step in my life before rushing into the workforce, but that wasn't possible with an interest collecting student loan waiting to be paid.
Living in a society that governs itself so much differently than everything I've ever known has been wildly eye-opening. Reading about it, is so much different than living in it. I'll never see the world the same again, and I've barely scratched the surface.
Contact Info:
Suggest a story: VoyageLA is built on recommendations from the community; it's how we uncover hidden gems, so if you or someone you know deserves recognition please let us know here.