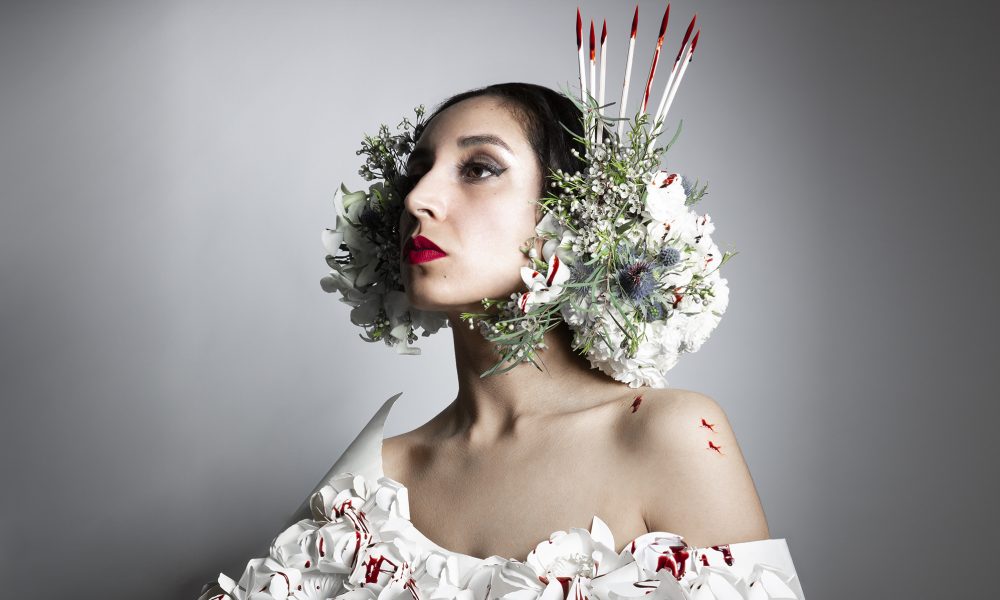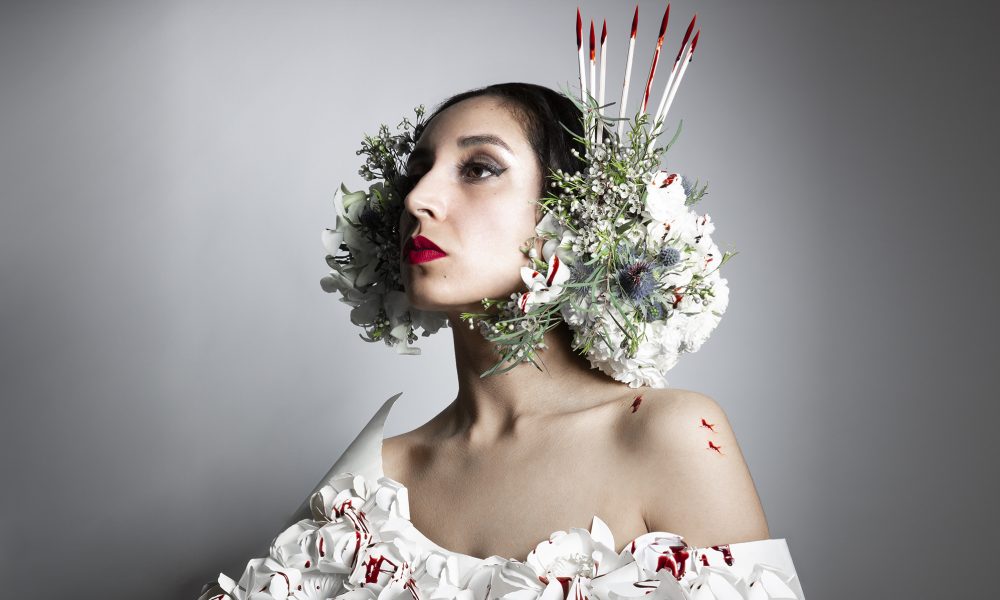 Today we'd like to introduce you to Ashley Rose Ramirez.
Ashley Rose, please share your story with us. How did you get to where you are today?
Creative expression has always been an integral part of who I am as a person. Growing up, I often resorted to my imagination for entertainment. I wrote songs, stories, and created my own made up language that only myself and my family could understand. By all means, I could be classified as a grade 'A' odd ball, but looking back, all of that imagination has become the foundation to much of my conceptual work I now create as an adult. As a teenager, I focused on writing. With my mom's support and financial sacrifice, I had the opportunity to attend an arts high school that allowed me to further study my craft. I studied all forms of creative writing from screenwriting, playwriting, poetry, novel writing, character study, and so on. Even so, I was always left with the desire to take a photography elective course, but each year was always defaulted to an acting class (which now I'm entirely grateful for as it helped me overcome my crippling fear of public speaking.) I graduated high school not having a single bit of insight as to what type of career I wanted to pursue. After much debate, I enrolled myself into Orange Coast College. The administration staff was quick to highlight the Photography Department, as it rivals most private art colleges to this day, in commercial equipment availability, nurturing professors, darkrooms, and traditional film processing, all at a fraction of the cost.
From the moment I set foot in the darkroom, the smell of the chemistry, seeing the print trays, the washers, and enlargers, I was mystified. The entire traditional black and white process was easily assessed in my mind like a physical extension of poetry. Immediately, after seeing my first print, I knew that this was a medium that I could dedicate my life to. I graduated OCC debt-free, all while having juggled numerous internships (both in L.A. and O.C.) balancing a part-time job at school and a full-time job at the film counter of Samy's Camera. Once I had saved enough money, I completed my first set of internships and left both of my jobs to go freelance and make my way to working on set as a photo assistant. Along the way, I garnered the support from my first on set mentor and friend, Spencer Amonwatvorakul. He was always sincere and honest with me, in that, as a woman, it would be harder for me to be respected by the male-dominated, photo world. Where it would be harder, he taught me to be smarter, and that has gotten me far. I interned and freelanced at Milk Studios, finding a group of incredible hard-working people, that I'm still friends with to this day. From there, I interviewed to be an intern to one of the most sought-after commercial portrait photographers, Art Streiber. Through Art, I've gained an exceptional mentor and found a tribe of kind supportive people who wish to only foster my growth, in an otherwise cut-throat industry. I have been moving forward, focusing on expanding my own portfolio, acquiring technical knowledge, while working as one of the only female photo assistants in Los Angeles ever since.
Has it been a smooth road?
As a woman of color, my career trajectory as an emerging photographer, in what is otherwise a cis-gendered, heterosexual, white male, dominated industry- has been anything but easy. To this day, in spite of having years of experience as a photo assistant under my belt, my technical knowledge and physical strength are constantly underestimated. Over time, I have since been fortunate enough to network with incredible individuals who value me and my skills, but there is still always the exception.
I am most often the only brown-skinned person on the crew of most sets I work on. BIPOC are not often uplifted by nepotism or inherit wealth; we are created by our own merit. I am the product of immigrants (first gen. on my father's side, second gen. on my mother's.) Through my family, I have been given the opportunity to pursue my passion, thanks to their sacrifices.
Starting your own business as a freelancer is no small feat. On most days pre-quarantine, I was running on empty commuting from Orange County to L.A., working 10-15 hour days, rarely seeing my family, (even while living under the same roof.) I miss out on family gatherings, birthday parties, catching up with friends. You truly have to love doing this in order to keep going.
We'd love to hear more about your work and what you are currently focused on. What else should we know?
As a photographer, I specialize in conceptual portraiture and fashion, with an emphasis on studio work. I'm particularly proud of my technical skill that I've garnered and polished over time and much practice. After participating on a photography panel alongside several photo editors, the topic of initial hesitation over hiring female photographers for large scale commercial work, was discussed.  This hesitation stemmed from the generalization that many women up for the job lacked in-studio lighting capabilities, (due to the lack of opportunity women have to assist and learn from other established photographers.). It has since been my mission to continue to grow my own lighting skills to the best of my ability.
We're living in a time where voices like mine need to be better represented in mainstream media. Representation matters as much as it does on set, as it does with the final image that's put out for the public to see. What's most important for me, as my career expands, I want to make space for other BIPOC, LGBTQIA+, womxn, non-binary people, and anyone else who has felt the sense of "otherness," by being the only person like themselves in a room. I intend to do so by hiring them, referring them, and highlighting their beauty in several upcoming personal projects I have in store.
How do you think the industry will change over the next decade?
It's nearly impossible to predict where the world will be in 5-10 years down the line, let alone our own industry, but if I've been left with anything during this quarantine, it's been the time I have been given to think things out. It seems that even pre-COVID, (as I've been referring to it) is that it's simply not enough to be a photographer. To be a heavy hitter you must bring more to the table, whether that be directorial skills, videography, shooting with film, etc., in order to be set apart.
Aside from that, it seems the need for better representation has been a long time coming. On my own personal platform via Instagram stories, I have been curating a weekly series, which I've lovingly called, "If I were a Photo Editor," in which I take on the role of a faux Editor, (think Anna Wintour if she were a millennial BIPOC.) The cover and every "page" is exclusively comprised of people who fall under every shade of the melanin spectrum.
The last edition to the series included fellow BIPOC emerging photographers that I respect, admire, and have had the pleasure of working with. Every week, I'm happily surprised by the positive response the series has gained, and it just goes to prove that the need and want for a better and more diverse representation, is there. We just have to welcome it into the present to make it a part of the future.
Contact Info:
Email: ashley.ramirezphoto@gmail.com
Instagram: @ashleyroseramirez

Image Credit:
Laterns & Legs – Image 1: Model: Angelina Chacon MUA: Carty Guevara Stylist: Ashley Rose Ramirez Photo Assistant: Walter Cuba; Frida In the Now – Image 2: Mode/MUA: Ashley Rose Ramirez Costume Design: Catrena Boylan Hair: Alicia Ceja Floral Artistry: Jennifer Kwon/House of Protea Equipment Rental: Brian Chism; Fashion on Mars – Image 3: Model: Sabrina Alcantra Clothing Designer: Taylor Sandell Jewelry Designer: Teresa Del Val/Dmt8 Stylist: Ashley Rose Ramirez MUA: Jay Dang; Rocker – Image 4: Model/MUA: Angelica Monroy Stylist: Ashley Rose Ramirez; Denim Kamikaze – Image 5 & 6: Model/Designer/MUA: Jay Caanodii Jewelry Designer: Teresa Del Val/ Dmt8 Photo Assistant: Jesse Lee Vargas Colucci
Suggest a story: VoyageLA is built on recommendations from the community; it's how we uncover hidden gems, so if you or someone you know deserves recognition please let us know here.