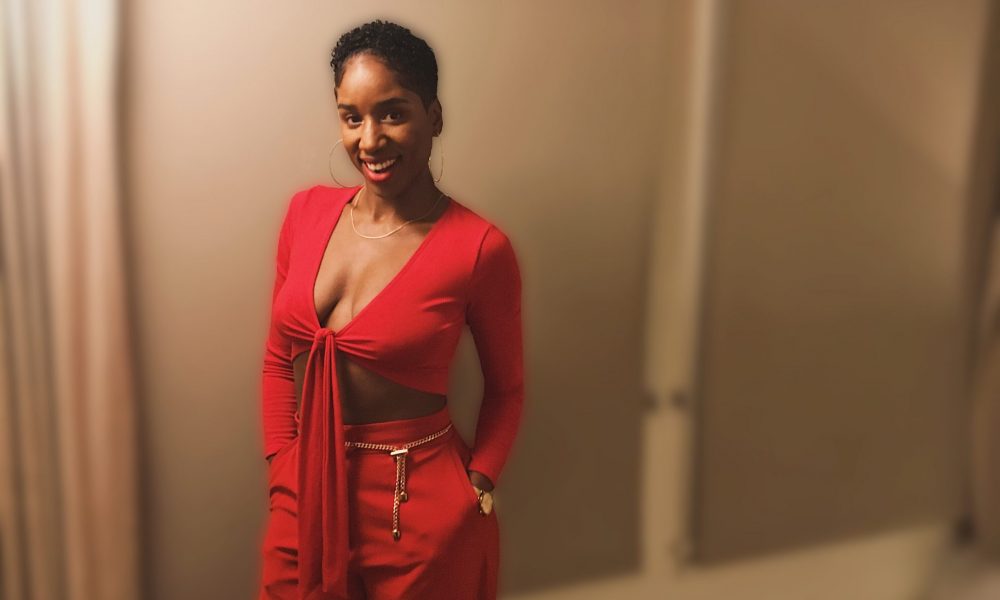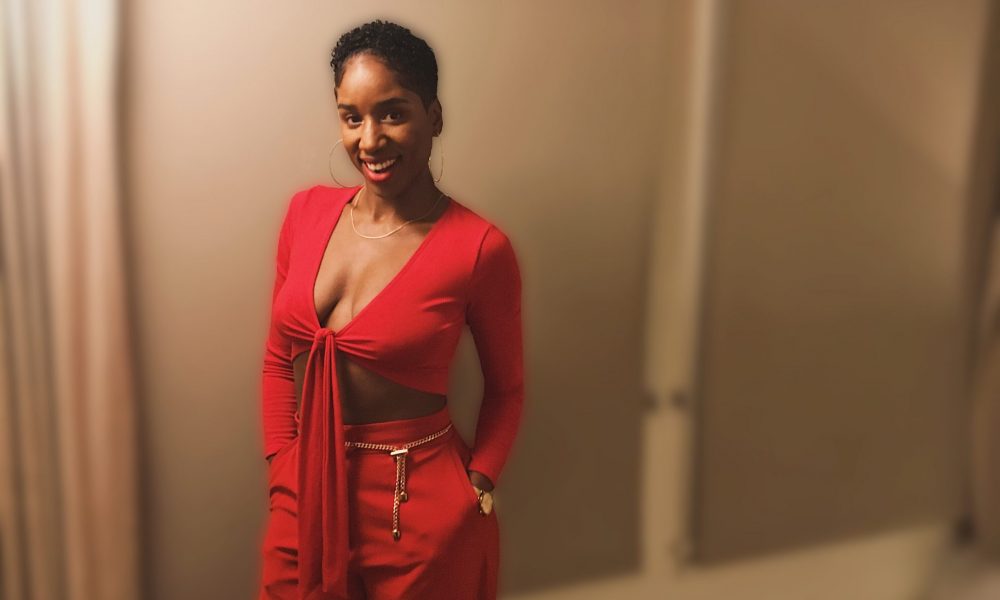 Today we'd like to introduce you to Ashley Parsons-Celestein.
Ashley, let's start with your story. We'd love to hear how you got started and how the journey has been so far.
I'm from L.A. and have lived in pretty much every part of South Central (and Inglewood;-)) at some point or another. However, the east side is my home fa real.
Growing up I went to 11 different schools, so I never really stayed in a school long enough to have childhood friends like so many people I know. It was definitely not easy bouncing around like I did, especially having to switch schools in the middle of the year, but I'm grateful for how it helped shape who I am today. I am so comfortable dealing with all types of people, and I adapt to change like a true champ.
Fast forward to my 20's, I thought I'd go to school for something I love since it was gonna put me in debt either way—Fashion! I ended up at an Art Institute for fashion design & marketing and after college, had so many different jobs across the fashion board. My least favorite was as a sales rep for a showroom in DTLA and my fav, but most stressful job was as a buyer/stylist for an Australian online retailer. The last job I had in fashion was for a private women's footwear design company in West L.A.. Since shoes are literally the love of my life, I thought I'd be at this company for a huge chunk of my life!
The company made shoes for brands like Steve Madden, Kurt Geiger, Nasty Gal (when it was still cool), Dolce Vita, Forever 21, and a good handful of other known retailers and brands. As much as I loved shoes and was so happy to be in a space learning a lot about the business, I decided I wanted a big ass change in my life. If I'm being totally honest, being the only black person at every fashion job I had, working with super negative people, and the older heads not being willing to teach me what they knew and help me to grow professionally was getting to me. On top of all that, fashion-based companies can be cheap as hell and seeing how much work I'd been doing for so little was not cool.
This company like the others just wasn't what I needed for my growth, and I wasn't going to waste any more of my time in a place that was toxic. Towards the end of 2015, I actively started working to make the big change I wanted to happen myself and career path. Not knowing what exactly I was going to do, I had it in my mind that making a move into tech would cure my desire to be challenged, be part of something constantly changing and since tech is never going to stop being an integral part of our lives, I knew I wanted to insert myself in it in some way.
I was dead set on not having to go back to school, so lucky for me, my husband got me an interview with the mobile team manager for DirecTV and with a little bit of studying and training from my hubby, I got hired for an 18 month contract and learned as much as I could to get to a company I really wanted to work for. With my heart set on Snapchat, before hitting my 18th month at DTV, another opportunity (thanks to a good friend at Snap;-)) was presented to me, and I got hired with Snap as a contractor for one yr. I took that yr and made it my bitch learning as much as I could, spending time with as many people in my same dept. whom I admired and whose work ethic I wanted to aspire to.
I didn't take any conversation or opportunity to learn from the people around me for granted. I also got incredibly specific with the weekly, monthly, and annual goals I set for myself. Four months after my contract ended, Snap was able to bring me back as a full-time member of the Specs engineering team, and I even got a bump from the level I was at before my contract ended. Basically, I got to come back full time and with a promotion!
Has it been a smooth road?
Not even a little bit! Having to prove that there's more to me than my exterior, having to constantly prove how smart I truly am and how capable I am all the time was exhausting.
Switching from one industry to a completely different one without a degree in anything tech related was kind of insane. I went thru and sometimes still find myself struggling with impostor syndrome and the anxiety of feeling the need to work harder than everyone around me because they might find out that I don't belong. Having to get clear on what I wanted for myself and what I want to contribute to the world was hard as well.
Especially when people around me would pollute the idea I have of myself with their idea of me. I had to learn how to sift thru the madness in my head, rid myself of everything I thought I knew, push past rejection, and get comfortable starting over in something very different at 30+ yrs old.
So let's switch gears a bit and go into the QA Engineer- Snap Inc story. Tell us more about the business.
I am part of the QA engineering team for the Spectacles product at Snapchat! I work with software devs to ensure the product meets the vision of the designers, is in line with what our consumers want, but meets the high-quality standards the Snaplab org strives to be the industry standard for.
Where do you see your industry going over the next 5-10 years?  Any big shifts, changes, trends, etc?
Since I don't own Snap, I'll answer this question in a way that I guess describes where I'd like to see myself and accomplish in the next 5-10 years.
I plan to move into product management and hopefully continue to work with cool companies like Snap to cultivate really cool but mindful products that enhance the way people see themselves and the world around them. Products that remove the vanity that I feel has taken over a lot of what we see in social media and communication apps/products.
Eventually, I'd love to work with girls & women living in or close to poverty and to assist them in a way that builds up their spirit, confidence, and skill set so they can have a better life. To also expose women to other career choices and opportunities. From having lived it, I can honestly say there are so many keys to life industries women are left out of or the minority in because there aren't enough of us being taught we can pursue something other than beauty, or customer service, or jobs typically occupied by women.
So often you see women flock to very specific industries and never really explore industries like tech or finance for example. To create a space where women can change the direction of their life paths, and receive the support needed to make those changes.
Contact Info:
Instagram: @officiallyjusme
Twitter: @officiallyjusme
Other: Snap: officiallyjusme
Image Credit:
Alvin Odvina – Instagram: @alroccone
Getting in touch: VoyageLA is built on recommendations from the community; it's how we uncover hidden gems, so if you know someone who deserves recognition please let us know here.