Today we'd like to introduce you to Ashley Foster and Lindsey Blick.
Ashley and Lindsey, let's start with your story. We'd love to hear how you got started and how the journey has been so far.
Lindsey and I (Ashley) met in August of 2014. We were working at a call center in Wichita, KS and both going to school and basically stuck in a rut. We sat right next to each other for months without ever saying a word to each other. Eventually, Lindsey sparked a conversation over my salad because it smelled good and that led to other small talk. From that day on, it seemed like we had a lot in common and it felt like we had known each other our whole lives. We started getting the feeling we knew each other in a past life as sisters. That's where we came up with our name.
Practically sisters! In April of 2015, I decided to go to a tarot reader who told me that I would be very successful getting into the metaphysical side of things. She also mentioned that Lindsey and I were in fact sisters in a past life and that we would be very powerful together.
I went to one of the very few metaphysical shops in Wichita, KS and got my first tarot deck and self-taught Lindsey and I. We dabbled in it, practicing on each other using it for only the highest guidance from God, Angels, and the Universe.
In 2016, we had our first public reading experience at a place in Kansas called the New Age Center in Derby. We had asked the owner's if they would let us practice by doing free readings on all who entered the store that day. We were nervous as this was the first time we weren't just practicing on ourselves.
We created a duo experience unlike any other tarot card reader out there. We were astonished at what we had just witnessed. We were not only accurate, but the clients were crying and receiving healing messages that brought all who were involved such joy. We knew at that moment that we had to continue this work. The two person experience was such a hit because it was like getting 2 readings for the price of one! What I didn't transmit, Lindsey would, and vice versa.
In December of 2016, we decided to take a leap of faith and move out to the West coast! Individually, our whole lives we wanted to move to California, and never thought it was financially possible or feasible leaving our lives in Kansas and picking up in a new place. Being each other's rock, we helped each other see that our dreams were in fact doable and we decided to load up and move out to California. We have lived here since January of 2017.
In June, we noticed that there was the Topanga Vintage Market right down the street from us and decided to go and take a look at what kind of booths there were and found out they had a tarot reader there! We were inspired and made it a goal to actually make our business a business! We made sure that we could have all we needed to make our booth stand out and that included making business cards, all social media accounts, promoting ourselves and just really focusing hard on doing things to draw people into us. Eventually the time came where we mustered up enough courage to do our first booth at the Topanga Vintage Market and we had a blast and touched so many peoples' lives!
Since then, we have had several clients reach out to us on our website or via email, and we get to do readings for people all across the United States. Soon enough we will be reaching people worldwide to give our healing messages to.
To make it anywhere, we believe that if you keep believing and stay positive all things will unfold in Divine perfect timing!
Great, so let's dig a little deeper into the story – has it been an easy path overall and if not, what were the challenges you've had to overcome?
Everything and everyone has their struggles, however, it's all about how you handle those struggles.
There were many bumps, biggest one was laziness in regards to just putting off the work that needed to be done or the "schoolwork" that needed to be learned and just choosing to watch TV or do something else unproductive.
We really had to just buckle down and really focus on what truly mattered and eventually got over it.
Not having enough finances to start up a business or get the supplies needed was also a struggle, as this type of work can be pricey!
In this work there is a lot of doubting yourself too. When receiving messages it can be hard to put your ego aside and just believe that what you are getting is coming from a higher place. Saying what comes to mind, without doubts, you can say what needs to be said and the client will know exactly what you mean although you may not. Often times when first starting out, ego really takes over and says things like, "that's irrelevant don't say that" or, "you are making this up, you're full of it".
It can be really discouraging because then you really do start making things up and it can really ruin a reading. You really have to let everything go and be the truest form of yourself.
Another struggle in this work is that you are constantly getting the people who are convinced that tarot reading is evil and working with dark energies. That couldn't be further from the truth. We say a prayer and make sure that all messages that are coming through are for the greater good of all. Messages are only welcomed from either our higher selves, spirit guides, angels, or the Universal consciousness. There is no seances, dark spirits or anything negative about this. We have had quite a bit of backlash from random people and even family members referring to it as the devil's work,
The tarot are strictly tools, or resources, to help our own natural intuitive abilities come to the forefront. They serve as a picture or reference to spark our higher self and bring that connection full circle so we are one and receive messages from a higher state of consciousness. Everything that comes with this kind of work has its ups and downs, as does all things really. It's all about staying positive and letting the bad things just roll off your shoulders.
Please tell us about Soul Sisters Tarot.
Ashley and Lindsey are the co-founders of Soul Sisters Tarot which was established in 2016. We specialize in tarot readings, candle dressings, angel card readings, and much more. We love doing readings for people who feel lost, who are looking for love, need guidance in which steps to take next and more.
We create a duo-experience which is unlike any other tarot reader out there. You have two intuitives receiving messages through Spirit rather than just one which creates a stellar outcome.
Our mission is to provide healing messages & spiritual guidance to help one realize who they truly are and who they are meant to be. By using the tarot as an instrument to connect spiritually to the Divine, all messages are conveyed with the highest truths and best intentions to better guide one in the right direction and provide an accurate reading to where they leave us knowing that things are about to get a whole lot better.
We are proudest at how far we have come in just a short amount of time and how many people's lives we have touched and so happy to know that we have so many more to go!
Do you look back particularly fondly on any memories from childhood?
Favorite childhood memory would have to be all the times I would look up at the sky and feel so completely connected to the stars and planets in the heaven's above and just feel so at peace and at home no matter what was going on in my life. Feeling so much love from my family, and animals and other living things. Not having any cares or bills to pay were also really fond memories that I wish weren't just memories! Haha! -Ashley
My favorite childhood memory is when my family would take trips to Disney World and spending time with my dad Larry who let me dress him up with makeup and pretty accessories. There was so much happiness and magic at Disney that you could just not help but smile. I felt the same way with my dad! I sure do miss those days…! -Lindsey
Pricing:
Tarot Card Readings (1 hour) $60.00
Angel Card Readings (1 hour) $45.00
Candle Dressings $20.00
Chakra Meditation & Healing (Free)
Crystal Energy Healing (Free)
Spiritual Guidance Counselling $20.00/hour
Contact Info: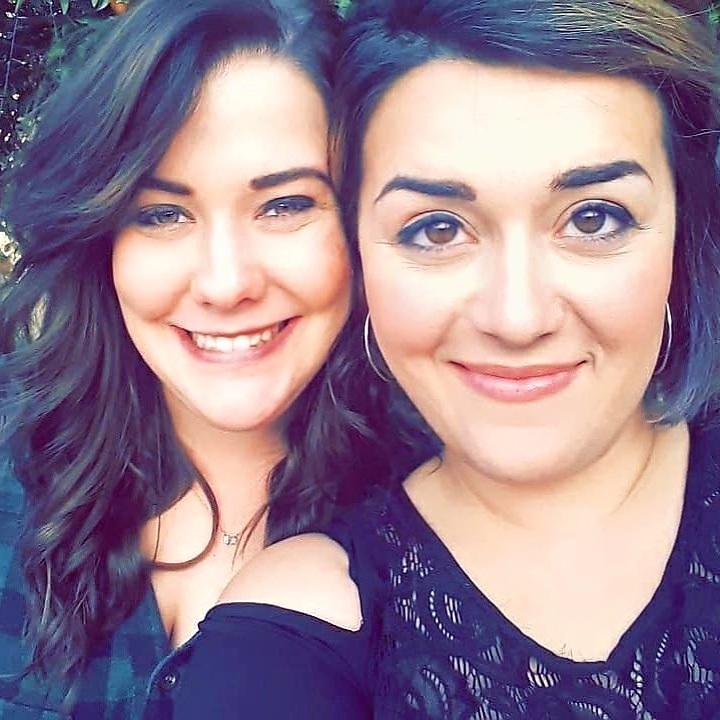 Image Credit:
Sebastian Cornejo
Ashley Foster
Lindsey Blick
Caleb Walker
Getting in touch: VoyageLA is built on recommendations from the community; it's how we uncover hidden gems, so if you know someone who deserves recognition please let us know here.