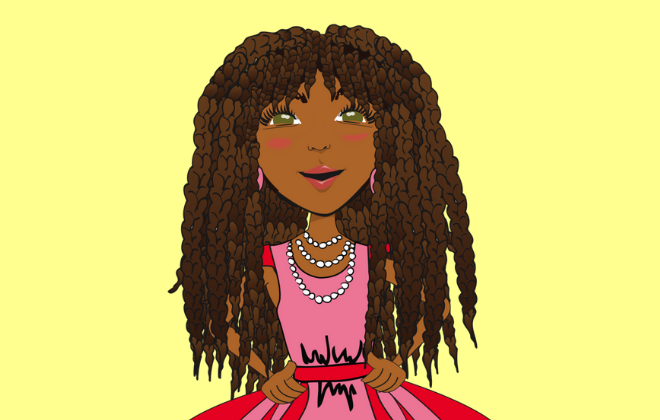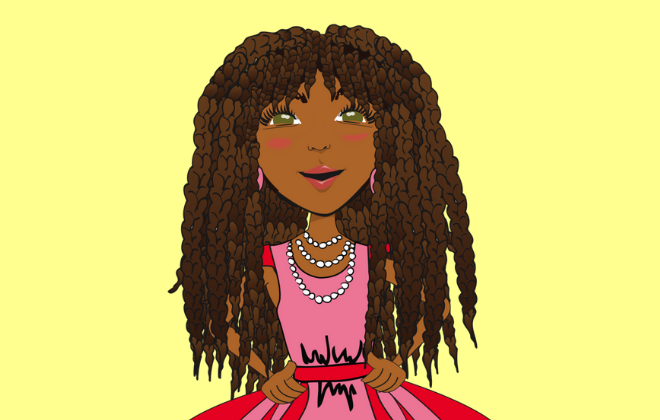 Today we'd like to introduce you to Arynetta Floyzelle Northcutt.
Arynetta, please share your story with us. How did you get to where you are today?
I'll start my story at Barnes and Noble, The Grove in 2009. I was working as an actress and writer and having a pretty difficult go of it at that time. I also was "transitioning," meaning I was growing out my permanent, chemical relaxer that I had been using to straighten my hair for over a decade, and going "natural" meaning, letting my natural hair texture shine.
Let me tell you, my hair had a life of its own. It was not as easy or as quick as all of the YouTubers made it seem. And I was frustrated of my career, which felt like it was struggling, and of my hair, which just wouldn't cooperating sometimes.
One of the things I would do to treat myself was go to the Barnes and Noble Starbucks, get a two-pump extra-hot Chai latte, and read or skim books. I don't remember if I got the chai (it may have been beyond my reach financially at the time), I do remember that I had been quite frustrated with my situation.
All of a sudden, out of the blue, the words "Mommy and Daddy, I'm feeling despair. What will I do with my super Big Hair!" came to me. And, within an hour, or less, my children's character "Effie Monroe" was born, and my first children's book "Big Hair" was written.
Though I submitted it to a few publishers, I knew in my heart that I wanted to bring Effie and Big Hair to life myself. I found an artist at Melrose Trading Post and would pay her any time I had the money… one scene at a time. Finally, After about a year, I had a full book.
I was so excited. I dreamed of Effie being a best seller, and in my heart, ultimately wanted her to be an animated character. I decided to also make it a children's book app, which, looking back, was like my first step towards animation. I thought it was so cool that a kid could touch the screen and a comb would appear, or her hair would shake. I launched at The Children's Museum and expected pretty swift success. There were very few African-American animated children's characters on the market, and even fewer mixed-culture children's characters. I knew it was needed and felt like it was time. Effie was cute, and the story was well done and meant to appeal to the outsider in everyone.
Well, that "swift success" did not happen. I knew nothing about publishing a hard copy book, and the resources were not as bountiful in 2010. Though people loved the app, I hadn't yet mastered marketing. And, as much as I loved seeing the readers faces at wonderful events and book signings, traveling to, and working, those events could be grueling. I knew nothing about business taxes, calculating and paying my sales tax (which, back then, I did manually)––I knew little to nothing about running a successful business, period.
After a year, I kind of "closed shop." But Effie was always close in my heart. Every year I would add something new –– a Christmas Book, Coloring Book, Christmas song –– but I would never do anything to market or push it, I would just keep it there. It was more like spending time with a friend than running a business, and that was alright with me.
Over that time, I also learned and grew as a woman. I lived in London, got my masters, learned more about business. I never pressured myself. My acting bookings and writing work picked up. But the dream of an Effie animated character was always in my heart.
In 2019, I realized I wanted to do something on a larger scale with Effie again. First, I started working on another book, but that never really came together. I knew I wanted to do more with Effie, I just didn't know what.
At the beginning of 2020, I started thinking that maybe I could use Fiverr or another site and have some kind of simple animation made, and then just go from there. I could write the scripts and voice Effie myself. I was happy to learn about animating words. I just knew I could do something simple and cute for the children. I began to think about it and write down some ideas.
Then, in March, Los Angeles issued the stay-at-home order. Auditions and bookings and everything else that took up my time and energy either paused or was significantly downgraded. For me, that was an incredible blessing. I decided to use that time to work on learning what I could about animating Effie.
Once I made the decision, everything flowed. It was like the universe was dropping resource after resource after software package after software package onto my lap, and I had the time, and mental space, to learn. I loved it. It had been a long time since I felt so creatively free and fulfilled. I started a Youtube channel, and then, after a children's organization invited me to present for one of their virtual events, started creating online learning programs. With that, Effie Monroe was reborn.
Through Effie Monroe, I create educational, empowering and entertaining children's lessons. Each lesson comes with a video, audio, and a coloring and activity printable. And on November 20th, Effie Monroe will launch Effie All Access, which is a monthly subscription that is updated with new learning videos weekly. Effie All Access is for parents and their children, and it also features school-friendly content for educators. I also am currently presenting virtual events to children's groups.
I am so excited for this new turn with Effie. I am in such control of the creation of the content and excited about the growth of the company. I was telling some friends who are also entrepreneurs that it feels like technology has caught up with the dream that I had ten years ago, a dream that is continually expanding.
Has it been a smooth road?
Ha! Definitely not a smooth road. As stated before, I had a huge dream in my heart, but not a ton of education around starting or growing a business. I did my due diligence at the time and took some online programs. I didn't yet understand that a business can grow with you and that it takes time. I had some good ideas but could get very flustered around fully seeing them through.
One specific struggle was getting the print version of the book printed. Now there are some great print-on-demand companies, like IngramSpark, that give an indie publisher a buffet of options. Back then, not as many. It was hard to do runs of 25 or 100 or 200 books, 1600+ was the way to go.
But I didn't have that budget, so I chose a print-on-demand company whose price per book was too high. I basically made nothing off of the sale. I also struggled acting as the distributor, would fall behind on shipping, and didn't fully understand international shipping. My goal was to have Big Hair everywhere, but I needed to learn more about how that worked logistically. The cool thing is, once you have a product, especially intellectual property, technology can grow around you. Today, I would say those logistics are easy. Technology has come so far, and there are more companies to handle that side of the business. I would say now it takes organization. But that was a very hard lesson learned.
Also, having confidence in my product and my product's value. That lesson took years to learn, but I've made significant strides.
But even when I put Effie to the side, I continued learning and growing, and I now see that growing as a woman and growing in my business is one in the same. All of the personal work I have done on myself is just as responsible to this new level of business confidence and competence as any of the education I have gotten, including, I believe, my master's degree.
Let me be clear, all of those things are valuable. But personal growth allows it all to integrate and sync in a way I didn't fully appreciate early on.
We'd love to hear more about your work and what you are currently focused on. What else should we know?
I specialize in creating empowering, entertaining, educational content for children and strive to empower, educate and entertain. Now we specialize in video-based learning programs. A popular series is our National Parks series which is sold as a program, and I also teach it virtually to children's groups. In it, Effie teaches about the origins of America's National Parks, America's first National Park, Yellowstone, and the fact that Yellowstone is a supervolcano and what that means.
Effie also teaches a "One Wonderful Word" series, where she takes a word and teaches its origins, what it means, how to use it in a sentence, and how to pronounce the word.
We have the "Storytime" series where she tells popular classic stories in her own words and an "Effie Quotes" series where she teaches life lessons from the quotes of history makers. Our first history maker is Michelle Obama.
A fun thing that I did one year was the Big Hair Christmas song, which is a song and video celebrating the diversity of natural hair.
Those are just a few of our video offerings, there is a ton of fun stuff come down the line, like a mindfulness series that I am currently writing. So far, it will feature a video on kindness, mindfulness, and gratitude.
I think what sets us apart is the kinds of children's learning content we create and the way the content is designed. The way that we teach to love what makes you different through a Christmas song or showcase words through their origin story.
I'm most proud that Effie makes learning fun and that she is able to help out now when so many are transitioning to online learning. I'm excited to start working with educators and school systems. I also love that Effie adds diversity to the content our children consume.
Is our city a good place to do what you do?
It's interesting because Effie is an online company and really can be launched and run from anywhere. So I would say, choose a city and inspires you and nurtures you. Los Angeles is inspiring in many ways. There is an energy of growth and innovation here. Wellness is a huge part of my life and feeds my soul, and health and wellness is ingrained in the fiber of L.A. And when you take in the region of southern California, there is so much to fill that creativity well.
But Los Angeles is expensive and the taxes on businesses are high. I am learning that lesson (another lesson) now. If keeping your overhead low is important to you, there may be another city that is a better match, or possibly just living further on the outskirts.
I do think that Los Angeles could offer more incentives and breaks to their small businesses and more education around taxes and the tax code. To me, the more Los Angeles can do to make the city a small business-friendly city, the better.
Pricing:
Effie All Access is currently $12.99 month and includes all the learning videos on the site + is updated weekly with new learning content.
Individually, the videos run from $1.99 – $6.99 each.
The video series currently run from $12.99 – $14.99 each. All video series are included in Effie All Access.
Contact Info:

Image Credit:
Image of Effie Monroe creator Arynetta Floyzelle Northcutt by Kate Moore Photography
Suggest a story: VoyageLA is built on recommendations from the community; it's how we uncover hidden gems, so if you or someone you know deserves recognition please let us know here.