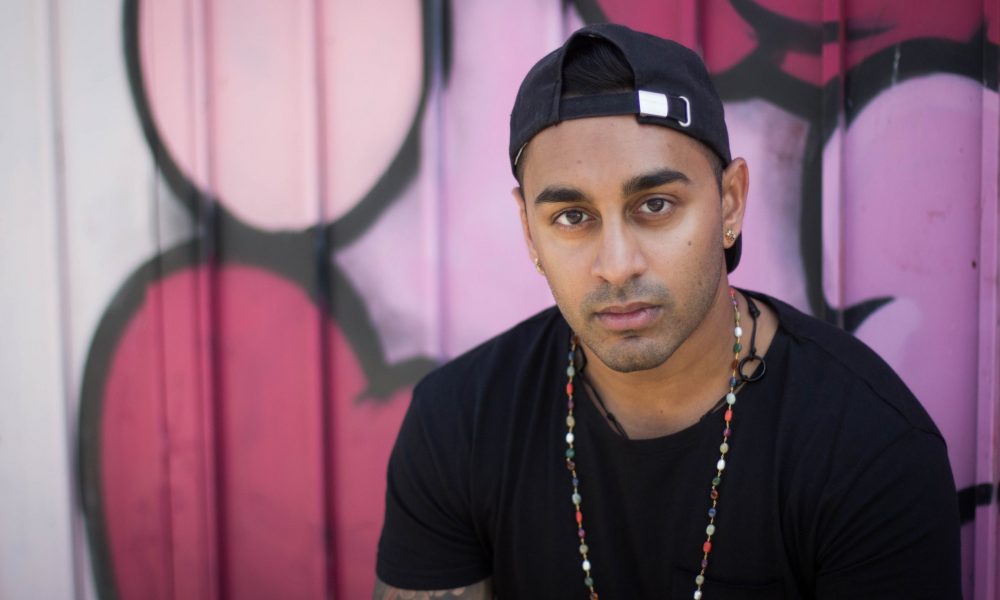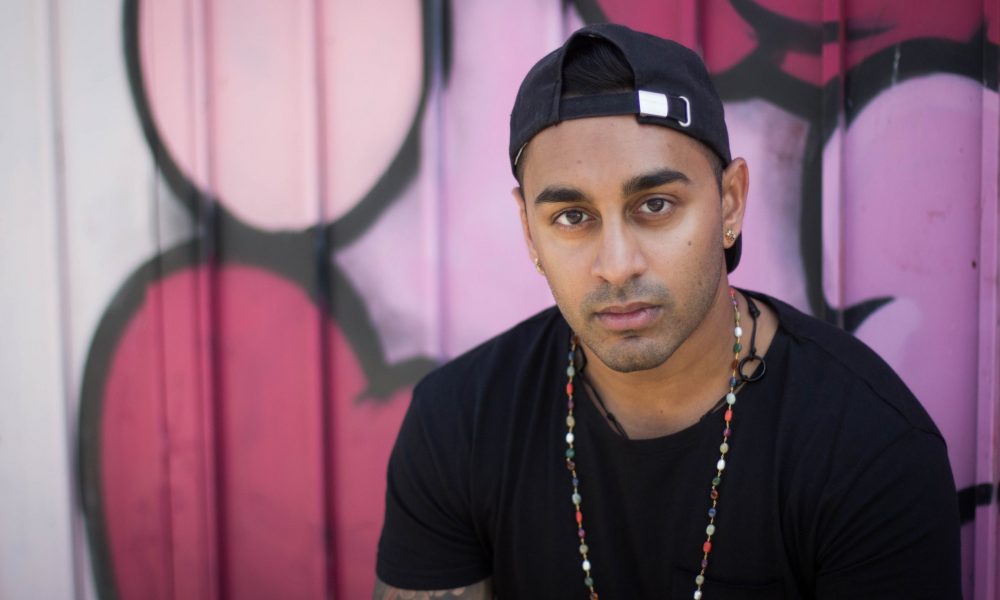 Today we'd like to introduce you to Arun Ganapathy.
Arun, let's start with your story. We'd love to hear how you got started and how the journey has been so far.
I remember being in the third grade in elementary school where they'd start introducing you to music and band. Everyone in the class got a cheap recorder and we had to learn "Three Blind Mice". I'd practice hard to learn that song, but frankly, I sucked. For real, bless my parents for putting up with the horrid shrieks from that plastic thing. Out of the entire class of thirty something students, I was one of the four kids that didn't make the cut. I felt pretty embarrassed and figured music wasn't for me. Eventually, my parents forced me into piano lessons, and slowly I started to love it. I'd feel liberated and confident in front of those keys. I'd learn to play some of my favorite themes and memorize them perfectly.
As high school and college approached, I focused on my grades and much less on music. I had these wild dreams of being a frontman of a successful post grunge band but ignored them to focus on getting into business school. Between classes and activities, I'd learn to produce music on my laptop. Eventually, I busted my butt through school and graduated from Rutgers University with a finance degree, but was so sick of doing something I felt nothing for. So I jumped ship and went all in with music. I moved to NYC and attended a school called Dubspot, where I honed my production chops and started creating my own sonic identity, which I'd describe to people as "Hans Zimmer meets Linkin Park with a sprinkle of EDM". For a while, I'd just work on my production skills, but never really had direction. I felt like I wasn't getting anywhere, and I slowly became complacent with just "trying". I'd play video games a ton, but after playing Destiny by Bungie, my life was changed. The themes were so far out of my skill range that I knew I needed to level up if I was going make my dreams a reality.
I abruptly packed up my life and moved to LA about three years ago, and literally everything changed. I had never been to LA before, so that was a bit of a culture shock. I attended UCLA Extension's incredible film scoring program where I met some of my greatest friends to this day. During one class, I met David Naroth where we bonded over the score of an older video game called Fable and from that moment, I knew he was the homie! David had recommended me for an internship at Hans Zimmer's Remote Control Productions, and eventually I secured a full-time position. Man, Remote was something else. Every single person there was driven to kill it in the industry. I was so inspired and grateful for the opportunity to work among the most successful composers and to even call some of them my friends. I worked on incredible projects including DC's Aquaman and with Bleeding Fingers on BBC's The Planets. Just by working at Remote, I feel like it instilled a huge precedence for quality, and today, I try my best to keep that high standard ingrained in all of my work.
I had a taste of working on huge films and documentaries, but my heart and soul still lied with video games. During one of our late night coffee breaks at Remote, David and I birthed the idea of one day creating a company that focuses on making premium, boutique music for games. David introduced me to Victor Mercader, his old EDM production buddy who was then working on sound design and editorial for huge campaigns for Disney and WB. He was the perfect final piece to our puzzle, and soon enough, the three of us started our dream venture, Future Ramen!
Great, so let's dig a little deeper into the story – has it been an easy path overall and if not, what were the challenges you've had to overcome?
Mr. Teddy Roosevelt said, "Nothing in the world is worth having or worth doing unless it means effort, pain, difficulty." I live by that.
This road is littered with failure, fear, obstacles, you name it. There isn't really a go-to blueprint on how to succeed in this industry. If there is, hit me up! But for real, it's been a ton of figuring things out as I go with radical patience and hope. Like real deep rooted hope.
I don't think I was ever ready for any of the opportunities/obstacles that I've faced. I still don't think I'm ready, but you sort of just have to rise to the occasion. If you don't, someone else will.
Even earlier on in life, my parents raised me on strict, traditional values and pressured me into medicine, computer science, or business. I put my passions on the back burner until college and really only spoke up for myself after I had graduated in something safe but unfulfilling. When I decided to go all-in with music, I received a ton of backlash from family and friends. I was constantly pushed to take the "safe" route, but I knew it wasn't for me.
That negativity or opposition from people you care about kind of makes you question yourself. "Am I good enough? Will I ever make it? What if they're right?"
I learned that I had to develop an insurmountable mindset. I developed a voracious addiction to self-improvement books and podcasts – shout out to Tom Bileyu's "Impact Theory" which is still a staple in my growth today. Sitting in class at UCLA Extension, I felt like I was always playing catch up. I was surrounded by students that were playing instruments out of the womb while I had just been at it for a few years. Even with Future Ramen, I've gone all-in with it. Start-up land is a bit unpredictable, but you've got to stay above it, especially during the slow times. Learning about how to start and run a business was new to me, its no longer just about writing great music.
The main moral of the story is that you're never going to be "good enough". You just find an innovative way to make things work to stand out. Isn't that what makes this a pretty awesome adventure?
Please tell us about Future Ramen.
Future Ramen is an all-encompassing audio production company where we provide services in custom music composition, sound design, sound editorial and audio production for interactive and linear media. We were founded on the intent to push sonic boundaries and strive for authenticity. By giving clients a one-stop shop for all their needs, we're able to keep a project's identity consistent and original. Between David, Victor, and myself we have every aspect of sound covered, and we do plan on building our team and collaborating with talented artists as we grow.
Most recently, we provided score and sound services to A Face of Change's "Entrenched: Prologue", a caused based short film dedicated to veterans suffering from PTSD and homelessness. We really tried to get into the minds of veterans coming back from war, only to realize that they had to ship out and leave their families once again. Though we never really went through that difficult experience, we were able to empathize with veterans being torn from their families during trying times and we created hopeful yet melancholy themes to personify their struggle. It was an honor to be a part of such an incredible production team and work on a film supporting this great cause.
We started Future Ramen to score music and produce audio for video games, but we also plan on branching into anime and other facets of media. There's something so personal about a game's experience and its particular to every single player. We want to be part of that and add to the overall experience of the player. As game players ourselves, it was the music of the prolific composers who paved the way for us and inspired us through these games. I hope we can do the same for other aspiring dreamers and composers.
Do you look back particularly fondly on any memories from childhood?
As a child, I was obsessed with the original Lion King film. My parents had bought me cassette of the Lion King soundtrack and I listened to it religiously. I memorized every song by Elton John and Hans Zimmer, and remember feeling flooded with joy every time I listened to it. Unfortunately, I used the cassette on a janky, old radio and it died and took the tape with it! This story took a dark turn but has a happy ending.
To me, that tape stands for something so deep rooted in my persona. To eventually work at Remote Control Productions during the time of the new Lion King film, and just be around it, felt like a childhood dream coming full circle (of life). Sorry for that one…
Contact Info:
Image Credit:
Laura Chang, DeVon Cosby, Sahil Patel
Suggest a story: VoyageLA is built on recommendations from the community; it's how we uncover hidden gems, so if you or someone you know deserves recognition please let us know here.