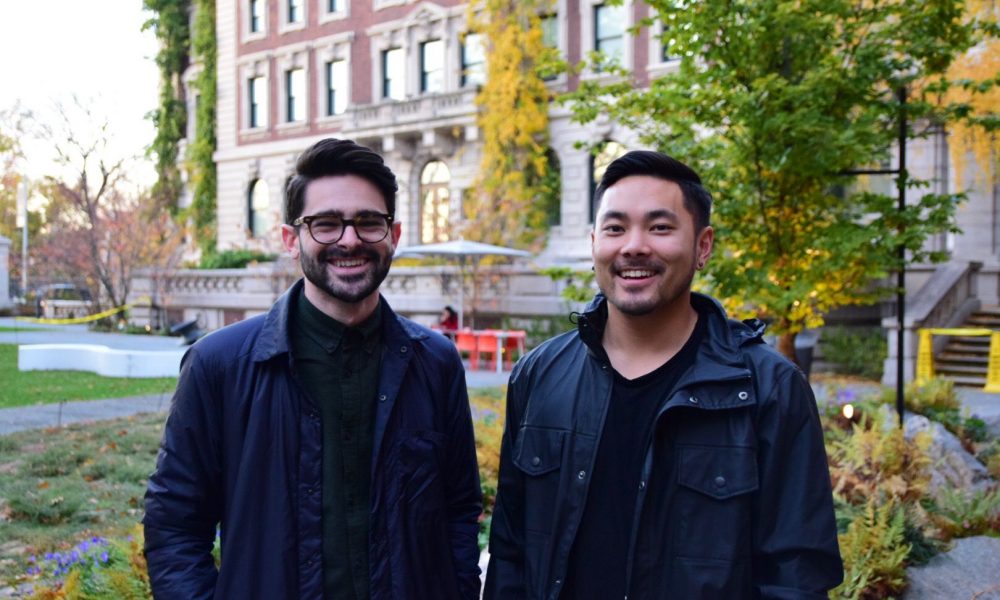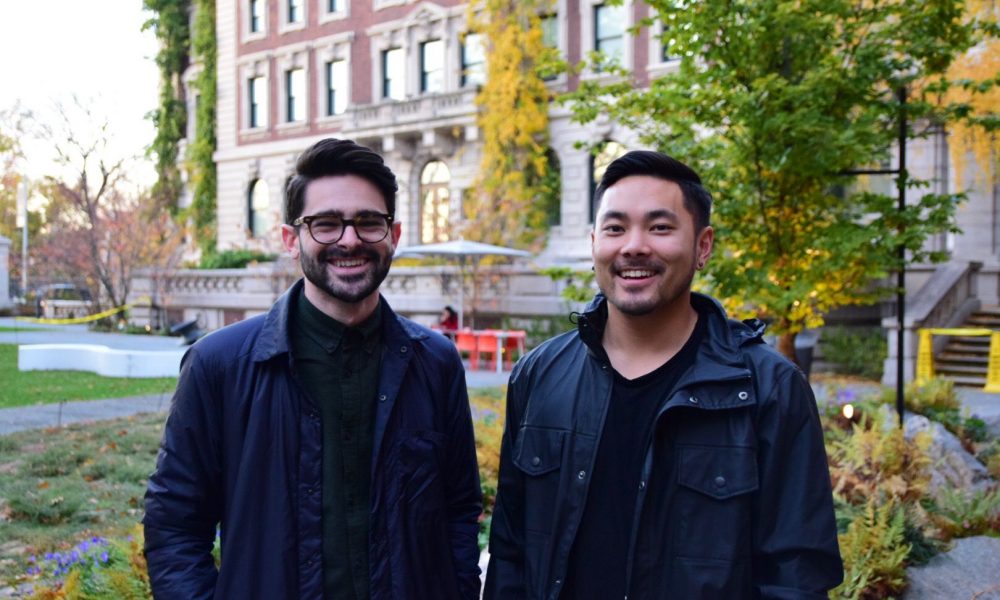 Today we'd like to introduce you to Down the Street Designs.
Down the Street, please share your story with us. How did you get to where you are today?
It all started with an assignment.
The two of us were accepted into the Graphic Design program at Cal State, Long Beach and as such were both attending our first class of the program – Advertising. Our first assignment required that we be paired up with someone that we didn't know and to get lunch, dinner, or coffee with them. It just so happened that one of those duos was the two of us. After a brief chat, we both decided that we'd connect over Ramen.
After this encounter, we became friends, team members, and eventually business partners. After graduating we started Down the Street Designs, a two-man studio that specializes in motion graphics, animation, and illustration.
The both of us lived on the same street in Long Beach and the business had it's humble beginnings in Colin's apartment. Paul would ride his bike down the street (that's where we got the name!) and begin the workday. After a few months, we moved into an office in Downtown Long Beach and were there for a little over a year. After gaining enough traction and continuing to land new projects and clients we were so excited to move into our current studio in the lovely Arts District of Downtown LA.
Has it been a smooth road?
Definitely not.
But such is the nature of starting a business. The beginnings of our operation were very small – as our first workspace was two corners of a bedroom. Since the two of us had worked together in college and had established a solid workflow and ethic, that portion of our partnership was simple. However, when starting a company in any field there's also the goal of networking and letting others know that you even exist. We were lucky enough to have made one contact in college that began a modest pipeline of work for us while we networked through those that we already knew. It wasn't long, though, until we realized that we had to expand our workload and grow creatively. Monetarily the bills have to get paid and creatively we weren't yet satisfied with our trajectory.
With that in mind, we decided that something needed to be done quickly in order to jumpstart our growth. We decided to create animations for designers that inspired us (DKNG and Jessica Hische) and directly sent that work to them via email and social media. The designers enjoyed the animations so much that they published our work on their own pages and accounts and from there the inquiries began.
Since then, we've gained many more clients including Google, Facebook, USA Today, Fendi, Coke, IBM, LA Metro, Whalerock, PressPlay, & more. We've also moved to the amazing Arts District in Downtown LA where our current operation has a cozy home.
What is the most difficult part of what you do?
Colin: For me personally, the hardest aspect of the business has been finding a balance between work and my personal life. I typically find most of my inspiration through my hobbies/leisure activities so sometimes when timelines for projects get compressed, it is hard to find time to wind down and get the creative juices flowing again. Although at times it is somewhat of a struggle, aka creative block, Paul and I will find ways to combat this issue whether it be taking an inspirational walk to Poketo or a trip to Iceland. We are definitely on the right track, rhythm, and pace to find that balance and I am very confident one day in the near future everything will be in a harmonious state.
Paul: For me, there have been a lot of aspects that have proven to be tough – however, the most consistently difficult for me is balancing our creativity and the demands of our clients. We run into a lot of projects that have very strenuous deadlines which provide very little time to put care into a project and, in some cases, our clients wish to maintain all rights to display. In those cases, we're sometimes offered more compensation – but I've learned that more money doesn't generate more creativity. We always want to improve ourselves and our craft and finding that balance has been proven to be a constant learning process. The best way to combat this problem, though, is constantly assessing our projects, workflow, and level of contentment.
What are you striving for, what criteria or markers have you set as indicators of success?
Success has always been a subjective term – but for us it has always meant growth, maintaining good relationships with those that we work with, and creating work that we believe in. We're always doing our best to improve ourselves and our skills with each project we take on while connecting with more and more people. We've also been so fortunate to work on bigger and bigger projects as our time as a company continues. In the heart of every creative is the dream of always learning and always making cool stuff – and that's how it is for us.
So, what's next? Any big plans?
We're excited to say that, just over the horizon, we're looking to modestly expand our company, refine our vision, and bring on more work that we're excited about and promotes causes that are important to us. These are things we've been thinking about for some time but the combination of bigger projects and current events have made us realize that now is the perfect time to make these moves.
Contact Info: