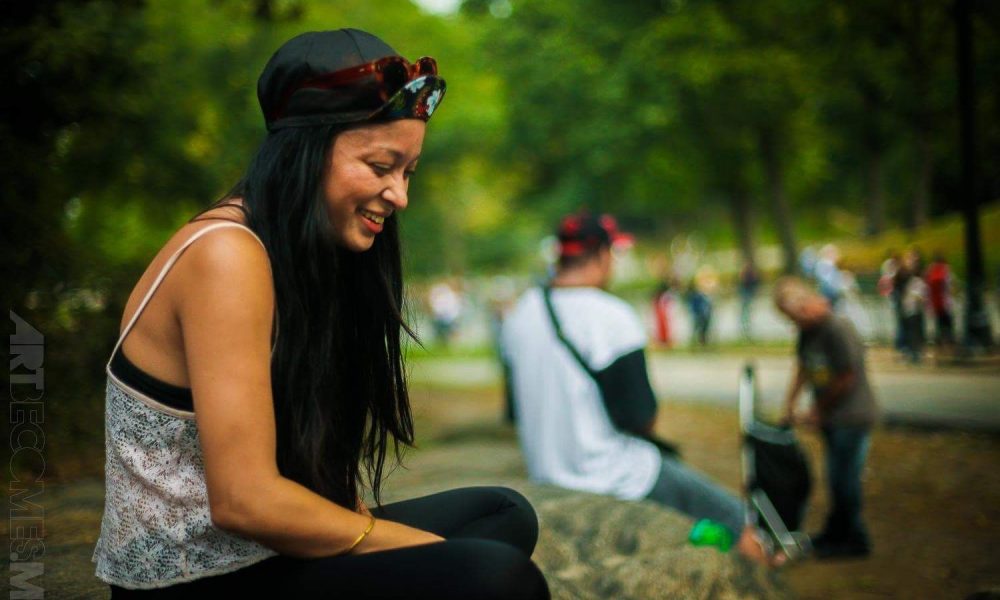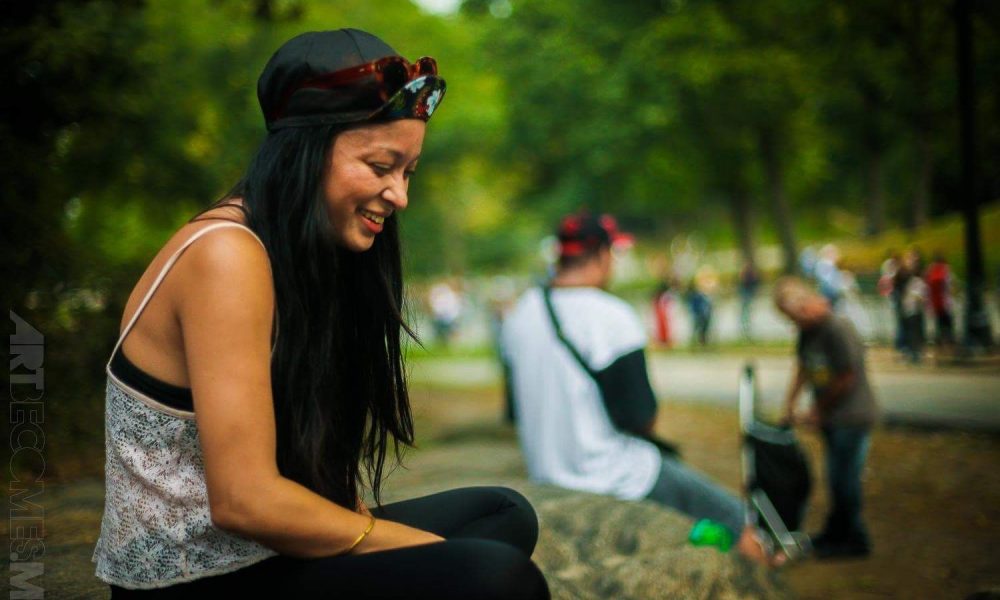 Today we'd like to introduce you to Jacqui Martinez.
Jacqui, please share your story with us. How did you get to where you are today?
My story. Whoa. It's still going, I guess…. But if there is a beginning, it started when I was born. Outta my mama's womb. Like everyone else.
The one act that I do remember when I was a kid, is drawing and doodling all the time. My mother would buy me the paint kits they would sell at the swamp meet in the City of Industry. Same place that would transform into the best Drive -In ever at night. These paint kits would come with pencils, watercolor paints, colored pencils, pastels, and markers. All of which didn't last too long because of the poor quality and my obsessive use over them.
I remember copying different cartoon characters from my books onto big sketch pads. When I was done, I was proud of them. The feeling of being proud of something you create at such a young age was extremely fulfilling, it was the first practice that allowed me to be confident in every sense of the word. Once I understood the perspective I was able to transfer what I imagined onto paper and I no longer depended on "copying" something that already existed.
Since then, I've always created and have been creative. Being creative has encouraged me to be a better human. To be curious, to see the world, to experience life with big adventures, to be myself throughout all of my endeavors. I went to college feeling lost but still passionate about art. I got introduced to set design….basically drawing and creating in 3D for the theater. ha. It created new opportunities in terms of how I envisioned the world. How I saw art, history, and literature. Then I got an apprenticeship in San Francisco at Brava Theater as a Set Designer when I was done with my undergrad. I designed, I painted and didn't sleep trying to meet my deadlines, being the best creative I can be. I started to design for intelligent theater directors and felt beautifully challenged as an artist.
Something was missing. I became the Education coordinator for the same theater organization, Brava. I developed a youth program for high school students and taught set design. It warmed my spirit and it opened a new door. I then got into art education and really went in. I moved back to Los Angeles to teach art for youth. I organized murals, taught basic art classes, still designed, and got engulfed into the culture of gallery work. Art then provided a new threshold. TRAVEL. I traveled to teach and facilitate art workshops, my perspective boomed.
I decided to work hard in order to find clarity in what I really wanted to do with art. At the end of each day, I was truly happy to practice art and education. I then decided to invest in my own education and applied to NYU for a masters program.
NYU was the only school I applied to. I got in.
I moved to New York and represented my California culture real hard. I still do. I was around scholars again. I was around creatives that challenged me and I, of course, challenged them. I recently graduated and got a Directors position at an education organization. This means I'm developing programming for youth. This also means that I'm an Artist and a Boss. This is only the beginning.
Thing is, I'm still creating, I'm still painting and drawing. I have sold my work to people who I never thought would receive it. I've designed in beautiful theater spaces. I've painted murals in places I would've never imagined. I'm blessed. I count my blessings and still have a huge vision for what my hands can do. I cant wait.
Has it been a smooth road?
It hasn't been easy, I'm an artist that comes from an immigrant family from Honduras. BEING an artist is not what our families strive to be. We envision doctors and lawyers and professionals… which is why my parents made that journey to this country. So their children can be just that.
Being an artist is a privilege to me.
The minute my parents found out that I was smart as hell but equally creative was when they raised their eyebrows. I have them in mind while I bust my next move and I have to be great at it. I have to be smart with my decisions and not fall under this box we often label as "struggling artist." I have two degrees that I have busted my ass for….and yet some things don't fully connect. Culture is something real and I recognize that in this world I am a brown girl. I have to give power to that.
I guess at the end, being an artist is burdensome. Knowing the things I know….and coming from the culture I come from. Yet, practicing that knowledge provides me the freedom to embrace my artistry in full.
Have you ever wanted to stop doing what you do and just start over?
After college, I moved to San Francisco. A city filled with transplants, beautiful murals, foreign weather, and hills that drive cyclists crazy. Nonetheless, I was there and filled with great opportunities. I was praised for my work and found myself exhausted and still trying to prove that I was a creative. I was surrounded by pretentious artists and people that I couldn't really connect to. I moved to Los Angeles feeling somewhat the same. Quitting is never part of my agenda but sometimes when you are unable to relate and you create work that does not travel as far as you want it to, things seem blurry. I knew that I was never going to be happy without art, without creating. SO there is no way I could have quit. Slowing down was the solution from my potential demise, but even that was painful. I finally had clarity ….that I do this for people who can heal, and truly be moved by my work. I don't do this for recognition. I believe in functional art and believe in the power of movement. Quitting doesn't have to be a bad thing, as long as you're allowed to with the drive to keep moving forward.
What would you tell someone who is just starting out?
Be You. Believe in You. Do not compromise your soul … and above all else, never fear your evolution. Change is beautiful.
What are you most excited about these days?
I've come to a point in my life where my purpose is becoming deeper and stronger. I'm super excited to see whats next. I have a deep project that has been in the works and has shown itself through a podcast. Where artists can speak about real issues around the world with having a "top 5 hip hop" Framework. It's becoming something really exciting, called "Crush A lot" podcast. I also have a new collection of paintings coming up that I've been developing this past year and eager for a solo show in New York. Stay Tuned!
Pricing:
Commission work – Base Price $120
Set Design Base Work – $1500
Contact Info:

Image Credit:
Sandra Guzman and Justin Munoz