Today we'd like to introduce you to Arthur Pugsley.
Arthur, let's start with your story. We'd love to hear how you got started and how the journey has been so far.
I am the Senior Attorney at Los Angeles Waterkeeper. I live here in Los Angeles with Jeff, my husband of 23 years. I got to where I am today thanks to good timing, plenty of luck, supportive family and friends and an open mind. I certainly can't lay claim to a heroic story of overcoming a life of hardship, so in that sense, it has been smooth. But like a typical flight from the East Coast, the smoothness is interrupted by occasional bumpy periods and maybe even the occasional seat belt turbulence advisory. But it has been an interesting journey and one I am very happy I have made.
I grew up in Boston in the 1980's, so if I thought about LA at all, it was only as some distasteful place far away choking on traffic fumes and inhabited by Lakers fans. I never thought I would live here, let alone fall in love with LA and Southern California. But I really can't imagine living anywhere else, even though, I wound up here for what seemed like an accident.
I did well academically and always liked school, and did well enough to get into Harvard. It's really true that the hardest part is getting in. I think I was a bit underwhelmed by the quality and rigor of the education I received there, although, I have to admit it's good for resumes. I still think the interview was the key to my admission when I answered my interviewer's question in all honesty, that I only was applying to keep my parents happy and really wanted to go to Brown. Alas, Brown waitlisted me so, I went to Harvard instead.
In college, I had a dual major in Government and Environmental Science and later received a Master of Science in Oceanography. After college but before law school, I had a "first career" of about 10 years in government environmental planning and policy setting at the state environmental affairs agency in Massachusetts. That job exposed me to various environmental laws and an office that was half full of lawyers. It was impossible not to learn a lot of environmental and administrative law in that context.
I applied to about two dozen law schools, with UCLA being the only school not on the East Coast (it had a strong environmental law program, which was a rarity in those days, so I applied). I bombed the LSAT, which should have singlehandedly torched any chance at a good law school. The experience made me sympathetic to arguments against high stakes standardized testing, especially as the rejection letters piled up. Rejected everywhere except UCLA and assuming rejection there was a formality, I took a trip to Hawaii with my boyfriend (now husband) Jeff to try to put that rather unpleasant chapter of my life behind me. When I got back home, the UCLA offer of admission was in the mailbox. I was stunned. My "safety school" rejected me, but I got into one of the best law schools in the country. I think it was probably because UCLA has a very strong public interest law program and a reputation as a school that likes non-traditional law students and by then I was 33. I will always remember that the University of California was willing to take a creative risk with me when no one else would. So, I moved to LA.
The traffic and Lakers fans were as horrific as I had feared (that's back when the Lakers were good, these days I think of Lakers fans as quaint). But, I quickly fell in love with LA and California generally. This is trite I know, but there is an energy here that is special, it just permeates LA – it's a city of creative risk takers, UCLA was no fluke. One experience stands out in my mind in particular as cementing my identity as an Angeleno. My 1st year, I went to a concert at the Disney Hall and heard the LA Phil play Night of the Mayas by Revueltas. I had never heard of him before. (Although, I now have multiple performances of everything he composed.) It was a magnificently weird symphony in a building that looks like something from one of those "nice" planets on Star Trek. I left the concert and walked down Beacon Hill to meet some friends. Of course, it was pleasantly mild even though it was the middle of winter and the moon silhouetted palm trees against the Disney Hall. I was hooked.
Upon graduating, I became an associate attorney with Chatten-Brown & Carstens, a prominent plaintiffs/petitioners side environmental law that specializes in CEQA. I was at CBC for five very enjoyable years, then moved to the Bay Area since Jeff wanted to try a new job and had to relocate (and he had relocated to LA so I could go to UCLA). So, I got an LLM in Environmental Law at Berkeley (in all honesty, it was a bribe for agreeing to relocate rather than a career imperative, but I really liked the program at Berkeley too). After Berkeley, I took a two-year appointment as Staff Counsel with the Coastal Commission. My district included the Santa Monica Mountains, so I got back to LA a lot. As the appointment at the Coastal Commission was up, good timing intervened again and Waterkeeper had an opening for a staff attorney. Since Jeff was already back in LA by that point with his job, when Waterkeeper offered me the position, it was an easy decision for me and one that I am glad I made.
Please tell us about Los Angeles Waterkeeper.
Los Angeles Waterkeeper is one of over 300 waterkeeper organizations and affiliates worldwide. Our focus here is on water quality and water supply issues in LA County. There are 12 of us in our Santa Monica office, which is a block from Palisades Park and a great place to watch sunsets against the Santa Monica Mountains, another aspect of life in California that is unforgettable – and free, at least once you get here. I like our team, who are supportive of each other and committed to clean water. We have two practicing attorneys in house and use up to 20 others as outside counsel depending on the case. I didn't know much about water law or water quality law when I started here, so it has been interesting mastering a new legal field. I think my science background greatly helped, since a lot of water quality law involves technical issues and equations, some of those equations are incredibly sensitive to minute changes in assumptions used in deriving them. This is not a job for lawyers who hate math!
Very recently, we just initiated what for me is my first ever constitutional law challenge, alleging that the discharge of treated wastewater to the Pacific Ocean at the Hyperion plant could constitute an unconstitutional "Waste and Unreasonable Use" of water under the California Constitution. In some ways, it's sort of out there in the sense that no one has ever brought a constitutional challenge involving ocean discharge of treated wastewater. But in another way, the case is a pretty logical outgrowth of existing case law and the arguments on the other side don't hold up well under scrutiny – it's sort of like gay marriage was a few years ago. One of our summer interns from Loyola last summer wrote most of the pleadings. I think in a way that encapsulates our Waterkeeper brand – leveraging resources and skills, deciding when the envelope is ready to be pushed and how far we should try to push it.
The thing I'm most proud of with our "brand" is that we are not afraid to litigate, but we pick our battles wisely. We aren't gadflies who just criticize everything, but we aren't afraid to go into battle either when the circumstances warrant it. I was recently at a long meeting with the Mayor and City Manager of a fairly large (and to me at least, surprisingly progressive) city in the east San Gabriel Valley and they said LAW has a reputation as someone you don't want to tangle with, but who are reasonable at least at trying to find workable solutions. The City Manager, whom I met for the first time that day, told me that I wasn't nearly as much of an asshole in person as he had feared. I took that as high praise.
Do you look back particularly fondly on any memories from childhood?
It's not my favorite, but here goes: when I was really young, there was an anti-littering public service announcement in Boston that would come on television showing someone throwing a piece of trash out of a moving car and landing at the feet of a Native American, who then shed a single tear. (This was the 1970's, so of course the Native American, who apparently lived somewhere in suburban Boston, walked around the side of the freeway in a feather headdress that Morongo would consider a bit over the top.) My mother said, I would cry every time it came on. I don't remember crying but I still remember the ad vividly. So, I guess I have a lifetime interest in environmental issues and public policy or else was just a weird kid.
Contact Info: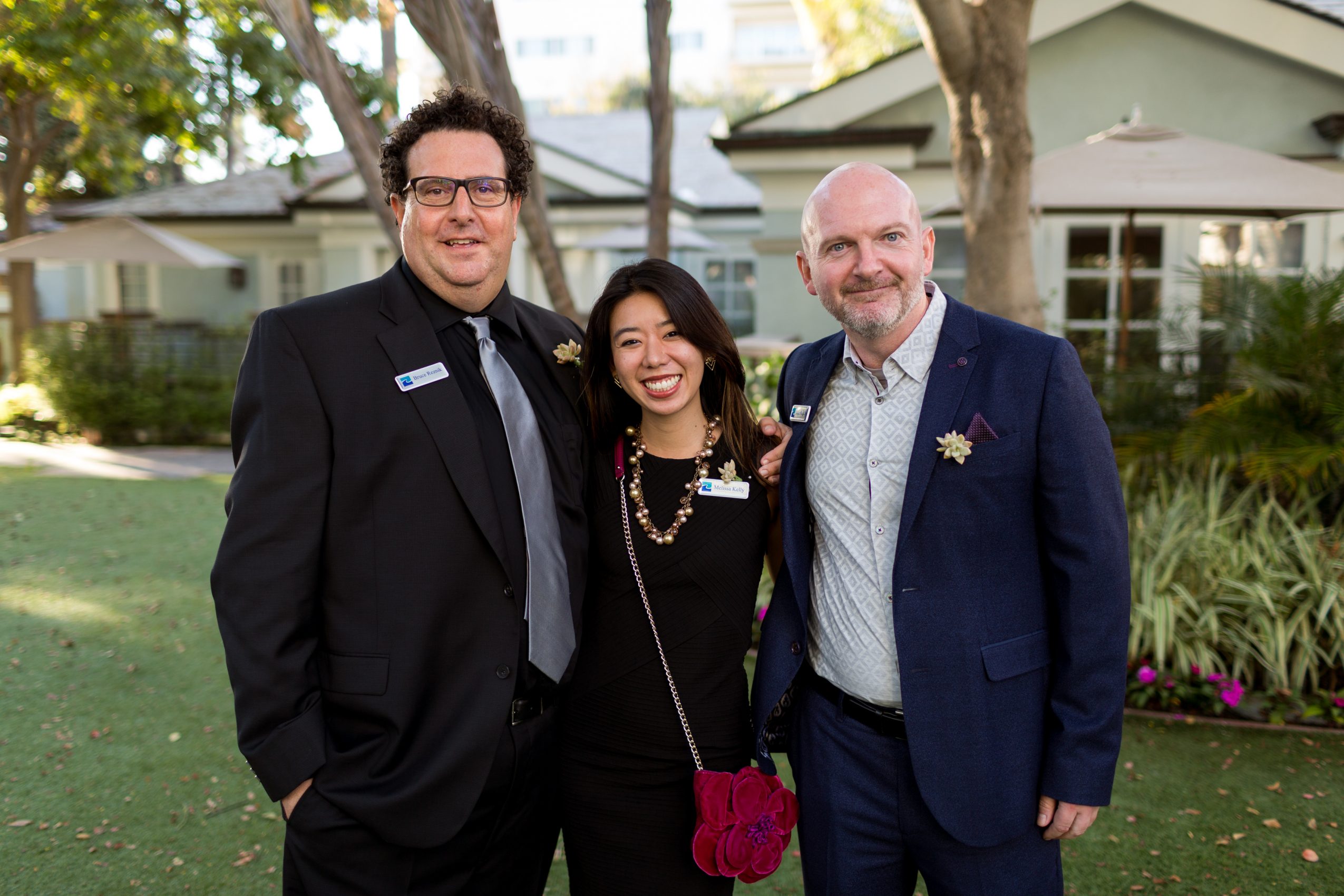 Getting in touch: VoyageLA is built on recommendations from the community; it's how we uncover hidden gems, so if you know someone who deserves recognition please let us know here.