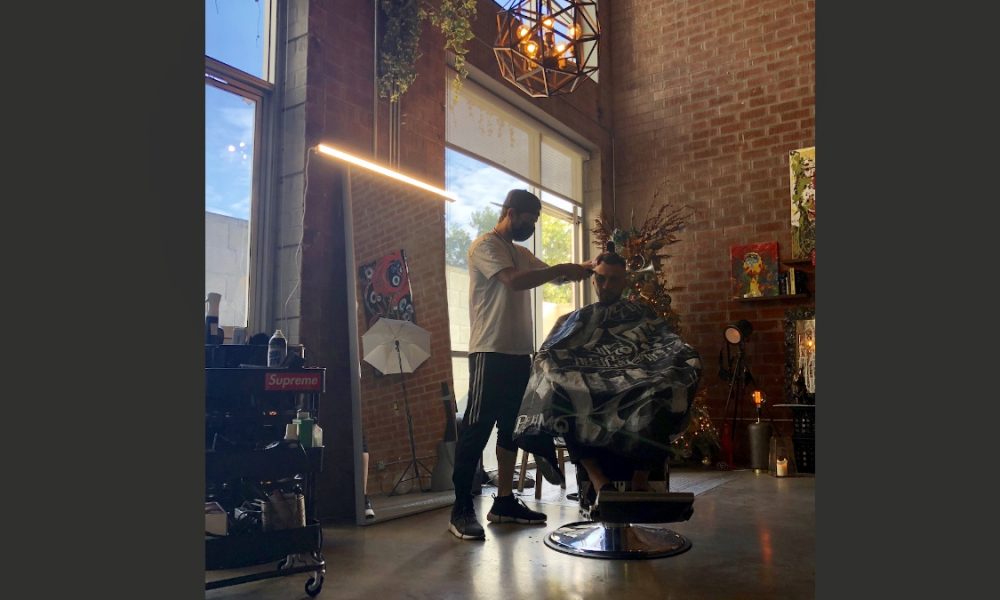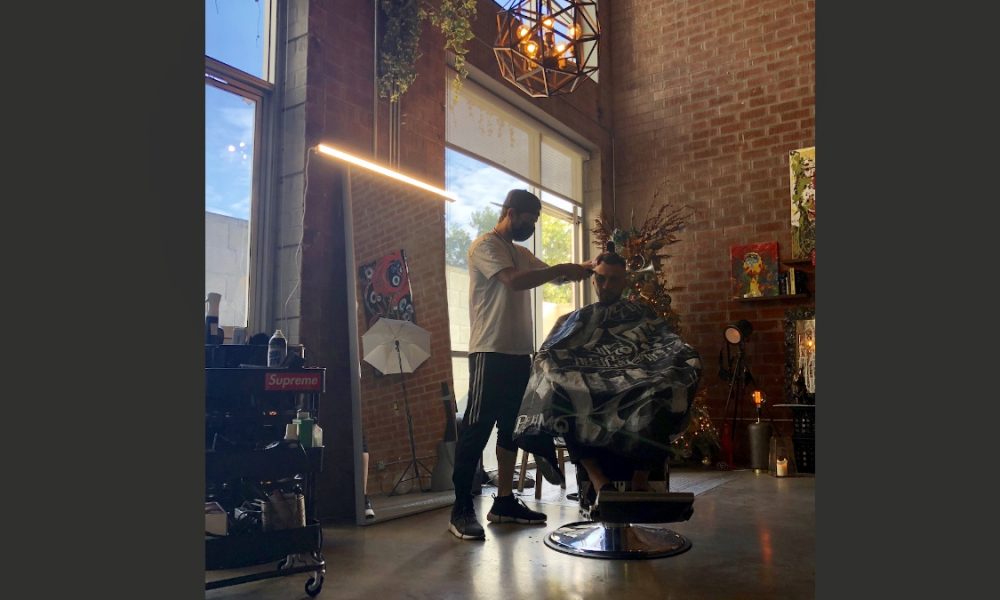 Today we'd like to introduce you to Art Akopyan.
Art, can you briefly walk us through your story – how you started and how you got to where you are today.
In my earlier days as an active part-time creator, while working full-time as a banker, I focused all my initial efforts into learning a craft which would later lead me to opportunities beyond standing behind the chair. Throughout my adolescence, I learned quickly that I found passion in partaking in anything that allowed my mind to challenge and express itself artistically. I loved anything that had to do with instruments, art, music, sports, creative writing, etc..
Shamefully I "grew up" and got a "real job" after high school when I decided the creative industry was great but I "needed" to be in the corporate world to achieve my so-called "goals". Though I am extremely thankful for what I was able to take away in the 5 years of investing time into the corporate world, I am definitely much happier and work more passionately now that I am the owner of my own craft and portfolio of small businesses. Towards the last year of my career in the bank, I started to cut hair out of my garage sometimes after work.
Mostly for friends (as a hobby not for payment), but that small time of cutting on the same 6 people allowed me to build some confidence, and actually give this game a try. I would get up at 6:30 am every day to drag myself an hour and a half to the Westside just to park a half mile away (because parking was $35 a day) and walk to work. I'd get out of work, rush home just to sit in traffic for another hour and a half so that I can make it to my first appointment.
After building up my clientele my side business of cutting hair had become a full-time job and I found my self-cutting hair until 3 am on most nights and then waking up at 6 am for work every day. After doing this for about 6 months I couldn't take working at the bank any longer so I resigned my position as an assistant manager and took on hair full time. While Simultaneously getting my license and building more and more clientele I was blessed enough to gain enough traction to move out of my garage and into my first business location.
While cutting hair, I implemented everything I had learned from the bank about customer service, human interaction, business education and ethical sales knowledge which is what allowed me to grow rapidly and efficiently.
By the time my first full year in the industry was up, I found myself having trouble keeping up with the demand, but I could not be more thankful for the support from all the friends, family and friends who became family through giving me a chance. While working and living in the same place for most of my career as a Barber, I found myself constantly dabbling in different creative works that all lead to one another.
From cutting hair to painting on canvas to starting murals, then painting on cars, and pretty much anything else you can think of. SplatterHaus can be summarized as an environment where we create in the absence of labels. Our culture is defined by our constant willingness and efforts to learn, grow and create. I am proud to have two amazing individuals, my brother and cousin, who have successfully acquired licenses and have since then joined the SplatterHaus Family as full-time barbers.
Has it been a smooth road?
I definitely can't say its been a smooth road because transitioning from one industry to an entirely different industry was one of the hardest things I'd done before. While trying to make the transition as seamless as possible, I absorbed a lot of wear and tear because of all the crazy hours I was putting into working. When I started cutting hair three years ago I had a bizarre schedule and would cut from 8 am to at least 1 or 2 am nonstop.
Definitely can't say it was healthy but the rough schedule for about 2 years really allowed me to grow fast and master my craft. Even though the work was brutal I am very thankful for the opportunity, this is all a blessing. I do what I want, every day, love it every second, and live life HAPPILY, every day while being constantly surrounded by the family that walks through my doors.
We'd love to hear more about your business.
SplatterHaus initially started out as a garage barber shop and rapidly evolved into a full-blown Creative Studio… Now, SplatterHaus offers a variety of services catering to the creative industry. We create content, collaborate with relevant brands and aim to inspire. We have our own in-house barbers, artists, interior designer and content producer.
Walking into our space, you will find different environments in each corner specifically curated to serve a purpose in our daily lives. We have an in-house Studio for content creation, Lifestyle Shop (Clothing/Accessories/Art/Etc.), Barbershop and pop up kitchen/bar mainly for popup events. Safe to say, you don't really ever have to leave. I am most proud that some of my closest people have decided to join me on this mission and have found inspiration through watching me master my craft.
It is humbling to know that the very reason I started all of this (to inspire) now has at least two examples of people who were inspired and acted on that inspiration instead of letting it fade. I wouldn't say it sets us apart (because it technically aims to bring us together) but I can confidently say that our family-oriented approach with all of our supporters is what has really allowed us to build such a strong community. Our doors are open to those who understand the universal laws of respect and good vibes.
We don't ask for much when you pay us a visit, just that you carry the vibe and enjoy your time with us.
Is our city a good place to do what you do?
LA is hands down one of the best cities to start a small business in The city is flooded with like-minded individuals who aim to inspire and achieve, I think the fact that our city has so many entrepreneurs stimulates support in small businesses all over LA.
Through the power of social media, entrepreneurs are able to connect, collaborate and work together by supporting each other's businesses not only by consuming but also by spreading the word via social media. I can't say it would have been easy for me to build my business if Instagram didn't serve as a reliable "online resume/portfolio" to me and many other businesses I saw boom through the social media advancement.
As far as living cost, LA is very expensive and if you are trying to start a new business, you have to make sure all expenses are kept tight and overhead is kept low because LA rent will swallow you up. I think some innovative real estate development in the right areas of LA ( Arts Districts for ex) focused on Live/Workspaces would really do the city some good.
Small business in the creative field aren't always financially profitable right off the bat, so allowing these people to live and work in communities with other creative people will probably boost the economy and stimulate growth in that area because let's face it, Art attracts.
Pricing:
Haircut Session – $55/hr
Studio Rental – $75/hr
LifeStyle Shop – Items Range between $25 – $10000
Contact Info:
Address: 5355 Cartwright Ave
North Hollywood CA
Website: Splatterhausla.com
Phone: 8184896762
Email: art@splatterhausla.com
Instagram: SplatterHaus
Facebook: SplatterHaus
Image Credit:
ARTHVR, GVO_HAIR, ANDY_P, DEHMQ, INKMANIC, SPLATTERHAUS
Getting in touch: VoyageLA is built on recommendations from the community; it's how we uncover hidden gems, so if you know someone who deserves recognition please let us know here.