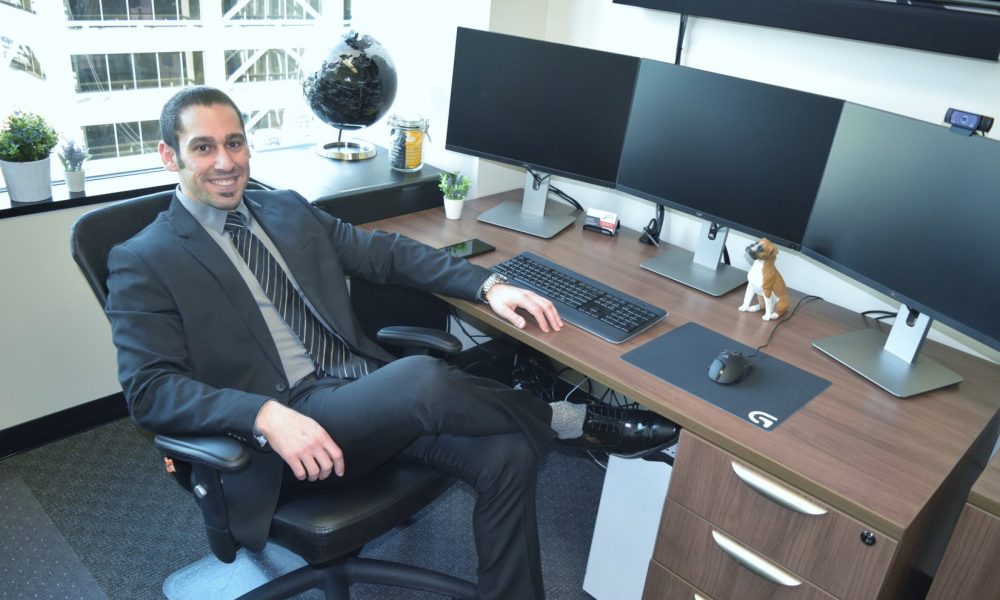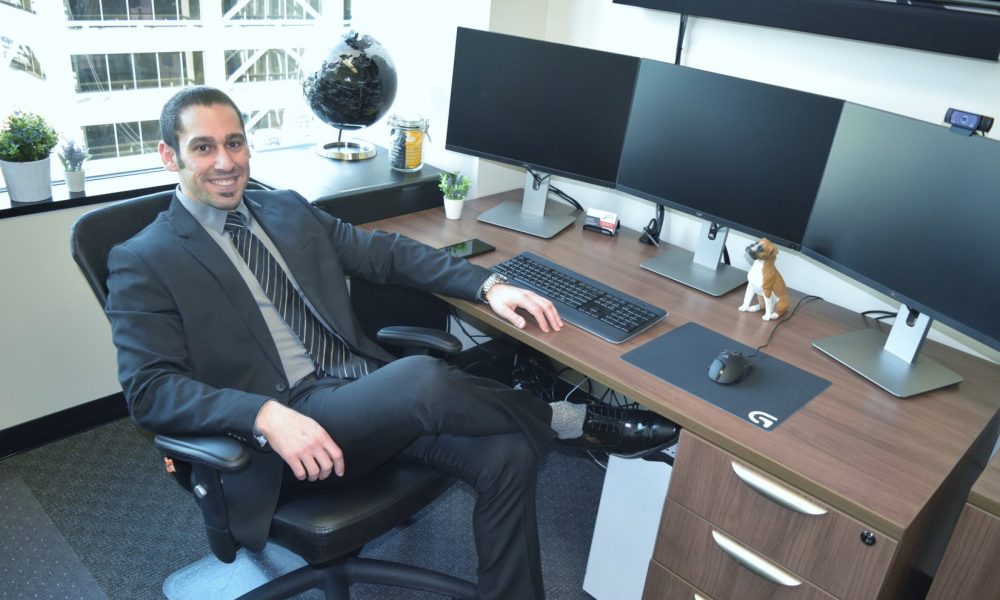 Today we'd like to introduce you to Arin Gregoryona.
Arin, please share your story with us. How did you get to where you are today?
My career journey started not too long ago when I graduated from UC Irvine and went straight into public accounting. I remember it wasn't the best time to be in the job market, but my passion for working with numbers (I was the "numbers" guy all my life) and helping others realize financial benefits as a result, along with my persistence and determination to find my first real gig after college kept me going until I landed my first job. I still remember my first day – August 17, 2011. I couldn't wait to get started and hit the ground running. I immediately signed up for all the CPA exams and knocked them out one after the other as soon as possible, getting licensed after a year on the job, once I racked up the necessary work experience.
While working, studying for the CPA exams, and going through the busy tax seasons, I was also fueling my deep interest in real estate, taking on full semester course loads at the local community college in all the real estate courses they had. Add to that the fact that I was going to the gym about 4 to 5 days per week and still making time for family events, and I'm surprised I got any sleep at all! It didn't matter, though. I was doing all the stuff I loved, having fun, and even got my first raise and promotion at my first annual firm-wide conference just 10 months into the job (which thankfully meant I was still performing well).
Fast forward about 2 years since I started my first job, I had taken almost every real estate class offered within the local LACCD community college system and had gotten my real estate broker license a year prior. On the job, I always most enjoyed working with the real estate focused clients, always observing the deals they would put together, running the numbers, and seeing just how much potential there was working with real estate as a tool for creating both short-term and long-term wealth – whether investing for the long run, developing, flipping, etc. I figured if there was any better time to make a move into doing my own thing that it would be then and there while I was still running solo in my personal life and didn't have any other major obligations. I pulled the trigger and set out on my own in the world of real estate. My plan was to combine my knowledge and experience on the tax and financial side to not only help so many realize the American Dream of home ownership but at the same time show so many people out there all the potential in the world of real estate.
Being that I was the numbers guy, it was only a matter of time until I got into real estate mortgage loans. This is where I could help the most amount of people, show them all the opportunities and financial benefits in real estate ownership, what the ultimate costs would be to get into a property, and still get to work with the numbers on a daily basis. I remember thinking that if someone wanted a home loan they'd have to go to a big bank as their only option, so I never gave it any additional thought upfront. That was until I came across my first wholesale lender being in the real estate field. I found out that not only did they just specialize in mortgage loans, but they had faster closing times, better rates, and lower costs than the big banks. Made sense since they were "wholesale" and not retail. A little more digging around and I realized I could get approved with these wholesale lenders and bring all the benefits they offered to my own clients, after getting an additional mortgage license. Lo and behold there were hundreds of them across the nation, most of them operating in the background without any consumer-facing retail channels – meaning a consumer would have to go through a company approved with that wholesale lender in order to get the loan options they offer.
I always thought if you don't believe in something, how could you possibly promote it? When I saw all the benefits these wholesale mortgage-only lenders provided over traditional retail banks, I thought to myself this is a "no-brainer" and I can find a ton of people who are interested in real estate ownership that would definitely agree with me once they got word of the offerings. Turns out I was onto something.
This is when I went full-time into doing real estate mortgage loans and have been doing it ever since. It fits well with my personality, I have solid offerings that I would feel comfortable offering even to my grandmother (if she were looking to buy real estate), and I just love watching people realize the dream of home ownership, especially the first-time home buyers. They are just ecstatic once all is said and done, and their emotional reactions to me are simply priceless.
Has it been a smooth road?
As a new business owner, I did wear a lot of "hats" in the beginning but learned quickly that there was no way I could do everything on my own – marketing, sales, IT, accounting, tax, compliance, processing, and much more. I think it's something a lot of new business owners run into when they first get started, whether for budgeting/cost savings reasons because they just have to at that point in time, or to retain control over the process because others just quite can't seem to get it right. But it was when I made this key realization that I either need a competent support team or to automate more of the repetitive tasks when I was really able to get the business to take off. Instead of spending time on the tasks that could be automated, outsourced or completed by hiring additional help at relatively inexpensive rates, I spent the bulk of my time and energy focusing on working directly with meeting new clients and referral partners like Realtors, CPAs, attorneys, insurance agents, financial planners, etc. and basically getting the word out there about all that we could offer aspiring homeowners or real estate investors in order to bring new life into the business.
Another major challenge in the beginning, was not only getting everything set up to be able to do loans, but knowing what had to be setup to be able to do loans. The variety of service providers, software vendors, licensing agencies, state and federal mortgage-related laws, disclosures and processes, federal, state, and local agencies, rules, regulations, reporting requirements, etc. etc. I mean the list went on and on, and there was no one to simply hand me a step-by-step list of what to do, and specifically referring to the mortgage industry. But oh was I determined to make this work. There were many endless nights, but looking back I feel that I was well-equipped and resourceful enough to have pulled it off, and I am so glad that I did. A lot of the on-the-job training I received at my first job definitely played a big role in my diligence with the new business setup process.
All in all, new challenges and obstacles always come up as a new business continues to grow, but given that I have the right support systems in place, I'm confident that I can go about overcoming those challenges much more effectively than I could if I didn't have the additional support.
So, as you know, we're impressed with ALG Loans – tell our readers more, for example what you're most proud of as a company and what sets you apart from others.
Very simply, ALG Loans is a California-based mortgage brokerage that specializes in 1 to 4-unit residential property mortgage lending (including condos and townhomes). Whether looking to purchase, refinance, or pull cash out from their properties to consolidate debt, make home improvements, or invest in and grow their business, our goal is to help aspiring homeowners, existing homeowners, and other real estate investors with the following:
• Loan Shopping: Various wholesale programs with 100+ residential and commercial lenders nationwide. Our motto is simple: "Hundreds of Options. One Simple Application." We do all the legwork so our clients don't have to.
• Financial Planning: Helping clients understand the real implications behind proposed personal and investment financing scenarios, including tax ramifications, to determine the best fit for their life goals and objectives, via cost-benefit and sensitivity analysis tools and techniques.
• Loan Planning: Analyzing client financials and support documents, interpreting credit profiles to find points of improvement, and calculating various ratios to determine acceptable ranges to establish an ideal financing profile for maximizing the chances of financing approval.
• Creative Solutions: Staying up-to-date on the latest laws and regulations to help clients complete their transactions, using creative financing structures and solutions as necessary.
• Fast Closings: Coordinating with our dedicated processing team and full internal support staff to get loans closed quickly and effectively, in some cases in as little as 15 days.
We pride ourselves on the fact that our clients can shop ALL options with one application with us. Their local bank will take all their info, run their credit, and probably present them with their one option on any given day. Take it or leave it. Before they know it they're running around all the local banks wasting their time trying to find the best deal and someone they can trust. That can get frustrating fast, not to mention the havoc it can wreak on their credit as they all jump to run their credit to "pre-qualify" them. At ALG Loans we take one application and shop 100+ lenders nationwide for clients since we have built such a vast wholesale lender network and all with just one credit inquiry.
The best part about it is that our entire application process can be done online through a smartphone or computer via an electronic application, e-disclosures, e-signatures, and secure borrower portals for document uploads, whether scanned in or through a smartphone's camera. Future loan status updates are also provided through the secure portal for borrowers to track the status of their loan across the various stages, just as they would track a shipment with FedEx. It's all been designed around the client to save them precious time and money and make the entire process as stress-free and smooth as possible.
Additionally, we are the local mortgage experts focused solely on the mortgage business. It is our one and only job to get clients the loan they want and do our best to close it on time for them at the lowest costs to them. That's it. We have no other bank products to cross-sell! You may find yourself being sold checking and savings accounts, CDs, mutual funds, auto loans, and other financial products at your local bank – not at ALG Loans.
And because the local bank doesn't specialize in mortgage lending, it is not a surprise that they may take 45, 60, or even 90 days to close a mortgage loan. Our cutting-edge mortgage technologies combined with specialized mortgage law know-how are designed to stay ahead of the curve and can get clients to the closing table in as little as 15 days while locking in the lowest available wholesale rates.
Another thing that sets us apart from others is having the right wholesale lenders in our network who we have built solid relationships with over the years and who we can truly consider our partners in the business. Essentially, all the latest new loan product offerings we are able to extend to our clients come as a result of the hard work and continued support of our wholesale lender partners. One such lender that comes to mind, and has been absolutely crucial in helping us help our local community of borrowers, and is without a doubt THE leader in their industry with all the great stuff they're doing, is United Wholesale Mortgage (UWM) and the awesome team we have there supporting us all along the way – from marketing support to underwriting to closing, and not to mention our dedicated Account Executive Matt Pray, who has been phenomenal in our success with the clients we have been matching to their top notch loan programs.
I would say there are probably two last things that really set us apart from the competition. We just recently developed and launched our brand new Education Portal (available directly on our website), which offers anyone who is interested in learning more about the practical parts of the real estate and mortgage process a way to do so – and specifically centered around the home loan process they will end up going through so that it's super relevant to them and cuts through all the clutter.
They would simply create an account, enroll in the courses they are interested in, and complete the courses at their own pace. The beauty of the courses is that they are offered in bite-sized pieces and range from only 15 minutes to 45 minutes per course. They are designed to make our clients, prospective clients, and really anyone who is interested, in learning all about the key concepts that they will encounter throughout the home loan process so they are totally comfortable with the home loan process, whether they get started with us or anyone else for that matter. To this day I haven't seen or heard of any other mortgage companies empowering consumers through free education, so I think this may prove to be a key differentiator for us as more and more consumers learn about it.
Courses range from "Rent Vs Buy: The Hidden Secrets" to "Home Purchase Process: A Step-By-Step Overview" to "All About Rates: APR, Locks, Credits, Points & More" and many more, with more being developed as we find new important and relevant topics to discuss, or receive enough requests for certain topics.
The final development that we have just recently rolled out has been our Corporate Benefits Program. Through the help of a dedicated corporate benefits team at ALG Loans, we are able to provide a totally free and voluntary Corporate Benefits Package to employers all across California for them to provide to their employees, just as they would provide medical, dental, or 401K benefits, but in the form of Real Estate and Mortgage Assistance programs – in order to boost employee productivity and morale through the power of home ownership. By conducting a thorough needs and fit assessment, we're able to determine the best benefits package that would make sense for employers of any size. The benefits include additional discounts on our service offerings (just as would be the case with any of the other benefits they provide as a result of the combined pool of employee-members), along with a team dedicated solely to servicing our corporate partners.
Let's touch on your thoughts about our city – what do you like the most and least?
There are so many things to love about Los Angeles! We have consistently beautiful weather year-round, all the beaches along the Pacific Coast, tons of nightlife and outdoor nature activities to do depending on personal tastes, proximity to so much geographic diversity, not to mention so much cultural diversity, and of course, it's the Entertainment Capital of the World! Plus, I was born and raised here, and it's the only place I truly know as home.
What I like least about LA – probably the traffic and the fact that the majority of people always seem to be in a rush! The traffic I've learned to work around with good timing practices and even that's not so bad anymore. And at least the population density isn't as high as other major metropolitan areas around the United States. But I believe at one point (and maybe even still now) LA topped the list of cities with the worst air pollution in the nation.
Although all things considered, LA is just a really fun and exciting place to be!
Contact Info: