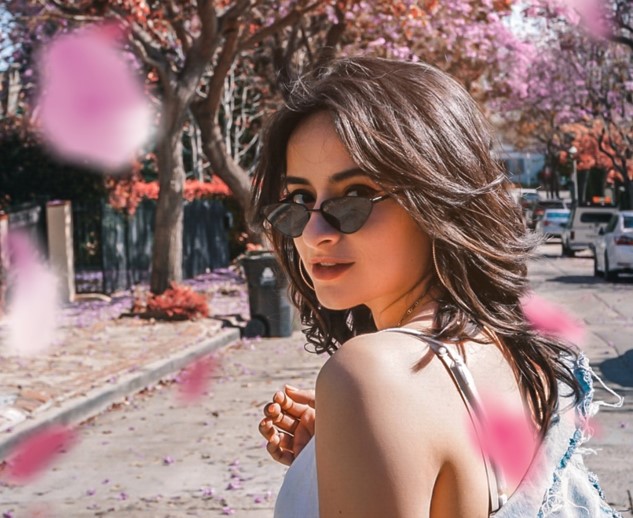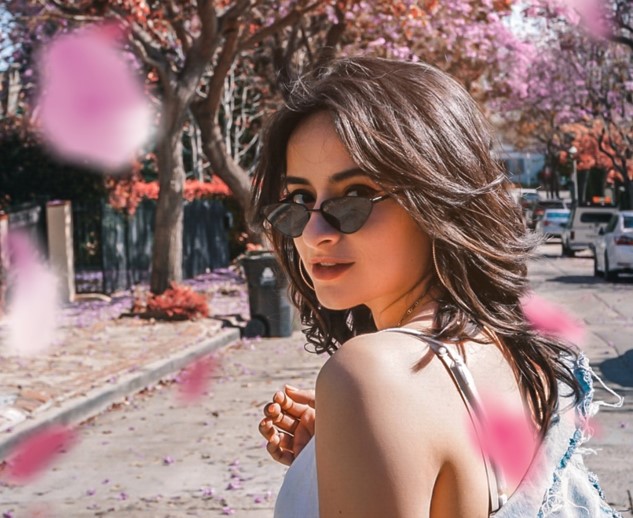 Today we'd like to introduce you to Ariely Garcia.
Thanks for sharing your story with us Ariely. So, let's start at the beginning and we can move on from there.
I started my performing career when I was five years old. My mom enrolled me in tap dance class in hopes that it would get me out of my shell as I was extremely shy and didn't play with the other kids at parties. After the first few weeks, it became evident that I was natural at dancing and picking up choreography. Then I started Jazz and Hip Hop classes and later Lyrical and Ballet. I happily danced for about ten years. Somewhere in those years, I performed at the LA County Fair where I was scouted by a Talent Agent. She gave my mom a card and said to contact her if I wanted to act and audition for her agency. My mom was very kind and they had a polite interaction. When we were going back to the stage, I saw my mom almost toss the card in the trash but I grabbed onto her arm and asked her if I could do this. She didn't think I would have any interest in acting but she said she still remembers the look on my face so we made an arrangement and I came into a meeting where I did an audition. Later in the week, my mom recorded my reaction to hearing back from the agency. They wanted to sign me.
They sent me on auditions and I booked a few small roles but nothing that was a huge significance in my career. Nevertheless, I enjoy every minute of it. I knew this is what I wanted to do for the rest of my life. Once I was in middle school, I got bad grades and because of this, my agency had to let me go until I got my grades up. Tragic but totally fair. However, I didn't manage to get my grades up, not because I wasn't smart or capable, I just always preferred focusing on the arts rather than school. Long story short, I chose to be average in school. Theater was my new passion. Once I reached high school, I got introduced to musicals. I auditioned for the musical All Shook Up and got cast a lead even though freshmen didn't normally get cast. But I ultimately couldn't go on with it because my mom had already put down a deposit on a hall rental for my Quinceanera that would be on the same date as one of the performance dates. But I auditioned again my sophomore year and got the role of Amber in Hairspray and did all the high school plays and musicals. I got to play Vanessa in my favorite musical, In The Heights, which changed my life but honestly, playing all these characters changed my life because they left something in me that I'll always cherish and it all made me a better performer and even more passionate lover of the arts.
Once high school ended, I auditioned for The American Academy of Dramatic Arts and started attending the Winter 2016 class. I attended two school years there and grew up a lot as I was only eighteen when I moved out of my hometown with my family in San Bernardino to live in Los Angeles. I went through a bunch of hardships but ultimately was happy, although terribly homesick for the first year. I got to be challenged as an actor and as a person and I truly made wonderful progress and made some amazing friends and memories. When I graduated from AADA, I was thrown into the real world, to my surprise at the time, with very little knowledge of how this crazy industry worked. I had to go out and get my first professional headshots since I was a kid. I then learned how important your headshots were and how unflattering ones won't get you a single audition, not even student films! So I spent a few months with terrible headshots (the photographer is good, my photos, however, were very unflattering) and I still submitted with them because I spent quite a bit of money on them. I learned from then on to do proper research on a headshot photographer before booking with someone. Once I had enough money, I got new headshots and then learned how essential reels were. It was hard for me to book any auditions without a reel but a few lovely student directors gave me a shot and I booked some great roles with great footage and I used some of it for my reel. Once I had my reel together, I was able to get more auditions and I booked some shorts and reels and even did theater again. I eventually started my search for representation which for any actor, I'm sure understands what a difficult process that is.
After many submissions, I got an interview with a commercial agent who is the easiest to sign with because commercials are always looking for nonunion actors. It turns out a few of my friends signed with them and most didn't have good experiences but one of my friends was doing great with them. She booked a coke commercial and another big project that hasn't come out yet so I held onto the hope that they would be like that for me. I arrived an hour early because I've always preferred being early than rushing and worrying of being late. So I waited outside, both psyching my self out and calming down and went in fifteen minutes prior to the meeting and waited in the lobby….. for two hours. The lady I was meeting with was busy taking calls and eating lunch. I already felt like this was a bad sign. It felt unprofessional but someone said I couldn't be choosy right now and I should take what I could at the moment so I stayed and we eventually met. I did a cold read and she immediately wanted to sign me which was a little odd to me because I thought there would be more interviewing but I decided to sign with her on the spot.
Well, after seven months and not a single audition I decided it was finally time to move on. Another lesson learned, representation doesn't matter if it's not good representation. Well luckily, during that time I did a lot of soul searching and found a lot in myself but most importantly, I found Christ. God has given me peace every time I feel doubt, anxiety, or shame. He gives me reassurance when I'm questioning if this is what I'm supposed to be doing. Living for Him has done something huge to my faith and spirit. I had to learn how to stop trying to control my life and give up all control to Him and when I learned to do that, I learned to live in the moment and train and do what I can and graciously accept the opportunities. So I met my manager in the beginning of this year and I prayed to God asking him, if this was meant to be, my manager and I, that His light and love would be so present and there would be an overwhelming sense of peace in my heart that I would feel comfortable and just be me. Well, the meeting went amazing. We got along so well and there was just an instant connection and it felt right. A few days later, I signed to her. And two days after that, I signed with my new commercial agent who's already gotten me auditions and a couple of voiceover auditions in the first two months I signed with them.
So here I am now, going to auditions, filming self tapes, writing projects like a mini web series with a friend that we hope we could get featured on Funny or Die, making connections, learning to write my own songs, serving tables in Santa Monica, babysitting on the weekends, doing background work whenever available and serving God. I have quite a busy life right now but I will keep working until most of my time is busy doing the stuff I truly want to do, which is acting, singing, and doing God's work. Until then, I'm enjoying where I'm at now and I will continue to live in the present learning how to be a better person, giver, actor, and daughter of God. I am confident in my future as an actor because it's the ones who don't give up, ever. And with my support system and faith, I'll never want to quit.
We're always bombarded by how great it is to pursue your passion, etc – but we've spoken with enough people to know that it's not always easy. Overall, would you say things have been easy for you?
Most of my struggles have come from internal battles. Like, the fact that you're constantly rejected in the entertainment industry and having to learn quickly and repeatedly that it isn't a personal thing and that all the 'no's don't reflect my talent, there are a lot of factors going into casting. So, learning to self-love was a difficult but necessary obstacle that I overcame and quite honestly, an obstacle I'll face the rest of my life as any other human. Another struggle was pretty recent. I decided to get off my depression pills last Summer because I had learned about the law of attraction and how powerful the mind is and I became confident that I no longer needed them even though my doctors advised against it.
However, I had decided I was ready and got off them without carefully and gradually weaning off. I went through a lot of anxiety and struggling but was still too scared to go back on my pills because I didn't want to accept that I needed the help. Well, after many hard months, I had one too many breakdowns and I finally accepted that I needed the extra help and I honestly feel like myself again. I learned that depression is genetic for some and situational for others but it doesn't matter because if you need the help and if it's available to you, you should follow your gut and get the help you need. That winter was a bumpy ride; however, worth the experience and knowledge I gained from it. There are an endless count of obstacles and bumps on my journey but I'm learning to embrace it all and ride the wave because there's always brighter days, big opportunities, beautiful friends, and precious memories to come.
So, as you know, we're impressed with Ariely Garcia – tell our readers more, for example, what you're most proud of and what sets you apart from others.
I'm an actor, singer, dancer, and now writer. I'm proud of it too because I am one of the brave ones on this earth who follow their big dreams even though the path isn't an easy one to take. That's why I get so excited to meet other artists because I understand what they're doing and why.
So, what's next? Any big plans?
I'm going to continue writing my own material, (write your own roles friends!) collaborating, and helping others. I want to take a trip to South Korea late this year to teach English to kids while also teaching them about the word of God with a wonderful group from church. Also, I think it would be pretty cool to write a whole musical in Spanish.
Contact Info:
Image Credit:
The photo with the spoon in my mouth was taken by Patricia Campos. With the petals falling was Inkalifornia.
Getting in touch: VoyageLA is built on recommendations from the community; it's how we uncover hidden gems, so if you know someone who deserves recognition please let us know here.