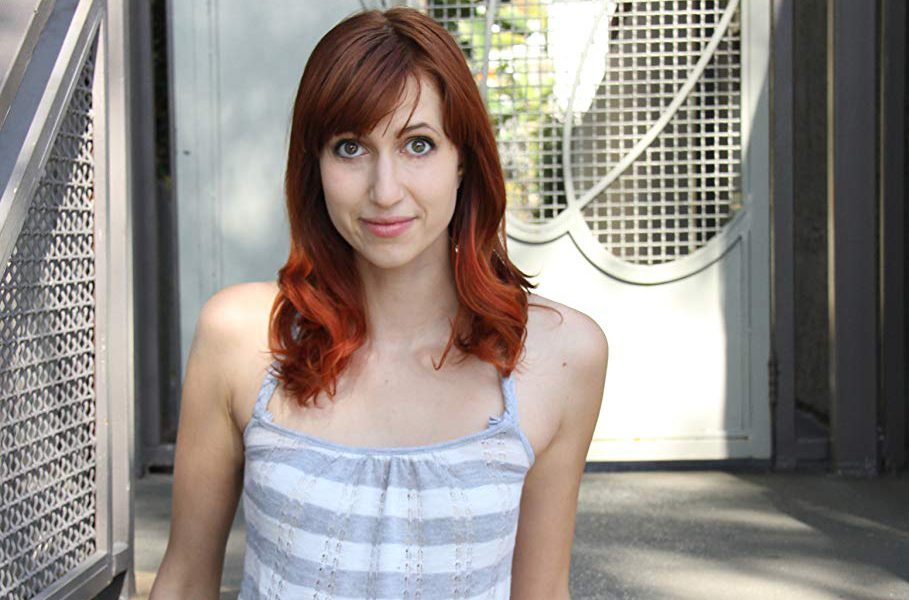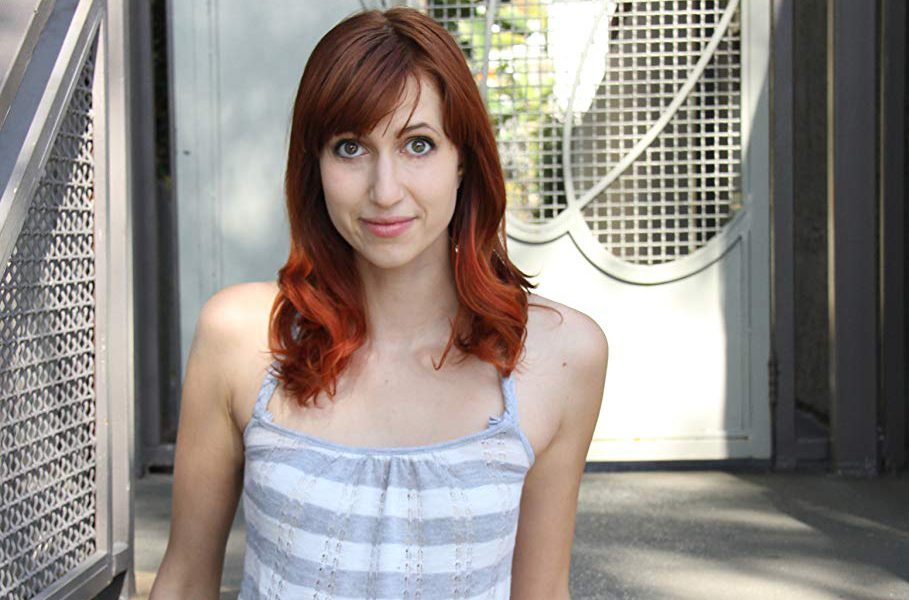 Today we'd like to introduce you to Arielle Brachfeld.
Arielle, please share your story with us. How did you get to where you are today?
I was sick a lot as a kid. It was a really embarrassing disease too, Ulcerative Colitis. I didn't have a lot of friends. I changed schools frequently, be it from bullying and social problems I didn't know how to deal with, or schools not being able to work with the sheer amount of sick days. My parents were very supportive, and they made so many sacrifices for me to be able to attend schools out of my district, private schools, and magnet programs. I remember my mom at one point having to drive me almost an hour to school every morning (that's a big deal in Denver in the early nineties). Not to mention the financial sacrifices that I didn't even realize they made until I was older.
Reading and watching movies was a big deal. Some of the people I felt closest too were stuck in between pages, or trapped on a degrading VHS tape.
I was very fortunate to have parents who are artists, and they saw I had a penchant for theater. I was able to pursue opportunities from a very young age, and it became a cornerstone of my identity. I was able to develop friendships, confidence in myself, and a passion for something that connected me with other people. As I got into high school I developed depression. Going to rehearsal was the only thing that gave me hope. It was the only thing I felt connected to. Art saved my life.
Hurricane Katrina struck during my senior year, I was at an arts magnet and felt as though it was our duty as artists at that school to help out our fellow artists and citizens in the wake of the disaster. As a school we raised several thousand dollars, through our art, to help out the victims of Hurricane Katrina.
That's when I realized what a powerful force art can be, and how it can be used to unite, inspire and bring about positive change.
Flash forward to moving to LA. I came out here to pursue acting, figuring film actors had a better chance of feeding themselves than theater actors. Tired of the victim "cry and die" roles I was getting, and at the encouragement of my future husband, Hank Braxtan, I got together with a friend from acting class and we came up with a female driven horror concept that would allow us to show off for what kind of roles we actually wanted. Making "Chemical Peel" and selling it to Lionsgate was one of the most empowering experiences I'd ever had. My first taste of producing opened up the world to me in terms of how I had power to make projects I wanted to make.
I was fortunate enough to have the opportunity to be the Film Project Manager at LAUSD's Arts Branch for 2 years, and was able to use my abilities as a filmmaker to help spread the message about the importance of Arts Education. During that time I was able to help not only organize, but also document a number of events and arts festivals, which led to the Emmy Nominated PBS special I directed and produced called "Spotlight Arts." It was executive produced by the Arts Education Branch, which really allowed for the access to the students and subject matter. It showcased a dance team at ArTES High School near Pacoima, a Middle School band at Pio Pico near Mid City, and the Arts Education Branch in the second largest school district in the country, as they prepared for the biggest arts festival the district had ever put on.
Being able to document the importance of arts education, and at the same time fight for it in the day to day at my job was exhilarating. It brought into focus my advocacy for the arts, as well as my own artistry as a filmmaker.
Since then, I've been so lucky to continue championing artists through projects I produce, I'm ecstatic to have been able to act in some dream roles opposite of legends like Peter Bogdanovich, Lin Shaye and Sally Kirkland. I'm currently developing my narrative directorial debut project, and I'm in the preliminary stages of a new film-focused arts education program.
Has it been a smooth road?
Without challenges, we wouldn't grow. I wouldn't be the person, or the artist I am without the struggles I've faced, and to that end I've finally embraced them.
As with many of my contemporaries, I've faced harassment in this industry. The film industry thrives on dreams and aspirations, and there are many in positions of power that take advantage of that. Experiencing the #MeToo movement at this current point in my life has been a wonderful process of healing and solidarity. I'm continuously grateful for the bravery people have shown in not only sharing their stories, but demanding change. And being in a hub like LA during this time has given me a huge sense of community among my peers that I doubt I would have experienced elsewhere.
On a more artistic level, I also know I struggled for years (and am sure I will again) with the notion of "success." We live in one of the most dichotomous places in the world, surrounded by exorbitant wealth and abject poverty. Dealing with the constant reinforcement of material wealth defining personal value can be daunting for any working artist.
For a while, I lost my sense of being an artist, and was instead caught up with pursuing 'success,' and that influenced the projects I worked on and poured my heart and soul in to.
I actually started a support group that offers a free class for actors to get together and work on cold reads, scene study, emotional availability and improv skills. It turned into a whole community of artists getting together weekly and not only acting together, but supporting each other in writing and making their own films and projects. I was so fortunate to be able to reconnect with my own artistry in the process and even hone my directing chops. It almost didn't happen because I was held back by my own ideas of what I was capable of, or what people would consider me qualified to do. So, really for the past year and a half or so, I was been struggling with the limitations I put on myself. Nobody had to give me permission to be a filmmaker, or an artist's advocate, or anything else. I just had to let myself try to do it.
It's good reinforcement to just try stuff, whether you fail or succeed, because either way you'll grow.
We'd love to hear more about your business.
I'm a freelance filmmaker. I write, produce, direct, act, cast, and mentor. Most of my film credits are in genre (horror and sci-fi) or documentary projects.
I specialize in low budget, high concept projects. I'm a boots on the ground, nuts and bolts producer. I live to be on set. I fell in love with the whole process of film making, and with low budget projects, it's next to impossible to have a fully stocked crew. So, I get my hands dirty with everything from managing department timelines, budgets, shoot schedules, casting, crew hires, and script notes, to handling crafty and running slate. Honestly, whenever I actually have a production office on set, I feel weird sitting in it verses being actively engaged in the film process.
I'm probably best known for my advocacy and arts education work. That, and starring in projects like the neo-noir "Los Angeles Overnight," and horror films like the "Axeman" series, and "The Haunting of Whaley House."
I'm most proud of inspiring others to take action and make their stories come together. Mentoring is a huge part of my life, and I get some of the greatest joy in teaching, and working with artists to take hold of their career, and make content for themselves start to finish. I also love helping first time filmmakers launch their projects.
Is our city a good place to do what you do?
It's true that with the technology available, anyone can have access to a camera (even your phone will do) and editing software, which allows you to create content. And, with the variety of platforms available (YouTube, iTunes, etc.) you are able to distribute the content you make. So, if you want to create content, you really can do that anywhere at this point.
But, if you're serious about being a filmmaker, I don't think there's a better learning ground than LA. The opportunities here are unlike anywhere else. You're really dealing with people who are at the top of their game, because they have to be given the competition. It can be overwhelming, disheartening, electrifying and intoxicating. And working here will really test your abilities. The cost of living is exceptionally high, and the work opportunities may not always line up with when rent is due. It will test your mettle and your commitment. But it will also encourage your creativity and your determination.
I think that's why it's so necessary to stay in touch with your artistic center. You have to remember why you love doing what you love to do, because most gigs won't be your dream job, but rather a way to pay the rent. You have to remember why you love to act, or why you love to write, direct, edit or shoot. As you work on gigs out here that will cover your basic cost of living, you have to put the time into making projects happen that you want to make. If you want to be an actor, guess what, you're going to have to learn how to produce to get the roles and projects you want off the ground. If you want to direct, you're going to have to learn editing and post production, because there is no one that will be able to deliver the project the way you want at the price you can afford. It's important to be around a community, it's important to learn and grow together, to help out on and get help on your projects. Filmmaking is the most collaborative medium I know of, you cannot do it alone.
Every filmmaker should work in Los Angeles, even if it's only for a couple of years. You're going to have better networking and learning opportunities than just about anywhere else. Plus it's a city that lives and breathes art. It will inspire you if you let it.
Just never sacrifice your safety or the safety of others to make something work. There is a way that won't endanger anyone, and the cost of someone getting hurt is never worth it. Have empathy, have respect for others, and be excellent to each other.
Contact Info:

Image Credit:
Thanks to Joel Hodge, Hank Braxtan, Brian Cavallaro, and Will Barratt for these photos.
Getting in touch: VoyageLA is built on recommendations from the community; it's how we uncover hidden gems, so if you know someone who deserves recognition please let us know here.