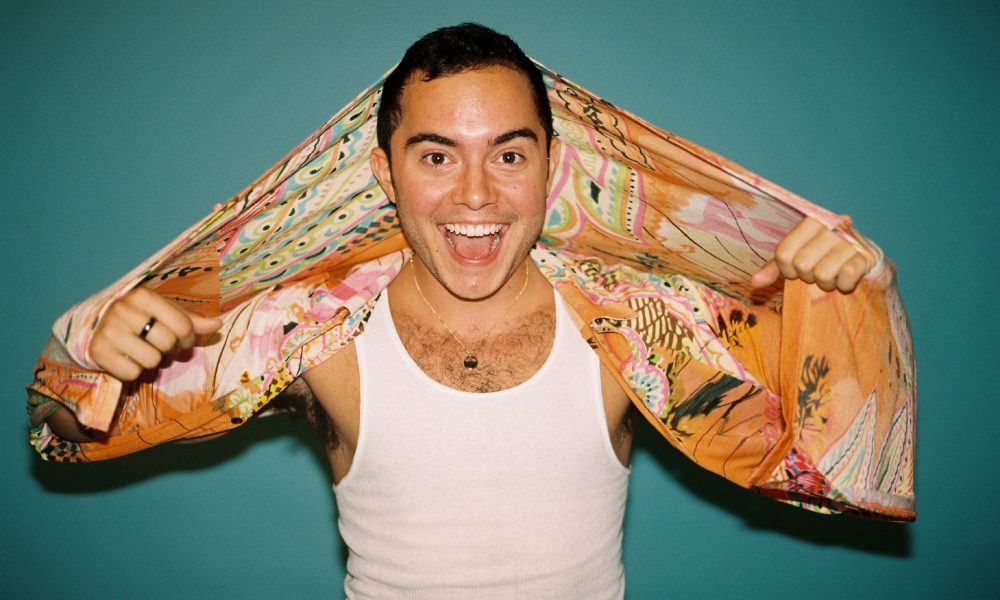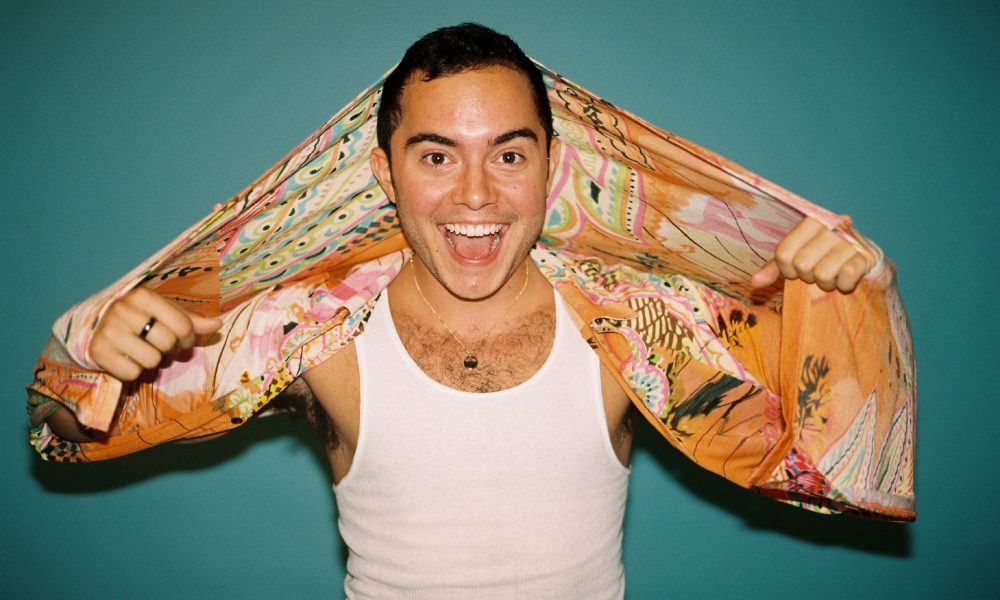 Today we'd like to introduce you to Ari Zizzo.
Ari, before we jump into specific questions about your music, why don't you give us some details about you and your story.
I was born in July of 1996 and raised on the upper east side of Manhattan, NYC. I wasn't born biologically male, but knew I was in the wrong skin from the moment I could walk. It was hell to try and understand what was "wrong" with me at such a young age. I had no idea how to communicate about it to anyone because I thought I was the only person in the world who felt the way I did, I felt completely alone. But that burden became unbearable by the time I had just finished middle school. I couldn't go on. I knew if I didn't say something that I would have to commit suicide. So I mustered up the courage to tell my parents. I came out about me wanting to transition to becoming fully male when I was about 14, and it was very challenging for me. No one understood what was going on with me; being trans wasn't really a part of any conversation yet. I was diagnosed by a doctor with gender identity disorder. A disorder. Something was wrong with me. That was hard to process, and I felt like I was burdening my family with this. Luckily, my life leading up to when I came out, and throughout my transition was full of support from my family and most of my friends. The people closest to me really just wanted to see me happy, even though it was like a transition for them as well. But they all pretty quickly realized that being a boy was who I already was the whole time.
Once I started high school, things became challenging. I was bullied a lot by other guys and struggled to feel like the man that I wanted to be. I started drinking and smoking at the age of 13 and was troubled for quite a bit. I acted out a lot in high school. I was so angry at the world, I felt so alone and alien. What I'd later come to learn in life is that the world is full of aliens, and I was not alone, and more human than I'd realized. While high school was hard for me in many ways, I ended up at a different school my last two years of high school, Professional Children's School. PCS gave me 2 of the best years of my life, and some of my best friends today.
Through all that I've endured, I've always had music to keep me sane. Music is in my blood. Both of my parents are songwriters; my mom a vocal coach/singer-songwriter, my dad a record producer/songwriter. I was always around music and started falling in love with it when I was just a baby. I could sing when I could talk, started playing piano when I was four and picked up guitar, drums and bass over the years. I wrote my first song at 11, and began performing my original pieces that same year live at The Bitter End in New York City. I continue to play there today. In 2018, I graduated from SUNY Purchase College with a bachelor's degree in music.
While there, I was able to discover many parts of myself, and was able to grow and mature in ways I'd never thought possible. I wrote music that I was so proud of and fell in love with producing it too. During my senior year, I ended up singing, writing, playing, producing, and mixing an entire album on my own in my dorm room. I learned so much more about my love for music at Purchase and knew that to professionally pursue this, I'd need to leave my home, friends and family in New York. And so, guitar case in hand, I moved to LA in the fall of 2018 to be closer to my manager, Jared Paul, and to be able to find more opportunities as a young singer/songwriter/producer and to be able to do so feeling comfortable in my skin. So far it's been a really tough journey. I'm a production assistant to pay the bills, which has been very hard on my body, and incredibly time consuming. I write and make music a ton out here, though, and the songs I've written and produced out here are some of my best yet. I just released my first big single called "Have Fun (Without Me)," and I'm going to continue to release a new single every month of this year. I can't wait to share what I've been up to with the world. I have so much to say, and so much to give. I can't wait for the world to hear my story and my music, and I'm so grateful to all of the things, the highs and lows, that have to lead me here.
We're always bombarded by how great it is to pursue your passion, etc – but we've spoken with enough people to know that it's not always easy. Overall, would you say things have been easy for you?
It's been a struggle, for sure. I've battled really bad depression and anxiety my entire life. On top of that, I transitioned from female to male about a month before I started high school, so as you can imagine, in 2010, that confused a lot of people at my small prep school on Wall Street. It was tough for me to get through my first couple of years in high school. I used alcohol and drugs frequently, and skipped school, ended up getting kicked out and told to go to an LGBT friendly school for kids from broken homes. That infuriated my parents, because the school I was attending did nothing to support or help me through that time. They wouldn't let me use the boy's bathroom or locker room, and wouldn't change my name from Ariana to Ari in the school yearbook. My parents also had a rough divorce when I was 12, and it's taken me years to sort through that on top of the challenges I've faced with my transition. Even when I was doing extremely well when I got to college, my depression and anxiety were a battle every day. I struggled with self harming and a heavy drug addiction that almost killed me. There were some really scary times in my life, where I've had to face the darker parts of myself and almost lost. But I've come back stronger every time.
We'd love to hear more about your music.
I am a singer/songwriter/producer. I've always loved singing, playing and writing. It's always been a part of my life. I love telling stories through meh lyrics and putting my feelings into words through song. I've always found it to be so powerful in the way that it heals me and reaches out to others. It's a gift I feel very blessed to have. I am proud of myself for taking this thing I've been so passionate about since I could walk, and turning that dream into something professional. Something I plan on doing for the rest of my life. I think what sets me apart from others is my ability to be very poetic, and personal in my lyric writing, my ability to produce music well and hear every single part that contributes to a track, and my ability to play so many instruments. I also sing very well and love it very deeply and I'm incredibly proud of my voice. It's super personal to me because, as a trans man, your voice is something you've struggled with your whole life. And to feel it change, both symbolically as I became more open about who I was, and physically as I embarked on my physical transition, has been an incredible journey. I love music and what I do more than anything in the world, and I've worked so hard at it my whole life and felt it flow through me in so many fantastic ways. I am so, so grateful.
Has luck played a meaningful role in your life and business?
I think I am very lucky to have been born being able to pick things up as a musician naturally. I have perfect pitch, a great sense of rhythm, I'm a fast learner, and I have passion. My parents are both musicians as well, and they were able to be my role models and heroes are growing up, I'm incredibly lucky to have them. I worked very hard to get to where I am as a musician, and go through a lot with my body and mental health. I'd say I'm lucky to have the life I live, the support and love that I have around me, and the willingness within myself to change and embrace change. I feel lucky to be alive at all.
Contact Info:
Image Credit:
Marcello Ambriz
Robbie Michaels
Suggest a story:VoyageLA is built on recommendations from the community; it's how we uncover hidden gems, so if you or someone you know deserves recognition please let us know here.