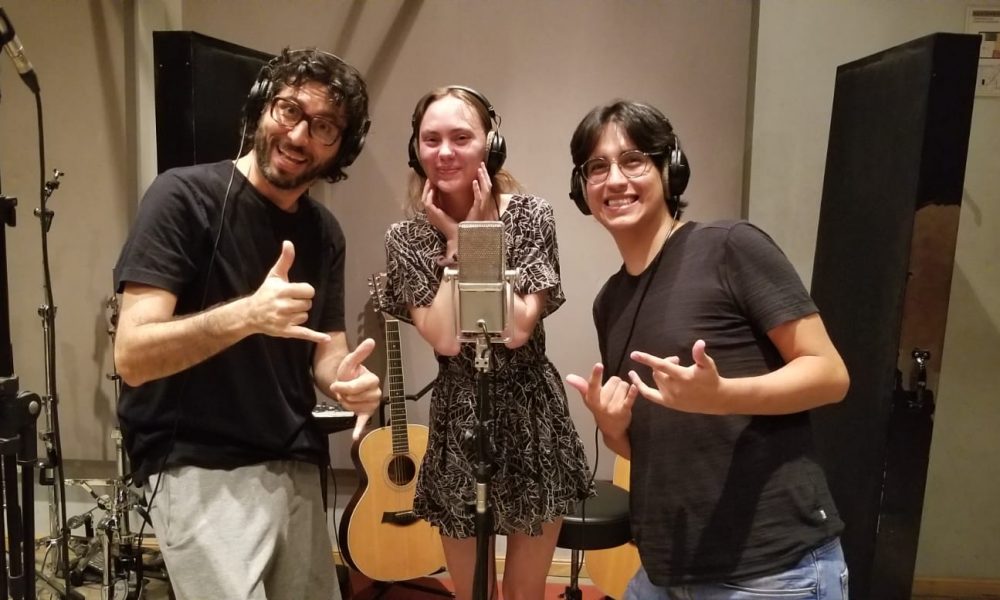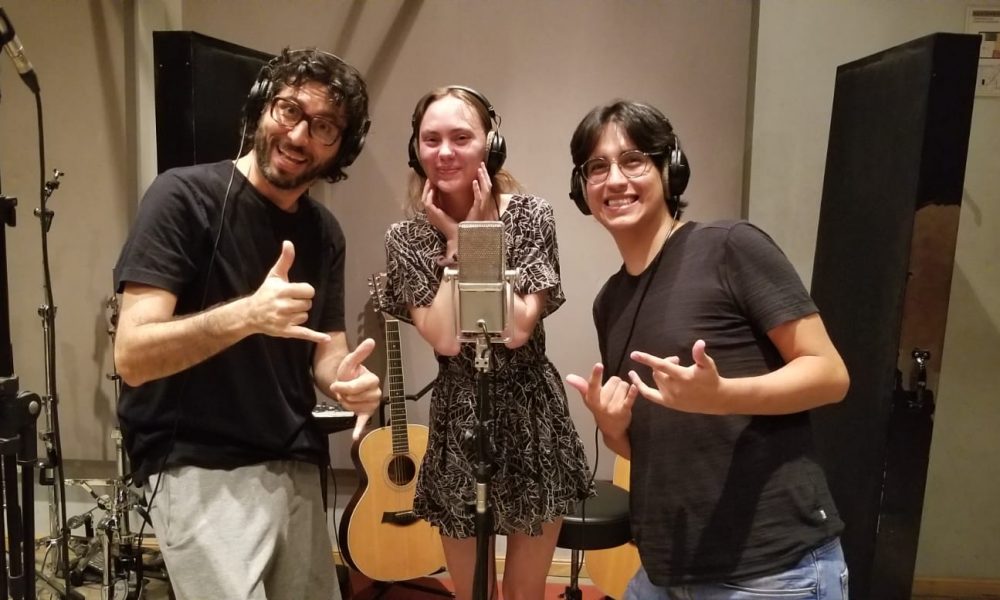 Today we'd like to introduce you to New York Night Market.
Please share your story with us. How did you get to where you are today?
At first sight, it is immediately recognizable that we are not the typical duo. As a matter of fact, two years ago it would not have even crossed either of our minds to join forces with someone from a different continent to make music. The universe has that strange, almost comedic way of bringing people together. Los Angeles was the place that the both of us coincidentally decided would take our music careers one step further. We were neighbors at the dorms for our music college and, through our roommates, we met one night, instantly clicking over our love for music. So we began jamming together and collaborating on one another's solo projects, until one day we had the idea of amalgamating our talents to create New York Night Market. As soon as we could, we dropped out of college and hit the ground running. From then, it has been a nonstop, full speed on the I-5 kind of ride.
We had written a couple of dozen songs before coming in contact with one of Argentina's greatest producers and musicians, Gonzalo Aloras – or as we know him, G-man. Gonzalo was thrilled by our music from the first time we presented our material to him and, therefore, we ended up joining forces with him to produce our debut, self-titled EP. Can you see what we mean about the universe having a strange way of bringing people together? Never in a hundred years would either of us had thought of traveling a couple of thousand miles to record our first batch of songs in the "city of fury," Buenos Aires, Argentina. Having Gonzalo on board became crucial to our band: his guidance helped us focus in on our sound and get our songs "radio ready."
We are diving, head first, into the music world with the debut of our first single, "Made For Two," which will be available on all streaming platforms come May of 2020. Following that release, we will be announcing, through our social media, more releases leading up to our debut EP. So stay tuned!
Has it been a smooth road?
Has it been a smooth road? Not at all, but that is what keeps us on our toes, what feeds our drive. The greater the challenge, the greater the reward. The music industry, as it is no surprise to anyone, is an extremely competitive industry and the kind where one needs to stand out in a sea of talented people. That is the biggest challenge. We are accustomed to driving on bumpy roads, roads with dead ends, roads that end with a cliff… but this road is different. Although this will be the craziest ride of our lives, we face it head on. A day without music is a not a day worth living.
Finding the "sweet spot" for writing together was a major struggle that we finally conquered after spending endless hours into the night trying to understand each other's writing styles. Once that was nailed, the rest was smooth as butter. I (Mateo) remember the first time I told Anya that I did not like one of her ideas she had brought to the table. Needless to say, that ended with Anya leaving the room. Little did we know, that would only be the first of thousands of creative disagreements we would have. But like everything else in life, we got over it and got right back on track as a team. That is what makes this team so special.
We have encountered many "technical" obstacles as well, as we have had to reinvent our EP launch due to the travel restrictions regarding the COVID-19 epidemic. As of right now, Mateo is in his hometown in Ecuador, as is Anya in California. This challenge has obligated us to think outside the box when creating content to engage ourselves with our following. We are rather new to this "influencer-kind-of" social media world, but we have been getting to know our fans through Instagram live streams, which, to a pleasant surprise, has worked flawlessly.
We'd love to hear more about your work and what you are currently focused on. What else should we know?
New York Night Market is an alternative musical duo formed in 2018 by Mateo Vargas and Anya Irvin. Now based in Northern California, the pair first met while attending music school in Los Angeles and, shortly thereafter, joined together to create music. They spent 2019 cowriting songs and finding their sound as a newly formed band. With a large repertoire of original music, the two united with Argentinian producer, Gonzalo Aloras, to record their debut EP. The beginning of 2020 marked the beginning of this project, as the three got together in studios in Argentina for the production of five songs. With their first project completed, they anticipate the release of their self-titled EP (New York Night Market) for the end of 2020. However, the wait for their music will not be far away, as their first single is set to release this May.
Is our city a good place to do what you do?
LA is the city of dreams, right? It is portrayed that way in every Hollywood film: Once Upon A Time In Hollywood, Clueless, Pretty Woman, La La Land. In LA, dreams come true. That is why American Idol's "you're going through to the next round" is rephrased as "you're going to Hollywood!" LA is, and always has been, the hub for pop music. With venues like Troubadour, The Roxy Theatre and the Sunset Marquis, every artist in the industry at some point or another has rolled through Los Angeles. It sounds almost magical. The flaw in this though is that everyone and their mother come to LA with the same dream, looking to make it in an industry – modeling, acting, music. LA is a great place to immerse in the music scene, but it should be remembered that everyone is there for the same dream. The competition is brutal. So if you find yourself in the city of angels, just be ready to fight hard and stand out.
Contact Info:
Image Credit:
Carlos Vargas
Suggest a story: VoyageLA is built on recommendations from the community; it's how we uncover hidden gems, so if you or someone you know deserves recognition please let us know here.