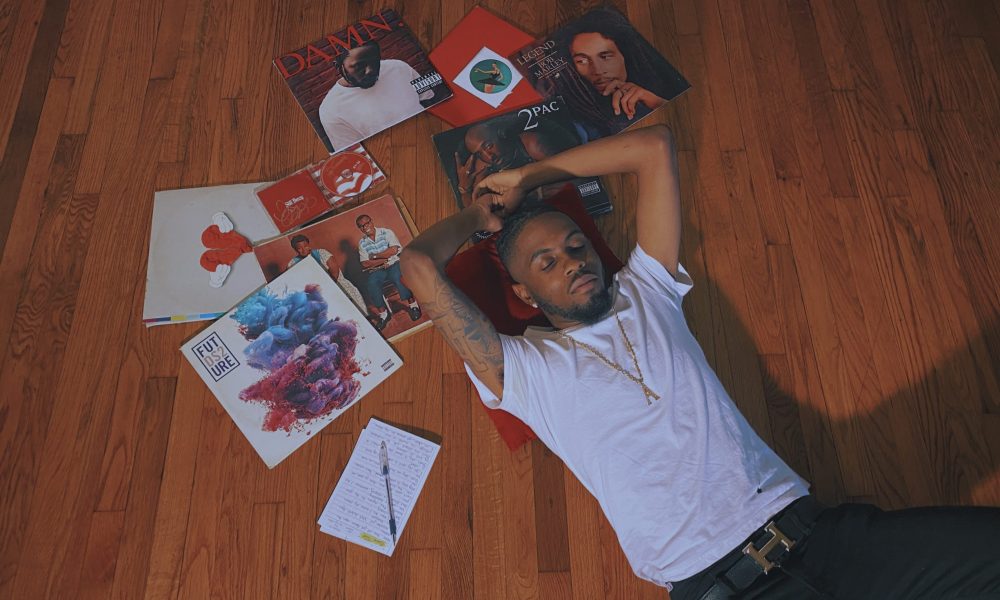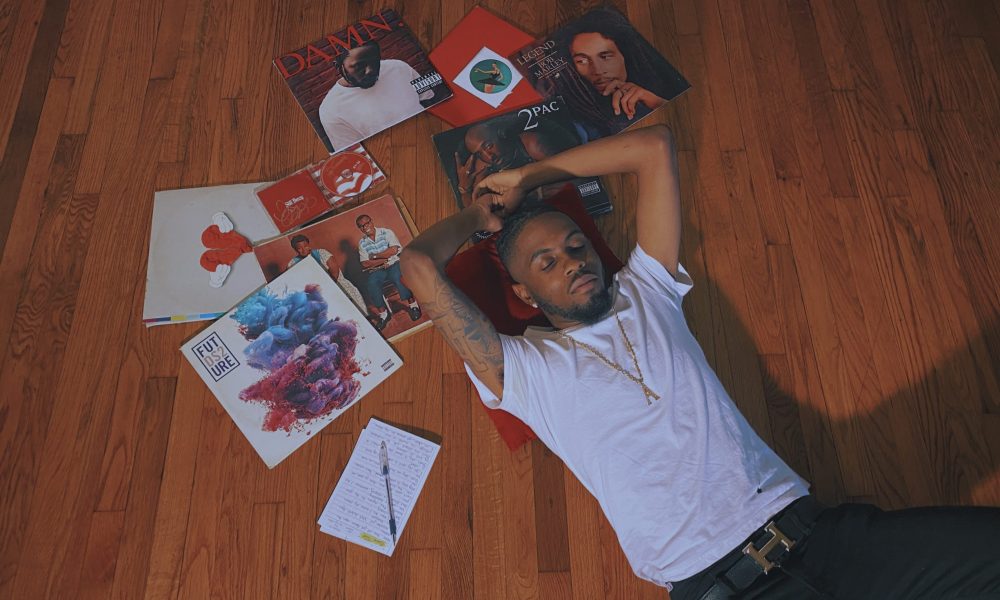 Today we'd like to introduce you to Antwan (Twan) Jearman (Lama).
Antwan (Twan), can you briefly walk us through your story – how you started and how you got to where you are today.
Born December 9th, 1993 to Radmillia and Antwan Sr. My story starts in Carson, California… First house I've ever lived in belonged to my Great Grandparents RIP. My parents were young when I arrived which made them extremely youthful when it came to the culture as well as music. I come from a strong foundation. Fundamentally sound, built on morals and integrity. God-fearing people. Throughout my journey I've lived all across Los Angeles and its surrounding cities, Carson, Long Beach, Watts, Bellflower, Compton, South Central.. you name it. As a young "Lama" I dedicated the majority of my time to basketball which was always my first love. Born in 93, Kobe drafted in 96, you get the picture.
Thankfully with my parents being so young, I was exposed to artists like Tupac, Ice Cube, Dj Quik, Mac Dre and the list goes on. I can vividly remember my parents playing All Eyez on Me like the 110 goes south, Mom's was a huge fan, she also had my R&B game right. I was the youngin' listening to Aaliyah, Donell Jones and Sisqo haha. With that being said my love for music has always been embedded in me. I didn't start really writing until about 2006. Mom's had a house in Compton off School St. My Uncles had a room there where they built a literal closet studio. My first time hearing my voice played back after recording made me instantly fall in love with the process of writing and laying the bars you worked so hard to get right. I would say that was the turning point for me. Summer 06 I wrote raps every single day in my composition book. Me and two of my little cousins formed a rap group called "Young ReVenUe Krew" and had a few songs under our belts. Shoutout D$ and HotBoyOjay. Fast forward to High School and I, still writing rhymes, trying to perfect my craft.
At that time, I didn't really have bread for studio time so most of the recording I did was either at my homie Nigel house or literally on my bed on a laptop. Luckily I had a friend that was musically inclined and actually took it serious. Still to this day, so shoutout to Andy B. I graduated High School and somehow ended up in the South. Montgomery Alabama to be specific. I lasted a good two years before my traveling mind found me in a studio. Dropped out like Ye and focused solely on music. By 2014 I released a short EP called "Mary Avenue" just three tracks but a start for me. Trials led me astray from my purpose, had to bump my head a few times to get it right. I moved from Alabama and lived in Atlanta for a year to try to pursue my career further. At that time, I had extreme tunnel vision, pushing aside all of my obstacles and things I needed to face in order to become a better ME and secondly a better artist. Once I felt like my time was up, I packed my things and moved to Nevada for a year with my Pops. I've always had a great Dad but our relationship took a huge hit once he went to jail around the time I was about 8 or 9 years old.
When the system takes fathers out of the household it has a huge effect for all involved. When my Pops got out, he moved to NV to get back on track, kudos to Mom's because she sent us out there every summer to ensure that my sister Kennedy and I kept our relationship intact with him. I felt that it was important to get some of that quality time back but as an adult this time. The one year and a half I lived in NV I soaked up so much game and learned more than anyone could imagine… Once I felt like my time was up, I packed my bags and took an 8 hour drive to Los Angeles spontaneously. I knew my purpose was no longer in Reno, it was time to come home, pour my heart into my passion and be with my lover. I wasn't home for a month before I found out I had my first child on the way, immediately changed my view on life.
Everything that I did from that day forward was for the being growing in my lover's belly. It took a while to get back on my feet after just up and leaving my job (without notice) but with effort and tremendous will God made a way for me and my family. It wasn't until my son's first birthday where we were able to call a space ours, we were blessed along the way by family. Taylor's Aunt and my Grandma for letting us kick back and get our shit together. January 17th, 2019 I found out my Uncle died. I grieved and immediately turned my energy into writing again. I felt like I had so much to say. I dropped my first single "LA Times" and the rest was history. I am now sitting on my first tape/album "Mastered My Imagination".
Great, so let's dig a little deeper into the story – has it been an easy path overall and if not, what were the challenges you've had to overcome?
It has been anything but a smooth road. Some of the obstacles and challenges I've faced along the way came from me bumping my head, being hard-headed and having to learn things on my own. Besides that life has a way of throwing obstacles at you from jump. Real Life experiences will always be the greatest teacher besides God and your parents. My parents had me pretty young, like Senior year in HS young so Mom's and I always say we kind of grew up together. Wisdom came at a very young age for me. I was always able to understand exactly what was going on around me. Mom was a gangsta and made it happen any way she could. I watched us go from a single on Imperial and Central to her owning her own place.
My Pops was a downright hustla' and always did whatever he needed to do to take care of his family. He made it happen. He got locked up when I was nine years old and it made me feel as if I was the man of the house living with my Mom and Sister. When he was released, he moved to NV where I got a chance to visit him every summer up until I went to college. My Uncle Jay played a pivotal role in my life when my Pops went to jail and even before that so when he passed, it felt like I lost a best friend… Death has seemed to follow me for the majority of my life. Over time I've learned how to move forward and understand that God has a plan beyond this realm. That's helped keeper me sane all these years. To sum it up, my son saved my life.
Illegal Lama Records – what should we know? What do you do best? What sets you apart from the competition?
I'm known for making music that your soul can feel. For being relatable. I am most proud of my growth as a man. ILLEGAL LAMA started out as just a fashion brand. I will still make clothes in the future but it has ventured into Illegal Lama Records where I am now trying to put my foot in the door as a MC.
What moment in your career do you look back most fondly on?
The proudest moment of my career so far was releasing one of my singles off Mastered My Imagination called "By Gone's" You can get a lot of insight into my life by listening to that song alone.
Pricing:
LA Times ft TREYVON X. (iTunes Store) $0.99
By Gone's (iTunes Store) $1.29
NEED YOU ft AOC Antisocial (iTunes Store) $0.99
Touch Dreams ft Mo$t Wanted (iTunes Store) $1.29
RTB Freestyle ft AOC Antisocial (iTunes Store) $1.29
Contact Info:
Email: illegallamabusiness@yahoo.com
Instagram: twan.lama
Twitter: @LamaMojo
Image Credit:
All images were taken by Dark Mark Photography. Smoking image taken by Jalal Malik.
Suggest a story: VoyageLA is built on recommendations from the community; it's how we uncover hidden gems, so if you or someone you know deserves recognition please let us know here.