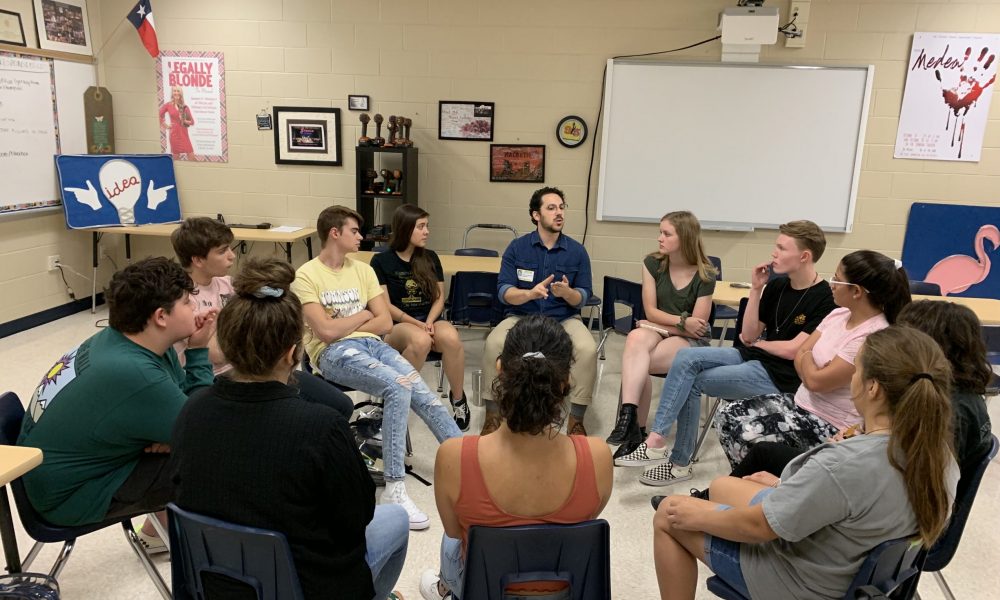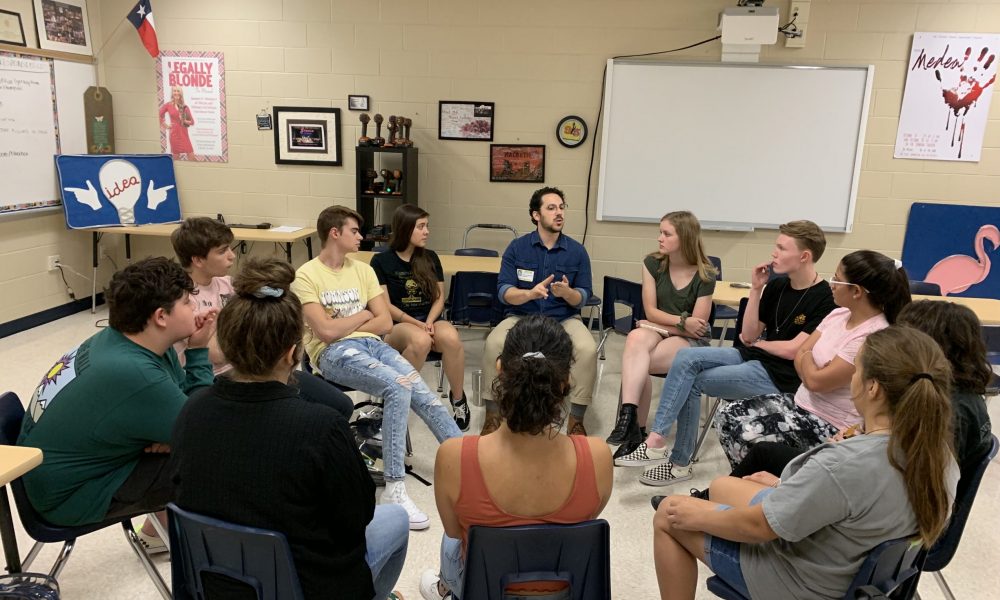 Today we'd like to introduce you to Anthony Wofford.
Anthony, please share your story with us. How did you get to where you are today?
My business How To Get Into Drama School is only succeeding (thank God!) because of all the lessons I learned from failed business attempts over the past ten years. I'm a 3rd generation entrepreneur – my grandpa owned a playing card company, and my mom is a public speaker on the topic of negotiation for women. I've always loved taking a vision and making it a reality. My mom always encouraged me to try whatever it was that I wanted to do. Those are dangerous words for someone who has ideas.
When I was ten, I formed a boy band with my brother and three other male cousins all about the same age. We called ourselves "The 5 Aces" since our grandpa owned a playing card company. This was in 1998 when Backstreet Boys and Nsync were exploding. I was inspired and wanted to have my own boy band. So I studied their "behind the scenes" tapes and copied what I saw. I choreographed moves, made my cousins rehearse (even past the point of when they wanted to) and booked gigs for us. We lipsinked, but we were committed and we had matching outfits so nobody could resist. We performed at the Sprint company Christmas party, a sorority reunion, a wedding, and of course family holiday events – no charge, just throw cash in the hat! We earned hundreds of dollars each and spent it all on bubble gum and icees. I was hooked to entrepreneurship from then on because I knew that if I could organize people around a compelling vision and get something of value out of it for them, I could do a lot of fun things in life. I'm very fortunate to have built some rare skills and have a fun life!
Has it been a smooth road?
Hell no, but what worth having is? It's kind of a given going into a business that it's not going to be easy. You've got to embrace the level of work it's going to take if you want to grow. There's three major struggles that come to mind…
1. It was a struggle to change myself and "reinvent" in order to get to the next level. The biggest lesson I've learned – FOR SURE – over the years as a business owner is "for things to change, you've got to change." If I wanted something to get better in my business, I had to get better. Many times, it has been easy to blame a problem in my business on someone or something else. But we have complete control of how we respond to all that. It just depends on how developed we are and our skills in a myriad of areas. This is easier said than done, of course. But I think a healthy and ongoing "personal development" mindset is the backbone of any entrepreneur's growth. That willingness to take responsibility and grow instead of doling out excuses and not being willing to learn is clutch.
2. Another thing I struggled with was "doing business but not dominating." Another way to say this is "Follow your passion." If you can't dominate (or at least create a niche and hold your own), it's not worth it to open a business in my opinion. For example, smoothies. I ran a nutrition business selling meal-replacement smoothies and other dietary supplements. It wasn't my passion, but I was a healthy active guy and I just thought there would be good money in it if I got into it. No. The reality is "there's good money in it if you dominate." I was doing business, but I was not "pouring it on." Which restaurants do you go to? Typically the ones with the BEST food and experiences. Do you ever say "Let's go to the 3rd best restaurant tonight?" No. As an owner, dominating takes a lot of action and energy. So the only businesses I am interested in growing are in spaces I can dominate where I know that what I have is the best and consumers will be honored and excited to do business with me. In my How To Get Into Drama School business, I am not shy about pouring it on, and the market can feel that.
3. Lastly, I struggled and fought against the reality of how much work it takes to succeed. Once I submitted to the reality that it's going to take "ALL I'VE GOT", then I released into the freedom of the ebb and flow that growing a business is. I stopped trying to manage my "work hours" vs. "personal hours." I stopped trying to "take vacations."
Owning a business is like having a baby. You never stop being responsible for it. Even though you may grab a baby sitter for a short time, you're still on call. Baby don't care what time it is…if baby needs something, you will hear about it and you will be responsible for it. And ideally you develop a business so it can run without you, but that takes what I call "a million little things." It's only the people who have been willing to do a million little things that have successful long-term businesses. It's a tough negotiation because we all have other priorities in life as well as our business, but that's part of the skill of owning a business is managing that. 🙂
Yay struggles!
So, as you know, we're impressed with How To Get Into Drama School – tell our readers more, for example what you're most proud of and what sets you apart from others.
We are the World's #1 College Audition Resource.
We are run by Juilliard Drama graduates and we help young, advanced actors get accepted to drama schools.
We are their coach throughout the entire journey – from choosing schools to finding monologues, working the monologues, mentality, polishing the audition, and providing emotional support on the day of the audition.
We work with drama teachers and parents as a supplemental resource so they can more effectively encourage and guide their students in the preparation process.
Our students pay for coaching sessions on their monologues, everything else is free.
We have 100+ original pieces of content on the topic of how to get into drama school – blogs, videos, and podcasts that speak directly to the heart of our audience.
I wrote a book called How To Get Into Drama School: Choosing the Right Monologues and Other Notables. I'm humbled and fortunate to say it's been received well as a "realistic point of view about how to get into conservatory training programs."
And our results are outstanding! We've gotten students into their top choices, including Juilliard, Carnegie Mellon, NYU, North Carolina and others.
I'm blessed to have an amazing team helping me. My friend, and Juilliard classmate, Brandon Gill is a Broadway actor and world-class coach who works with our students and has gotten actors into better schools more consistently than probably any coach out there. My brother, Andrew Wofford, is an outstanding coach and mentor as well whose empathy and powerful mindset have added immense value to our organization inside and out.
We're just proud of our students! They're very bold, willing to work hard, and I admire them for standing for what they want. It's not always easy making the decision to apply to drama school. There's "a million little things" and these students have talent and a willingness to play full out, which is what it takes. We're happy to be supporting them. The teachers as well are remarkable. With so many different types of students, they do their best to guide the advanced actors in the best way possible, and we could not do what we do without their support.
Let's touch on your thoughts about our city – what do you like the most and least?
I love LA for two main (and BIG) reasons:
1. The weather. It just makes me happy.
2. People are moving and shaking. I love the goal-oriented, action-taking energy of LA. It's tangible to me in ways that other cities don't have.
What do I like least? Well…
1. The traffic. I got used to it, and I do not complain, but it is nuts.
2. The vanity. I would never raise a family here because the general culture places too large of an emphasis on "looking good" in comparison to most other cities.
Contact Info:
Suggest a story: VoyageLA is built on recommendations from the community; it's how we uncover hidden gems, so if you or someone you know deserves recognition please let us know here.