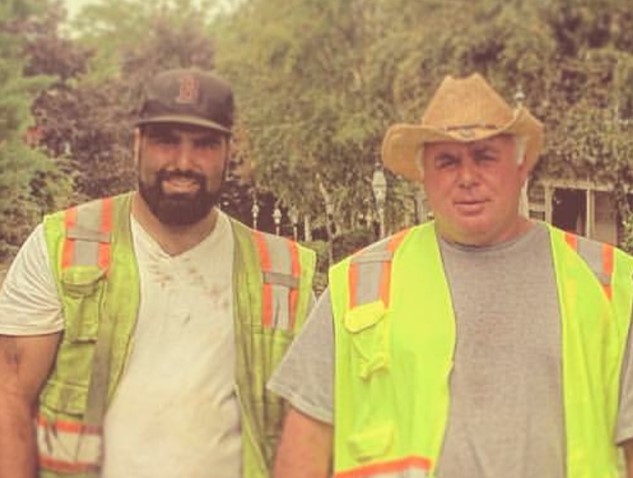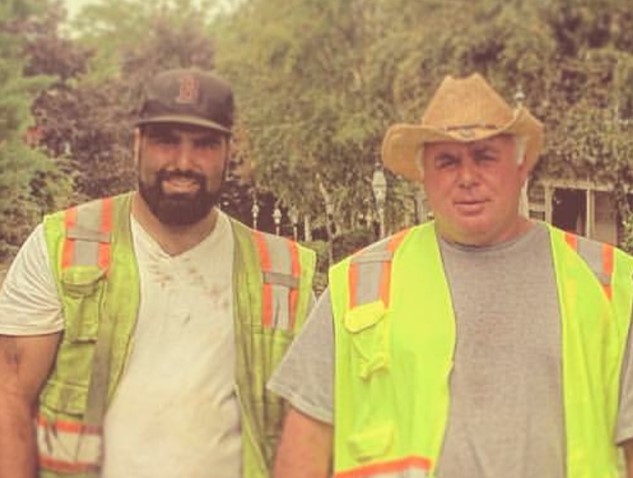 Today we'd like to introduce you to Anthony Amorello.
Anthony, please share your story with us. How did you get to where you are today?
I was raised in Massachusetts with my three siblings. My father is a paving contractor and my mother was a very bad alcoholic for the first 20 years of my life. (Now she is sober and thriving.) I grew up poor, my dad would work 15 to 16 hours a day to support four kids and a wife. When I was 13, just like my older brother before me, I started working for my father. I was 13 working with grown men on a road crew. I learned more about life and real situations there than I ever did at school. As the years went on working for my father, I obviously got to know the people I was working with. Their life stories were always fascinating to me. These guys were from all walks of life. Some poor, some wealthy, some college educated, some not. Listening to them I came to the understand quickly that life is not laid out for you. You make decisions and they play out the way they play out and you make the best of it.
At 15, I had my idea for a podcast that I didn't know was my idea for a podcast. I knew I wanted to interview people that seemed average and get their life story. Eventually, I went to college, partly because my dad wanted me to get a higher education and partly because I thought that's what I was suppose to do. I went to Franklin Pierce University where I study criminal justice. I was eventually kicked out of school for what they say was inciting a riot, I disagree. There I was 21 freshly kicked out of college back pushing a shovel for my father for 15 to 16 hours a day. I went into a deep depression. I ended up getting arrested for (but not found guilty of) a dui. I was at rock bottom. My friends weren't answering calls, I didn't have a license, everyone I knew seemed to be on the "right path" and I was stuck.
Not to say there is anything wrong with working on a road crew your whole life. It's actually commendable if you ask me. You work your butt off for the good of your community and family. You discover skills and talents that you would have never known. You can look yourself in the mirror at the end of the day knowing you worked for everything you have. Nevertheless, I wanted more when winter came that year and the paving crew shut down for a couple of months, like every winter, my father asked me what I wanted to do with my time. Casually I threw out that I wanted to try stand up comedy. The next night I went and did my first open mic. To be honest, I did pretty well but it wasn't until after the show when people came up to me and assumed I had been doing this for years that I knew this was something I needed to follow. That first big laugh I got, got me addicted to comedy. I didn't stop. Every night for the next two months I was at an open mic. I was gaining success and honing my craft. I knew if I wanted to do this forever, I had to leave Boston. There's a ceiling there when it comes to performance. There's only so far you can go. It's a great city for comedy and music etc. but it's not gonna satisfy you if you want to do this on a national scale. So a year into doing comedy I decided I was going. I move to Los Angeles to strike it big. I didn't know one person here before I moved. My girlfriend who moved to Los Angeles just a couple months after I did was the only person I had here. I got here and not really but kind of was like okay where do I go to get an hour special.
Then as I dove into the Los Angeles comedy scene and Los Angeles it's self I realized that being a one trick pony may not be the answer. So I started expanding, I took improv and acting classes. I went open mics, not for comedy, did some street performances. All of which was interesting to me but I knew I had a bigger idea. Then hit me, the idea I had when I was 15, interview the seemingly average and show the world how an average person is not always so average. I think everyone has a crazy life story or two. The really interesting people have 13 to 15 really interesting life stories. You never know when life is going to twist on you, I didn't know I was going to get kicked out of college for something that wasn't my fault. I didn't know that one open mic I went was going to change my life forever. I didn't know the girlfriend I met in college would have my back and still be with me to this day. But if it wasn't for those things, then I would have never ended up here. A working actor/comedian and host of a successful (if I do say so myself) Podcast called Where Are We Going Now. Living in downtown Los Angeles, you meet and see so many different people from all walks of life. This is such a creative city that it's hard to shut it off. If I never moved to Los Angeles, I don't know if anyone of this would be possible. Los Angeles opened doors for me that that 13-year-old boy pushing a shovel never thought was possible. I sit here at 27 years of age and laugh at all that I've been through. From the road crew stories past the riot to picking up and moving my life across country because I had a feeling, that's what I was supposed to do. I'm excited to see what the next 27 years have to offer, I sit here and wonder, Where Am I Going Now.
Great, so let's dig a little deeper into the story – has it been an easy path overall and if not, what were the challenges you've had to overcome?
My mother was an alcoholic when I was growing up. She would forget me places, or be crying or screaming at me for no apparent reason. I remember once when I was about seven or eight she was too drunk to take me to school in the morning and made me, a child, go ask my neighbor for a ride. He didn't even have a kid never mind have a reason to bring me to school. Those are just some examples I could go on and on. But for the record, my mother has been sober for years now and is thriving. I couldn't be more proud of her. She showed me that no matter how big of a whole you are in, you can still make it out. I started working for my fathers paving crew when I was 13. Hard work for a kid. 15 to 16 hours a day. 90-100 degrees every day. No lunch breaks. Most kids got a job scooping ice cream for the summer I was throwing 360-degree shovels of asphalt.
I was wrongfully kicked out of college for inciting a riot that I did not incite. A long story short a group of guys who did not like my friends and I caught me alone and intoxicated walking to a different party. They started the fight, Hit me, kicked me until my friends were told and came over to defend me. This ended with about 200 to 250 people causing 7000 dollars worth of damage to the school. I was the only person arrested and I was the only person disciplined never mind expelled from the school. After that, I went into a depression and was arrested for a dui. My friends stop answering calls, I had no license and no future.
"Where Are We Going Now" podcast – what should we know? What do you do best? What sets you apart from the competition?
My comedy and podcast is what I'm most known for. My comedy is a blue-collar take on situations that happen today. A lot of Los Angeles crowds have never know a blue collar life. I have real life experience at 27, I had it at 14 years old. I separate my self in comedy by giving commentary that is not the norm for 2019. My podcast stands out because it's unique. A lot of podcasts today are just people's opinions on nonsense. My podcast dives into people from all different walks of life lives. You hear amazing comeback stories that real people can relate to. You can listen to any A list celebrity talk about their struggles but for the most part, the average Joe doesn't have the same experiences. I'm taking the average Joe to hear their story and their downfalls and triumphant victories. I think that's why my podcast has been so popular and has separated from the rest.
What moment in your career do you look back most fondly on?
My proudest moment of my career was having my father see perform at the world famous comedy store in West Hollywood. Growing up my father always wanted to be in the movies or a writer. He had the talent and graduated from Emerson College to do just that. But he ended up meeting my mom and having four kids. Paving roads was only way he could pay the bills. For him to fly out here and see me on that stage(it helps that I did well that night) meant the world to me. The look on his face when I saw him after the show was something I'll never forget. Just goes to show it doesn't matter where you start.
Contact Info:
Getting in touch: VoyageLA is built on recommendations from the community; it's how we uncover hidden gems, so if you know someone who deserves recognition please let us know here.