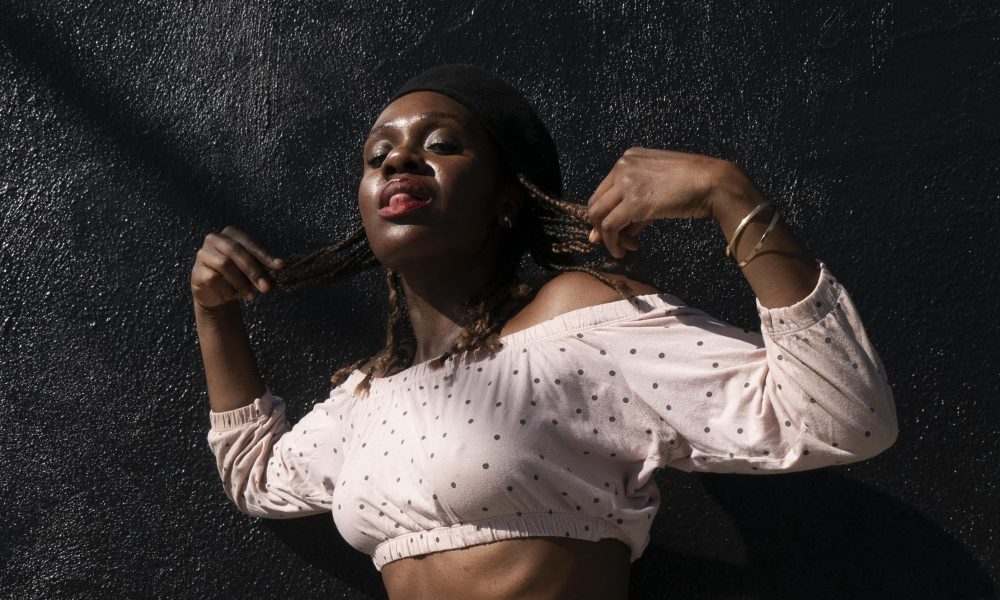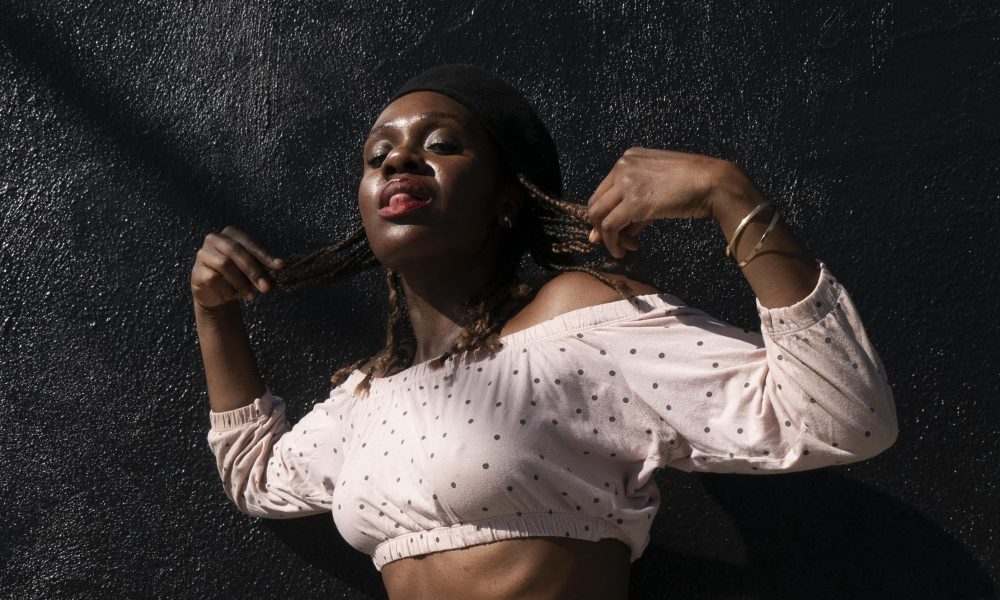 Today we'd like to introduce you to Anniwaa Buachie.
So, before we jump into specific questions, why don't you give us some details about you and your story.
Born in South West London to working-class Ghanaian immigrants, I am the youngest of four children. My household was very creative and my siblings constantly exposed me to a variety of art forms. My parents shared with me the rich traditions and beauty of African stories and culture. I was blessed to grow up in London because art is everywhere and the city is enriched by diversity and integration so by osmosis this became my foundation. I spent my childhood making up songs, plays, dancing around the house, speaking to my imaginary friend. The performing arts was a form of escapism for me, I was constantly living in a dream state world. I am a natural creative in that sense.
At aged six, a dance teacher came to my elementary school and introduced ballet and contemporary dance into my world. This teacher (thank you Rhian Robins) believed my dance skills were of an exceptionally high standard and encouraged my parents to enroll me in the Royal Academy of Dance. For 16 years' ballet and contemporary dance was my obsession. I loved moving my body, feeling the rhythm of the music in my heart. However, at that time, the classical dance world was disparaging to black dancers: a teacher went as far as to say to me that my athletic physique would make it impossible for a male dancer to lift me and that my body basically wasn't of the classical dance world aesthetic. I also hated the fact that with dance you don't speak verbally and… I needed to speak! I always have a lot to say!
At 14, I attended a magical place in the heart of west London; Youth Culture Television (YCTV). A non-profit organization, which gave inner-city children the chance to work with industry professionals from the BBC and UK's Channel 4 to write, produce, film, and perform in their own content. The programs we created aired on a local cable channel, this was before YouTube days… so this was a big deal! YCTV was my catalyst to pursue a life as a career in the entertainment industry. I learned so much from all the industry professionals who worked there, and they inspired me and nurtured my talent.
At 18 years old, I was offered a place at a prestigious method acting school, East 15 whose alumni include OBE and Brit Award winner, Damon Albarn and OBE, Oliver Award winner, and celebrated British actress, Alison Steadman. Shortly after graduating from East 15, I received The Alan Bates Award Outstanding Newcomer Award.
I appeared in renowned British TV series such as Holby City and Eastenders and films including a New York International Film Festival Award winner. However, my first love was the theatre! I worked extensively on stages in London and internationally, performing at prominent theatres such as The Public Theater, The Old Vic, Young Vic, and the National Theatre of Ghana, working with beloved Sierra Leonean -British actresses such as Ellen Thomas.
Although the creative scene in London is iconic, the entertainment industry was not as accommodating to black actors as it is now. Being the type of creative who wants to uplift others, I became the founder and Artistic Director of Golden Delilah from 2009-2015. Golden Delilah was an innovative theatre company that celebrated new writing which promoted strong female roles. The company showcased a diverse range of actors, directors, and writers aiding them in the development of their career.
Still, I was frustrated that the doors in the UK remained closed for black and working-class actors! So, I shifted gears and decided to come to Hollywood! I started working immediately and have had the pleasure to work with respectable inspiring African-American actresses such as Tichina Arnold, Teyonah Parris, and Erica Ash.
It is important for me to continue to uplift and support emerging creatives, as many have done for me. I am an avid supporter of community outreach work and support LA-based youth theatre focused companies such as Shakespeare Youth Festival: LA & Kenya and Theatre 31.
Today, I'm not only an actress, filmmaker, writer, producer, and dancer but a mentor, and that is my proudest achievement. Working with young people helping them break their glass ceiling to become the best version of themselves they can possibly be.
We're always bombarded by how great it is to pursue your passion, etc – but we've spoken with enough people to know that it's not always easy. Overall, would you say things have been easy for you?
I am a working-class, black, Ghanaian-British woman, child of immigrants. My road has most certainly not been an easy one, but I wouldn't change it for the world. I think the struggles that I have faced as a creative is persuading the industry that my perspective matters. So many times in my career, I have been told what a woman like me would/should think or feel by people that have never walked in my shoes. There was a time when I auditioned for a role and was told to "speak more black." What does that even mean? …"speak more black." I mean, I know what the director was insinuating, but the point is, I am undeniably, unambiguously black, there is no other way I know how to be. My skin, my culture doesn't erase after a couple of hours. There are moments like this, that every black creative goes through, where you have decided whether:
a. You smile and do as you are told, because you need the job and don't want to rock the boat
b. You speak up and are then labeled as "aggressive" or "petulant"
c. You make your excuses and simply walk away from the opportunity.
This has plagued the whole of my creative journey. As I mentioned before, I was a burgeoning ballet dancer, only to be told that my body was not right for the dance world, despite my talent.
There is not really a wrong or right answer to creativity, however, the people that have been policing the art and entertainment world will tell you differently. This is the struggle: enlightening people that the world is big! There are 7.8 billion people in the world, so many different stories, yet we are fed only a handful of them. But guess what, it is possible for an individual to have more than one cultural identity and that one person's truth could be another person's lie.
We'd love to hear more about your work and what you are currently focused on. What else should we know?
I am an illusionist and a realist. Hahaha, I would say that any creative is essentially those two things. We provide you with a mirror that shows you what society really looks like, but we package it in a box that is beautifully wrapped, you open the box, only to find that there is no mirror, but a picture of you staring into an empty box.
As an actress, filmmaker, and writer I specialize in telling stories that will hopefully evoke emotion, empathy, compassion, and thought from the viewer/ reader. My work is heavily influenced by shedding light on the trials, tribulations, and celebrations of the invisible and the marginalized groups of societies. I take great pride in this and was the fuel to me creating my theatre company (Golden Delilah) back in 2009 because I wanted to create a collective where people of all races, social class and backgrounds could collaborate and learn from each other to highlight issues that are consistently disregarded by the mainstream.
I am a curious being and so I am not restricted by the social constructs of what is expected of a woman, a black person, or an African. I go out of my way to put myself in new environments that challenge and inspire me, which lead to unthinkable collaborations with other people. This is what sets me apart: I am an actress that does not just look to films and theatre to channel my creativity, I look to the visual arts, music, dance, fiction, podcast, children's books. Pretty much everything to enrich my creations. Many people stick to only what they know, their comfort zone. I never do that, I never have…. And I owe that to my integrated London upbringing, my family, and all the immigrants and children of immigrants that I know and love, for they are the ones that have influenced my life and perspective. This is what makes me proud to be the creative I am because my outlook has always been eclectic.
How do you think the industry will change over the next decade?
Africa. The continent. The motherland.
I have always spoken about the power of Africa. From the beginning of my career as an actress, I remember telling people that my plan was to become successful as an actress, take the money I earn, invest it in creating my own production company in Africa, and then produce African content that is globally accessible, and also make African countries a landing port for film premieres. So for example a film like Black Panther would not only be premiered in London and Hollywood but in Ghana, Nigeria, Kenya, South Africa, etc.
When I said that many years ago… people laughed at me. They LAUGHED at me. They laughed because they were thinking of an Africa that was shown on in the '80s and 90's on the charity aid commercials.
Now we have companies such as Netflix and Universal studios investing into the African entertainment industry. Afropolitans such as rapper Akon, revolutionizing the African entertainment and business industries. As the UK and the US are on a jagged road, Africa is rapidly building it's media industries, and I will be contributing to this. In the age of BLM, we can not diversify the industry simply by providing a platform for traumatic stories of the black experience. There needs to be a balance. Africa has that balance, as for every traumatic story there is one that is uplifting and empowering, and within the next 5-10 years, I honestly believe that there will be more actors, black actors, from the US and UK that decide to go to Africa to expand their creative careers as opposed to just seeking validation from Hollywood. I think the same will follow with the Asian and Latin American creative communities, expanding their career to their motherland.
Contact Info:

Image Credit:
All NON ACTING or behind the scene photos: Photographer – Abe Atri – @abe_atri
Suggest a story: VoyageLA is built on recommendations from the community; it's how we uncover hidden gems, so if you or someone you know deserves recognition please let us know here.