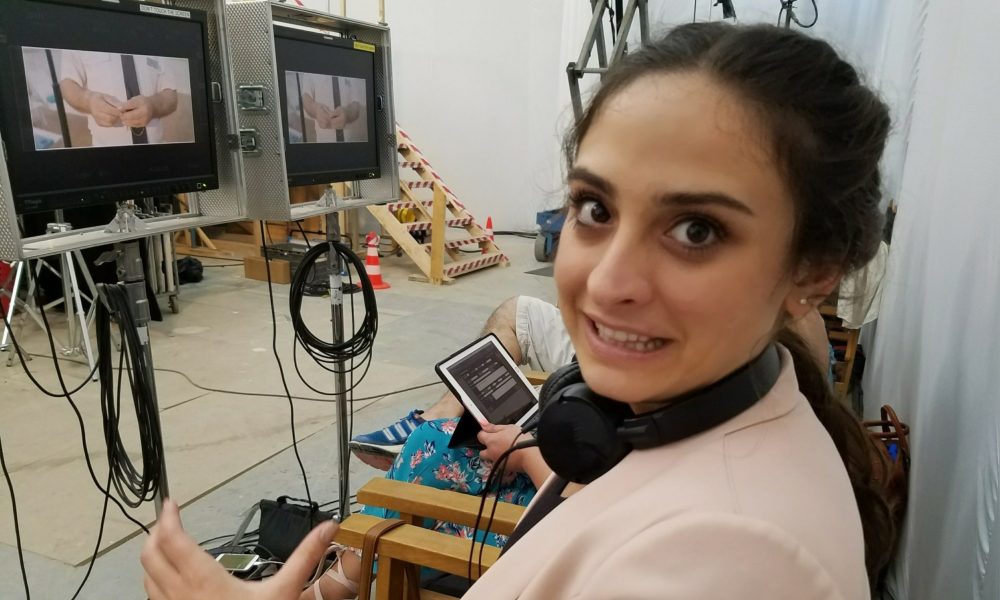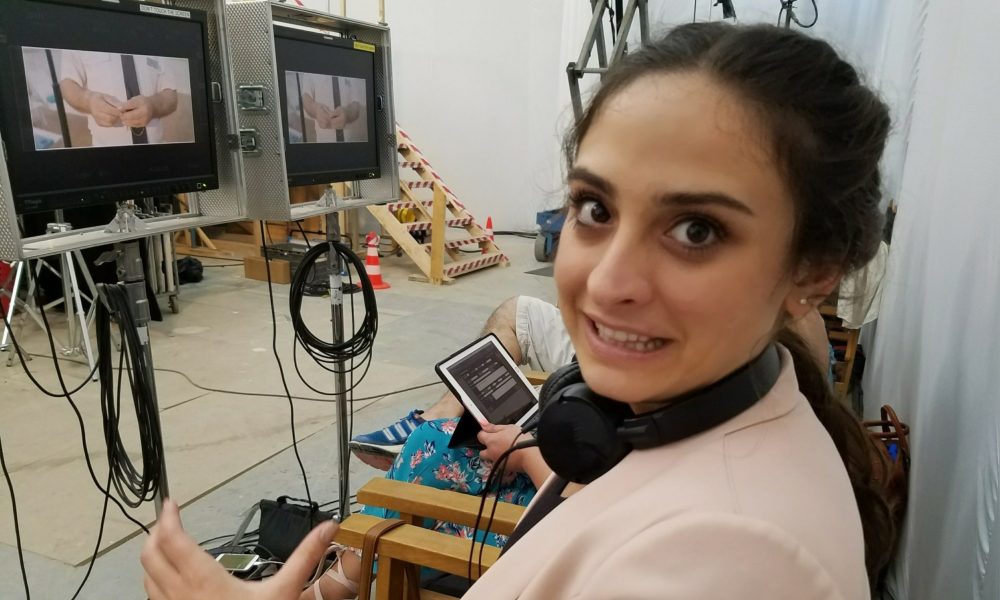 Today we'd like to introduce you to Annalea Fiachi.
Annalea, can you briefly walk us through your story – how you started and how you got to where you are today.
I knew my entire life that I wanted to be in the entertainment business. From the age of three, I was immersed in the arts; singing in choirs, taking dance lessons, acting on stage, and playing the piano. I had always loved movies and television, but it wasn't until I got older and was involved in the filmmaking process that I knew the film industry was where I belonged.
When I was 16 years old, I enrolled in John Homa's acting class, a class that was specifically focused on film and I fell in love with the subtleties and unbound possibilities of the craft. What didn't sit well with me was the lack of control I felt I had on my career, the waiting around for someone to hire me. I also wanted to diversify myself, to make sure that I was always working.
I learned everything I could both on and off set; from editing, sound recording, lighting to set dressing, writing, and first ADing. It made me a stronger Producer along the way too. I might not be able to professionally be hired as an editor, but I know that if we are pressed for time, what shots are necessary to be able and cut the film and still make our day.
As an actor, even learning how the camera worked helped me understand framing and how big or little my movements could be. I'm sure you've heard the recommendation that every Actor should take a directing class and every Director should take an acting class, but if you want to work and keep working in the movie industry, it will only help you if you really take the time to learn even just a little about every step it takes to make a movie.
You never know where your next job may be, and after graduating high school at 18 years old, I decided to take my destiny into my own hands. I went to a close friend of mine from high school, Ryan Palmer, and I told him that I wanted to start a production company. He was exceptionally hardworking and very knowledgeable on the technical aspects of the film, where I found my skill set in the business and producing end, and we found middle ground with our creativity and love of writing.
We decided to start a production company which resulted in Hoovaloo Films. Starting a company is not easy, but we were lucky to have many talented friends that filled the key positions in our crew. While we were getting Hoovaloo Films off the ground, I was very fortunate to meet other individuals that I collaborated with on projects very close to my heart. One such individual is Bel Delia, a passionate and dedicated filmmaker who puts her heart in soul into every project and still finds time to help those who are in need.
We collaborated on a documentary series called 'From Bottom to Top' that helps artists on Skid Row, and we are now working on a feature film together. Another special person is David Mahmoudieh; he can brave any storm and still keep his head, all while making sure to ask how you are. I have worked with David and another friend of mine, George Lako, and their production company Alpha Wolves TV.
I have gotten to travel all over the world, filming with them on everything from feature films to short films, and acting as a production manager on multiple commercials they have produced, such as ads for Google, Porsche, and Yahoo. I am so thankful for all that I have learned working with them. Film is such a collaborative process, and we are always learning and growing together as the industry changes and adapts around us too.
There is also a lot of drama and ego in this business, and it's important to surround yourself with people who have good intentions and are focused on making each film as good as it possibly can be. I had to sift through a lot of projects with negative people to find the phenomenal individuals that make this industry so special. The people I have met along the way, both good and bad, are the reason I am where I am today.
Has it been a smooth road?
Has it been a smooth road? Absolutely not! There will always be challenges with everything you do in life, and it took quite a few bumps in the road to be able to calmly handle any stressful situation or curve ball thrown at me with a level head. I am so thankful for all those learning experiences, no matter how small or seemingly impossible the task. They all helped me learn that if you want to succeed in anything, it's important to take a deep breath and not let the situation take control of your emotions. Succumbing to the stress only clouds your judgment and you need to always stay on your toes when dealing with the unavoidable problems that will arise.
I was producing a night shoot one time where the location we were filming at had one small road to get there, and thirty minutes before call time the power plant in town exploded and set fire to the meadow next to it, effectively shutting down the only road to get to set AND we didn't have the power to run anything for the night. I had previously thought to ask someone to bring a generator as a backup, but when I called this person, they had told me they didn't have the generator. Now, I had thirty minutes to figure out how to get people to set and run power for the night. I was able to find a private back road that I could convoy crew through, and we were so lucky that the power ended up coming back on as we started to set up. It's so important in these moments to keep a level head and keep pushing forward, the stress will never really go away, but you can take that energy and choose to use it as fuel towards a productive solution.
I think a lot of people who view movies and television don't realize what a miracle it is that they are watching anything at all, even if they think it's good or not. No matter how much I prepare (and over prepare) you will never be fully ready for some of the craziness that happens on film sets, but the more you endure and survive, the stronger and more prepared you will be for when the next thing inevitably goes wrong. I could fill a book with the insane, unpredictable situations I have faced in this industry, and I'm sure there will be more to come. I constantly remind myself of Will Smith's words of wisdom in moments of doubt and disappointment. He said that "failure is where all of the lessons are," and to "fail early, fail often, fail forward."
So let's switch gears a bit and go into the Hoovaloo Films story. Tell us more about the business.
We are Hoovaloo Films, producers of high-quality, creative media that specialize in making promotional content for businesses. Hoovaloo Films is comprised of a group of experienced filmmakers and is based in Ventura County. We take pride in helping local businesses equip themselves with the media that is so necessary in today's digital world.
We've worked with all types of companies, including those in the automotive industry, medical tech business, and beauty accessory supply, helping them create media in the form of informational videos, online advertisements, and national commercials. I am most proud of the personal touch we bring to each job. We are a small company, and we put a lot of time and dedication into each of the projects that come to us.
Above all, I also like to think that we offer a good balance between being realistic with your budget (no matter how small) and still not compromising the artistic vision behind the concept. There are a lot of talented people in this industry, but not many of them can balance the line between finance and creativity.
How do you think the industry will change over the next decade?
I think the film industry is in the Wild West right now. There are so many ways to consume media that it can be difficult to navigate and almost anything goes. Nearly every movie that hits the theater seems to be either a remake, a sequel of some kind, or an adaptation of an existing popular novel, comic book, or video game. Don't get me wrong, I am a huge Marvel fan, and if an Uncharted film gets its feet off the ground I am there, but big film companies choose these movies because they are low risk.
They already have a built-in fan base and are guaranteed to get butts in the seats, but the audience is also getting tired of the repetitive nature of every blockbuster. This is why we are in the golden age of television because they are willing to take risks and show the untold stories; it helps that the average viewer doesn't have to get out of bed and can stay in pajamas to watch TV. It should also be really interesting to see how this industry continues to grow and adapt to new technology such as VR. I'm excited to see where that takes us.
It's also funny because the average consumer used to pay for cable and the right to view a multitude of channels for a cost-effective price each month, but now with the move towards so many online streaming services, viewership is becoming more dispersed. We are paying around $10 each for Netflix, Amazon Prime, Hulu, HBO, and the list continues to grow with YouTube Premium, Facebook and Disney jumping on board, and I wonder if we will start to pay one monthly price again for one streaming platform that includes all of these streaming services. I'm interested to see how it all unfolds!
Contact Info:
Getting in touch: VoyageLA is built on recommendations from the community; it's how we uncover hidden gems, so if you know someone who deserves recognition please let us know here.