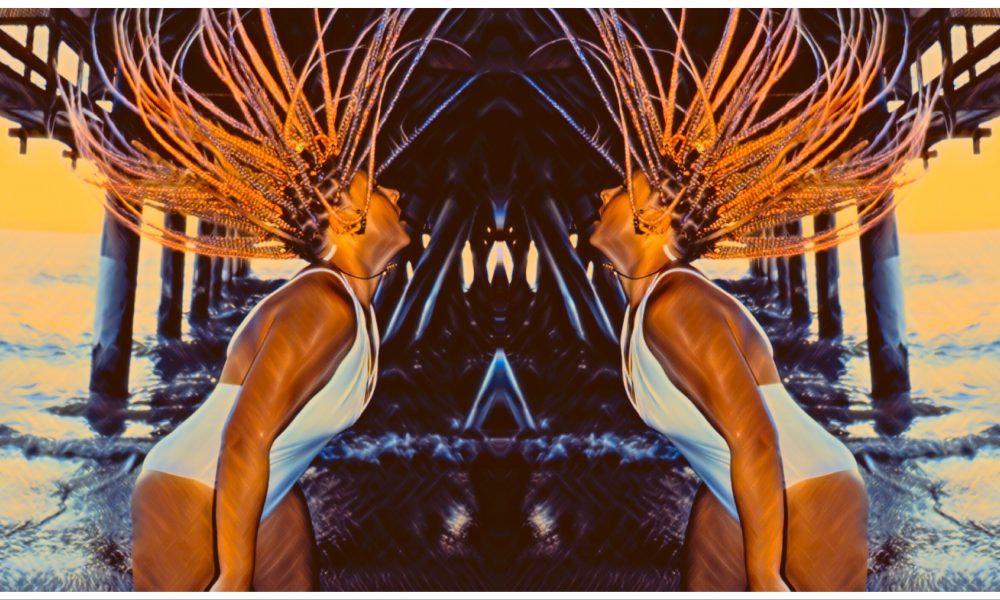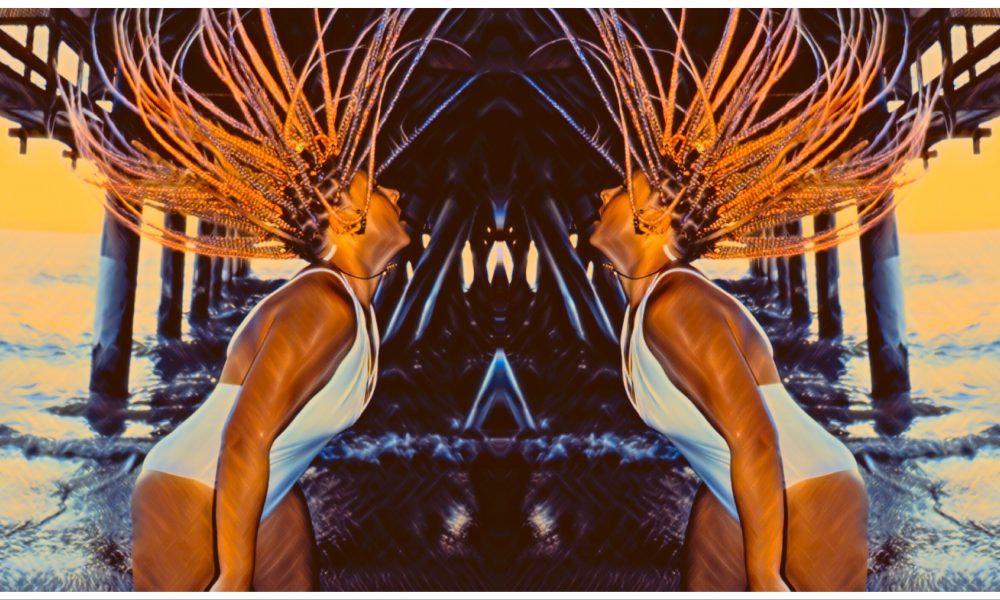 Today we'd like to introduce you to Anna Mae Cranmer.
Anna, before we jump into specific questions about the business, why don't you give us some details about you and your story.
Let's go back to when I was a kid riding in the backseat of my mom's old-school Volvo, bumpin' my Brittney Spears, I had my headphones connected to a hand-me-down walkman with duct tape holding the batteries in. I loved the sound of the CD winding up to play. Looking out the window at my beautiful Rocky Mountains I began to sing along loudly as if I were all alone. That was the day my mom found out I could sing, I was about six years old.
She enrolled me in music lessons in Englewood, Colorado and I began to learn piano and voice training. I loved the piano and the sound and feel of the keys but it never kept my attention for too long I was curious about other instruments. At age 8 we recorded a CD at Swallow Hill Music Association (all covers my mom really wanted me to do). There is a grand theatre hall there and I stood on stage with my instructor Marcy accompanying me on the piano. I had a taste of performing and recording and I loved it.
My parents always had a rocky relationship, my father was in and out of jail constantly and suffered from drug and alcohol addiction. Sometimes I would go without seeing him for years and our only form of communication was by letter. My mother is a champion who held down a demanding full-time job, a swim team, my little brother and I, while also taking care of my elderly grandparents. Due to financial struggles, we eventually moved in with them when I was about 11. My only vice at this time was singing in my room alone or writing in my journals, they kept all my secrets, dreams, fears and anger that I couldn't unload elsewhere. I, of course, was on my mom's swim team every year going to practice every day until my freshman year at Arapahoe High School. This is when I was able to truly jump back into music. My mother encouraged me to get a swimming scholarship and attend college for a sports medicine degree but more often than not I was late for practice or didn't go because I was in the music department which meant not racing which basically took the fun out of swimming for me entirely. During my freshman year, I worked all summer as a lifeguard and saved up because my select choir had been invited to perform at Pearl Harbor that November. I loved going to a new place and feeling the new air, smelling the new smells, hearing the new sounds. Every moment took my breath away.
My senior year ended 2009 and my grandfather passed, following my grandma Louella who left us just 3 years before that. I had been living on my own because my mom and I weren't getting along. Our family home of 54 years was being foreclosed on. I had just gotten my new school ID at CU Denver and was two days into my classes before I realized I would need to drop out to help my mom.
I worked to pay the bills by the day and recorded music with a work friend by the name of Lennex Dublyn at night. He encouraged me to create a stage persona and that's when Anna Luena was born, luna like the moon because I felt I was a child of the night, but spelled differently to honor my grandma. We played shows every month all over Colorado and we eventually funded our own West Coast Tour going from San Diego, California to Sacramento, California with stops in between. I learned so much about living simply and traveling light, it's one of my favorite tours to date. When I was 24 years old we had recorded all original music and we were planning to release a full-length album as a new group called Lex Luena when I decided that for me to get where I wanted to be in the music industry I would need formal training and connections. I had heard about the Musician's Institute of Hollywood in California and it sounded like it had everything I needed at a price I could somewhat afford, not to mention I wouldn't have to deal with snow anymore. This was a very difficult time for me because not only was I leaving my family and friends but I was also closing a chapter in my music career and opening a new one. Not to mention earlier that year (after seven years) I had reconnected with my father who was all the way over in Maryland. We were building our relationship again when he started getting dizzy out of know where which turned into paralysis and his brain eventually shutting down his body. He was diagnosed with Crutchfield Jacobs Disease, an extremely rare degenerative brain disorder and passed away the end of March, one week before my move to California.
Music has always been my solace and peace and I found comfort in my studies. I completely submerged myself into my classes. All of my teachers were exceptional musicians with real-world experience, I finally felt like I was exactly where I needed to be. My guitar classes put me through the wringer, not only was I one of like two other females in most of my classes, but these guys are super good and I was completely self-taught with only a basic grasp of chords. So with that being said I played at least seven hours a day, studied my butt off and graduated with an AA in Guitar Performance. By this time I had formed a six piece reggae, funk band called Moonshine Wonderland. We made two albums together, I was the frontwoman for us doing everything from performing, writing the music, finding gigs and tours, and eventually finding a manager for us to go to the next level. That was when people stopped showing up to practice and sometimes even gigs and eventually, Moonshine Wonderland turned into me and whatever collection of music friends I could hire to play shows with me. I felt like I was drowning in Moonshine. That was the end of 2018.
Now that Anna Luena is a solo artist. I've been able to focus my time and energy on creating content and learning more about my artistry and invaluable skills like mixing, mastering, styling/editing/shooting your own photos and video, and building my social media presence. I've had two releases so far, "Forget Time" in honor of my dad and "Issa Vibe" which is about me overcoming my fears and going for it, again! It's definitely my best work so far and I also made a music video for it on my YouTube. Please. Go. Watch. Blessings!
So what's next? My album is shaping up to be a pop/r&b vibe with 50's-60's music influences and I'm very excited with how it's coming along, I can't wait to share it but I'm not gonna rush it! Next year is all about releases and features, my goal is to have as many songs placed for sync licensing as I can. I'll have my own album, a project called "Mama Verde" I'm creating with signed Sony Writer Elaine Faye and I want to release a new song every month and collab with other artists around the world. Then as soon as the album is finished, tour!
As I'm writing this I'm just now having the epiphany that I am in this moment finally where I wanted to be when I was just graduating in 2009. A decade of work and I've literally come full circle in my faith and my attitude. I'm healthier now mentally and physically than ever before and I know now that it was already supposed to be my time, I was the one stopping myself from stepping into my calling. I want people who read this to hear my story and remember to never give up on yourself even when it seems like you are completely alone and hopeless. You are not alone and it's all part of the plan.
Thanks for reading,
Anna Luena
Overall, has it been relatively smooth? If not, what were some of the struggles along the way?
My biggest struggles have honestly been overcoming my mind and the negativity and the lies that started when I was a kid. Struggling with self-worth, self-love, insecurities, weight issues… I've had the power to my salvation, I just had to find the right outlets to plug into.
Please tell us about your art.
I am a multi-instrumentalist, singer, songwriter, and producer known for my goofy, bubbly personality who cares greatly for other people, animals, and this planet. I am proud of my adaptability and willingness to continue to learn and grow even through the discouraging times and that I am wise enough now to fully value the capacity of my time and what I spend my energy on. When other creatives work with me they know I'm going to bring dope melodies, charisma, presentness, and consistency to see the project through.
Any shoutouts? Who else deserves credit in this story – who has played a meaningful role?
Yes! I have plenty of people to shoutout, people who've helped me through my couch surfing days and people like my boyfriend Malachi who have held me up when I was too weak to stand for myself. I'm super thankful for all the family I still have and for the friends I now call family. I'm thankful for the people who support my art, my Loonicorns because they're why I make music. And above all I am the most thankful for my relationship with God. I know a lot of people have a hard time having faith and believing in a higher power and let me just tell you it was very hard for me to believe as well, I just know what a huge difference my faith has had in my life and I'm so grateful and blessed because of it.
My least favorite part? The prices, like why is vegan food so expensive?
No, but seriously my least favorite part is our wage displacement. We need more resources for homeless people and other people that want to live better, get counseling, sober up. My father was homeless at times and it pains me greatly to see so many people in such terrible circumstances. How can we be one of the wealthiest places and have so much poverty?
Contact Info:
Image Credit:
Malachi Clark, edited by Anna Luena
Suggest a story:VoyageLA is built on recommendations from the community; it's how we uncover hidden gems, so if you or someone you know deserves recognition please let us know here.