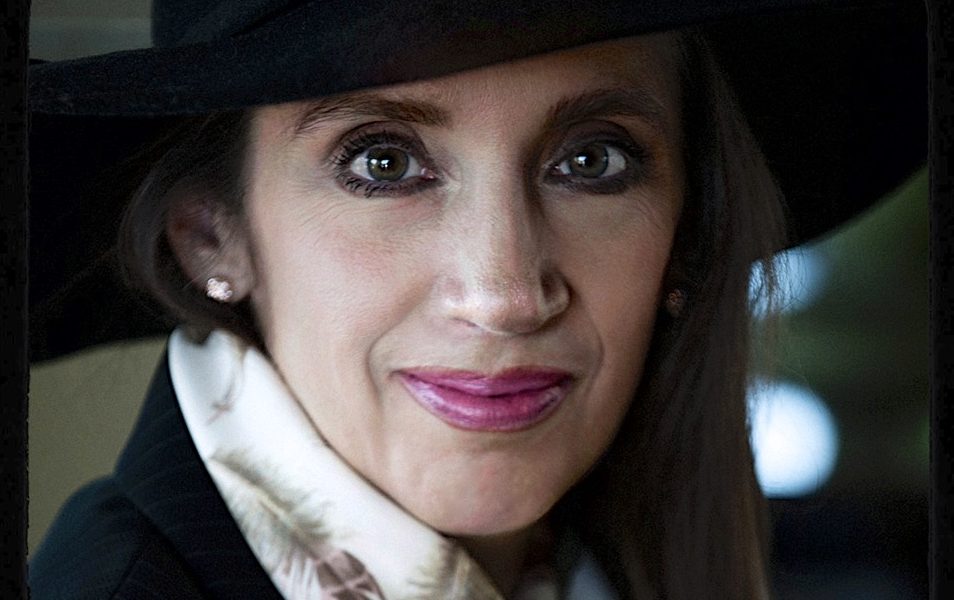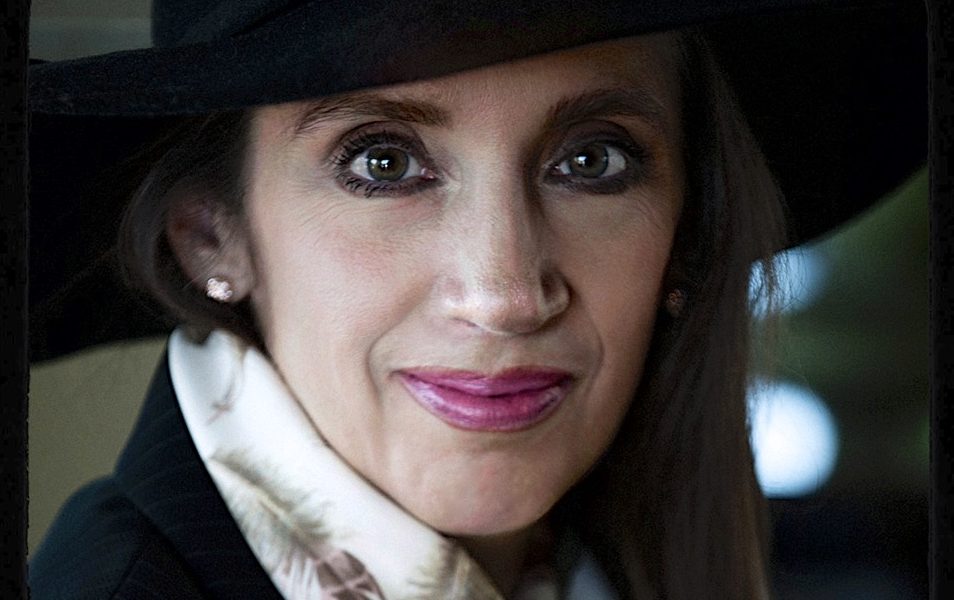 Today we'd like to introduce you to Angelique Glennon.
Angelique, let's start with your story. We'd love to hear how you got started and how the journey has been so far.
Upon my arrival to the US, I felt English so different when spoken by natives! I could speak English fluently but understood almost no one's reply for about six months. How isolating! Nevertheless, I began understanding my French culture extremely well by being far away from it! Teaching is something I had a calling for. My background is Trilingual-Legal Executive Secretarial Studies, not teaching. Because teaching is a gift you have. I started teaching French ten years after entering the States. I knew I could since I was 12. When I began teaching, I was literally typing the lesson for each student before opening the door at the appointment time.
A few years later, I had a business coach. She told me to innovate. I added Spanish instruction. Spanish is much easier to learn than French. Of course, everyone around me was surprised I spoke Spanish since they never heard me speaking. I wrote a great part of the program as well.
I would soon realize I have a passion for teaching language because it transforms people's life.
They will have fun on their trip, save lots of money, be much safer and even save their life.
It enables the ultimate transformation of one's life: living in another country. And that's an extraordinary life only few people in the world will have the opportunity to have (LA has lots of foreigners but it's an exception).
It makes people smarter.
It preserves brain's health.
Then I learned Transformation and I incorporated in my business to help my students.
Overall, has it been relatively smooth? If not, what were some of the struggles along the way?
I literally typed the lessons daily before the student walked in. I have to do it right. You have to teach with a conscience and be responsible about the knowledge you are transmitting. Before the social networks existed, I distributed myself, for five years, over 34,000 brochures on the Westside. It was a lot of daily walking and the return wasn't great. I would distribute between 100 to 200 brochures per day. That was not an easy time.
One of the biggest challenges for a language teacher is to practice a lesson with a student. What I mean is: coming up with multiple sentences examples (and fast) to illustrate what was learned in the lesson so the students actually get a hands-on experience and a real sense of using the grammatical concept. I developed for myself a system that enables me to keep trace of the best sentences we construct. I believe in working intelligently and that's part of having an easier life.
I developed multiple exercises that aren't in books. They answer students' questions. It takes years of research. When you teach privately people expect more thorough answers than in a group setting. Or maybe it's me that impose myself challenges or I need to excel. I haven't published anything (I'm not a conformist!). I just use it for my students to whom I am extremely dedicated.
I developed another system that take away the struggle of coming up with questions and answers for a text. It makes it easier on me so I can be more free, pleasant and available to the student.
All those may sound a little technical. Developing the systems was extremely time consuming at the time. But now, in a nutshell, I just press "print" on my printer to print what I wrote.
There are many links from one word to the next word in French. Those are called "liaisons". And there are precise rules on how to do those links and it's necessary to learn it. I wrote a program called Understand French Like A Native that I am in process of recording (after seven unsuccessful tries). The program doesn't exist in the world yet but it is so desperately needed. It basically teaches someone how to "decode" spoken French and understand it (because sentences sound like just one long word that cannot be understood).
You may begin to see that learning a language isn't a smooth experience for most people who try doing it as an adult. It will push your buttons. Some people become triggered by negative past experiences. "I can't", "It shouldn't be this way", "It's hard", "I sound stupid". I have to be here so people are empowered, held accountable and learn. I had to find a way to help them better so they would remain inspired to learn. It's the love for something and the dream that keeps us wanting to go one step further.
Alright – so let's talk business. Tell us about Speak It Like A Native – what should we know?
When the social networking websites began to flourish, I became popular. I serve people on the Westside and much further such as San Francisco and even in Europe. We use Skype. It works. I am committed to my students. I have integrity. I simply show up at the appointments, every time. Prepare the student's file well. There is no secret. You have to be engaged in your life and do what you say you do. You have to do things in depth: I'm not interested in doing things half way. If I declare I do something, it will be excellent.
One of my passions is Transformation. I have now incorporated it into my business. To briefly explain, the discipline of Transformation is the training and development of yourself. It teaches you how to take away what's in the way of being powerful, free and peaceful. Who wouldn't want that? I have trained for 19 years and I still do. Using the tools of the methodology I learned, I am an uplifted person and I empower the students who are opened to it, so they can feel free, learn better and be more in control of communicating and understanding in the language they are studying.
I'm different. I am not a conformist. About 10 years ago, I declared I wanted to have an easy and simple life. I followed my own path. I have a free mind and cannot conform. I am very independent. I am simply myself and I follow the passions I have in life. And I love learning and life.
Every so often, I do private shows and invite students to view my artwork, a real art show (since there are hundreds of pieces to view) and we do it all in the language studied. It's fun and they get to meet other students and practice. Other times we cook together or we go to a restaurant and only speak the language. Of course, I do not charge for those gatherings. Students love it.
This is the way I found to bring together my passion for languages, culture, art, cooking, transformation and good business.
Any shoutouts? Who else deserves credit in this story – who has played a meaningful role?
Seminars about development and training I did are the reason why I began my business.
Lorenda Phillips was my business coach for two and a half years. This is a person who has really taught me how to do business. I would not be who I am today without her.
Students: Gina enabled us to do dinners at her beautiful home in Hancock Park.
Jamey did the same in his home in Topanga.
Deborah also did the same in Culver City.
Our Common Thread is an organization that enables women to develop their business. I used to belong to this networking group for a few years and it helped me greatly before I became very busy with the business.
My friend Brian Braff has coached me to help me with the business. He is a mentor to me. I have known him since 2011.
I have used the SBDC for business coaching for years, They have helped me in marketing, websites, advertising.
Yelp helps me with posting my business online.
Pricing:
MOST POPULAR PROGRAMS: ONE 50min class per week (once, for anyone starting or rusty people) – 5 hr program = (6 weeks, 6 classes) PRIVATE INSTRUCTION FOR FRENCH OR SPANISH – ON SALE IN AUGUST for $427 (instead of $487) in-person
MOST POPULAR PROGRAMS; ONE 75min class per week (once, for anyone starting or rusty people) – 7.5 hr program = (6 weeks, 6 classes) – PRIVATE INSTRUCTION FOR FRENCH OR SPANISH – ON SALE IN AUGUST FOR $637 (instead of $687) – in person
MOST POPULAR PROGRAMS: TWO 50 min classes per week (twice, if you are a more serious student, more homework, more immersion) – 8.5 hr program = (5 weeks, 10 classes) – PRIVATE INSTRUCTION FOR FRENCH OR SPANISH – ON SALE IN AUGUST FOR $697 (instead of $737) – in person – $660 Skype
MOST POPULAR PROGRAMS: TWO 75 min classes per week (twice, if you are a more serious student, homework and immersion more intense) – 12.5 hr program = (5 weeks, 10 classes) – PRIVATE INSTRUCTION FOR FRENCH OR SPANISH – FOR SALE IN AUGUST $947 (instead of $1,087) in person – $907 Skype
MOST POPULAR PROGRAMS: SEMI-PRIVATE (2 people) – ONE 90 min class per week (once, for anyone starting or rusty people) 12hr program = $690 per person (8 weeks, 90 min classes) in-person
MOST POPULAR PROGRAMS: SEMI-PRIVATE (2 people) – TWO 60 min class per week (twice, for anyone starting or rusty people) – 16 hr = $960 per person (8 weeks, 60 min classes) – in person
Contact Info:
Getting in touch: VoyageLA is built on recommendations from the community; it's how we uncover hidden gems, so if you know someone who deserves recognition please let us know here.