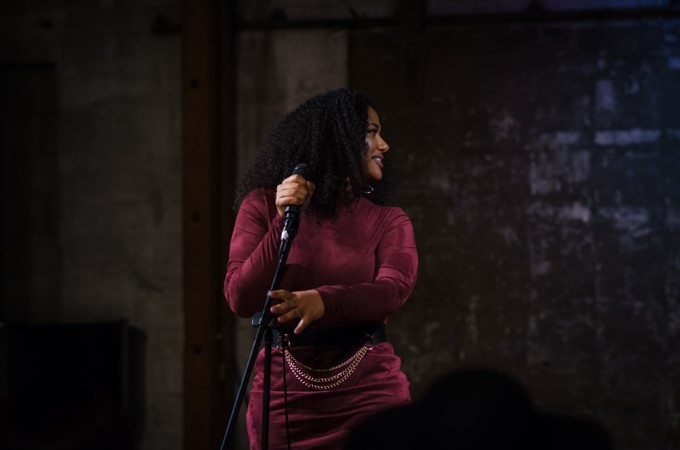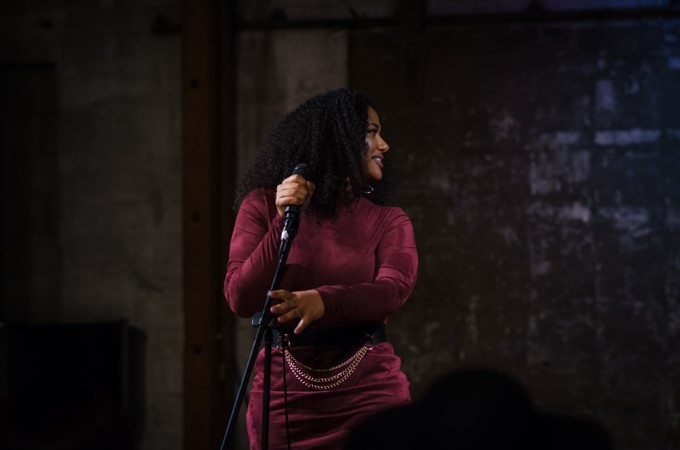 Today we'd like to introduce you to Angelena Aguilera.
So, before we jump into specific questions about the business, why don't you give us some details about you and your story.
I am a 26-year-old Afro-Latina woman in the process of self-discovery, understanding my own intersectionalities, and where I belong in this world. As a young girl, I struggled with the many darts life throws at you. I am a survivor of sexual and emotional abuse, both in my child and adult years. I have battled with depression and body dysmorphia for as long as I can remember, and I have looked suicide in the face more times than I would like to count. However, above all else, I am a survivor of myself. Dealing with those things when you are very young and being forced to make sense of those intricacies as a child, is difficult.
Therapy was not as widely accepted or acknowledge in our communities back then, and there are few places for us to turn. My mental health was dwindling quickly, and I ended up shutting down at a young age verbally and chose to express myself and what I was feeling through my writing instead. Ironically, poetry was never introduced to me, I found her on my own. I remember being fascinated by hearing Maya Angelou speak for the first time during an interview. She talked about her struggles being a woman, being black, being a survivor, and how her writing is where she felt the most free and responsible.
I followed her career and work ever since. With her, I stumbled into Def Poetry Jam, a program that came on late at night on HBO and I never missed an episode. This was poetry differently. There was no room to be timid and reserved. Here I was, a ten-year-old listening to these twenty-thirty-year-olds relive and dissect their own stories unapologetically and without a filter. I would later learn that poetry and spoken word are sisters. So when people ask me when I started to write, I always laugh. The question should be framed, "When did you start to speak for yourself?"
With writing, poetry came the need to share. I was no stranger to a stage or reading things others have written for me. But by the age of twelve or so, I decided to use the stage to speak the words I wrote instead. It's cliche to say the rest is history, but there is also so much truth in that statement. I was so enamored with poetry that I published my first novel titled, "Two Faces of Poetry: A Look Inside" back when I was merely sixteen. It was a book compiled of poems from the age of ten to fourteen, not my best work (lol) but of course a crucial step in my journey. From then till now I have been performing and traveling for well over a decade.
I have headlined many events such as FlyPoet; located in Inglewood California, EPIC; located in Echo Park, and even the California African American Museum for a "Radical Self Care Now" series. I recently teamed up with organizations like StepUp, SoFar Sounds, BESE's "State of Mind" series; a media platform created by Zoe Saldana, performed with Da Poetry Lounge's Slam team in 2018 for the National Poetry Slam and went on to place fourth in the world. I curated events such as The Underground and Unity's Poetry Night, and continue to actively work and create.
Currently, I am touring around the US performing and collaborating with other artists. I can be seen occasionally at Da Poetry Lounge on Tuesday nights located on Fairfax Ave. I am also knee deep in the process of writing and finishing my first adult book of poetry; which will be completed by the year 2020.
Has it been a smooth road?
It hasn't always been easy. As I have mentioned, I am a survivor of many things. At a young age, I was sexually abused, and that became a defining moment in my life. It became the nucleus to so many other issues that were already present. Being a biracial woman in this world and growing up without my Spanish father became increasingly harder to understand and forgive. Much of my career speaks about this journey of bringing together two communities who historically have had tension. The year of the Afro-Latina is coming, and my focus is to love every part of my culture and heritage on both sides.
In addition to that, I have identified as queer for some time, and as someone who also attends church and has a strong relationship with God, it has been one hell of a journey (no pun intended). Accepting and loving all of this identity, lead me to struggle with depression and thoughts of suicide for years. Adding in toxic and abusive relationships into this journey of self-love had left me numb. Many times I have thought this world would be better without me and have tried to take my own life. Through grace, prayer, and a whole lot of strength, I found an amazing therapist who has given me the coping tools to understand some of the traumas and experiences I have endured and to press forward.
The struggles I have in my personal life absolutely boiled over into my artistic life. When you do not know who you are or do not love who you are, you will try so hard to be like everyone else. I found myself writing material to the demand, not the craft. There was a time that I was performing new and common themed material every week because I felt it was the only thing I could do to remain "relevant" or "seen." I was trying to prove myself to so many. In the day of social media and followers, we equate that to success and ability.
This is a hard mentality to work out of. It's tough to ignore the crowd and believe you are just as important, talented, and good as anyone else no matter the influence. I've even valued the advice of others about my own career over my own desires and wants. The authenticity of who you are becomes jeopardized by the need to "fit in." The process of finding yourself will always find its way into your art and work. The goal is to be patient with yourself, acknowledge the things that need work, and give yourself permission to tell those stories of triumph and failure.
We'd love to hear more about your business.
As any artist in Los Angeles knows, being an artist seldom pays the bills because rent in LA is so damn high. I was pressured; for lack of a better word, to have something that could sustain the passion I had to be a writer, poet, and performer. Many are familiar with this conversation, especially as a POC. Our parents and elders often want a better life for us and the only way they conceptualize that life is through the value of money, not the purpose.
Although money may not be as self-fulfilling, it still is very important to operate and function in society. By twenty I was enrolled in college, and by twenty-six I have managed to obtain a Bachelor's degree in Psychology, a Master's in Education, a Master's in Administration and Leadership, and now the CEO and face of The Poetic Moment Entertainment LLC. The Poetic Moment Entertainment is a spoken word company dedicated to offering poetry experiences that detail a variety of life experiences. Through this platform are video opportunities, inspirational podcasts, upcoming performance dates, partnerships, and booking options.
The one thing we are not told is that you are allowed to have more than one passion lit from two different fires. It took me a while to understand and accept that. By loving one thing, that does not mean I am neglecting another. What makes PoeticMoment and The PoeticMoment Entertainment different is I combine my own trauma and experiences with my love for children and provide spaces that are safe for them to uncover and survive their own circumstances.
I decided at 23 to become a teacher and have been working as a full-time educator and professor at the college and K-12 level for the last four years, in addition to my spoken word and poetry career. The beautiful thing about both worlds is their ability to make use of one another. I have used my presence as an educator and poet to bring together young and old communities in creative ways. Interestingly enough, I even worked with StreetCreative to produce poetic content that talks about artistic rights, piracy, and the importance of providing credit for young creatives in college atmospheres.
I have partnered up with various companies to promote not only self-expression with our youth, but to provide materials, supplies, and resources to communities that are underprivileged or overlooked. I am proud to work as The Director of Community Outreach over at ARAMA Real Estate Services. In this position, I take funds the company generates and locate classrooms, schools, or families in need and donate resources to assist in their educational or artistic journey.
Partnering up with Step Up's "I Dream…" Conference was definitely a highlight of my career. This conference was sponsored by Step Up: Inspiring Women to Inspire Young Girls and I was given the opportunity to mentor young women, discuss ways to break into this creative world and offer words of advice and encouragement.
Is our city a good place to do what you do?
Every city is good for the spoken word and poetry business because every city has poets. Poetry and spoken word is an art-form that is alive and well, yet oftentimes made the butt of every joke and popularized to fit false narratives that it is dying.
No matter if you're close to Downtown LA or way in North Hollywood, there are spaces for poetry and your voice. I am so grateful for these spaces; that are also "gems," meaning they haven't been gentrified or the monetized industry hasn't gutted the heart of who and what we are.
For someone interested in becoming a spoken word artist or a traveling poet I would say the main thing to keep in mind is patience and the willingness to try something new. It takes time to find and attend various open mic settings. It also takes a lot of self-reflection in terms of your own personal style.
The most beautiful part of poetry is that there is no right or wrong way to do it. Some scenes may your style while others may not. And that is okay. Our job as artists is to "experience" as much as possible so that we can find and remain true to our voice. As a business, I know my worth, but above all, I know the importance of sharing my story.
Lastly, don't be afraid to ask for help or to learn. I mentor young people all around with their poetry journey, self-love journey, and have been involved in facilitating amazing ArtShare workshops provided by some of the best poetry names in the industry. I myself am still learning and getting advice from mentors and editors.
For those of us who have found some type of success, I can speak firsthand that we want to help others be the best versions of themselves. Find a mentor. Find someone you respect and see if you can get their ear for a minute. You'd be surprised the support and help that is out there for poetry, all you have to do is ask.
Contact Info:

Image Credit:
Photographer: Brandon William Banks Photography
Hair & Makeup: Michelle Threatt
Getting in touch: VoyageLA is built on recommendations from the community; it's how we uncover hidden gems, so if you know someone who deserves recognition please let us know here.