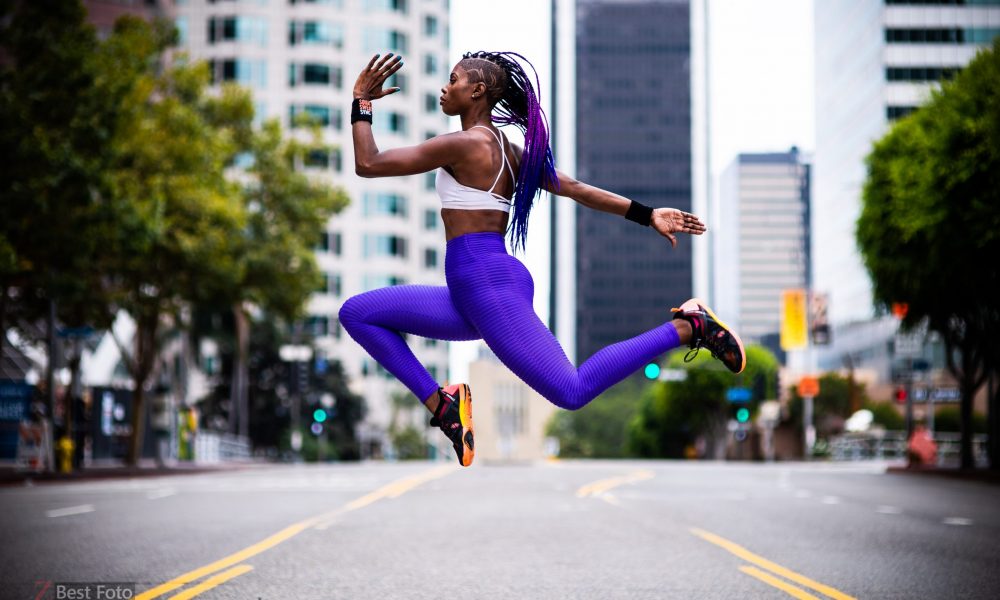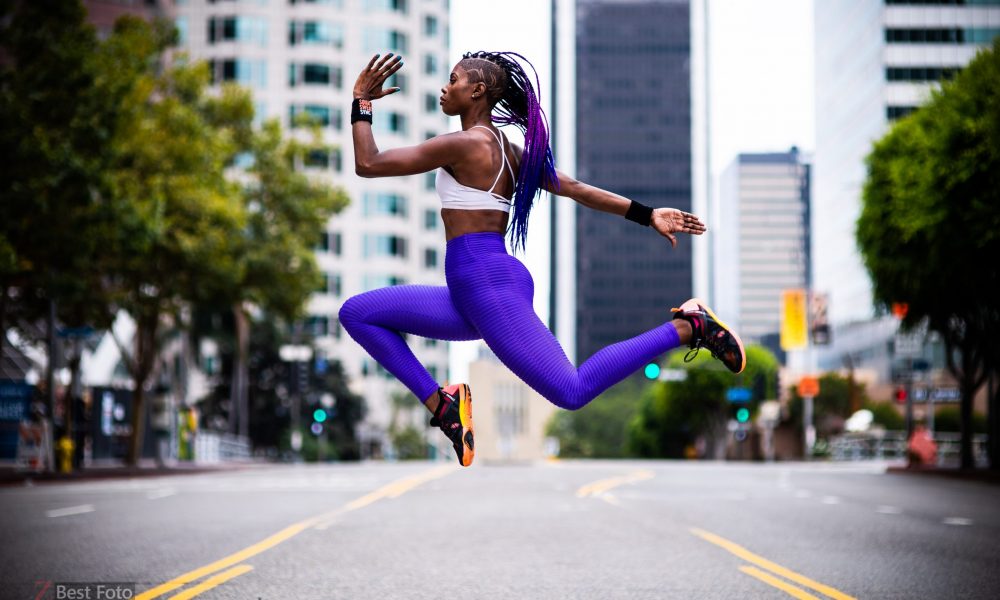 Today we'd like to introduce you to Angela Brumfield.
Thanks for sharing your story with us Angela. So, let's start at the beginning and we can move on from there.
My story is one that has so many twists and turns you would think that you were at Magic Mountain so strap in and get ready for the ride! As someone that had always been considered "skinny" for most of my life, the first loop de loop came when I had my first child in 2004. The doctors told me that I was underweight for my pregnancy, so of course all I heard was, "Eat Girl Eat!!!!" And you better believe that is exactly what I did! I went from 135 pre-pregnancy to 230 post-pregnancy, and when I say post it was two years post, so it was no longer considered "baby weight"!
At that time in my life, was extremely self-conscious and hated even looking in the mirror at anything other than my face. I never wanted to leave the house or go shopping because let's be honest….. I was depressing! It eventually began to cause strain on my marriage because my self-confidence/self-love was basically non-existent. It wasn't until I was faced with serious health issues, physical limitations (at 26), and possibly divorce that I decided to stop running from myself and face the facts….. I HAD to do Better!! If not for myself, then definitely for my family!!!
After a visit home in 2006 to see my family in Florida, I also realized that not only did my Mom almost not recognize me… I didn't recognize myself!! I made a decision that day that I would give myself a year to get back to some resemblance of the woman that I used to know. When I got back home from that visit, I hired a personal trainer when I got my gym membership. Mainly because even though I had always been pretty active with sports in my younger years, I had no idea how actually to use a real gym. All the heavy equipment and sweaty, beautiful people made me nervous and uncomfortable. Now, since we were still in our early 20s with a new baby, we definitely couldn't afford anything huge, but we scraped up $400 for the membership and sessions. This got me unlimited access to the gym and five private sessions with a trainer. I figured that the least I could do is learn how to work the equipment, so I didn't hurt myself. But little did I know, I would learn that and so much more!!!
After my five sessions were over, very quickly, I might add, I was feeling more confident about what I was doing and had even lost a few inches. This motivated me not only to keep going with my fitness journey but also sparked interest in becoming a trainer myself. My background was in Sports and Fitness and my recently acquired B.S. Degree was in Physical Education so I felt like I was on the right path.
My trainer was super educated and extremely fit…… I mean EXTREMELY Fit!!!!!! She did a great job of teaching me how to exercise correctly and ensured that I understood why I was doing each exercise. I loved this because education is really important to me. She taught me about nutrition and how to eat for my goals realistically. The only negative experience that I had with her, also looking back now, I realize it was a big deal, was that I just didn't feel like she could relate to me and my journey. She didn't have any kids and had never been overweight probably in life, so our conversations sometimes felt judged or like she thought I was just making excuses to get out of something. Which, honestly, I never did. Okay….. Maybe once!! For example, when I would tell her that I couldn't do something, like physically do something, she wouldn't believe me and told me just to try harder. And I totally get it, some people need that kind of motivation. But if you are literally trying the hardest that you can and someone tells you that, it's kind of degrading. At least to me anyway.
So after that experience, I did not continue with the sessions. Honestly, we were still broke from the first package and that only lasted three weeks. But mainly, I didn't have enough value in it to struggle to find the money. I did, however, have a newfound interest in what being a Personal Trainer meant and job duties. I wanted to be the type of trainer that taught my clients how to be the best versions of themselves inside the gym while also making them feel good about themselves outside the gym. I wanted to be an inspiration, not a statistic! Far too often in the African American Community, there seems to be a stigma around being "Curvy". Somehow it is taboo to exercise and stay fit after having children and we almost seemed expected to eat badly and gain weight year after year.
I refused to fall into that stigma, so after being hired as a trainer at the very same gym, I started my journey, I got to work. Keep in mind, this all happened pretty quickly, so I was still over 200 lbs (216 to be exact). But instead of seeing that as a negative, I saw it as an opportunity. Not only an opportunity to tell my clients that it was possible but also to SHOW them in real life!! Over that next year, I worked my butt off (literally) and was able to take that next trip home at 165 lbs. I was not where I wanted to be yet, but I was definitely nowhere near where I used to be!! And that made me feel AMAZING!! My confidence began to come back and I actually started living my life instead of just floating wherever the wind blew me. I quickly fell in love with my job and being the education junkie that I am, I went out and got 3 National Academy of Sports Medicine (NASM) certifications on top of my college degree. After rocking that journey for two more years and losing another 25 lbs, I was in the best shape of my life! Then……….. Pregnancy number two!!!!!! While it was totally unexpected, it was definitely not unwanted, so I took a deep breath and braced myself for the tsunami that is childbearing.
But oddly enough, something amazing happened. I didn't gain a ton of weight this time!! I had learned a healthy lifestyle change, so the things that I craved and activity levels were completely different and thus my results were different as well. And I did it all without starving myself or neglecting my wants and needs. I was able to maintain a healthier weight during my pregnancy and take any unwanted weight off pretty quickly after having my daughter. I guess I was too quickly because of just 9 1/2 months after giving birth to the second one….. I was pregnant with the third!!!! But again, it was nothing to be worried about because I knew that I had changed my life for the better. This is how I learned that in order to move forward with our lives and goals, we must first forgive ourselves for past mistakes.
For almost two years, I dwelled in how disappointed I was with myself for letting things get "that bad" and/or letting myself go as some call it. But instead of doing anything to fix it, I just shut down and stopped living because I was honestly embarrassed about my appearance and how others saw me. It wasn't until I accepted that where I was in life was not where I had to remain that I was able to push past my excuses and get back to the life that I deserved — one of health and happiness.
We're always bombarded by how great it is to pursue your passion, etc – but we've spoken with enough people to know that it's not always easy. Overall, would you say things have been easy for you?
My path has been bumpier than a teenage boy's face! LOL When I first started on my journey, I gained about 15 lbs. and it stayed there for almost three months!! I was so devastated that I almost quit exercising completely. I thought, why to do all this hard work only to gain more weight and hate myself more?? But luckily, I had my husband and my trainer to talk me off the ledge and teach me to trust the process. I sometimes wonder how much different my life would be if I had given up because everything didn't go perfectly the first time around. However, this is also how I stay motivated to keep pushing forward, so I guess things went the way they were supposed to!
We'd love to hear more about the business.
After tons of soul searching and research in general, I learned that absolution literally means forgiveness. So I thought it suited the name of my brand and spoke volumes about what I stand for as a company. Also, as a side note, it stands for the Angela Brumfield (AB) Solution to fitness because well…. There's only one of me!!! Now three babies and almost 15 years after my journey started, the present day, I have about six certifications in total (not including my degrees) and have managed to keep the weight off on my own terms. I believe that regular exercise and balanced nutrition through flexible dieting can be the secret to success for anyone willing to work for it! I ABsolutely Love helping find their path as I did in an environment that also teaches self love and respect! I train clients privately both in person and online through my ABsolution Fitness App. Still, I also teach group fitness and small group HIIT(High Intensity Interval Training) classes as well. I specialize in weight loss transformations, strength building, and mindset motivation with all of my programs. I know that no two journeys are a like, so my philosophy is, why would the training programs be?? In my business, I work with my clientele to teach them that they are amazing no matter what their pants size may be and that If you want to change something about your body, do it out of love not hate. If we don't change the way you feel about ourselves on the inside, the appearance on the outside will never be enough.
What were you like growing up?
Believe it or not, I used to be a very shy, quiet, skeptical, and reserved person!! I think it started from a young age (8) when my dad left the family and resurfaced again when I gained 90 pounds after having my first child. I was very active growing up but was also pretty nerdy. I was Band President (2 years in a row) and President of the Latin Club if that paints a better picture for you! I was also the first person in my immediate family to attend and graduate from a 4-year university, so there was always that stress of letting everyone down lingering overhead. But I managed to hold it together to the best of my ability and get it done in spite of my fear of failure.
Pricing:
Online 30 Day Challenges – $30 ($1/Day)
Jumpstart Training Programs starting at $99 (Online and Private)
Group Fitness Classes starting at $15 (free for Members/Clients)
Contact Info:
Website: www.absolutionfitness365.com
Phone: 3102205092
Email: absolutionfitness365@gmail.com
Instagram: fitchick_365
Facebook: ABsolutionFitness365
Image Credit:
Z Best Foto
Suggest a story:VoyageLA is built on recommendations from the community; it's how we uncover hidden gems, so if you or someone you know deserves recognition please let us know here.