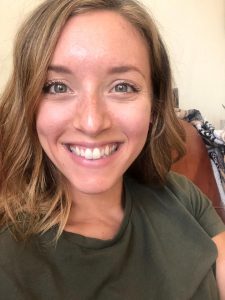 Today we'd like to introduce you to Angela Armijo.
Thanks for sharing your story with us Angela. So, let's start at the beginning and we can move on from there.
I was born and raised in a small Midwestern town just outside of Chicago. I was inspired to get into helping professions from my Dad. He built his very successful business without a college degree and worked extremely long hours to provide for our family. My father was a very generous person – whenever someone (organization, person) needed help, it was never a question of if he could help, but "how much" he could help.
My immediate and extended family also lived a life of service and that was always woven into our daily activities. For example, over holiday breaks, we volunteered at food pantries, hosted families getting medical treatments in the U.S., etc. As a child, I really absorbed that mentality and it became a part of who I intended to be. I studied social work in college, led retreats, and explored the helping professions through experiences in Chicago. I was moved to a greater purpose and really enjoyed feeling fulfilled by my work for others. I moved out west to Arizona to get my graduate degree – and got my first job working just outside of LA. It took a while, but Los Angeles' culture and diversity very much grew on me. Much of the work I currently do has happened because I continued to do things that called to me, and like others, fell into my lap. I started teaching health education in the Mid-City area of Los Angeles, and that is where I really fell in love with what this city is all about. I worked all over Central LA and was fortunate to meet so many families and community members. I loved working in education so much that I decided to pursue my teaching credential. I now teach full-time in Highland Park. I teach Special Education – inspired again by my family – specifically, my sister Rebecca, who also teaches Special Education back in Illinois. Teaching Special Education requires that we take what we know to work with students and families and take it about 100 steps farther. I live for connecting my students to topics that they love and working with families to build that love for learning again. It is a task that requires chipping away day-by-day, but that is the work I love most.
During this time, I also adopted a pitbull from the South LA Animal Shelter. As with most, my world completely turned upside down when adding a member to my family. Bernie needed significant behavior modification – and as I usually do, I did not just do that halfway, I networked and worked with some of the best trainers around to learn from them to best serve him. Through this, I learned just how significant the challenges are with pitbull-type dogs in Los Angeles, including mistreatment, homelessness, stereotypes, and the like, and knew I had to jump in with two feet to help. I was inspired by no dog ever needing the support and modification that Bernie needed and to promote animal rescue and responsible pet ownership. Through this effort, I was led to Angel City Pitbulls, where I have volunteered for the past several years. I would stop over my lunch breaks to walk dogs, spent my weekends volunteering at our facility, and slowly convincing my partner to bring dogs home to foster. I was ecstatic to be given a bigger role as a Foster Coordinator, where now I help other families provide a temporary home to foster dogs on their way to their forever home. Being able to educate others on how to combat the animal crisis in Los Angeles is something I am incredibly passionate about.
So while in grad school (again), teaching and fostering pitbulls, I also coach at Crossfit Echo Park on the weekends. This community is really my lifeline and the way I "fill my own cup." It absolutely brings me so much joy – along with a healthy lifestyle. My favorite members to coach are those who are brand new to CrossFit or who have never exercised in their life – the slow approach we take to building members' fitness and confidence up is a privilege to witness. To bring this full circle, my Dad was diagnosed with early-onset Alzheimer's disease right as I moved to California. Over the past seven years, I have slowly watched him leave this world pre-determined by a disease with its own roadmap. Having absolutely no control over your parent and their destiny has truly changed the way I see the world and every moment we are given. It has inspired me to be – and live out – the mission my Dad inspired me to do so many years ago.
Has it been a smooth road?
There have been many challenges along the way…Being in a helping profession comes with a lot of self-sacrifice of your own time and energy. It can also be incredible draining and disheartening to see and feel the pain of the communities you serve. It is also what helps me get up in the morning to keep at it, one step at a time.
I was also the first generation in my family to see a college degree and advanced degrees – having to figure that out on my own has been a lot of trial and error and some "should have and would haves."
We'd love to hear more about your work and what you are currently focused on. What else should we know?
In all of the areas of my work, I'm most proud of how each of the entities I'm involved in – my school, Angel City Pits, and Crossfit Echo park, makes their priority the individuals we serve. We do so in a way that does not judge where people start, we simply focus on providing whatever they need and moving forward.
How do you think the industry will change over the next decade?
At least in Los Angeles, I see animal rescue really growing. With the power of social media (and quarantine!) more and more individuals are willing to open their homes and learn more animal homelessness. We are also so fortunate to have a lot of great trainers located right here in LA, so there's a wonderful network.
For CrossFit, I am hopeful that current events will shift the industry to be more inclusive. CrossFit, very publicly, was sold because of racist remarks by its previous owner. Our community held headquarters responsible for moving in an equitable direction, and that was done (new ownership, etc.) in a very short amount of time. I'm looking forward to being a leader in the fitness industry to dismantle systemic racism and create equity.
Contact Info:
Phone: 6304182020
Instagram: @angelaarmyjoe, @bernierobinson_la
Suggest a story: VoyageLA is built on recommendations from the community; it's how we uncover hidden gems, so if you or someone you know deserves recognition please let us know here.