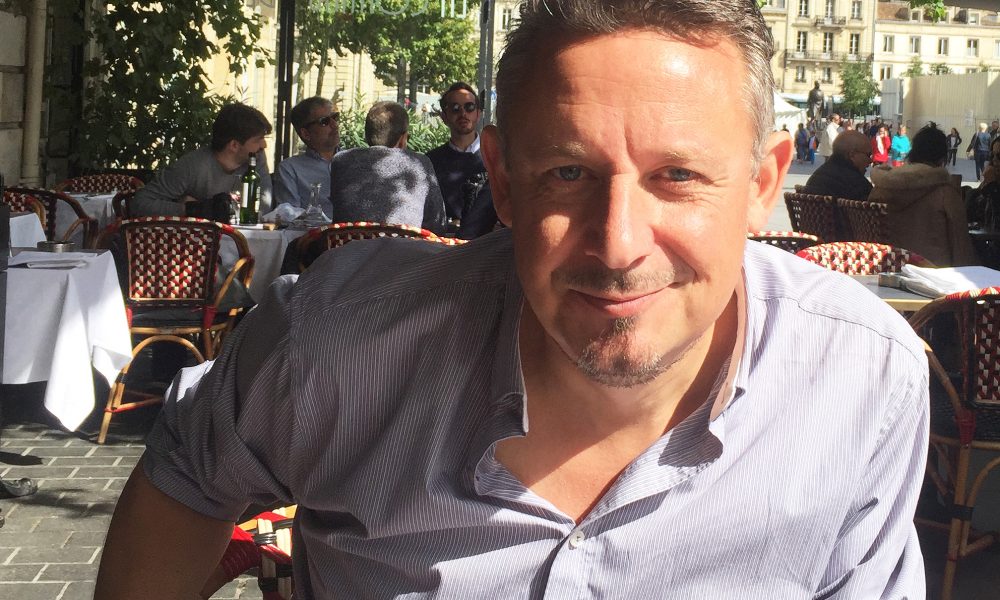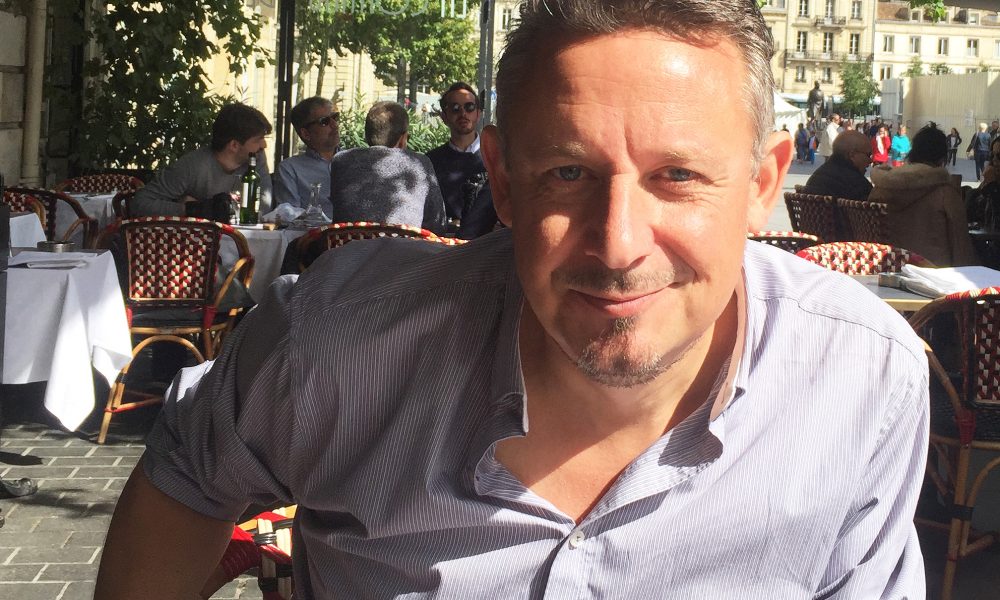 Today we'd like to introduce you to Andrew McCluskey.
Thanks for sharing your story with us Andrew. So, let's start at the beginning and we can move on from there.
The first visual memory I have is that of the white upright piano in Singapore, Hell and the dark forces lived at the bottom, Heaven and the Angels at the top. They would play battles through my fingers and I was hooked.
Although I've always played, I haven't always been a musician. Most of my twenties were spent working with people, buying and selling and learning how the world works. It was in my thirties that I came to America and focused on music.
I was the keyboard player in a popular LA rock band, then took a songwriting gig on an indie Country project which morphed into an MD role – all the while developing my own music project http://music2work2.com. In-between music gigs I ran a national non-profit, implementing one of the first online communities and learning how to work with volunteer groups – then running my own web development business before settling into business consulting which I still do to pay most of the bills.
Throughout all of this, the drive has been to somehow work with music to make a difference in the world. Music is at the core of my being – my identity – it is something that practically everyone on the planet feels good about. If at the end of the day I can look back and say – yes – because of what I did with my time there is more music in the world – I'd be pretty stoked with that.
Has it been a smooth road?
Hah! Oh sure – I woke up a few weeks ago – went out and bought musicto.com – threw a quick website together and then everybody flocked to the site and bam – we have loads of curators and we're spinning 12,000 page views a month. This entrepreneur shit is easy – I don't know why so many founders whine so much!
Aside from that lovely fantasy – I've been chasing this dream since 1999 – I've been through one Indie rock band, one Indie country gig, 10 years of developing the idea of music2work2 as an artist before – by chance – finding the domain musicto.com suddenly available to buy in February 2016.
It took over a year and tens of thousands of dollars working through different iterations of the plan – finding the thing that was going to work and resonate with people before the idea starting to take hold.
There's never enough money, there's never enough time, my performance and mental state is inextricably tied to the business and in down times it's tough – but – I suspect that's true of anyone who is attempting to build something.
So let's switch gears a bit and go into the Musicto.com story. Tell us more about the business.
Musicto is a platform that connects the world through music.
People love music – it's just one of those things – you don't need it to live and yet it is omnipresent in all societies.
What we do is identify those people who a) really love music a lot (no – like, seriously, a lot!) and who b) are motivated to share that music with the world – and we give them the tools and community to help them grow an audience. We then help them monetize that audience through Advertising and single-track marketing and distribution deals.
We're known for our funky playlist names and design – "music to drink like a pirate" – "music to Jay-Z and Dali lovers" – "Music to Sizzle Bacon & Flip Pancakes" – our playlists are driven by our curator's personalities not by genre – we are giving people context behind songs – we're giving people a reason to listen to this track instead of that one and we're empowering our curators to generate revenues through their love and devotion to music.
Watching the community grow is amazing – particularly when you look at the diversity – gender, race, nationality – all of those things fade away and are replaced by a deep desire to spread good music to the world – this is pretty cool!
What sets us apart is that we're human driven first – nowadays most startups seem to spend their time and dough developing their technology, their systems and then they go and look to bring the humans in – we are very much the other way around. We are looking to develop the human behaviors first – to identify that yes – this is something that people want to do – we will look at technology second – we are very much a people driven business – we're optimists and we love people.
How do you think the industry will change over the next decade?
The music industry has been in turmoil for the last 17 years – the arrival of affordable home recording software combined with the cost of distribution falling to zero (see Napster) shattered the traditional retail model and it's been a shit show ever since. However – things are changing – with the development of the smartphone, better access to broadband and the slow but inevitable rise of streaming, things are about to change again.
There is a huge opportunity in music – as more people choose to pay for streaming subscriptions and international markets open up it creates brand new models for artists as well as creating new roles for people – such as curators. In a world where there is more music than ever before, knowing how to find the good stuff is going to be essential.
We think the music discovery function – traditionally "owned" by the labels – is ripe for change. We think the broadcast function – traditionally "owned" by radio (cough, cough – the labels) is also ripe for change.
We believe that current technology and maturity of social platforms will allow tens of thousands of people to create their own audiences and subsequent music discovery processes – we work to enable this transformation.
Contact Info:
Getting in touch: VoyageLA is built on recommendations from the community; it's how we uncover hidden gems, so if you know someone who deserves recognition please let us know here.