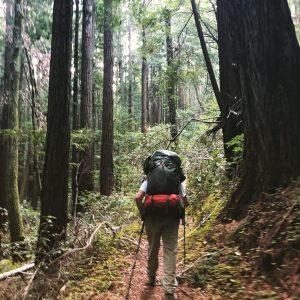 Today we'd like to introduce you to Andrew Gutierrez.
Andrew, please share your story with us. How did you get to where you are today?
I grew up in the Silicon Valley near San Francisco. When I think about my home life as a kid, I think it was kind of a strange environment. My father was a DJ for a Mexican radio station and had a news/community affairs television program on KTVU in Oakland. My mother sang with some of her sisters in a Latin gospel group. This was definitely not your typical upbringing.
So at a young age, I was very comfortable on a sound stage and a recording studio. While most of my friends could watch Saturday morning cartoons, my father would have to watch his program and inevitably I would too. I was even in a commercial by the time I was eight years old. It was for a fast food restaurant that no longer exists called Taco Charly. When I turned 12, I knew I wanted to be in film. I purchased a Super 8 film camera and began making 3-minute films. I was bitten by the bug and that was it for me, I knew what I wanted to do for the rest of my life.
Some of my earliest opportunities were my most exciting. While I was at UC Santa Barbara, my roommate told me of a film shoot he couldn't work on and asked if I wanted to take his place. I asked who it was for and he said the production company couldn't tell him but it was for someone famous in the Santa Barbara area. It ended up being an interview Oprah Winfrey did with Michael Jackson and I got to work on the Neverland Valley Ranch for five days. Once I graduated, I began working with Luis Valdez' theater company, El Teatro Campesino. Luis Valdez directed La Bamba and Zoot Suit. A couple of years later, Luis called me and asked if I wanted to work on a feature film shooting in Texas. I said yes and found out it was Selena The Movie with Jennifer Lopez and Edward James Olmos. By the film's end, I had made friends with Eddie and he said if I moved to Southern California, he would put me to work, so I did.
From there, I worked my way up from being a PA to a video editor, then a production manager to a segment producer, ultimately becoming a director.
My parents taught me something that has helped me stay in this business for 27 years. My father emigrated from Mexico which was a very dangerous and scary journey. My mother picked fruit in the fields of Santa Clara and San Jose up till she was in high school. From that background, they taught my brothers and I to work hard and to stay humble. No one gives you anything, you have to earn it. I try to live that way even today and it has worked out pretty well for 27 years.
Has it been a smooth road?
Production life and filmmaking is extremely difficult. Every project is unique with its own individual obstacles and that is why pre-production is so important. It's the time you try to anticipate every possible problem. Inevitably there is always a few you never saw coming. Of course that's in general but specifically to my story, it's definitely NOT been a smooth road.
I think the major obstacle I experienced when younger was I never really had a mentor to show me the ropes or guide me in directing. That opportunity just wasn't available to me at that time in Santa Clara. So much of what I learned, both good and bad came from watching other filmmakers and watching movies. While working on one production, I was able to see the good and bad at the exact same time. When I first arrived on set, I was working under a production manager/producer and he felt it was his right to make his assistants feel small and stupid. Every word that came out of his mouth was filled with disdain. Later on in the shoot, I was able to work under a great director who knew how to speak to people without demeaning them. As I watched him work, I knew this is how I wanted to treat people if I ever got the opportunity to be in his position.
That is one of many stories I could tell with the same conclusion. The dichotomy between different styles of leadership has always been the best teacher. If I had someone there guiding and directing my choices, I may not have learned what I did on my own. By learning the hard way one thing is true, you learn very quickly if this business is for you. Either you become stronger or you leave for other opportunities elsewhere. In any event, It created a fire in my belly that pushed me to work hard.
Nevertheless, now I try to help other young filmmakers who need some guidance or direction. I don't want to rescue them from hardship because I see how it has benefited me, but I do try to help them find their niche whenever possible. I also try to give them insight on better ways to achieve their vision.
We'd love to hear more about your work and what you are currently focused on. What else should we know?
Currently I am coming out with a short film called Paz, which is a period piece about my mother's experience growing up in a physically abusive household. Working on something like that is not easy and it was very difficult to hear some of the stories my mother went through but when you see how far she and our family has come, it is actually very powerful.
We shot the entire film in San Pedro because it is almost a perfect match for South San Francisco where the actual events took place. I had a great cinematographer, Kelsey Zhu, who took my ideas and made them look beautiful along with my Production Designer, Amelia Blackburn. The film would not have been possible without our producer, Alex Iseri. Our Editor, Ruizi Yang and Sound Designer Andree Lin gave our film life. The music came from a trio, not just one individual: Alexis Kwaben, Catherine Nguyen and Miranda Su. They are a very talented trio that made important moments in the film really find it's tone.
In addition, I am developing a Sci-Fi series for a streaming platform that could be really fun. I shot a proof of concept (POC) a couple of years ago and posted it on my Youtube Channel called STATIC. Everyone who saw it wanted another episode, so I thought if it is grabbing people maybe I should take it to the next level. That's what I am doing right now.
Most filmmakers are never developing one thing there are usually several projects in development and I am no different. I am also working on a Feature screenplay that is related to the ocean environment, plastics in the ocean and illegal fishing. Coming from a surfing background I want this story to encourage everyone to protect the gift of the ocean.
How do you think the industry will change over the next decade?
It's all about streaming programming as far as I am concerned. And I think there will be a huge vacuum of content created by COVID. Streamers will need shows because they had to use so much of their programming during the quarantine. A lot of production will be needed once programming gets back online and we can all go back to work.
Contact Info:
Website: www.andrewgdirector.com
Email: andrewg@andrewgdirector.com
Instagram: andrewgz67
Facebook: Andrew John Gutierrez

Image Credit:
Alex Iseri, Kaila Beltran, Eric Hann
Suggest a story: VoyageLA is built on recommendations from the community; it's how we uncover hidden gems, so if you or someone you know deserves recognition please let us know here.