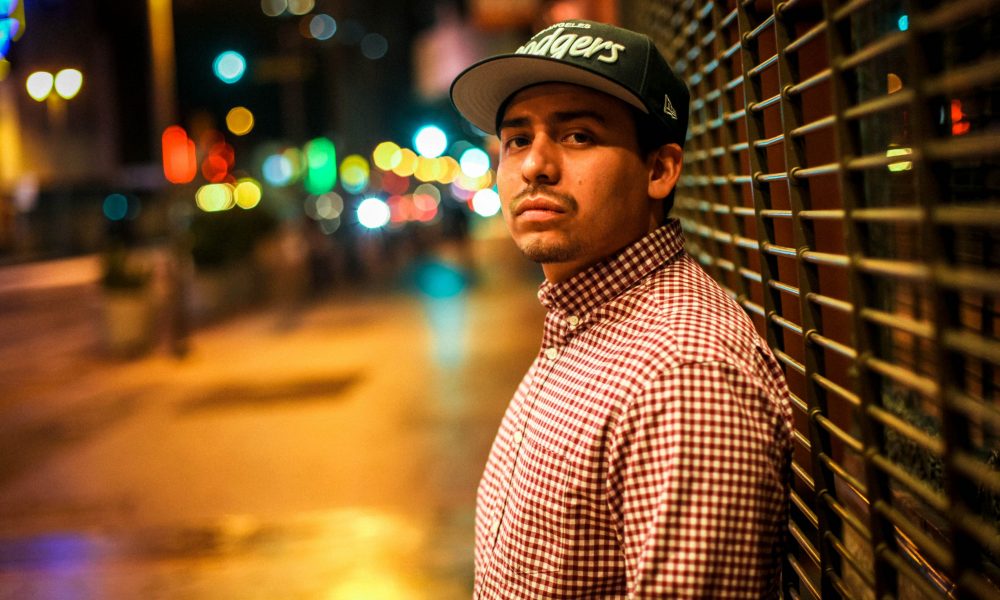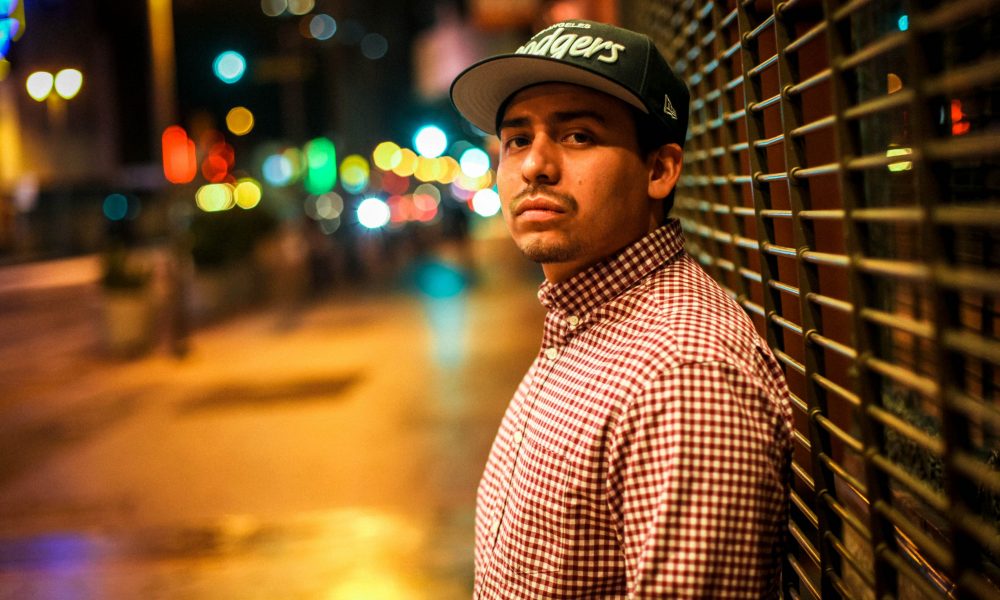 Today we'd like to introduce you to Andrew (Don't Sleep!) Cruz.
So, before we jump into specific questions about the business, why don't you give us some details about you and your story.
My story starts in Southern California, in the North Eastern part of the city, in a town called Highland Park. My parents met here at Benjamin Franklin High School. The same high school I would end up graduating from 18 years later. Oh, the irony ha-ha. Anybody who lives in this town has mixed emotions about it. It's a nice place to live on the surface, but deep down in its core it's a city filled with turmoil. I, like so many of my peers grew up in this turmoil. It was never a surprise to hear ambulances, gunshots, etc. on a regular basis. I see it now as an adult as a tribalism issue. One certain tribe on one side of town not getting along with the tribe on the other side of town. Over time the rivalries got passed down from generation to generation and both sides forgot what they were even fighting each other for in the first place. My father was actually part of one of these tribes. Even though the example he was setting for me wasn't the greatest I've always been an intelligent person, and I knew even when I was young that wasn't the path I wanted to take.
At the same time, neither was music. I was always the quiet kid that never said anything out loud. I'd keep all these thoughts locked in my head. I think once I found music I found a way to release those thoughts and express them in a way that was different than just saying how I was feeling out loud. Of course, I was always a fan of music. Who isn't? However, when I was younger I would've have never guessed I'd evolve into where I'm at now.
What really inspired me to first pick up the pen and start attempting to write bars(rhymes) was a movie I saw around 2005, 2006. A movie called Hustle and Flow that was based on an individual with very little to his name in a city of turmoil making something out of nothing. It was the first time I saw the actual process of music being made in the studio. It showed aspects that ranged from song writing, to beat production, even marketing strategy. I was so amazed because before that movie I was oblivious to the whole process. Literally the same night I saw that movie was the first time I started writing lyrics.
At first my lyrics started off as taking verses I liked and kind of switching them up and putting my own twist on them. Then that evolved into me making up my own lyrics from scratch. At first, I was only able to come up with one liners. I'd have pages and pages full of one line raps. The next phase after that I started putting those one liners together and started actually making full verses. Only problem with that was that the verses had no end. They would just go on forever and forever without any structure or format. Once I got to this stage I started trying to write choruses. I'll be completely honest with you all, most of the stuff I was writing back then was some hot garbage ha-ha. I feel like we all have to go through that stage though. The next stage is where things started to get juicy and I started making actual formatted songs. I'd go with the OG format which was 16 bar verse, then the hook x3. I remember having pages upon pages of just raw thought. Mostly nonsense with a few gems sprinkled in between.
It was around this time I started making beats as well as writing music. I remember thinking to myself I don't know any producers and I want to make music that's original not just cover songs, so through reverse engineering I started teaching myself how to produce. The song that I consider my first actual song is a song which is forgotten in time now called My Music. I produced it, wrote all the lyrics, recorded it, and mixed it. I feel like once I did that it opened up a new doorway in my head.
Fast forward years go by, and everyday as those years passed I sharpened my sword. Getting better and better as time progressed. In 2010 I dropped my first official mixtape titled "Highland Park Resident", under the alias Drew. This project was my first baby and held a special place in my heart. It was the first-time people around me heard what I was actually about. It contained 15 tracks. A mixture of famous Dilla beats, random beats I found online, and two beats I myself produced.
Fast-forward to the end of 2012 going into 2013 I dropped my 2nd project, which was titled "2nd Impressions". It was after this project that I knew I had something special, and not only I noticed, but people around me started to notice as well. Both of these projects could be found on my YouTube channel. Just look up dontsleeponyourself.
Fast-forward one more time and here we are in 2018 and I'm getting ready to release my official album. I see this as my first actual project. The hiatus in between my 2nd project and this one I saw as a necessary period of silence which allowed me to grow and mature as a person. Hence the name switch to Don't Sleep! Now my music is on a whole other level. I don't see it as just music. I see it as more of a lifestyle. A lifetime commitment which becomes into whatever you make it. This new album titled "Watch Me!" has all original production by a producer from South Gate, Los Angeles called Weapon Ex. This project contains the best music I've written up to date and I feel like it's going to be a staple not only in my own life, but in the Los Angeles, hip hop underground scene. I stay close to my roots at the same time I uproot the trees and steal all the fruit. The album is set to release early September.
We're always bombarded by how great it is to pursue your passion, etc – but we've spoken with enough people to know that it's not always easy. Overall, would you say things have been easy for you?
Honestly, I feel like life itself is one bumpy road with a lot of signs at certain places, as well as a lot of dark places with no signs or street lights. I feel like growing up in a big city you get discouraged a lot because of its sheer size and how small you are compared to it. The city contains so much stimuli and at times we let the stimuli overcome us. I've had periods where I was done with writing and making music. I wasn't feeling inspired anymore, and started having major feelings of self-doubt. Writers block is horrible hahaha, but now I know that sometimes that's a necessary part of the creative process. You have to take the ying with the yang.
Besides music stuff I've also had certain life situations that changed my thinking process on the way things work. I've had months where I felt like nothing really mattered. Not my appearance, my music, my health. We all go through these certain periods of time. It's up to us to let those moments in time swallow us whole, or climb out of that hole and start a new chapter.
So, as you know, we're impressed with East of the River – tell our readers more, for example what you're most proud of as a company and what sets you apart from others.
East of the River is an entertainment/production company which was founded by Miguel Miranda aka Viva Mescal. As well as being an entertainment/production company it is also a hip hop collective made up of around 11 members.
1. Viva Mescal
2. Mad Macks
3. Kiddo
4. Killa Teck
5. Zzay
6. Hollow Visions
7. Dj Drastik
8. Don't Sleep!
9. Vicious Vile
10. Mighty Muds
11. Lex
However these are just the core members. We have a huge network of other people and companies we're associated with such as IllKids Streetwear and Green Ave.
We specialize in song writing, recording, mixing, mastering, videography, photography, marketing, event planning, graphic design, web design, trendsetting, as well as hosting and throwing our own events. We are known for our work ethic and our teamwork. We move as a unit for maximum effect. We are also known for being some of the illest emcees/singers in the city and beyond. However I believe the main thing we are known for is the quality of content we put out. If content is king then we're on our way to reign supreme.
That quality control within the circle is what sets us apart from others. Everybody is constantly working, and we're not afraid to let each other know when something could use improvements. When you're around people who strive and push as hard as you do and you're on the same frequency beautiful things begin to happen. East of the River has performed at countless venues, big and small. We've have opened up for artist such as Murs at The Roxy Theatre. Boyle Heights very own Felipe Esparza at The Novo in downtown LA, and WAR at a festival in Los Angeles named Nights on Broadway. Everyday that passes the network grows larger and expands into new horizons.
So, what's next? Any big plans?
In the future I'm looking forward to looking back on days of struggle and them being so far away that they're nearly non-existent. I plan on making some of the illest hip hop music that hip hop heads have ever heard. I plan on breaking through boundaries and running through open doors of opportunity. I plan on working with artist that I used to listen and be inspired by, and in turn inspire the whole next generation of artist/music lovers. I plan on living my life to the fullest and never taking anything for granted. Who knows what the futures holds. I could only set myself down a path I believe is proper, and set myself up for success. The rest is up to the universe.
Contact Info:

Image Credit:
Mighty Muds
Getting in touch: VoyageLA is built on recommendations from the community; it's how we uncover hidden gems, so if you know someone who deserves recognition please let us know here.