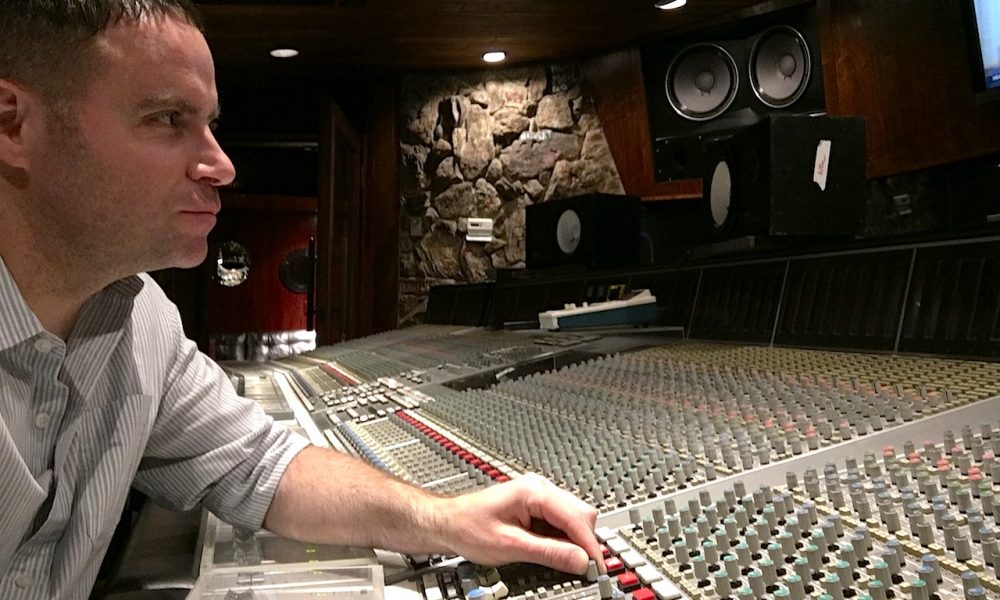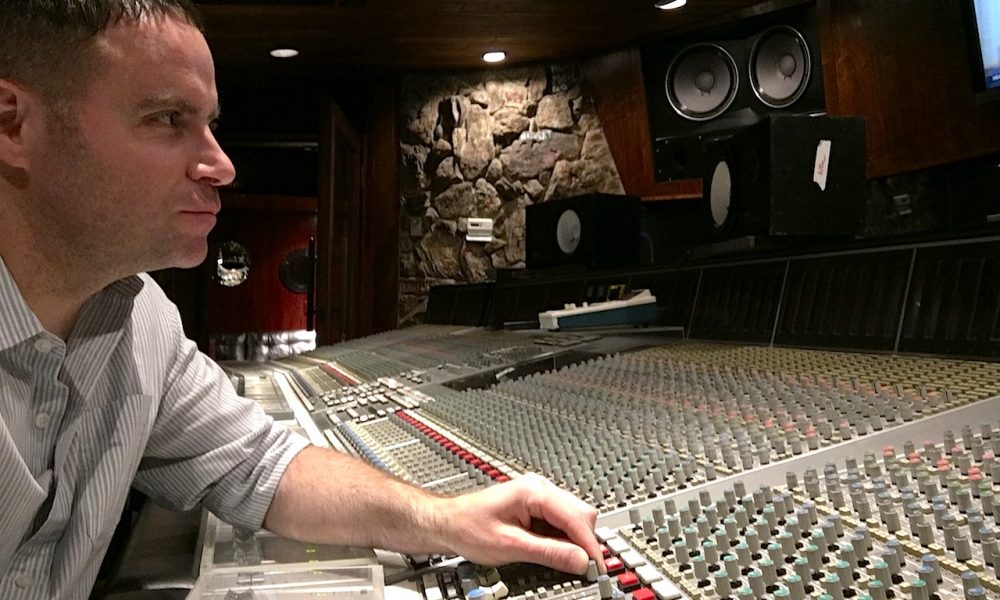 Today we'd like to introduce you to Andrew De Lucia.
Andrew, let's start with your story. We'd love to hear how you got started and how the journey has been so far.
I've loved music ever since my mom played Beach Boys records when I was a little kid. My dad taught me the easiest of songs on guitar, a few tricks on piano, and off I went. I grew up idolizing Kurt Cobain, but at the same time, I was listening to The Beastie Boyrs, Dr. Dre, and Wu-Tang Clan. It was through Hip Hop that I realized the Other rock star in the music equation is the Producer. So I set out to start a band, all the while knowing I wanted to be involved in the recording process also – choosing the sounds, style, and attitude that went along with the music. Come to find out, that's what a producer does!
I moved to L.A. immediately after Florida State, with my sights set on making music as a living. I said 'If I can't make it as an artist, I'm gonna learn everything I can about being on the other side of the glass, and become 'a studio guy.' I started with a Tascam 4-track tape machine in my college bedroom, coupled with an acoustic guitar, bass drum machine, and a Roland XP-30 keyboard. I learning little by little, how to get sounds, and I was having a blast doing it. After going through a handful of porta-studio home recorders like the Boss 1080, I succumbed to buying the new recording technology everyone was talking about, Pro Tools. It was 2003.
The following year I enrolled in a school for audio engineering called Recording Connection, which landed me at Clear Lake Audio in N. Hollywood. The classes and all of the learning took place in the studio. When we weren't in class, we could be there to assist or observe the studio's sessions. If there were no sessions booked, we could work on our own recordings and use just about anything in the studio. I was there a Lot. I was there so much the owner started giving me small gigs recording last-minute clients when no other engineers were available. You learn really quick when you're thrown into a situation where everyone in the room is waiting on You….to proceed with the session. One mistake can stop everything. I got thrown to the wolves, and came out with only a few minor flesh wounds, ha. Between Clear Lake sessions and artists I was recording at my home studio, I started making actual money. It was pretty great.
Soon I had more clients, more gear, and a need for more space. In 2008, Studio C within the Clear Lake building had become vacant. I decided to take a leap – start renting in a real commercial space – and open my own studio. I named it Blue Rhode Studios. (Blue from "It's All Over Now Baby Blue" by Dylan, and Rhode I smeared together from having a Fender Rhodes and my favorite studio, Abbey Road.)
It was a little scary, to say the least, seeing my monthly overhead triple. But, I buckled down and got to work. I recorded a Lot of artists, made some great relationships, some of which spanned several years/albums. The studio got booked so much I had to start hiring other engineers to work sessions while I was sleeping! THEY were a huge part of the studio's success. After 2 years in Studio C, I moved into the bigger Studio B. 2 years after that, I moved the studio into a commercial space all its own, complete with multiple rooms, a lounge, and 3 total studios. We've been here since 2013, still alive and kickin'!
There have been high points and proud achievements. From getting music placed in TV shows, to landing a song in a commercial, to renting the studio to Interscope records for a month – the work has reaped some rewards. That said, the road has had its share of ups, downs, bumps and cracks along the way. Ask anyone in this business and they'll tell you 'even when you're "doing well", you can't rest on your laurels.. .' Even Dave Pensado said he hasn't taken Christmas off in 30 years. And he's Dave Pensado!!! It's true, though. One bad month with no work… One piece of equipment that needs repair/replacement, and you can be back to square one, or worse. I've started at a depleted bank account more times than I care to admit. But, even with every struggle I've endured, I wouldn't change a thing. I'm glad I took the leap and hope I get to keep the ride going as long as possible.
Overall, has it been relatively smooth? If not, what were some of the struggles along the way?
-Money
L.A. is one of the worst places in the world to live if you're broke. And most of us either start or end up broke at some point. Even when you have money, you're quickly giving it to Someone, for Something, everyday…. and if you don't (or Can't) you're gonna be even More screwed – Landlord, parking tickets, registration, smog check, traffic fines, traffic court, traffic school, carbon tax.
-Competition
Nearly 4 million people live in this town. I'm convinced 3 mil are in the entertainment industry, in some shape form or fashion. The rest of us make up the music business. There are just about as many studios in Los Angeles as there are weed dispensaries and Starbucks, SO, when the market is flooded and consumers have a plethora of options, what happens? Prices drop, to match the competition. What never drops is the cost of everything else – living, food, gas, water, phone, internet, etc. In fact, it only goes up. It's an 'only the strong survive' vibe, for sure.
-Living
Renting a place to live always has its potential hang-ups. Every apartment or house I've rented in Los Angeles has had its pros and cons. I'll give you one example that had both.
Of all the places I've lived in L.A., my favorite area and apartment was a spacious 3BR on Wilshire Blvd in Santa Monica, blocks from the beach. Not only was the location awesome, but the air was cleaner, the people were less "Hollywood", and our monthly rent was a Steal. (This is back when I had roommates). I even became the manager of the 12-unit complex. So my rent was unbelievably low. I was living the dream….. Well, until some shit went down, kinda literally.
My roommate flooded our bathroom when the toilet overflowed, creating "water damage" to the apartment below us. The landlord, a Chinese war vet who spoke broken English and operated rather shifty at times (to put it mildly) when it came to money, wanted us to either pay for the damage or move out. Either option was a win for him because, in this rent controlled area, we were paying $500-600 less per month than new tenants. We'd lived there for 4 years.
Simultaneously, in a 'When it rains it pours" swoop, I had run out of money, and work, and a place to live all at the same! I had to move back to FL and live with my parents for a few months. But when I came back, I came back with a vengeance! In fact, I returned to L.A. in May of 2008 and opened the studio in July of that same year.
Blue Rhode Studios – what should we know? What do you guys do best? What sets you apart from the competition?
I can say without hesitation Blue Rhode Studios is more than just a recording studio. In fact, if recording is all that we did, we'd have gone out of business a long time ago.
Of course, the recording side, and being good at it, is Very important. I'm proud to say we are very good at recording and all aspects of the technical side. But, it's been our ability to provide music production – helping create and craft the artists' songs via live instruments or programming – that has kept the lights on for almost 10 years now.
I've gotten the same phone call numerous times a year since we opened. An artist calls the studio, and I can tell right away they're obviously a little new to everything. The person doesn't quite know how to word what he/she wants to do, but I can get it out of them. Why? Because I was that person, many years ago. When I get that call, I do everything I can to help them figure out what it is they want to do. Then I walk them through all the things we can do, for them. Offering production is a huge factor when it's a solo artist who wants their recording to sound like a full band, but they only play one (or no) instruments. In addition to playing a few instruments myself, I have a great list of local players covering any budget. I can whip together a band with lightning speed, and I've done it for many a singer and songwriter.
What sets Blue Rhode Studios apart is just that – the ability to provide any facet of music production an artist might need (pre, post, or present), and going beyond just renting a studio space. I've developed some long term friendships working with artists over the years. When a client feels comfortable with you and the studio, they don't want to go anywhere else or work with anyone else. There's a lot of revealing oneself when making art together, so you truly get to know the person. It becomes a Real relationship. THAT is what has… 1. Been the lifeblood of the business, and 2. Made all of the challenges and struggles worth it.
What is "success" or "successful" for you?
Being happy
Contact Info:
Address: North Hollywood, CA
Website: www.bluerhodestudios.com
Phone: (323) 842-0269
Email: studioblue12@gmail.com
Instagram: Bluerhodestudios
Twitter: @bluerhodestudios
Image Credit:
Ryan McDaniel, Irko Sera, Kurupt, Nicole Sanzio, Andrew De Lucia, Manoj, Scipio