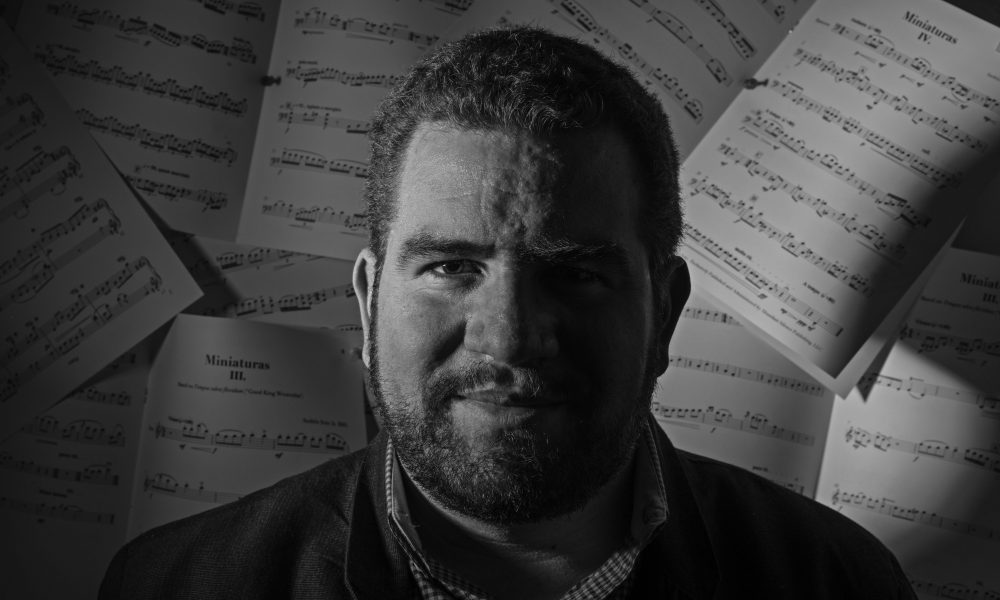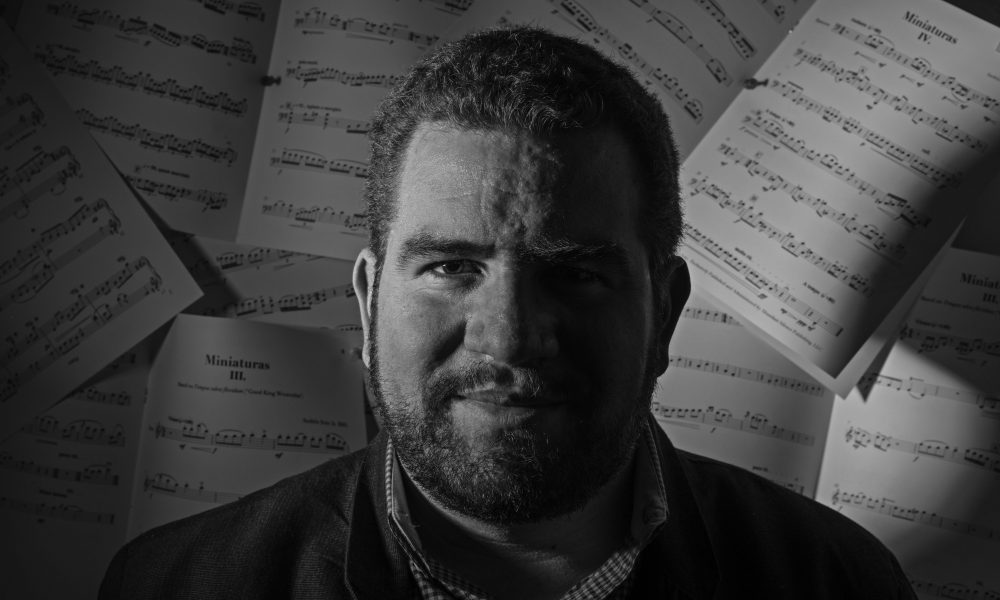 Today we'd like to introduce you to Andrés Soto.
Thanks for sharing your story with us Andrés. So, let's start at the beginning and we can move on from there.
Growing up in Costa Rica, I always liked being "creative." Like many kids, I fell in love with comic books (Peanuts, Mafalda, Asterix, Garfield, Calvin & Hobbes) and animation (Disney, Looney Tunes). I would doodle all over school books and even took some cartoon-drawing lessons. At age seven, I watched Fantasia, a movie most kids found slightly "boring" but for some reason, I wore out that VHS tape watching it over and over. This planted a classical music seed in me that wouldn't fully burst until my teen years (along with some unwanted acne).
At age 14, I began attending concerts by the National Symphony of Costa Rica (they offered $5 tickets for students!) and started collecting cheap CDs my parents bought me at the supermarket. My dreams for pursuing a life of artistic creation slowly shifted from cartoonist and animator to composer of original music.
By this time, my two younger siblings were taking piano lessons every Saturday morning and, noticing my new affinities, my mom suggested I join them. I initially rejected the idea because I thought I was too old to try to learn how to play "lame" songs like "Pop Goes the Weasel" and "Old McDonald Had a Farm", which was all I usually heard coming from the living room. But I struck a deal with the piano teacher: if she let me choose what songs to learn I would start right away. After just one of month of lessons I caught up to my siblings' level. Soon after they stopped playing and we never heard "Pop Goes the Weasel" again.
At age 17, my family relocated to New Jersey – I was a senior in high school who all of a sudden needed to apply somewhere for college… Now, I wanted to become a professional composer somehow but having started so "late" and never having "real" lessons before college (not to mention the difficulty of being a fresh immigrant) I thought I should just apply to any college that'd take me, pursue a career in some other area, and keep music as a hobby.
Hofstra University in Long Island offered me a scholarship. When I arrived there, I signed up for piano lessons at the music department – still feeling like a beginner. I was so intimidated by the elderly piano teacher (who didn't understand my accent well) that I resolved to practice extra hard in order to make NO mistakes during our lessons and avoid any kind of "Whiplash-like" music instruction from him.
I made significant progress in my musicianship but I was still doubtful I had what it takes to pursue a career in music. But somewhere I read a phrase that said "if God gave you the passion for something, he also gave you the talent." Hence, I took a step of faith and decided to declare Music Composition as my major that year. My first composition teacher (Dr. Ken Lampl) told me years later that the difference from my first year to the second was "like night and day" – and I got my first music "award" and probably the most important in my career so far: "Most Improved Music Major." To this day, I strongly believe that passion, ambition, and drive outweighs "talent" (whatever that is!) when it comes to writing music. Hofstra was the right school for me at that stage in my life – the people I met there (both teachers and fellow students) shaped the way I collaborate with and learn from my colleagues today. That community welcomed a green novice, treated me like an equal, and supported me for four years.
The rest of my story doesn't need to be told with such detail: I attended NYU for grad school where I kept developing my craft, met countless interesting people while working in films in NYC, where I knocked about for a few years while I tried to figure out what to do with my skills and dreams, wrote a lot of music for a few features, shorts, classical works, etc.…, and in early 2019, finally made it to LA after much deliberation! But I wanted to focus on my "origins" as a composer because self-believe AND having the support of a nourishing community are the main ingredients necessary for thriving in this demanding field.
Has it been a smooth road?
This is hard to answer because challenging situations are subjective – sometimes you feel you have had to overcome more than others, and sometimes less than others. In the music world, it is easy to develop a chip on the shoulder and harbor resentment towards people you consider "luckier" than you, but it takes maturity to see with gratitude that blessings that come your way in your life and career. With this mentality, which I want to continue developing as much as I develop my skillset, the road tends to feel smoother, your successes are sweeter and your disappointments easier to digest. Having said all of this, I can't complain – I like where I am at in my life and I am excited about the future.
Can you give our readers some background on your music?
I am a composer who sometimes works as an arranger/orchestrator. I specialize in music for film, but I am also interested in video games (going to start scoring my second one shortly!). I have written scores for comedy, drama, documentary and animation – all of them come with their special idiosyncrasies but I have a close affinity for animation and the music that you can write in that genre. I am also an active "concert music" composer – writing for orchestra is my favorite way of making music – and I am fortunate enough to have written music for orchestras and ensembles in my native Costa Rica, and in a few other places here and there. In the future, I would like to write more music for symphonic bands and choirs. This background in classical music probably makes people want to hire me for film projects that require an emotional and lyrical sound with orchestra, strings, and/or piano… but I have had to write in a variety of styles in the past. I find it the hardest when a director asks me to be "neutral" in a scene!
As an orchestrator, I frequently collaborate with colleagues in NY, LA and Latin America – it's fun to be hired to "add strings" to a rock song or a pop ballad. I am currently finishing orchestrating an opera for a good friend of mine that we will record in a studio. This process is healthy for me because it gets me out of my own head and allows me to use my skills in the service of others. The human connections you sometimes make with this kind of work can be very fulfilling. I am also working on a piano album of my music with students of the University of Costa Rica, scoring an exciting sports documentary that will be released next summer and a few other projects in the horizon I can't wait to embark on.
I like collaborating with fellow musicians from my native country – I would like Costa Rica to be seen as a musical destination in addition to an ecological one. There's a lot of talent down there and now that I am in LA, it would be a nice dream to play a part in facilitating some kind of musical bridge between my home country and my hometown of LA.
Is our city a good place to do what you do?
I moved here to pursue my dream of writing music for film – but I had always loved California, so I am lucky that I chose a career that makes me live in my favorite state in the U.S. In terms of recommending a path to follow, it's different for everybody; every journey doesn't have to take the same route.
Developing my craft outside of LA gave me a chance to not "compete" for a while, to just focus on having a solid technique as a composer without any distractions. Sometimes I think I wouldn't have fared well if I had moved here right after graduation – I would probably have been intimidated by more accomplished individuals and who knows what career decisions I would have taken during my twenties because of lack of confidence. Film scores are written with a team of people, and if you want to be the "architect", you better feel confident about your ability to write solid music. That confidence can be gained by practicing your craft, and you do that by writing, writing, writing, writing as often as possible. As long as you are diligent with that aspect of your craft, then it doesn't matter where you are ultimately. But to get the job, it does help to be close to the job-givers. Once you have the job, it does help to have the confidence and ability to deliver!
Contact Info:
Website: www.andres-soto.net
Email: andres.sotomarin@gmail.com
Instagram: andres.sotomarin
Twitter: AndresSotoMarin

Image Credit:
Photos by Ignacio Guevara, Rafa Castro, Christopher Marks, Rossana Chistiakov, Glorianna Ximendaz. José Cambronero.
Suggest a story: VoyageLA is built on recommendations from the community; it's how we uncover hidden gems, so if you or someone you know deserves recognition please let us know here.