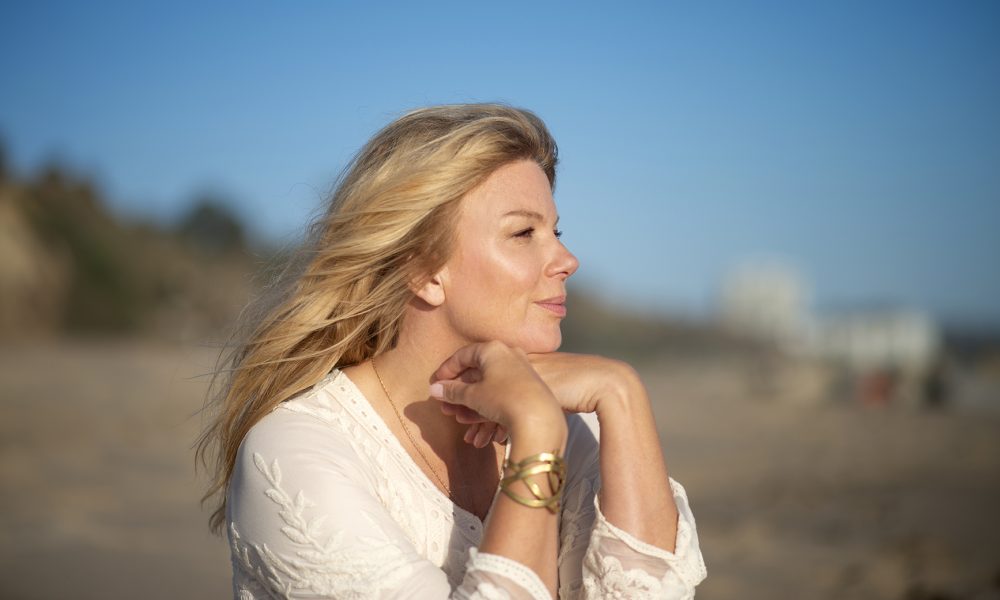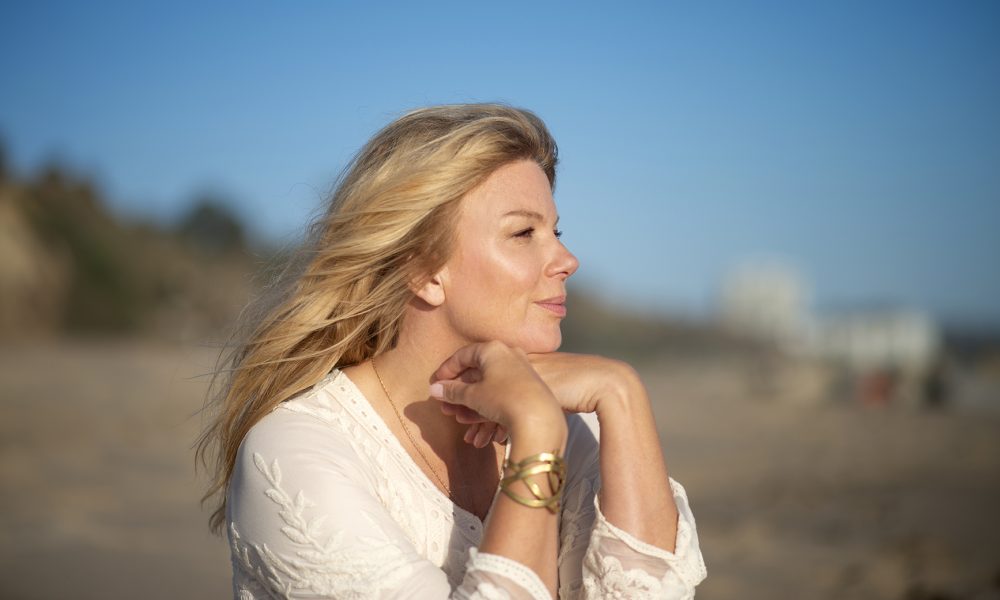 Today we'd like to introduce you to Andrea Solanki.
Andrea, please share your story with us. How did you get to where you are today?
Years ago as an ambitious young woman working around the clock in Advertising, I fell ill with severe Myalgic Encephalomyelitis (M.E.). I had completely burnt out, as had my whole adrenal system. I was told by many doctors that I would be wheelchair-bound for the foreseeable future.
At that time, in the early 1990s, people didn't fully understand what M.E. was so it was extremely hard to find much information, if any, on it. The doctors I saw were baffled by it to say the least. Over time, as the disease progressed I had to give up both the job I loved and the home I shared with my friends. Needing constant support, I had to move back to live with my parents. Simple things like descending a flight of stairs became extremely arduous. It was extremely debilitating.
As a young woman whose career up to that point had been progressing rapidly, it was a dark time for me. My friends were also embarking on careers of their own and enjoying life while I was back at home feeling isolated and being looked after by my parents. After being offered anti-depressants and with a lack of real medical support, my mother – who was amazing throughout this whole process – and I, began researching alternatives to anti-depressants and thus began my interest in holistic therapies.
From there, my re-birth really began. I threw myself into self-help and healing, and through diet and herbs, essential oils and tinctures, and all the amazing healers and massage therapists I met along the way, I healed. The doctors were astounded and told me it wasn't possible, yet there I was, healed and better than ever and from that moment on there was no looking back.
I was so intrigued by essential oils, their healing powers and how they had helped me feel better that I spent a year training as an Aromatherapist at The British School of Complementary Therapy on Harley Street, London. Whilst doing my Aromatherapy training, my teacher and I both realized I was working with energies and was clairaudient. So began my energetic healing journey. I trained as a Reiki Practitioner and La Stone Therapist, studied crystal healing and found myself working with essential oils, crystals and Reiki with all my clients.
That was over 19 years ago. I am now based in LA with my husband and seven year old son. I have my own practice in Santa Monica and am a Reiki teacher with my own certification program. I recently launched my Reiki workshop for children and the results have been remarkable. Providing children with the tools to grow into mindful teachers and adults is priceless. Children who practice Reiki sleep better, show less signs of anxiety, can concentrate better at school and are able to find peaceful solutions to emotionally charged situations.
Overall, has it been relatively smooth? If not, what were some of the struggles along the way?
There have been quite a few bumps in the road and many challenges.
To support myself in London I went back to work in Advertising whilst practicing as a holistic therapist in my spare time. I was beginning to lose sight of my calling, spending more time in Advertising than as a Holistic Therapist.
One weekend, I went into the office briefly to pick up my laptop so I could prepare for an upcoming meeting and had a terrible accident. Seven panels of dismantled meeting room glass,10 feet high and 3 inches thick, fell on top of me trapping my body up to my chest. No one was around to help me and no one heard my cries for help.
They say that one can find unimaginable strength when faced with a life-or-death situation and that is what seemed to happen to me. I managed to lift up the panels just enough to slide my body out from underneath and then dropped the glass panels to the floor. Looking down, I saw that my left foot was spurting blood. I managed to hobble to the office entrance and screamed for help. The workmen and my boyfriend (now my husband), who had been outside, came running.
In the ambulance on the way to the hospital I had a very clear vision. I knew that I was not being true to myself and that I wasn't fully committing to my life path. This was a wake-up call. I vowed that if my leg was spared I would fully commit to my healing path. At the hospital, amid the frenzy of people rushing around me, I overhead doctors talking about amputating my leg. After a while the activity slowed down and I was left alone in a room with my husband. I placed my hands on my foot and prayed for a miracle.
Two hours later I left the hospital in a wheelchair with my foot strapped in a bandage. Miraculously there had been only nerve damage to my foot. Months of physiotherapy would follow but eventually everything would be back to normal. I had been granted my miracle. And so for the second time in my life I had had quite the calling.
A year after that my husband's songwriting career was calling him to LA so we gave up our home and my new healing practice and we made a leap of faith across the Atlantic to Los Angeles. I fell pregnant with our son soon after. The move wasn't without its complications and it has been a roller coaster of highs and lows but here we are, ten years later, having made a beautiful life for ourselves surrounded by the most amazing friends and family.
Following your calling isn't always the easiest path. I was practicing over 19 years ago at a time when the world seemed much less receptive to healers and intuitives. I'm so happy that there is an awakening now. I literally had no choice but to follow this path.
We'd love to hear more about your work and what you are currently focused on. What else should we know?
During a Reiki/healing session, I incorporate crystals and my aromatherapy training and also guide clients in self-help. I teach visualization techniques and also practice guided meditations with them. No session is ever the same. Some sessions may be more about me channeling Spirit and working with them to release energetic blockages. Some are to boost immunity or help with anxiety/sleep or other emotional misalignments and some are to help clients to unlock the power within them to reach their career or family goals. And some sessions are for enhancing general well-being.
I also teach Reiki workshops and love watching lives transform as students delve deeper into the spiritual world of Reiki. My teaching incorporates my oils and crystals as they, to me, go hand in hand with the Reiki energy.
I recently starting teaching Reiki to children and the results have been incredible. I've helped children move through grief, severe anxiety and helped them find their voice so that they feel confident to stand up for themselves. Reiki really is an amazing tool for children. The results of being attuned to the Reiki energy can be mind-blowing.
At the beginning of the year, I moved into my practice on Main Street in Santa Monica and now feel like I have really put my roots down here in LA.
I would say that I am most proud of my Reiki energized holistic oil range as for years I have been custom making oils and tinctures for clients to use after a treatment and to be able to create specific blends for the benefit of a wider audience is a dream come true. I love nothing more than creating blends to help a particular ailment or as an emotional support or really just as a beautiful nourishing oil. To say that I have procrastinated on this side of my business would be an understatement! I first started to do this and sourced my bottles about ten years ago and for one reason or another I didn't manifest it until now. All my blends are made with organic essential oils and are energized with Reiki. I use crystals to blend the mixes and infuse the oils with the crystals. They really are made from love, with love.
If you had to go back in time and start over, would you have done anything differently?
It has been a real journey and a discovery of self and personal resilience.
Would I rather have had an easier path? Of course! But then I wouldn't be the healer I am today or have learnt so much about myself. As a practitioner you are always learning and that never stops. It's so exciting to me that I am blessed to not only teach people how to heal themselves but also to work with people on their healing journey.
Pricing:
Reiki Level 1 Workshops – from $250
Reiki Level 1 Private Training – from $350
Private Reiki/Healing Sessions 1 hr – from $150
Distance Healing Sessions – from $100
Essential Oil Blends – from $50 (Heart, Rooted, Immunity and Sleep)
Contact Info:
Image Credit:
Bex Hartman and Sidh Solanki
Suggest a story: VoyageLA is built on recommendations from the community; it's how we uncover hidden gems, so if you or someone you know deserves recognition please let us know here.