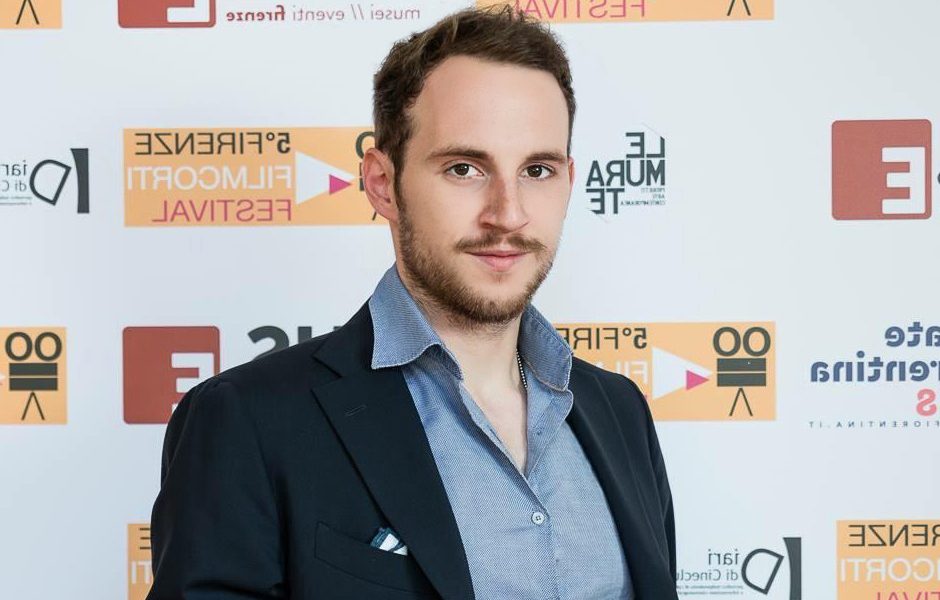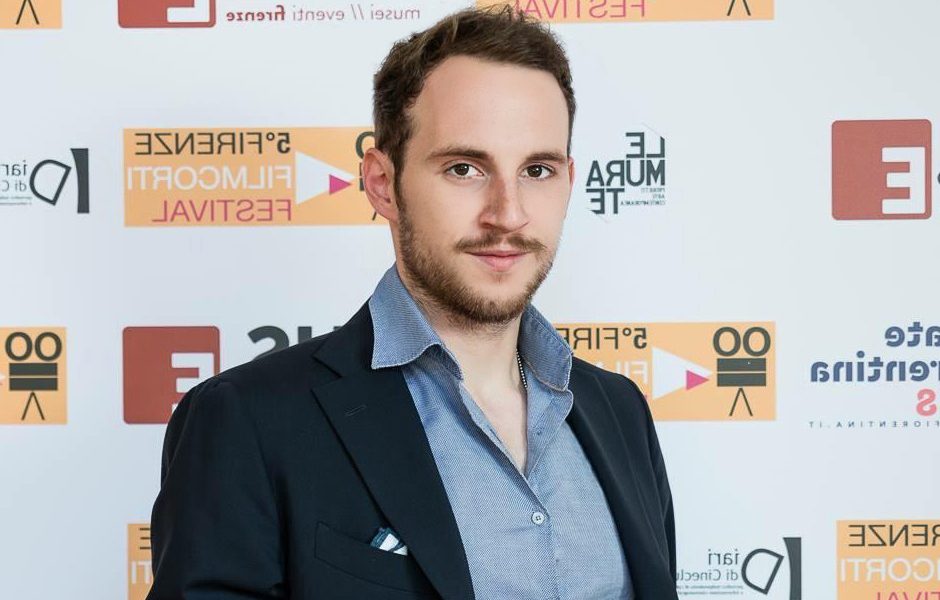 Today we'd like to introduce you to Andrea Dalfino.
Andrea, please share your story with us. How did you get to where you are today?
My story starts in Bergamo, a minor city in northern Italy laid between Milan and Lake Como. During my childhood, I started developing a deep passion for storytelling, mostly in written forms. I spent countless hours and ink writing short stories and books in my parents' garden instead of going out and play football with children my age, something that was definitely out of the norm and quickly had me labeled as "the weird kid". Some years later, my father gave me a birthday gift that would have changed my life forever: it was a block toys set made in partnership with Steven Spielberg. The whole purpose was to build a toy-sized Hollywood movie set and capture frames in time lapse that you could later edit together with a special simplified editing software for kids. I was literally blown away by what I could do with it.
That's when my storytelling hobby received a major upgrade and shot straight to the motion pictures world, never to go back again.
Right after finishing High School in Italy I decided to experience a full year abroad before going to university. But the destination was not random at all as I chose Los Angeles with a clear goal in my mind: while out here for a few months I wanted to check out some film schools and the city itself, and if that went well eventually I would have made the decision to officially move here full time to pursue a higher education in what was merely a hobby up to that point. If I decided to follow such a crazy dream, why not trying to do it big in a place where you could BREATH and LIVE cinema at 360°?
As you might have assumed already, that's exactly what happened.
While deepening my academic knowledge of that world that fascinated me so much, I was able to cultivate an even bigger sense of the stories that I wanted to tell and that I thought were worth to expose to the world. I acquired new skills by covering different roles on several students and independent productions through the years while focusing more and more on my main areas of interest later on. After many experiences, I found that screenwriting and directing were my calls, and I've been working on those ever since.
Being the city full of opportunities that it is, I found my very first official job in Los Angeles as an intern assistant in a co-production company based in Century City called Silver Fox Entertainment. There I had a lot of experiences that even brought me all the way to Tokyo, Japan. Seeing first-hand professionals at work was a great inspiration for me and gave me even more motivation to pursue my career goals. Even though it was a short working experience, during my time at Silver Fox I made long-lasting friendship with producers I'm still actively collaborating with today.
Years later I decided to take an even bigger step and founded my very own co-production company, which I called Newscapes Entertainment. Under it I started producing some short films and other minor works and soon my friend and colleague Arus Motta jumped on board. With him I share not only a very similar background as we both come from Italy and we met at film school here in LA but also a huge commitment to turn our dream careers into reality and the ways we see that happening. Through good and bad times, things started to move along greatly as we're currently working on different projects both here in the US and back in Europe.
We're always bombarded by how great it is to pursue your passion, etc – but we've spoken with enough people to know that it's not always easy. Overall, would you say things have been easy for you?
Not at all. And I mean it. When people told me in my early days here that Los Angeles and the Hollywood industry were places specifically designed to keep outsiders out I couldn't help but laughing a bit. Man, they were so right! But today I don't necessarily see this as a negative. Instead, I think it's a real proof of will that operates a natural selection on who really means to reach his goals and is ready to undertake a very bumpy road and who is just not committed enough. And I believe it's one of the reasons why Los Angeles has the best professionals you can find in each department.
Sure, there are many other factors that comes into play later on down the road, things like luck and being in the right place at the right time that could ridiculously make it or break it for you. However, a good starting point is definitely to demonstrate to yourself and others in the industry that you're willing and ready to stand your ground for what you want to achieve and do.
I might had my share of "luck", if we want to call it like that, in regards of the people I met and bonded with. But that certainly didn't make it any easier! The first phase, which I'm still partially going through, is probably the biggest wall to climb. You need to earn people's trust by showing them what you're worthwhile also not getting a lot of chances to do so in this very competitive industry. That's why I learnt throughout the years that patience is key, and you really need to stay focused through the bad and the good times if you want to get there. It might be a big hit to help you establish yourself as a professional in the film industry or it might be a tiny unexpected project that will cause a domino effect on everything that will come later. Either way, the secret is to keep pushing and doing stuff and DEFINITELY not letting anything or anyone get in your way or make you give up.
The waiting times between projects and between a first meeting and an actual start of the production can be extremely long and tedious, the sooner you accept this the less frustrated you'll be. Eventually, I learnt that every sacrifice and every ugly mood will be paid back by seeing your patience being finally rewarded.
On a more personal level, the first years were probably the toughest to live through as many factors influenced my daily life. The very young age when I first moved here, the cultural differences (although I've always loved the California lifestyle), the language barriers, roommates issues and the giant distance from homemade it very hard for me many times. However learning to deal with those problems head-on made me stronger under many aspects, some of which certainly translated into the film industry side as well. Plus, living in the beautiful city that is Los Angeles certainly helped too.
You only fail when you stop trying. If there's a quote that could sum up my experience in Hollywood and the film industry so far this would definitely be it.
So let's switch gears a bit and go into the Newscapes Entertainment story. Tell us more about the business.
One of our goals with Newscapes Entertainment has always been to be able to represent our generation and the global society we were born and raised in, and we're aiming to do this by working both in Italy and the USA, and eventually merge the two together every time the perfect project for such an important task comes up. Needless to say, Newscapes currently has one office in Italy and one right here in Los Angeles.
What's also on our to-do-list is to apply and to bring back to the suffering Italian film industry some of the things we learned while studying film (and the film industry itself) here in Hollywood, where we indeed decided to move a decade ago to pursue our education on the field in order to learn from the best the world has to offer.
At Newscapes we apply a very strict decisional process for the stories we decide to work on. One of the paramount requirements is the power and the importance of the message the story holds for the audience. I've always believed in cinema as a very powerful educational art, and if we can contribute to a better society and world with the help of our work, then so be it.
A perfect example of this would be one of our first film that was made in Italy. It's called "Angelo – Life of a Street Dog" and it's the real story of a stray dog that was tortured and beaten to death in southern Italy out of simple disrespect for life. The film was a major hit in the country and medias covered the story for many months in different ways, paving the way for it to reach peoples' hearts and help them realizing why what happened was so wrong not just for animals' rights, but on a pro-life and no-violence level as well.
While still meeting the commercial requirements for a film to be considered "marketable", we keep on striving to find and develop real and fictitious stories to turn into works of art for the world to enjoy.
Has luck played a meaningful role in your life and business?
I think many times people try to use luck as an excuse for not taking action or for failing and not trying again. In the same way, they might look at someone successful and say "Hey, that guy is nothing special, he was just lucky". While behind that someone's success there are probably countless years of tirelessly trying to make it and moments of discomfort and emotional distress which the average complaining person will never know and experience.
Sure, I believe that luck exists to a certain extent. Even just being in the right place at the right time, totally by chance, is a proof of the existence of what we define as "luck". However, 99% of the times there's a process even behind the simple fact that a person is in that place at that time. And that generally is because he/she is trying to make his/her own luck, sometimes without even realizing it. There are a very few chances that that big film guy's car is going to break down in front of your door and he will ring your doorbell for help, while there are bigger chances that you may get to introduce yourself at a film event.
So yes, luck has a role in everyone's life, but it's not going to come find you. You will still have to go out there and look for it. And if you don't find it, then make your own. If you can't follow up on that lucky episode, then it's just a wasted chance anyway. I've had a bunch of situations during the years that could be considered "lucky", but I'd rather look at them with a different perspective: they are nothing but a natural sequence of events that I first triggered the moment I decided to take a positive action.
Contact Info:

Image Credit:
Newscapes Entertainment
Suggest a story: VoyageLA is built on recommendations from the community; it's how we uncover hidden gems, so if you or someone you know deserves recognition please let us know here.