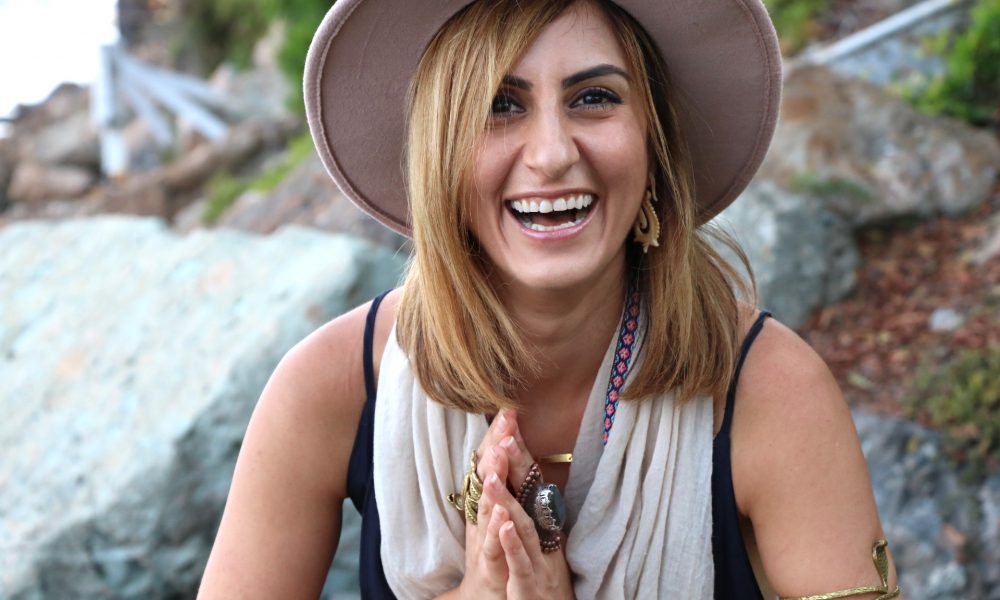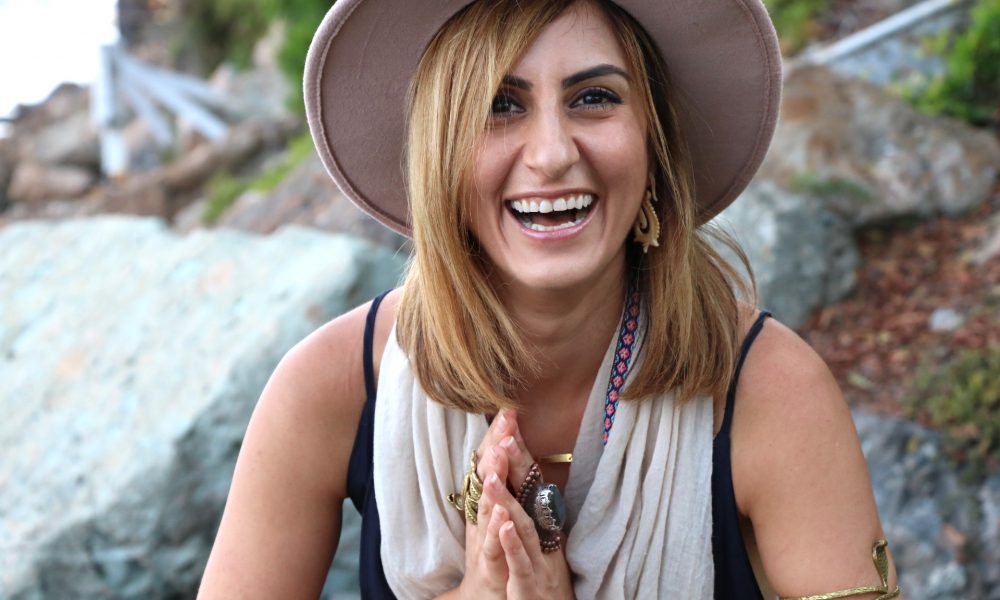 Today we'd like to introduce you to Anahita Parseghian.
Anahita, can you briefly walk us through your story – how you started and how you got to where you are today.
My journey started back in 2013; I had recently returned from a retreat in Peru back to my metropolitan life in Venice Beach, CA where I worked as a Product Manager at a large tech company. I was inspired, healthy, and happy by all accounts but somehow I had developed a mysterious pain in my knees. At first, I thought I had somehow injured myself so I went to see an orthopedic doctor but after two months of testing and treatments my pain continued to worsen to the point that I couldn't walk without crutches. Then one day, I started experiencing pain in my lower back as well, what followed was an intense and rapid progression of the pain expanding to most of the joints in my body. I spent the next three years searching for answers; I saw a dozen doctors from orthopedic doctors to rheumatologists, immunologists, neurologists, chiropractors, acupuncturists, energy healers, and even shamanic practitioners but no one seemed to have the answers. Time after time, I was encouraged to take antidepressants and opioid painkillers but I rejected these treatments because I perceived them as temporary solutions designed to band-aid the symptoms without ever truly understanding the root cause. I wasn't going to give in to the idea that I was doomed to live a life of pain and misery and being medicated by very powerful substances with high addiction potential for the rest of my life. Until today, I am a firm believer that my rejection of surface level treatments – as difficult and painful as they were – saved my life.
Fast forward to 2016, I had a new job that I loved but with a whole lot more responsibilities working as the Head of Product at a startup studio in Santa Monica. The pain had progressed to practically every joint in my body and I was qualified for disability yet the proud part of me couldn't imagine being disabled and unable to support myself financially. After all, I had come from being a homeless refugee in Europe without a penny to my name to living a comfortable and abundant life on the California coast because of my strong ambition and work ethic. Having independence, safety, and financial security was something I wasn't willing to let go of at any cost. There were days that I couldn't hold a cup in my hands, sitting for more than 20 minutes was not an option, or go up a flight of stairs; my life was limited to my office and my couch. What most people don't recognize about the experience of having complex chronic pain, is the depth of the emotional pain and isolation that is perhaps a greater source of suffering than the physical pain. In three short years, I had gone from being an outgoing, happy, and adventurous person to being depressed, isolated, and suicidal. Yes, even the most resilient parts of me were ready to give out, little did I know that this experience had hidden gifts that were soon to be revealed.
On the January of 2016, while reluctantly searching for a psychiatrist I could convince myself to visit, I had a magical stroke of luck when my google search returned a website with an extensive explanation of the concept of psychosomatic pain, the mind-body connection, and the powerful work of a doctor names John Sarno. The more I read, the more I became convinced that there was enough reason to explore this material further. I abandoned my search for a psychiatrist and instead focused all my energy in learning more about the mind-body connection and find the right combination of regimens to treat myself. Two short months later, I had a pain-free day for the first time in three long years! In the course of the next couple months, as I explored the deeper layers of the unprocessed emotions that were at the root of the pain, I was confronted with a challenging discovery; the stress from my work and current lifestyle was at the root of my pain. Five days after this discovery – before I even had a chance to decide how to integrate this knowledge – I got laid off from my job. This was the first time I ever got laid off from a job and I took it as a sign that I am supposed to take a break. I had drained my savings in search of a cure and didn't have a big cushion to offer me the comfort and security I valued so much but I knew that it was time to let go of my security shackles and take a bold leap of faith to discover what I was made of.
In the months that followed, I managed to become completely pain-free! I then completed certification programs in Mind-Body Wellness and Somatic Trauma Therapy and one year later I launched my Anahita Anais Wellness with the goal of helping others discover the potent power they hold over their own well-being both physically and emotionally. I now work as a Mind-Body Wellness and Stress Management Coach helping others reclaim their health, wellness, and joy.
Overall, has it been relatively smooth? If not, what were some of the struggles along the way?
Ah! Of course, there have been many challenges along the way! That's just the nature of starting your first business. I've found that some of the biggest challenges we face as entrepreneurs are self-doubt, not knowing where to focus, and not knowing how to ask for help.
When I first started this journey, my focus was heavily on helping chronic pain patients but I wasn't seeing the results, in fact, my approach was often so out-of-the-box that I faced harsh criticisms. Instead of shutting down, I perceived the obstacle as an opportunity to grow and pivot. I went back to the drawing board and decided to focus my efforts up-stream and offer preventative measures like holistic performance and stress management techniques that get to the root of stress and anxiety.
As my business grew and I started looking for effective marketing strategies, I was confronted with yet another massive obstacle; staying true to my mission and integrity while delivering value and generating sustainable income. I took many courses in sales and marketing but found the "formula" regimens restrictive, questionable, and not in alignment with my integrity as a healer and educator. The fascinating science of placebo and nocebo effects clearly demonstrate the power of suggestion which is often at the core of marketing strategies. I felt a strong sense of responsibility to reject the gimmicky marketing languages that aim to generate a sense of deficit in the audience. I was stuck between a rock and a hard place; on the one hand I needed to grow my business to a sustainable status, and on the other hand, I was facing strong ethical barriers. Sometimes, as entrepreneurs, we take shortcuts because of desperation. I knew that I could no longer take any shortcuts that jeopardized my integrity so I decided to pause and listen attentively to my own inner guidance. It took months of stillness and soul-searching but one day I woke up and found that I had found the unique blueprint for ethical business growth for my business. This was a deeply valuable teaching for me; there are truly no shortcuts to success and sustainability. It takes hard work, dedication, ethics, and sometimes a long pause to help lay the groundwork for sustainable success in business.
Anahita Anais Wellness – what should we know? What do you guys do best? What sets you apart from the competition?
At Anahita Anais Wellness, my focus is on supporting individuals and teams in gaining and optimizing holistic success which I define as balance, harmony, and wellness in the mind, body, and spirit. My approach emphasizes the powerful connection between our cognition, emotions, and spirituality as it relates to our health, wellness, and performance as a whole. I am a firm believer that all chronic illnesses, emotional sufferings, and mental distractions are rooted in imbalances caused by inadequate/improper nutrition, emotional trauma (often of childhood origins), and spiritual crisis. My approach is hence guided by the philosophy that if we restore balance and harmony to the body, the nervous system, the mind, and the spirit, we provide the conditions for the powerful internal healing processes to kick into effect and heal the roots of disease and discomfort.
In practice, my approach is inspired by the Bio-Psycho-Social model for wellness and focused on 6 areas that I've identified as the pillars of holistic wellness: Mindset Coaching, Neural Reprogramming, Nutritional Balancing, Emotional Agility, Somatic Trauma Therapy, and Psycho-Spiritual Guidance. These pillars are guided by the principles of neuroplasticity and brain reprogramming, positive psychology, cognitive behavioral therapy, developmental trauma, mindfulness, and holistic nutrition.
My method is most unique in its comprehensive and fundamental approach to holistic wellness through a trauma-informed perspective that acknowledged the strong influence of developmental and trans-generational trauma on our physical and emotional health in adulthood. Having studied and experienced the profound impact of childhood experiences in predicting our health outcomes, I am a firm believer that a trauma-informed compassionate perspective is a requirement for effective and sustainable treatment of mental, emotional, and physical imbalances.
For too long, we have been giving away our power and responsibility to heal our own bodies to doctors, healers, and medications of various origins. I am by no means questioning the effectiveness of some of these regimens but rather aiming to emphasize the role of personal responsibility and the power we all possess to positively impact our short and long-term health and well-being.
Every time that I witness a client follow the protocol, take back their power and regain their focus, health, and joy, I feel a deep sense of gratitude for having had the opportunity to positively influence the healing journey of another. Every time I look back at the pain-ridden version of me from 6 years ago on the brinks of suicide, I am grateful that I persevered, that I took the leap, that I stayed true to my deep inner knowing that I could reclaim the vitality and joy I once possessed. As I reflect on the journey that has been, the wiser more perceptive version of me today is grateful for the years of pain and suffering because they delivered me to this moment of fulfillment and purposeful living.
What is "success" or "successful" for you?
I love this question because it gets to the heart of what I emphasize in my messaging: Holistic Success! I define holistic success as a perfect state of balance and harmony in the mind, body, and spirit. That means feeling fulfilled, healthy, joyous, capable, focused and accomplished. The best part is that we get to define what that is for ourselves individually. There are no set standards for success; some perceive success as solely financial abundance but what good is the wealth if we are too depressed or ill to enjoy the fruits of our labor? Some define it as having a family and well-rounded children but that suggests that there are no happy single or childless people in the world! Others define it as having obtained advanced academic success but there are plenty of successful people who were college dropouts! This is why I say that defining success is a personal matter. In my opinion, we've got to take a good look at our values and goals and see if they are in alignment because very often I find that we chase goals that we believe will lead to what we are told success and fulfillment look like without truly examining our own values. Our society and the media often portray success as being wealthy and accomplished while ignoring the value of health, longevity, community, and inner peace as it relates to our ability to enjoy material success. When I start working with new clients, this is one of the first areas we look at because when our goals and values are not in alignment, we exert more energy, experience more stress, have more difficulty focusing, and very often do not feel a sense of fulfillment all of which have dire long-term consequences for our physical and emotional health.
Contact Info:

Image Credit:
Jennifer Neville – https://www.instagram.com/nextjencollective/

Getting in touch: VoyageLA is built on recommendations from the community; it's how we uncover hidden gems, so if you know someone who deserves recognition please let us know here.