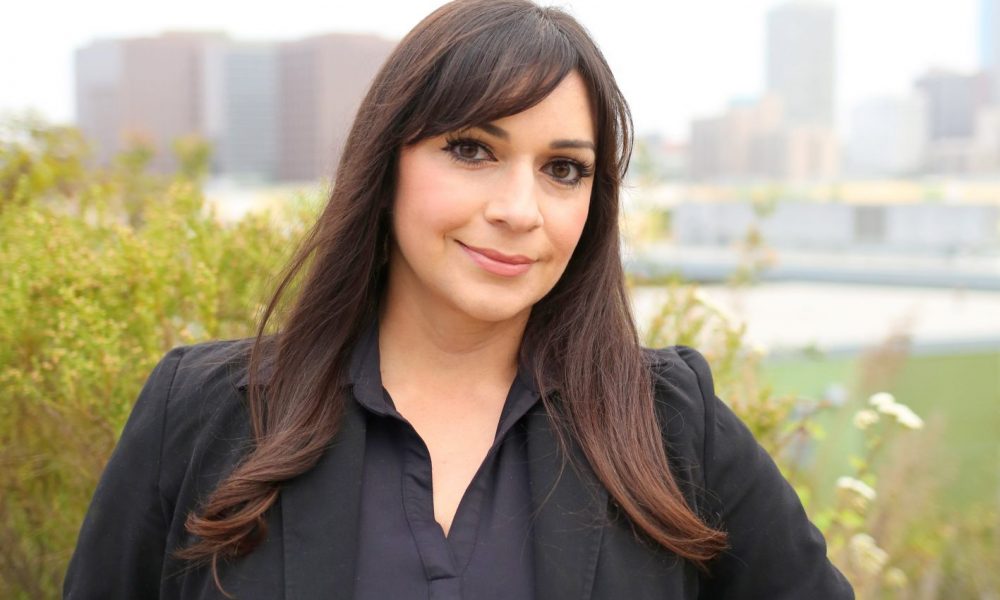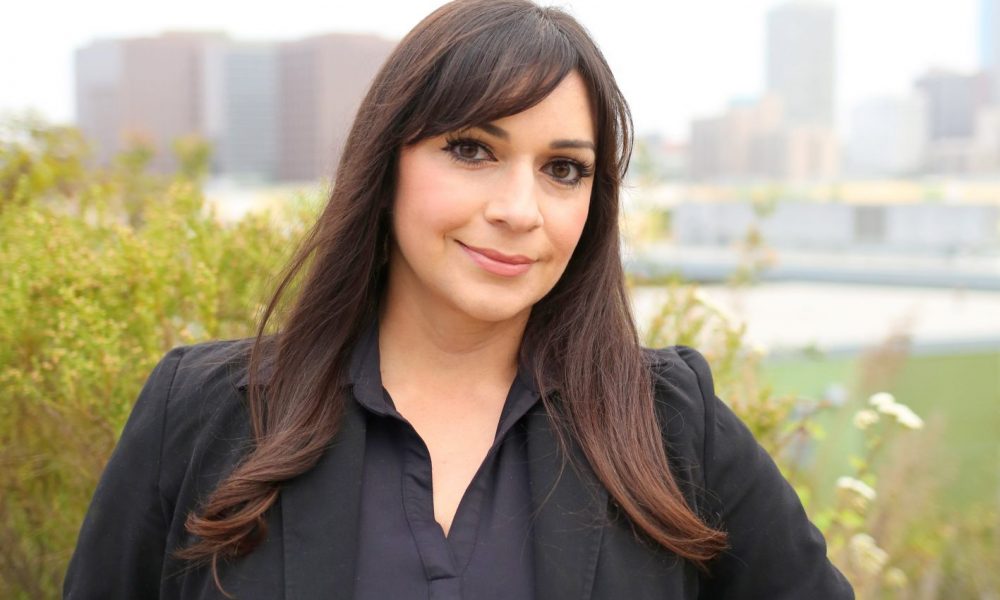 Today we'd like to introduce you to Anabel Marquez.
Anabel, let's start with your story. We'd love to hear how you got started and how the journey has been so far.
Born in East Los Angeles and raised in the San Gabriel Valley, my mom and dad thought it would be a good idea to move us to Ventura County when I became a teenager. The oldest of three daughters, I was always extremely curious and extroverted and my parents, both of whom worked full-time, felt their daughters would have a better, safer and more grounded adolescence living closer to our grandmothers, near the ocean and the strawberry fields. We moved to Oxnard right in time for me to start junior high.
At Fremont junior high in Oxnard, I somehow ended up as a student writer for our weekly newsletter, the Falcon Press. At Oxnard High School, I got very involved with student government. At Oxnard Community college, I was a writer for the Campus Observer and hosted a Spanish-language TV show called "30 Minutos".
Upon transferring to Loyola Marymount University, I was a student news editor at the Los Angeles Loyolan and a radio DJ for KXLU. Upon graduating, I landed my first journalism job at the Dallas Morning News' Spanish-language sister publication, Al Dia. Print was still alive!
My love of news and the rush I got from being present as stories unfolded was like nothing else in my life. I was in love with my career and made dozens of friends along the way. I also got a chance to cover many incredible historical moments, including the devastation following Hurricane Katrina, where I traveled with a crew to New Orleans and spent a week reporting on the aftermath.
After Dallas, I decided to give TV News a try and landed a job as a reporter at a CBS affiliate in South Texas where I covered many incredible stories including the Mexican presidential elections of 2006 from across the border.
Halfway through my 2-year contract at the South Texas station, I got married to my college sweetheart. My husband Paul was very supportive of my career but he also wanted me back in Los Angeles, where he had just started his own career in law enforcement.
Upon completion of my TV contract, I moved back to LA.
I had a short-lived wedded bliss experience before an opportunity arrived to move to Las Vegas and work as a Spanish-language news reporter for the Unvision station there. At that point, my husband's career in law enforcement was taking off so we made the decision to once again live apart so I could continue my career in journalism. The idea was to gain enough experience in Las Vegas to eventually make a leap to the LA Market.
However, living apart from my husband proved difficult and as soon as I completed a year at the Univision station in Las Vegas, I resigned from TV News and returned to Los Angeles.
In 2010, I was hired to work as a public affairs specialist for the Internal Revenue Service. My role as a public servant continues to provide a unique opportunity. In my capacity as an agency spokesperson, I inform taxpayers about tax law and their tax obligations.
However, my deep-rooted passion for writing and storytelling was not being satisfied so I decided to do something about that!
When I had my first son, I jumped into the blogosphere. I became a mommy blogger and shared stories about raising a boy in Los Angeles. Eventually, I had my second son and decided that I wanted to do something that would have a greater impact. I started thinking about my experiences with motherhood and the importance of staying true to your passion even with the life-changing task of raising children.
The problem, as I experienced it, was that mothers become so overwhelmed, busy and emotionally invested with the responsibilities of motherhood that their self-identities begin to blur. I remember asking myself, "who was I before diaper changes and bottle feedings?"
"What made me smile and laugh before dealing with baby colics and sleepless nights?" Not that I didn't feel joy soothing and holding my child, but I simply felt like there was more to me than motherhood. Anabel the mom was rushing from work to pick up kids from daycare, making dinner, cleaning, washing, shopping and engaging in nightly activities like story time, baths and singing lullabies… I loved it all. It was the most special role in my life, but Anabel the journalist felt like she needed to get back to her passion one way or another!
In 2017, I took a leap of faith right when life couldn't have gotten busier! I launched Mommy In Los Angeles Magazine online. A platform is a place where I write weekly features about LA Moms doing awesome things in our great city. I also cover events, places, and products to enjoy with or without the kids. Mommy In Los Angeles Magazine will have a yearly print edition which will include some of our most popular online content. The first print edition will be released in late July.
It's almost been a year since I launched my grassroots, self-funded journalistic-style project and my small team of freelancers and contributors (most of whom are also moms) all believe in the importance of validating society's biggest influencers – the mothers. My magazine is certainly a juggling act. I work full-time and my boys need me very much so I tend to work late at night and squeeze in lunch meetings and weekends to interview moms.
Since the launch, I have interviewed dozens of LA moms and written about their stories, their journeys and how they decided to venture into their dream projects even with the demands of motherhood.
How do I make it happen? It's all about getting creative!
I have interviewed moms during weekend art fairs with my boys in the stroller and before beginning my work day. There's no question that if you love what you're doing, it doesn't feel like work.
I highlight local mom bloggers on Mondays and introduce new "WOWMOM" features on Wednesdays.
This project has given me tremendous personal satisfaction. I'm a writer once again and I've grown my mom tribe along the way!
Overall, has it been relatively smooth? If not, what were some of the struggles along the way?
I briefly touched on this in my previous entry. The struggle has been finding the time to make my magazine materialize with new weekly content and preparing for its first print edition.
Being a full-time working mom, this has meant posting stories later than planned, canceling attendance at media events and relying on my columnists and fellow mommy writers to collaborate with content when I need a break!
It has also meant creating a very detailed schedule with my husband. On Sunday, Monday and Tuesday nights, I am usually on my computer for a few hours after the kids go to sleep. But on Wednesdays, Thursdays, Fridays and Saturdays, I try to make our home life as normal as device-free as possible.
Mommy In Los Angeles Magazine – what should we know? What do you guys do best? What sets you apart from the competition?
I'm proud of Mommy In Los Angeles Magazine because although we offer plenty of activities to do with kids, our focus is the city's moms. It's a platform for moms to read about other moms and news/events/products and wellness recommendations for moms.
As I've summarized it on our social media accounts: "We cover the movers, shakers, doers, and makers – the real LA celebrities, the moms!"
We currently offer 10 sections:
WowMOM- Weekly features & profiles on LA Moms.
MOMNews – News and information about moms in LA and elsewhere.
Play In LA- Stuff to do & explore the city with subsections that include ideas for outings with kids and without kids as well as a calendar of events.
ParkMOM – Information about Parks and Theme Parks for moms.
Maternity – For pregnant & new moms.
LAMOMMYFashion – Trends and fashion news for moms.
MOMGlam- Beauty News for moms.
HealthyMOM – Wellness information: fitness, diet, wellness articles for moms.
LA MOMents – Where moms can share their party/festivity /event with a narrative and photos.
MOMentum – Where Moms share their opinions on topics gaining Momentum.
What is "success" or "successful" for you?
I am fortunate to have a full-time career that provides me with financial security. My kids are happy and healthy young rascals who give me an incredible amount of joy and laughter. My husband and I have been married for over a decade and even though marriage is not easy, we love and trust each other deeply. When I think about success and what it means to me, it boils down to being free to do what I love.
Mommy In Los Angeles Magazine is not a big moneymaker at this point, but it's my dream project and being able to fulfill my love of journalism while validating other moms in their endeavors is an absolute success!
Contact Info:

Image Credit:
Denise Hernandez of Denise Hernandez Photography, Rachel Carillo of l.a. Momma Photography, Patty Rodriguez, Anabel Marquez & Beauty Contributor Frances Marquez
Getting in touch: VoyageLA is built on recommendations from the community; it's how we uncover hidden gems, so if you know someone who deserves recognition please let us know here.