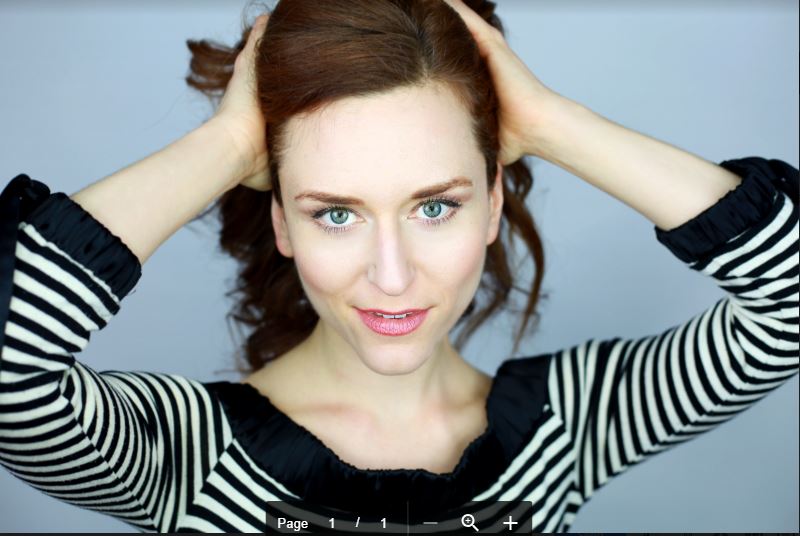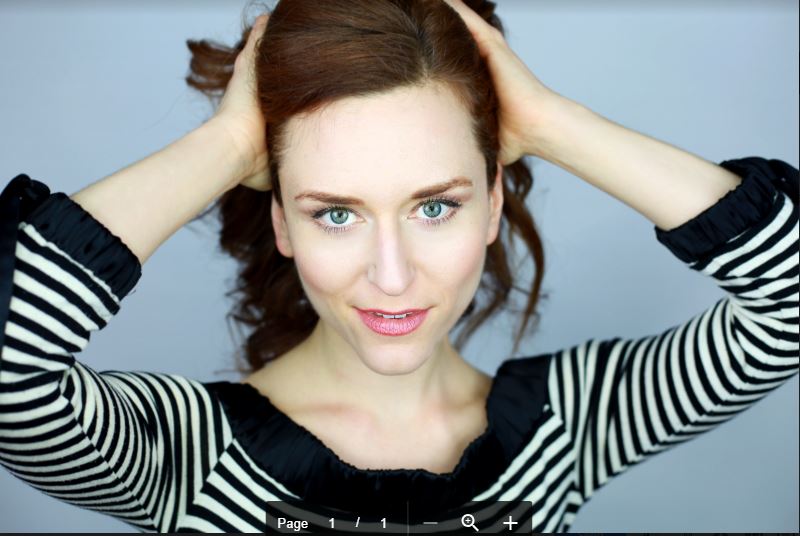 Today we'd like to introduce you to Amy Walker.
Thanks for sharing your story with us Amy. So, let's start at the beginning and we can move on from there.
I have an incredible family, and grew up in a home where music, spirituality and service were the air I breathed. I've been singing, performing and creating farther back than I can remember; as well as cultivating my inner connection with the divine and sharing what I learn along the way. Creativity, Spirituality, Service. This combination has brought me along an endlessly fascinating and wholly intuitive path, from doing every play and musical and art as a young person, to studying acting and singing in Australia, to living and working in New Zealand, to doing my first one-woman show at age 25, which I had videotaped and decided to share in clips on a newfangled website called YouTube. All while privately taking part in different spiritual communities, spiritual development workshops, reading books on quantum physics and self-realization, doing meditation practices, etc. The YouTube community was much smaller then, before Google and ads and channels, and it was a novel thing to have people around the world whom I'd never met take an interest in my performance work. I started creating new videos, including one intended primarily for casting directors, where I introduce myself in 21 Accents in a single take. "21 Accents" went viral, back when a million views was so unheard of that it landed me on the TODAY Show, NPR, Inside Edition… This interest from a global online audience launched me into online platforms and changed the course of my art and life forever. I created more and more videos – whatever random idea sparked my inspiration – characters, songs, insights, even accent tips, and found that they resonated with millions of people in every country in the world. Since YouTube was so new, I still only saw it a hobby – something I did on the side to catch the drops of my overflowing creativity, while I did my best to book "legit" acting work. But the truth is, most of the paid acting and speaking jobs I've attracted, from films and theatre shows in San Francisco and New York, a TEDx Talk, and even a record with Jack White, either came directly from my YouTube work, or were part of the pitch from my reps. It also provided a base of clientele for my services as a dialect and performance coach. I founded 21Accents.com, and later joined with Partner/Coach Alex Brown to create what now has 5 Coaches teaching techniques we've developed that are unique, fun and deeply effective. About five years ago, I moved to Los Angeles to dive deeper into the film industry. I still saw my YouTube work and coaching services as side jobs to my acting/creating. And if you were to look at time and energy spent, my 3rd full time job has always been cultivating my inner divine awareness. When I first moved to LA and tried doing things according to the "industry standards", I felt pretty worn down in a couple years when my avant garde skills and interests didn't fit the machine. I decided to reconnect with my essential creative nature and developed a new one-woman show called "Amy Walker: Inside Out ~ celebrating the Unity in our Diversity". I took it around the world, including San Francisco, Seattle, Los Angeles, Sydney, Melbourne… wrapping up with my dream of London's West End. It was deeply fulfilling to share the most insanely diverse array of pieces, from comedic characters to improv and games with the audience… poems, insights, opera, pop and parody songs… even a guided meditation and a sing-along! People came to the shows who'd been watching my videos for years, and I got to hear how my art had impacted their lives for the better. This helped me finally feel how all of these seemingly disparate parts of me actually weave together to create a holistic and omni-faceted whole. Who I am, what I believe, the inspiration that shines through me, the love and passion and ideals I exude and stand for, all co-create a new way of "being the change", through collaborative, integrative productions that entertain, empower, and cultivate empathy and equality in our world. Now I'm co-producing a short film with my dear producer/actor/model friend Jason Mercado, as well as a song and music video with my incredible composer/musician/producer boyfriend Nipun Nair, with a massive production company in Mexico; I'm co-writing an uplifting comedy/adventure TV series with screenwriter/author/storyteller friend Suzanne Kelman, and a feature film with Actor/Writer Adam Croasdell. All of these projects utilize each of my skills and interests, and bring awareness to that which is most important to me in our world which so deeply needs everyone doing what has heart and meaning for them. Daily, I am grateful beyond measure for the bountiful, wondrous fulfillment in my ever-evolving life.
Overall, has it been relatively smooth? If not, what were some of the struggles along the way?
Oh my yes, there have been struggles. The deeper we dig into the depths of our darkest moments, the greater is our capacity to shine and embody joy. And I have DUG. And DUG. And DUG. It's been challenging to follow a nonsensical, unprescribed path. I've had to continually reassess what I think I'm "supposed" to do and be, and let go of every notion of "success" I'd unknowingly subscribed to, in order to create a new way of living and creating. I went through a very dark depression in 2012 and was suicidal for a while. Thanks to the grace of my family and friends and a support group with a structure to help me sort through the dross and rebuild myself from the ashes, I was able to come out of it stronger than ever.
Please tell us about AmyWalkerOnline.com and 21Accents.com.
As an actor, singer, writer and voiceover artist, I'm something of a chameleon. I specialize in diverse and authentic portrayals, from playing a historical figures, like in my Celebrity Sketches series on YouTube, or suffragist Inez Milholland for the National Women's History Project, to playing a mercurial spy or someone with multiple personalities in film or theatre, plus quirky comedic characters of my own creation who sing, dance, and do yoga… What sets me apart is that I can switch accents/characters/voices instantly, and that they're not caricatures. They're so accurate that people from Australia literally never knew I wasn't Aussie when I lived there. And the same in New Zealand, and even places I'd never visited. The common thread in all of my work is transcendence ~ that which uplifts us to new levels of empowerment, empathy and equality. Transcendence is what we do at 21 Accents as well ~ helping others transcend their perceived limitations and fulfill their goals in vocal expression. We use techniques I've developed that are unique in the world, with hand gestures and kinesthetic techniques that bolster one's learning when coupled with audio and visual techniques. Also the atmosphere of joy, trust, empowerment and play!
Let's touch on your thoughts about our city – what do you like the most and least?
I love LA. And I'm so glad I moved here after I'd already been through my dark night of the soul and had a very strong foundation of who I am and what I have to offer the world. I feel like LA magnifies what you are and how you see the world. If you're insecure and trying to just figure out what others want you to be, you'll find a whole lot of confusion and fakeness. If you have a strong spiritual practice and come to it with a lot to offer, looking to create opportunities for others and not just see what they can do for you, you'll meet incredibly skilled, wonderful communities of people to collaborate and play with. It can be exceedingly intense ~ it's a pressure cooker. I don't realize it as much when I'm here, but after a few months, I have to get out of town for a bit to realize how high my expectations have gotten and how hard I work so much of the time. It's essential to have people, places and practices to ground me and keep me honest with myself. But everything you could possibly want to learn, do or be is here. There is magic here. People who stay – and there's a high turnover rate – but those who stay work so hard to fulfill their purpose and I really respect that. I love all of LA's craziness and all of its passion. And the fact that there are beautiful hikes and beaches an hour away.
Pricing:
For private Coaching on 21Accents.com, I'm $150/hr for new students or $140/hr for ongoing. $190/hr for impersonation.
Our online American Accent Course is $118 at 21Accents.com.
Contact Info:
Website: AmyWalkerOnline.com ~ 21Accents.com
Email: nfo@AmyWalkerOnline.com ~ Info@21Accents.com
Instagram: @AmiableWalker ~ @21Accents
Facebook: @AmiableAmyWalker ~ @21Accents
Twitter: @AmiableWalker ~ @21Accents
Image Credit:
Main landscape shot photo credit Right Face Photos
Amy dock – Kathryn Parrott
Fortune Teller character in All That Glitters musical – Elisabeth Granli
Insta Women In Comedy promo for my short, "Group-Ease" – WhoHaHa and YouTube
All Record Covers collage – Third Man Records
Red Carpet Awards Night for Love International Film Festival – I was in "World Peace", which won Best Documentary Feature
Oscars Golden Soiree – Glenn Francis
Thumbnail for a YouTube video – "I Have A Voice" – Amy Walker
Getting in touch: VoyageLA is built on recommendations from the community; it's how we uncover hidden gems, so if you know someone who deserves recognition please let us know here.