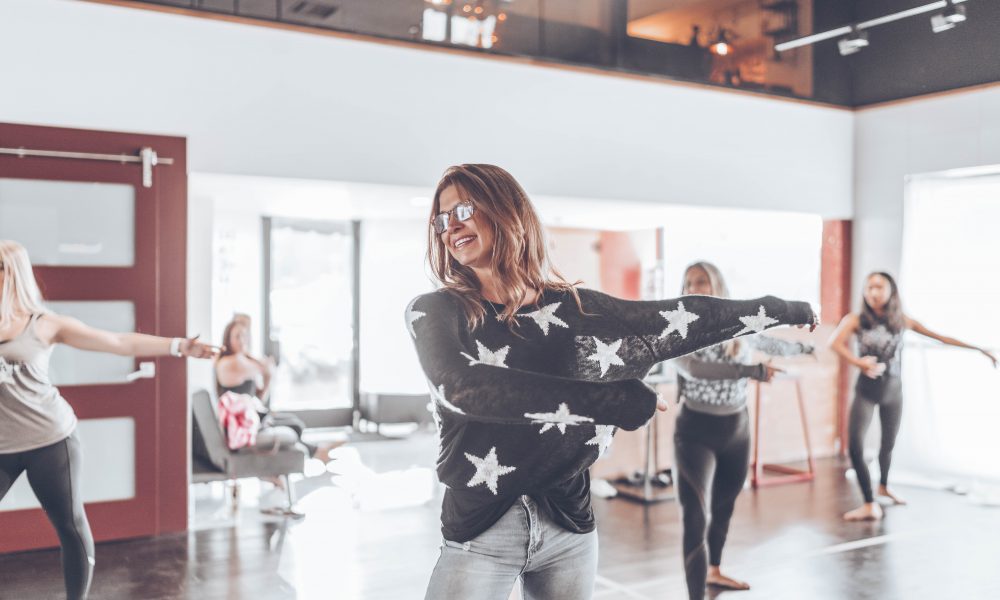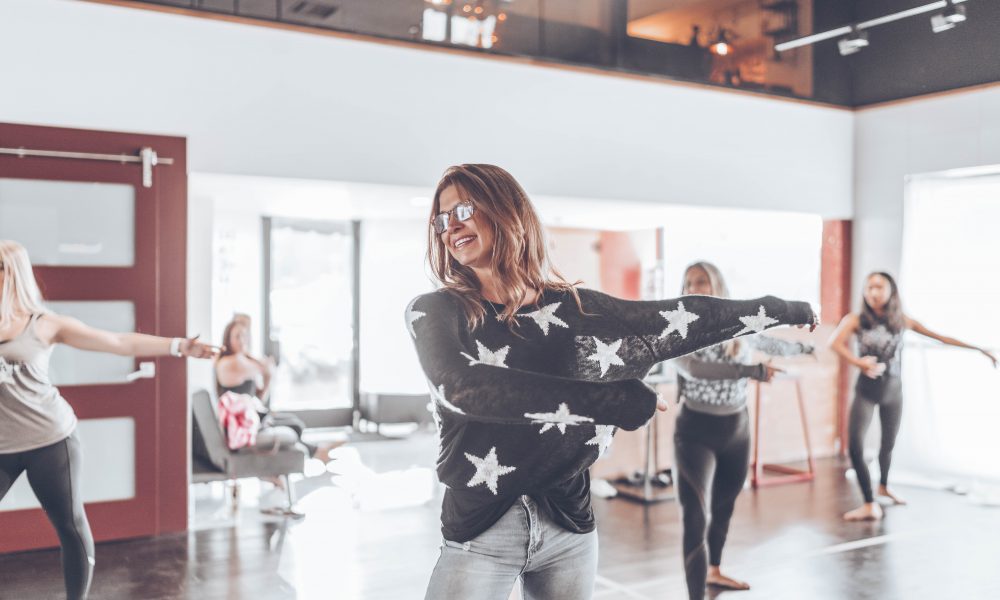 Today we'd like to introduce you to Amy Ruth.
Amy, can you briefly walk us through your story – how you started and how you got to where you are today.
Like many others, my parents chose to put my older sister and me in dance when we were very young. Luckily, they chose a studio whose owner gave her dancers freedom. She held an in-studio competition every year in which we would select the music we danced to & the costume we would dance in (and as young as 6). At the time, I did not understand how the freedom of making those two decisions made my total experience in dance so much different from others. Essentially, having the freedom to make those decisions would also, later on, shape the philosophy of my first business and inspiration for my first two books, CREATE Dance Collection & CREATE Dance & Choreography Journal.
I grew up loving music. I would spend nights listening to every genre, pencil in hand with my journal next to me, writing out how many dancers I saw in each performance, what they were to wear, which lyrics I loved, every single detail down to how they would wear their hair. I couldn't sleep if I had music on because I would continue creating, in my self made, very large, bright pink, dance & choreography journal until the early hours of the morning. When asked as a 10-year-old child, "what do you want to be?" – my answer was the same every time… I wanted to be a choreographer & teach dance.
Fast forward to 2009, I hopped in my car from North Carolina to California and achieved one of my lifelong goals – to instruct in multiple studios here in Los Angeles, & I did – for a little more than six years. Throughout my teaching career in LA, I did what was expected of me in each studio, but something was missing. I couldn't figure it out & felt defeated. I ended my last teaching contract, sold everything, and drove around the country by myself for a whole year, helping friends start businesses, trying out new states, new jobs, but ultimately feeling completely lost.
Nearing the end of my year away from California, I met someone who asked, "why did you, as a child, fall in love with dance?" – because I was taught to CREATE to the music that I loved! Music that was healing and moved me. Knowing I taught how other studios trained, I realized none of my students ever felt the same freedom I did. In instructing the technical, normal, dance class, I missed teaching the part that made me fall in love with dance! (& Of course, here's where the lightbulb goes off.) My mind was made up. My students were in California, and therefore, I drove back across the country. At this point, it was time to approach dance that made me never want to let it go… AND finally, make it my own.
August of 2016, myself and 10 of my previous students would start meeting for 4 hours each Sunday. They would choose their music & their costumes with a specific theme in mind. They would talk about the music they had chosen and how the dance they were doing helped them not just physically but also mentally. Before I knew it, CREATE Dance Collection turned into something even more significant. It was a safe place for all dancers to matter and to tell their stories. They were more excited to dance than ever, more technical, & were turning into the dancers I dreamed of developing. We brought back our love of dance because of our love and respect for music.
Four years and 50 students later plus students around the globe virtually, we are CREATE. We just put our first signage on our first building and now hold ourselves accountable for training well-rounded performers. Kids, teens, adults, dancers, musicians, actors of all shapes & sizes come here to dig deeper. They come here to tell their stories and to leave their joys and their fears on the dance floor.
That's such a beautiful story and it's something that I am sure will resonate with many. Often our paths are not a straight line, they have twists and turns and it takes a while to find our purpose. You've had a lot of success over the past four yeras, so looking back,  would you say it has been a relatively smooth road? If not, what were some of the struggles along the way?
I have to admit, I am one to welcome a rocky road, and through the years, I have been pretty good at problem-solving, but then COVID happened. On the first day of lockdown – I sat on the floor, in tears, not knowing how we would move forward. Shortly after, I began experimenting with video calling and, to my surprise, figured out even dance can happen through video calling. Maybe not in the same form as in the studio, but it worked.
It took some time to understand what was best but spending 30 minutes – 1 hour daily with all of my students individually where I would talk them through dance classes ended up being our saving grace. Not to mention, our themed workshops and virtual dance competition were born out of having to think forward.
I am happy to say, our silver lining through COVID has been pushing us to think differently. Before, our business model was reaching to "at arm's length" – now "at arm's length," is anywhere in the world. It makes me extremely happy to know we can help teens & older no matter where they are, and during a time where their mental & physical health needs more time and attention than ever.
Covid has definitely been a game changer, but it's great to hear how you've kept a positive outlook. Alright – so what else should we know. Tell us more about CREATE Dance & Music Co.
We are CREATE. We believe in letting our students hold the paintbrush. We specialize in developing well-rounded performers by training them in dance, theatre, and musicality. We consist of industry professionals who together have trained thousands of kids cumulatively. Our vision was to develop dancers who are connected to the heart of dance [the music, the lyrics, & the story] and, through that connection, can work through trials and celebrate successes and joys through dance. The breakthrough allowed students to choose their music, costumes & develop their choreography (with assistance when called upon), unlike traditional schools who only train in certain styles and don't allow as much creativity.
Now, we are a performance school, as well as hold personable interactive virtual workshops for anyone anywhere. Our workshops occur weekly, Monday – Friday, for 90 minutes per day, and help develop each attendee as a well-rounded performer. By the end of the week, each attendee will have a complete recorded performance in which they can use for auditions, competitions, a gift, or just as a keepsake.
CREATE workshops are for aspiring performers, and each workshop holds a different theme; therefore, you can experience one or experience them all! Not one will be the same as the next one! All levels are welcome; we ask you to dive entirely in with your Choreography Journal and pencil!
Any shoutouts? Who else deserves credit in this story – who has played a meaningful role?
I love that this is my last question from you. I can't go one day without saying to my students, "always give credit where it's due…" Musicians, composers, authors, screenwriters. Each of these creators inspires our dancing daily, and they always deserve credit.
For myself, I have to give credit to my original ten students for the success of CREATE. They told me what they wanted, needed, and wore their hearts on their sleeves. Sure I listened, but they spoke up! Now, most have graduated high school and have returned to teach or work for us in some way. Their dedication inspires every single new student that walks through the door & makes them feel they are in a loving, caring, nonjudgmental environment. I will forever be thankful for the originals & how each of them are turning into mentors for the future generations of CREATE Dance & Music Co.
Pricing:
Week long Performance Workshops $360
In Studio Classes Range $15-$25 hourly
One on One training sessions Starting at $88 Hourly
CREATE Choreography Journals (appropriate for the aspiring performer or dance teacher) $27.99
CREATE Dance Journals (appropriate for students in dance classes) $27.99
Contact Info:
Address: 312 S Catalina Ave.
Suite A
Redondo Beach, CA 90254
Website: www.createdancecollection.com
Phone: 310-584-7357
Email: amy@createdancecompany.com

Image Credit:
CREATE Dance Photography, Justin Harrison, Anthony Chanman
Suggest a story: VoyageLA is built on recommendations from the community; it's how we uncover hidden gems, so if you or someone you know deserves recognition please let us know here.