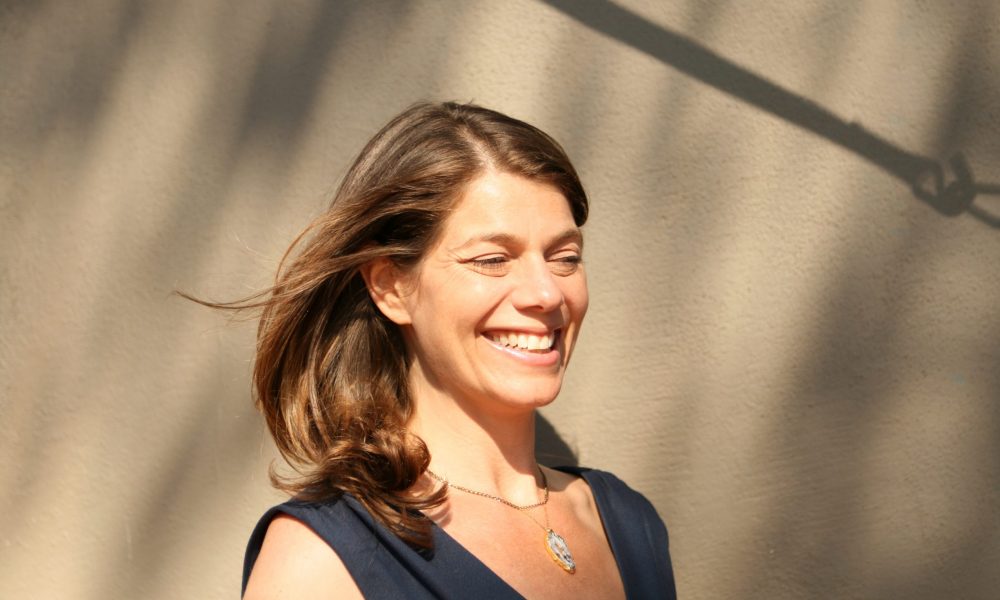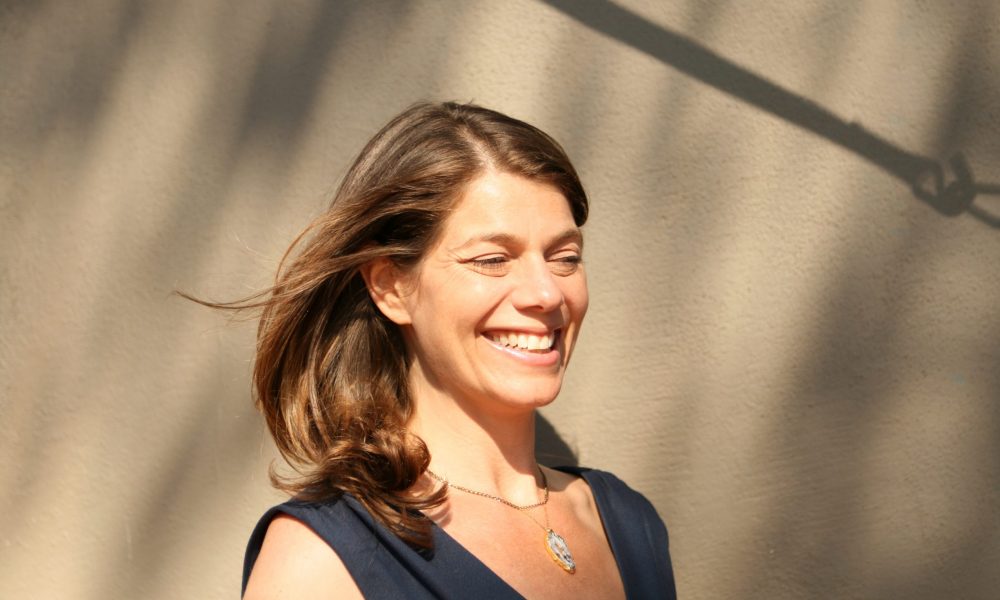 Today we'd like to introduce you to Amy Johnson.
Amy, can you briefly walk us through your story – how you started and how you got to where you are today.
Over ten years ago, I had an idea that the skills I used as an Entertainment Executive making movies could be used in individuals own personal lives and business endeavors. With over twenty-five years of experience as a producer in film, theater and business, I coined the term Personal Producer and launched my current business, Personal Producers. Just as film producing facilitates the arc of a movie from script to screen, Personal Producing does the same for my clients' visions, nurturing them from the first creative spark into full-blown actualized reality.
Early on as a Personal Producer, I was asked by Amber Valletta – supermodel, fashion icon, actress and humanitarian – to help her expand her brand value and venture out into the entrepreneurial arena. I helped her define what she wanted to do and implement her ideas. The result was the creation and launch of Master & Muse by Amber Valletta, the premier lifestyle brand for responsibly made fashion. Amber and I continue to work on building on her brand and thought leadership in fashion and sustainability to create meaningful change in that industry – the second dirtiest next to oil (Did you know that?!)
Each day, I work with my clients, including Amber to help them feel more confident and empowered in their own abilities. I help them develop creative solutions to accomplish their project goals and make their ideas real. From business development for a new education product to transforming a garage into an art studio, Personal Producing makes the seemingly impossible, possible. The intangible, tangible.
Today, Personal Producing has even brought be back to my filmmaking days. Amber Valletta and I formed a production company called A-Squared Films where we produce films that focus on fashion and sustainability. We produced four short films for Lexus' L studios called "Driving Fashion Forward" and are currently developing a short film called "The Changing Room."
Overall, has it been relatively smooth? If not, what were some of the struggles along the way?
The wonderful thing about coining a new term, like Personal Producer, is that it is… new and fresh and no one has ever heard it before. The challenging thing about coining a new term is that it is… new and no one has ever heard it before. I'm constantly being asked What is a Personal Producer?!
Explaining what a Personal Producer is and what a Personal Producer does can make for a very long elevator pitch. This also means that my kids never know what to say when they're asked what I do for a living.
Are you a Business Consultant? Life Coach? Organizer? Therapist? for-hire COO? The answer is that I am a little bit of all of these but not all of them at the same time. It certainly makes filling out forms on LinkedIn more difficult, but I wouldn't have it any other way.
In fact, when I was first considering the business, as a mom of two girls, re-entering the work field after a couple of years – a friend met me at the Venice Grind and told me that the idea wasn't viable. He said I should become a Life Coach. He meant it in a supportive way, but I was devastated. The truth is, I knew that Personal Producers offered something new and different and that people really needed this kind of help. I trusted my conviction and within a month of that conversation, I had my first client and first project – which turned into another project, and off it went – I had launched Personal Producers!
Today, each of my incredibly different clients truly appreciates that I offer them more. One of my clients said "Everybody needs an Amy! Everybody needs a Personal Producer!"
There have been struggles along the way, but trusting my instincts has paid off from the beginning.
Please tell us about Amy Johnson Company.
Personal Producers helps clients feel more clear, organized and satisfied with their work and environments. As a Personal Producer, I help my clients define projects and assist them in achieving the desired result, regardless of scale. My projects have included building and launching dream businesses, transforming creative workspaces, hiring and utilizing support staff, and developing infrastructure systems in both businesses and homes.
Using holistic project management tools, Personal Producers offers an intuitive approach to problem-solving and meeting diverse client needs. We take ideas from concept to full-blown completion. We offer creative solutions to make life more efficient, less stressful and lot more fun.
I provide clients a path to learn how to be more productive and peaceful in a style that works uniquely for them, by offering a proprietary process that includes consolidating, troubleshooting, road mapping and building organizational infrastructure.
I've worked with a 24-year-old artist in West Hollywood to develop a strong financial foundation for her art business. I helped a successful interior designer in Venice create Standard Operating Procedures for her thriving business so that her growth was supported by strong infrastructure.
I helped a mom in Santa Monica make her house more "zen." I taught the family that when things get messy it isn't a disaster, it means that the house just needs more "love" and attention. The concept of "loving" the house is one that my family uses in my own home too.
My clients build confidence as they see their ideas become reality. They leave our sessions having learned new processes for productivity and efficiency that match their particular lifestyle. To that end, I offer the Clarity Cleanse, that helps businesses and individuals gain more focus, efficiency and clarity. This is a customized process that includes a plan and roadmap which can be executed in phases to meet the needs of the client's timeline. No project is too big or too small.
Along the way, little by little, problems that had formerly blocked all forward momentum are solved. New systems are implemented and sustained, and visions are achieved. With projects completed, life becomes more elevated, abundant and spacious.
What were you like growing up? Personality wise, interest wise, etc.
Throughout my childhood, I tended to be the shy observer compared to my loud and vivacious family. I preferred being behind the scenes as opposed to center stage.
However, as I got older, I enjoyed developing ideas and making them happen – from making play-doh from scratch with my mom to putting on Grease shows with my siblings.
In High School, growing up in Wilmington Delaware better known as VP Joe Biden's hometown, I began to develop entrepreneurial endeavors. At age 15, three friends and I launched "Kitchen Aides – Be a Guest at Your Own Party." We were hired by our parents' friends' colorful cocktail parties where we served food and passed hors-d'oeuvres.
When I went to college at Northwestern and wanted some extra pocket cash, I brought Kitchen Aides to the Chicago and Evanston areas and turned it into a party staffing business, using my fellow undergrads as servers and bartenders.
After graduating with a BA in Communications, I started my producing career in Chicago, producing an improv theater show called ED. A year later, when I moved to Los Angeles, I formed a small production company called Sheridan Road Productions which produced equity waiver theater. We primarily produced shows my talented friends wrote at the Hudson and other creative venues.
As a young twentysomething, I became an entertainment executive at New Line Cinema and Fine Line Features. I acquired, produced and developed movies – some familiar like the Academy Award-winning SHINE, some not so familiar like Mother Night based on a Kurt Vonnegut novel and some shockingly sort-of-familiar like Poison Ivy 2 starring Alyssa Milano.
I oversaw and produced numerous entertaining films, which provided great opportunities to learn about the creative and business processes. I loved collaborating and watching ideas come to life on the screen.
Contact Info: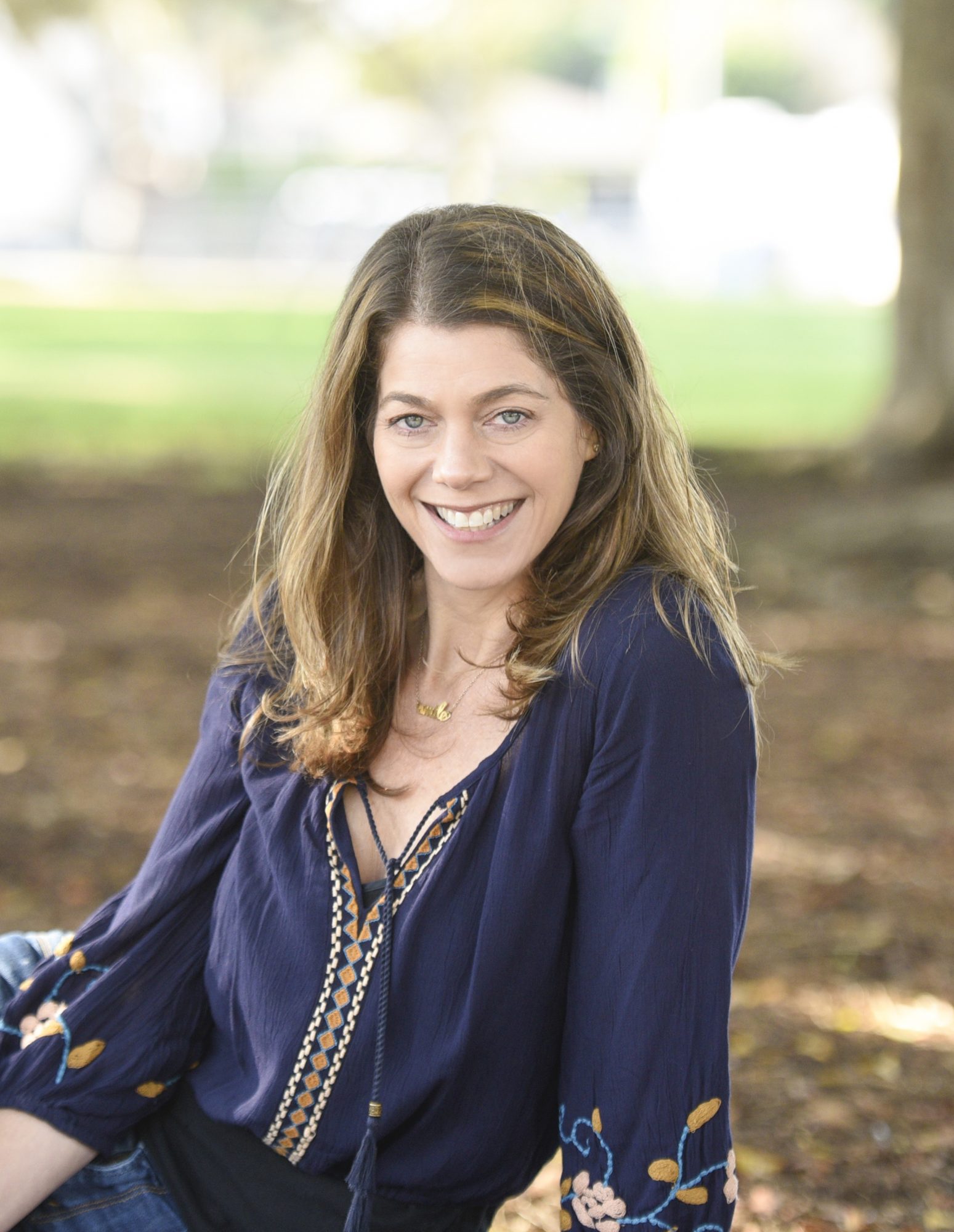 Image Credit:
Jacob Shelby
Getting in touch: VoyageLA is built on recommendations from the community; it's how we uncover hidden gems, so if you know someone who deserves recognition please let us know here.