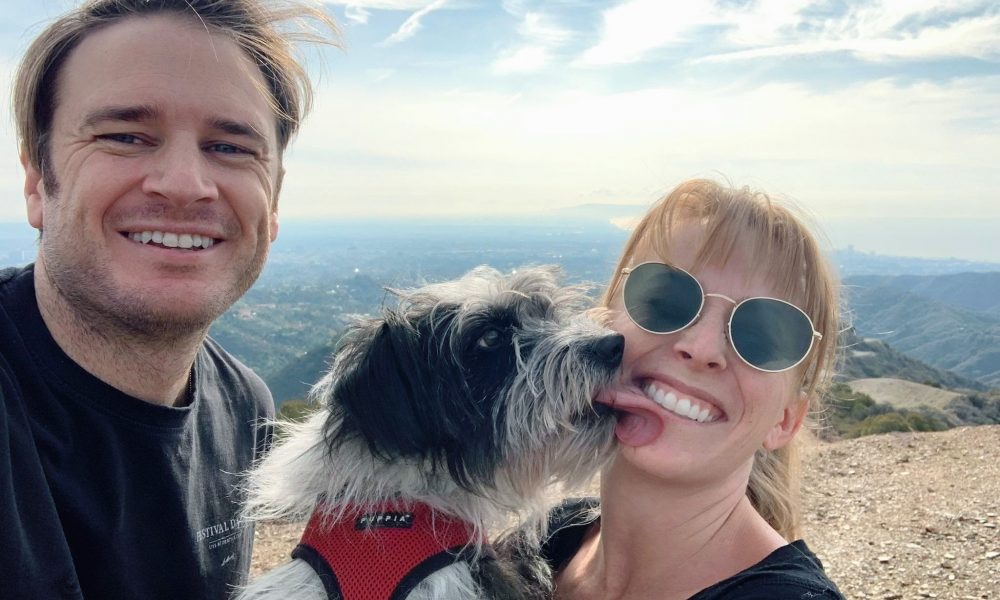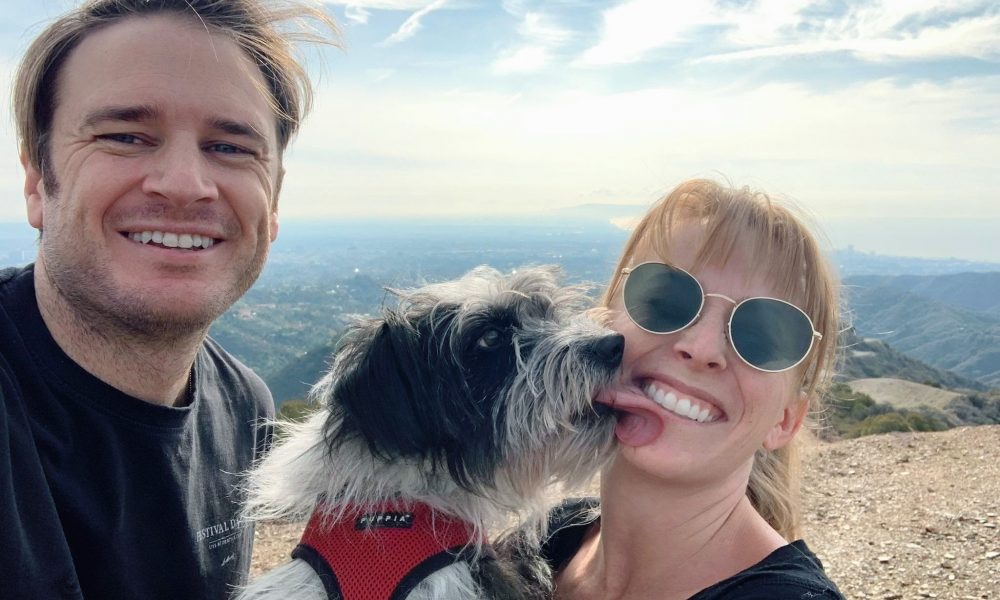 Today we'd like to introduce you to Amy Henson and Patrick Lundquist.
Amy and Patrick, can you briefly walk us through your story – how you started and how you got to where you are today.
We (Amy and Patrick) are partners in life and business, so our personal and professional lines blur. Which is of course a potential highway to the danger zone. Thankfully, in the case of OOVO, it's been incredibly rewarding and productive.
Back in 2017, Patrick was running the national education programs for the GRAMMY Foundation and the GRAMMY Museum. At one of his sessions, a top voice coach began handing out plastic straws to students for them to modify and sing through, which was puzzling. These students had come from all around the country for a week of elite coaching in Los Angeles—and we're handing them awkward, not quite right for the job, plastic straws as their key tool? How is there not a better way? But the coach was adamant that if they squeeze it JUST right to get the right resistance, they'd feel the difference in their voice. And she was right! Straw phonation, as it's known, is a recent discovery in vocal circles, and turns out, there are loads of benefits—IF you're doing it right.
Patrick was a former professional singer and had toured throughout his 20s with jazz/pop/R&B legend Al Jarreau in a number of roles. Al and he had tried straw phonation years earlier and didn't feel the benefits. In that room with the GRAMMY Camp voice coach in 2017 it struck him: Had he just been doing it wrong?
After work that day, he shared with Amy how straw phonation was wildly beneficial. He saw a unique opportunity to help people sing better. He just needed to create a better version to help them. Amy, a lifelong environmentalist and adamant problem solver, pointed out—people are tossing out tons of plastic straws to do these exercises, and that's not even the best tool for their voice. We can solve this in a much more environmentally friendly way.
Amy is a marketer by profession. She loves using her marketing powers for good and has been intentional throughout her career to specialize in marketing great causes and companies. OOVO, she decided, would be no exception. From the very beginning, we set out to have a zero-plastic supply chain and create a sustainable product. After a lot of reading, voice science research, professional advisors, and testing with friends, we designed the perfect vocal exercise tool. It's wearable, sustainable, and a lifelong value add for every vocalist.
We landed on the perfect product. But how the hell were we going to get it made?
Above and beyond the R&D, we didn't know anything about manufacturing, supply chain or IP protections—we started from scratch on all fronts. With both of us in full-time roles, it was a lot of weekend sprints.
A little over a year later, after trials and errors, we launched in late August 2018, with the first easy and effective, portable, purpose-made vocal straw. Amy was proud that it was fully sustainable. Patrick was proud that it just works. We were both proud that it was beautiful to look at, hold, and wear. We celebrated that people understood its value the very first weekend of launch—so much so that we quickly sold out! Clearly, we underestimated the market.
We've since gained thousands of fans and customers in over 30 countries. Among our users are GRAMMY and Tony Winners who rely on our products for performances in the studio and on stage, award-winning medical professionals who train people back to vocal health, and local voice coaches in small communities everywhere. It's truly been a whirlwind of people falling in love with OOVO.
Overall, has it been relatively smooth? If not, what were some of the struggles along the way?
The uphill battle has been education. If you walk into Guitar Center or call into the sales team at Sweetwater and say, "I'm a singer and I want to get better. What do you have to help me?" After a baffled pause you'll hear, "Maybe you could take voice lessons?" There just aren't many products to help singers and speakers get better.
Our products are based on fairly new voice science, so they're the first to market. They use a niche technique that only elite singers who can pay for the world's best coaches were finding—semi-occluded vocal tract exercise, or SOVT. The method boils down to resistance training for your voice. Most people aren't educated on how to exercise their voices safely, and often, by the time they seek help from a coach or therapist, they've already caused damage. Education and exercise before the damage happen is absolutely essential.
We're often asked what our product does because there isn't a lot of information out there on how your voice works. We explain it like this: you can go to a fitness trainer to learn exercises that will make you stronger. Curls work your biceps. Squats work your legs. And there is equipment to help you do it safely. But when you want to improve the muscles that produce your voice (which you can't see and very few people know how to exercise correctly), the only thing that was being prescribed was, "Maybe you could take voice lessons?" If you haven't hired a coach, or you don't have the means to do so, how could you exercise your voice in a smart and safe way? That's exactly what our products do.
We are showing that pairing voice education with OOVO products will help you fast-forward your vocal success and make your time with your coach and practicing by yourself more productive. By using your own breath and our products, you can balance the pressure in your vocal tract and exercise those hidden muscles in a safe and effective way. We help singers and speakers fix vocal strain, eliminate breaks, and develop a more powerful voice.
Please tell us about OOVO.
We started this company with singers in mind and quickly found it's also helping tons of people with non-singing voice problems. Our tools can help good singers level up very quickly, and that was the initial intention. But some of the most rewarding moments for us have come from people who are struggling to even use their voice at the most basic level.
Getting emails with subject lines like "A Huge Thank You From The Bottom Of My Heart" talking about overcoming Muscle Tension Dysphonia and being able to sing again with our products, or reading reviews saying "We purchased one of these for our mother who has Parkinson Disease to help strengthen her voice. It has greatly helped!"—That's the kind of stuff that really makes you high-five.
Through COVID, we are hearing from customers who found us because they're constantly doing video calls and have tired voices. We're helping them by giving them what a voice coach recently called a "reset button." Exactly! It's a way to re-calibrate and get back into your day.
We launched with the OOVO Straw Necklace in 2018, and expanded to the Sing Ring in 2019, with some surprises yet in store for 2020.
Going forward, we want to keep hacking the voice. So people who constantly have tired voices from speaking can fix it quickly, or if a singer wants to warm up faster, or sing higher—our products will help them achieve those goals. Our motto is aspirational: Be The Best Choice for a Better Voice.
Let's touch on your thoughts about our city – what do you like the most and least?
Los Angeles really has everything. We are in Santa Monica and love the beach. But we adventure often to Hollywood for concerts, and Patrick used to live in Mid-Wilshire, Hollywood, and Silverlake, so we go back there to visit our favorite haunts. We have more and more friends moving to the east side, so we spend more time there.
We love being surrounded by world-class musicians and artists. We consider ourselves very lucky to be so tapped into the music community here in LA and so we do everything we can to support musicians, performers, and actors who are chasing their dreams. We also love being active and escaping for a paddleboard session (with our dog!) on the Marina, hiking, or heading up to Pyramid Lake. There are so many nooks and crannies to Los Angeles, it's a fantastic city. If you haven't found a pocket you love, just keep looking. It's out there.
The worst part is the traffic—everyone says that. We're rooting for The Boring Company and cheer on remote work expansion. If every person in an office job gets to keep working from home at least a few days per week, that would reduce the morning commute for us all dramatically—and help with air quality. We've been very lucky to be able to work from anywhere and we hope that the silver lining of post-COVID world is that more people have that opportunity.
Pricing:
OOVO Straw Necklace: $99 -$129
Sing Ring: $39
Contact Info:
Suggest a story: VoyageLA is built on recommendations from the community; it's how we uncover hidden gems, so if you or someone you know deserves recognition please let us know here.