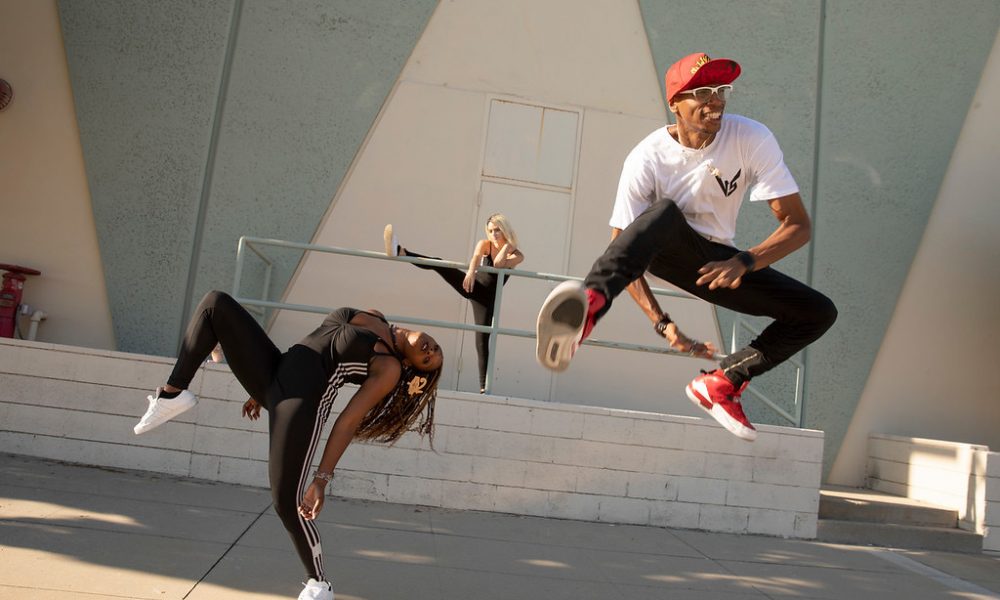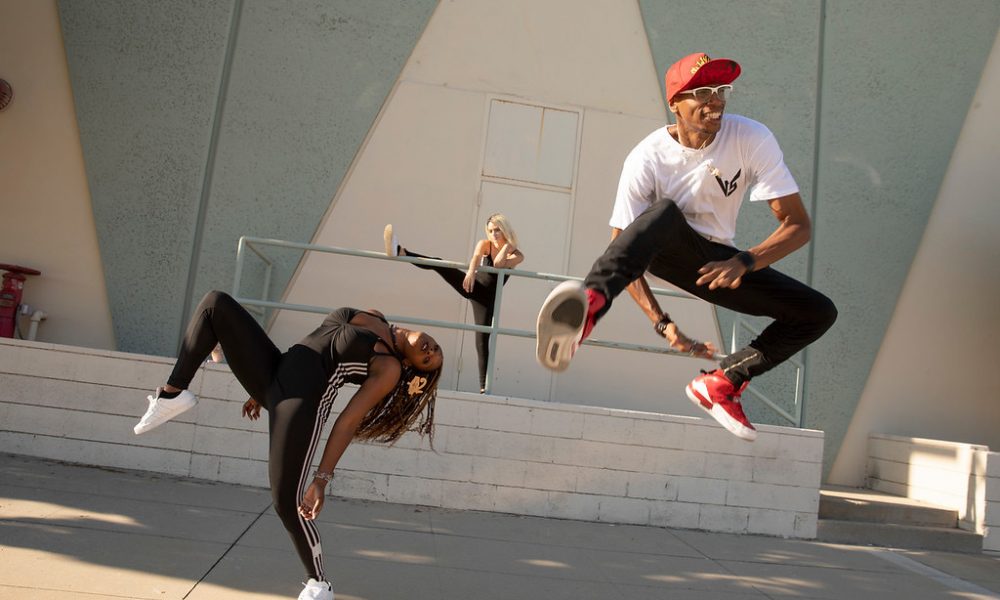 Today we'd like to introduce you to Amra Ricketts.
So, before we jump into specific questions, why don't you give us some details about you and your story.
I'd always been a creator. Before moving to Los Angeles in 2008, my career was 'professional dancer'. I've written three theater shows that have toured the UK, by the grace of a company formerly called 'Independence' with a few of my peers. We'd toured under the moniker "The HipHop Collective'. Originally from Philadelphia, Pa, I had been mentored by the members of the dance company Rennie Harris Pure Movement since the age of fourteen. My gateway into this came through my passion for video games; video games lead to me taking Capoeira classes, by inspiration of only the strong, and Bboying as I was very heavily influenced by movies like Fame, Beat Street, and Breakin. These classes opened up a bunch of opportunities to learn styles of dance from the innovators and creators of Funk and Hip-Hop styles (Locking, Popping, House). Immediately out of high school, I was asked if I wanted to be a professional dancer.
This was my life on the surface in public, in action. Around the same time, I'd become a pro dancer, I'd gotten my first home PC. With this tool, I would teach my self many things. From video editing to music production. I really dabbled in everything, but my muses would direct me to the many forms of the stage.
It was G4TV, a tech news network that allowed me to change direction and eventually digitize my talents where I was shooting for film and television. I moved to Los Angeles to act… Which of course everyone does, but what they don't tell you is much of breaking into the industry, while is very much so about hard work, it also tends to be a part to win process. "Take these classes", "get headshots from this person", "Pay for this service to access opportunities"… I'm a North Philly boy, and if you know anything about this place, you'd know it isn't exactly a space of wealth.
I was raised by my grandmother. I lost my parents at the age of four to a murder-suicide. My grandmom, bless her soul, took care of me and my sister and juggled my uncle who is only two years older than me. She had no male counterpart, and I can only imagine how many hours she worked to take care of and feed us. Needless to say, I grew up a pretty wild and free child; to vent these energies I played in abandoned houses and jumped into a dumpster behind a carpet factory for fun. I'd learn the ways of tumbling on pissy trash mattresses, and I would learn martial arts to defend my self. All of this continues to serve me to this day as this whimsy and these skill sets eventually evolved into valuable talents.
Summer 2008 G4Television flew me out to Los Angeles to be a guest correspondent after I'd created a series of spec commercials for the channel. I was their superfan. I still am. They put me up in hotels and paid me per dium, a check I thought was my paycheck. While I had experienced this while on tour dancing, this was different, I was doing the next thing I wanted to do, I was entering what the next phase of my life was meant to be. With this trip, I'd gotten to experience my first E3 and Comic-Con. Because of the fan content I created for the network they trusted me to host a few segments and I nailed it! I thrived in the hustle and bustle of hosting and learning and entertaining. I got to meet my heroes, ask them for advice, every moment was a chance to learn.
Immediately after Comic-Con, I went back into my natural dance form. I'd flown to New Orleans to teach dance as therapy for hurricane Katrina victims, after two weeks of that, I'd flown back to Philadelphia where my room was an unfinished basement in my family home. Everything I'd experienced just like that had ended as fast as it began and I was riding on an entertainer's high. The reality of my situation would eventually bring me to a point of depression. This would be the catalyst for my decision to me to LA. I saved the money I'd made dancing at bar mitzvahs, doing hip-hop lecture demonstrations, and teaching classes, and I bought a one-way ticket to Los Angeles. I had no real plan, no place to live, no job lined up. I was running on pure faith and ambition.
In Philadelphia, there was a hip-hop group called 'Subliminal Orphans', two of that group's member's played a pinnacle part in my life, one at the time an MC by the Name 'TuPhace', now goes by his birth name living in LA as a musician 'Mike Taylor', the other was Amy Yanick 'The Keen One'. She saw that I was taking the leap to the left-coast and gave me a space on her couch. For this, I am forever grateful. I live with her for three months, in this time she would introduce me to a man I honestly hope to reconnect with, in my modern form as I've grown by leaps and bounds, Cypress Hill Prime, the legendary B-Real.
B had been in the early process of developing 'BRealTV', his youtube channel. Keen had been the key figure in developing his website. Since I was staying with her spending a lot of my time looking for work and creating content, she saw the value in my video production abilities and introduced us. I then became the content producer for BRealTV, filming, video editing, sound design, and graphics, I'd do it all with pleasure. It was an honor and a great learning experience.
During this time television was going the way to the dodo, streaming was taking over and youtube was leading the way. G4 Television was gone, and my dream of joining that network seemed to be dashed on jagged rocks; I was being prepared for the next best thing.
My hip-hop upbringing and bboy background, taught me valuable lessons about communities, surrounding yourself with like-minded individuals working toward the same goal of being great, individually and collectively. Bboying culture and philosophy exist at the core of my being.
I am a man of the community. It's in the frequency of my birth name, 'Amra':
"The Law of AMRA was a common practice in ancient Egypt, in particular among the adepts who attended the Mystery Schools. It was perpetuated in Judaism in a slightly different form and nowadays certain aspects of it are found in Christianity. It consists in simply expressing in some way one's appreciation for a blessing or benefit received, though the blessing need not be a material acquisition or a financial gain. Whether we are aware of it or not, we are indebted to the Cosmic for everything that contributes to our well-being. This is why some people put the Law of AMRA into effect when they have been helped by someone in some emotional or physical trial…… " – Christian Bernard F.R.C.
I've been the founder and co-founder of a few crews in my experience. From Bboying came 'Illadelph Phlave', est 2001 a breakin' crew that represents the spirit of Philadelphia no matter where they go. The general of this crew is my young buck Box Won, a member of the Monster Energy Bboys. From the Phlave source came a network of dance crews and companies; most recently exploding on the scene is 'The Hood Lockers' who recently portrayed 'The Campbell Lockers' on Soul Train show 'American Soul'. From the G4TV community came 'The Nerdiest Kids', while we were fans, many of us were talented and I believed that we were more powerful as a unit we were. The most recent endeavor ruled by queens and goddesses "The Royal Nerd Society".
But how did I get there? Well G4TV fell apart and a lot of my ambition lived in that energy. I'd been auditioning for films and while did land a role or 2, I didn't stick anything I could live off of, or the industry cared about. It was the start-up Mahalo, an edutainment media site, that eventually became a content farm, headed up by Jason Calacanis. I was a part of 'Mahalo Games', It was here that I would meet my new media tribe; a group of friends that would define my LA path for years to come, to this date. From there, I went to NODE, it was there that I would be introduced to SMOSH. Smosh Games had been created with a few of us Mahalo alumni. Eventually, I was added to the Cast of Smosh Games. While the corporation that owned the property may not have been the greatest entity in the world, it is the cast and crew that defines the culture.
Overall, has it been relatively smooth? If not, what were some of the struggles along the way?
The road has been a flow process, which I guess could be considered smooth. I really moved to LA with the least. I've always had the ability to adjust and adapt to my environment; and I tend to be surrounded by those who believe in and inspire me as I believe in and inspire them. My path continues to serve me to this day. I have a roof over my head and I am not starving. I'm not where I would like to be. I never thought I'd have a job with a $56k a year salary. That isn't something I really considered while growing up in North Philly. Like everything else that job has come and gone, but it's what you do with what you've learned and how you manage the connections you've made and the bridges you've built. My road has been paved in love and ambition. I keep the names of those who have wronged out of my mouth and mind so to focus on the path ahead.
I'm not victimized by the bumps I learn from them. If the street is too bumpy, maybe you need to slow down; some bumps may just be hills for coasting. Even being blinded in my left eye, while attempting to be a gentleman turned into a blessing by the grace of friends and community. My struggle is spreading myself thin. I tend to try to do it all by myself when collaborators aren't available. This leaves me with a lot of projects waiting in the wings to be completed so they can shine. Beyond all of that, I've taken on a mantra with my understanding.
"I am less often where I'd like to be and more often where I need to be".
Please tell us about Nerdsworth.
As an Individual, I am Ra Nerdsworth: The Polymathic Creator. I'm an MC, embracing the true weight of the title 'Master of Ceremonies'. When it comes to my videos, I am the lead man, I produce and edit them, I write my scripts. I love edutainment. I am creating content to help people grow. I'd made a decision that I will be a part of the next great human renaissance. This means creating nutritious content where most entities monetize your attention through popcorn-candy-bubblegum distraction and drama. It is my role to enrich the lives of my fellow humans and awaken masterminds through the many forms of media.
As a music producer, I'd been a part of a rap trio called 'Broken Pixels' for years. We spit about video games. We eventually wandered apart. After that, I'd ask people for beats, and throwaways, people didn't come through, so I began producing my own beats to rap over. The prominence of my dance background allows me a great affinity for music and rhythm. My beats are an extension of my understanding of motion. My lyrical content is very gnostic occult; that's just how my brain filters information on a beat as I study a lot of philosophy and ancient wisdom.
I'm known for being myself in all of my forms while specializing in several forms of entertainment, my roots being in the scope of the diversity of hip-hop and the many forms of the stage.
I can't say what I'm most proud of as an entrepreneur. I'm still getting a handle on it and have never had a close mentor in it to let me know how and where I can improve. So much of my solo media lives on my own ambition and aspiration; I'm not yet where I want to be and know I can be.
As a collective "The Royal Nerd Society", we're doing a lot of things as a young company. Before 'The Rona' happened and everything was shut down, we'd had a regular event upstairs at The Federal in North Hollywood, where we'd have live bands play while the Los Angeles dance community vibed. Many people compared it to a popular event called 'The Floor'. This was our community building and marketing platform while we were developing other content. Sketch Comedy, Fashion based Photoshoots, Dance videos, we still have all of this on deck but our momentum had been slowed as soon as we'd began to turn heads. My ultimate goal is to get our play-tank funded so we can really focus on building up the brand and content. As a creative collective of predominantly people of color, we are diverse in talent and ethnicity.
Any shoutouts? Who else deserves credit in this story – who has played a meaningful role?
Geeze this one is loaded. While I mentioned Rennie Harris: Pure movement earlier, there are several prominent black male figures that really are a part of who I am. Ron 'Zen One' Wood was my Capoeira Mestre, the motion he taught me is my foundation. I am a heavy reflection of James "Cricket" Colter and Raphael "The Xav" Xavier, both rooted in dance, but Cricket is a very talented nerd and illustrator; Xav like me, is on the 'Ra frequency' and he wears it cooler than anyone I've ever met. The man is still active in bboy battles, fit as a fiddle, and does splendid work as an MC. It was 'Clyde Evans Jr.' who put me on the stage consistently as an original member of 'Chosen Dance company'. It's because of him that all of my UK opportunities opened up.
I need to give love to my crew, my brothers who side by side we always pushed to be the greatest. If you know anything about Naruto (which… let's assume you do), where I am Hashirama, my homie Husain is Madara. We started dancing together in high school, Marcus Tucker as the leader of the Hood Lockers and the dancer theater company Hood Nation is forever an inspiration. My whole crew from the oldest to newest generation function as a muse. Comedian Derek Gaines being a part of that crew as well, I'm proud to be a part of his entertainer origin story. Whenever he visits LA for auditions and filming, he most often stays wherever I'm living. I have several show ideas to write and pitch with him.
On the California side of things, I say "I'd be nothing without my friends" beyond those already mentioned, I wouldn't be in the position I'm in now if my friend Joshua "The Jovenshire" Ovenshire didn't believe in me and force me to apply for the Mahalo gig I honestly don't know where I'd be. I'd met him when I was a part of a group called "RadNerd" consisting of Me and two other friends Beau Ryan and Leo Camacho. Matt Raub, who is currently one of the head figures at Smosh, deserves a ton of love and credit as well. We'd met at Mahalo and became such good friends that we considered running a comic book shop together, an idea that would have likely turned into some sort of media project. He has played a big part in my life; my friendship with him has opened many adventurous doors.
The former Smosh Games Cliq became "New Element Six", another great entertainment collective consisting of Me, Mari Takahashi, David "Lasercorn" Moss, Matt Sohinki, Wes Johnson, and The Jovenshire. This is my power pack. Together we are a force to be reckoned with. The project is on hold due to a very unfortunate event, but I really hope we can pick back up because no one else is doing what we were doing as well as we were doing it.
Boze who was a later addition to the Smosh Games family is a ride or die through and through. Definitely a black woman in LA with the potential to be as big as someone like Oprah.
Cherry, my co-creator the mother of our newborn daughter Ma'at, is an integral inimitable being in my life who to this day contributes to my personal growth.
My RNS Goddesses Zennetta Matto, Bella Crimsonn, and Mode are splendid muses. In each of them lives a genius, each one has a specialty and they are enhanced immensely when we sit down and put our creative minds together. I have millionaire dreams, I believe it is capable with them.
Last and the most is the fandom and community I've gained while living out my dreams as an entertainer. They are the lifeblood of what I do. I've been a part of some of their lives since before they were in high school, now many of them are going into college, or graduating. It is their time and attention that I honor and they honor us back. Individuals from literally around over the globe, some I've had the honor to meet, most I have not, but they all matter. They build digital tribes and families in the environments created in our names and honor. They reflect us and I am very happy with my reflection.
Contact Info:

Image Credit:
Steven DeTray, Elisbeth Ruiz, Brooklyn Santa, Adriana Imhof, Joshua Verwey, Kai Rapelyea
Suggest a story: VoyageLA is built on recommendations from the community; it's how we uncover hidden gems, so if you or someone you know deserves recognition please let us know here.