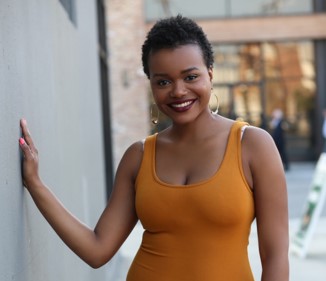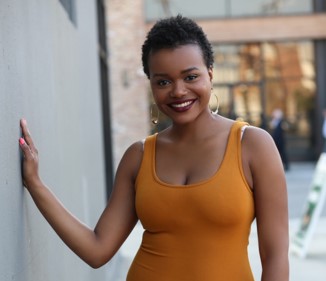 Today we'd like to introduce you to Amira Whitaker.
Amira, let's start with your story. We'd love to hear how you got started and how the journey has been so far.
For as far back as I can remember I've always dreamed of being an entertainer and been acting since the age of seven at a local theater along side of my siblings. Then something strange came over me during that awkward, teenage stage of puberty that suggested I take the more practical route of college, degree and a corporate career then get married, have kids and retire but deep down inside my heart & soul never bought it for one second.
So while attending my first year of college at the Art Institute of Philadelphia something inside told me to transfer to the Art Institute of Hollywood. Thankfully, I've always had the tendency to follow that voice within, and so I decided to transfer. I knew though in my heart that once I got to LA that I'd pick back up my childhood dream right where I left it off and pursue my career in entertainment. But things didn't quite work out that way, and I am actually glad that it didn't as I had quite a bit of growing pains to birth as a prerequisite.
So I did the whole college experience thing which ultimately served as a soul searching tool of getting more in touch with my authentic self, and once I graduated with a Bachelor's Degree in Fashion Marketing & Management it was time to get down to business and I jumped right into it, feeling my way through the casting processes/sites, headshots, networking, resume building, the industry "dos & don'ts" all while balancing adulthood post-college and the ups and downs of the human experience in general.
Meanwhile, throughout this entire journey, I've learned and grown so much as a human and active participant of society expanding my awareness and spirituality. I began blogging my character building lessons and sharing them with friends which led to some of the most healing, self-reflective discussions we ever had, and they always seemed to thank me for my fresh/refreshing and unique perspective.
This inspired me to launch my blog ActressAmiraAscending the summer of 2016 where I do just that, share my fresh perspective on age-old concerns/philosophies of the human experience and to ultimately let others know that they're not crazy and that even if they are at least they're not alone (LOL).
From there, I launched my podcast "Change Gonna Come" the summer of 2018 where I interview leaders of the activist community about solutions for issues that plague society, particularly the black community in attempts to bridge the gap between spirituality and activism for the benefit of all of society.
While my acting career has been progressing with a few TV appearances and steady digital work, I am passionate about empowering others throughout their human experience through empathy & companionship which is at the heart of every project I partake in because at the end of the day everyone deserves & wants to feel visible and valuable.
Overall, has it been relatively smooth? If not, what were some of the struggles along the way?
Absolutely not and in some kind of weird way I like that, because it really provided me with the opportunities to show myself who I really was and what I'm capable of. And to come out alive, still pursuing my goals when I could have easily packed my things and went back to my hometown is one of my greatest accomplishments that I'm proud of! I hate to sound cliche, but besides funding myself, the simple truth is most of my struggles were internal against my own thoughts.
I'd say my biggest struggle was establishing my inner peace, and it's funny because my acting coach Don Bloomfield often states that "greatness requires zen" and I bear witness. I had to really learn how to manage my thoughts and to habitually be intentional with my thoughts in order to have a foundational inner peace that allows me to maneuver through the uncertainty of the road less traveled. And I'd say my biggest struggle with that was looking outside myself for inner peace (sounds silly now) but I went on this whole journey through the "wonderful land of oz" just to discover what I was seeking was within me all along.
And it's honestly an everyday struggle because the mind slips so easily, so I have to make a decision everyday, but with my newfound inner peace, I can get back on track more smoothly than before. But establishing that inner peace was definitely a primary struggle along with all the residual emotional chaos and miscalculations that came along as a result.
ActressAmiraAscending – what should we know? What do you guys do best? What sets you apart from the competition?
I am Amira, actress, hostess of the podcast "Change Gonna Come" and blogger of ActressAmiraAscending.com.
However, I am mostly known for ActressAmiraAscending.com, where viewers can follow the progress of my acting career as well as view my blog. From the blog, you can expect a place of virtual companionship for seekers who are seeking (other seekers as well as truths) as I share that which is within me that may resonate with that which is within them.
Although ActressAmiraAscending blog spot is best known for its fresh perspective on timeless discussions and discoveries of the human experience, I also pride myself on providing a sense of familiarity as I am simply serving as a reminder to what the soul already always knew.
My specialty is simply humility and honor, encouraging others to always take self-inventory for their optimum existence yet understanding we're all beings just living and learning. You can also purchase bookmarks with quotes from some of my personal favorite blogs on the site as I credit literature significantly for my growth and I am currently in the process of developing apparel that will be available before this summer.
My Podcast, "Change Gonna Come" which is available on iTunes and anchor is my humble attempt to do my part as a participant of society towards contributing to the nourishment of the Universe through the avenue of social justice activism for the black community for the benefit of all.
That's pretty self-explanatory, I interview social activists, spiritual teachers and community leaders about possible, permanent, real-time solutions for the black community as I strongly believe all of humanity will be inspired by the resurrection of the black community.
While both podcast and blog are currently in the process of being relaunched by next month all previous episodes and blogs are still available for viewing. Ultimately, what sets me apart as a brand overall is my perspective. I really hate to sound redundant, but it's the truth. I provide a refreshingly humble and empowering perspective that genuinely aims to level out the playing field for all to know & feel how capable they truly are.
Because I genuinely believe and honestly desire for everyone to operate from their utmost capabilities for the benefit of us all. I think that'll be a dope world to live in.
What is "success" or "successful" for you?
I define success as making a significant impact on society. Although I stated significant, it doesn't necessarily have to be big act so long as it's meaningful, knowing that you made a difference for at least one person or at least contributed to it. We often see society as this grand entity when in reality it's us, the individuals that makes up society, so making a significant difference for even one person is an impact.
I don't want to simply be a taker from the Universe you know, I want to give something as well. So, for me, success is more of a lifestyle and a daily choice, but once I've established a concrete give-take relationship with the Universe via societal contribution, then I will feel comfortable enough to call myself a success. But I'm choosing it everyday right now as legacies take time and I believe the two go hand in hand, we all have a responsibility to leave a legacy behind.
Some of my markers are witnesses, individuals who can be like "her blog, or role has shifted something in my mind" or "my view about this or that has been enlightened because of her." Also, once the quality of my parents and family life has been significantly improved. I plan to buy my parents a house and more importantly experiences that'll enrich their human experience.
Ownership is also important to me, having something I can pass down to the next generation not only as equity but inspiration as well. I also value freedom with my time, to be able to have as much time as I want and need to further my success. See, success is continuous to me simply setting goals and smashing them in all aspects of life, and ultimately just making yourself proud of yourself.
Pricing:
Contact Info:

Image Credit:
Krystle Lina
Getting in touch: VoyageLA is built on recommendations from the community; it's how we uncover hidden gems, so if you know someone who deserves recognition please let us know here.