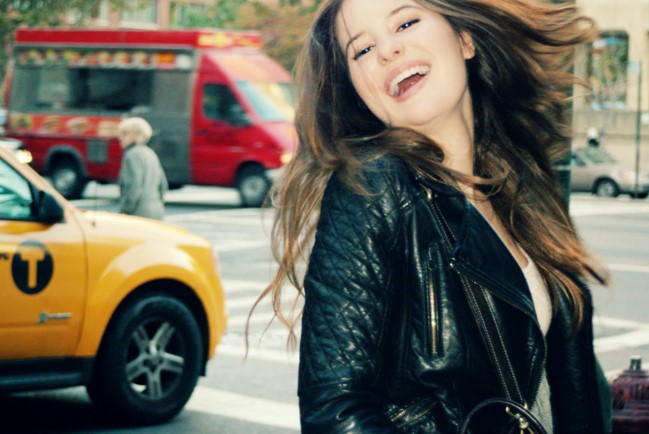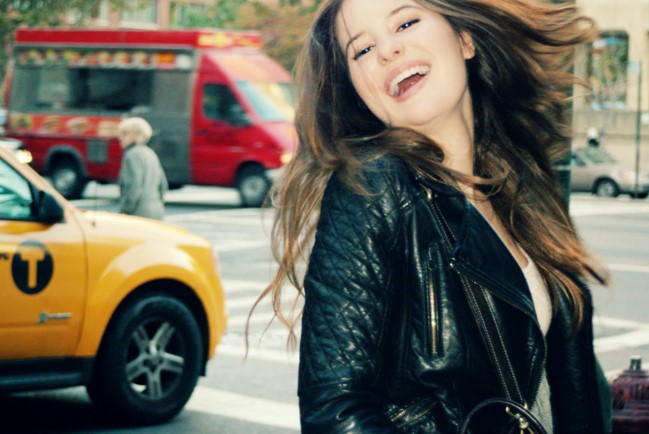 Today we'd like to introduce you to Ambre-India Bourdon.
Ambre-India, please share your story with us. How did you get to where you are today?
I was born and raised in Paris, France and moved to New York right after graduating from high school to attend college. I was in one of the only high schools in France that had a film program, and started my filmmaking path there at the age of 14. I made short films both in school and at home for fun.
When I moved to New York, it was a real culture shock, more than what I excepted! My major was filmmaking, I knew I wanted to write and direct, but my lack of understanding in cinematography was making things difficult for me, especially as I am extremely meticulous when it comes to my visuals.
I also hated cinematography classes, so I decided to take a break from filmmaking to do a year-long, intensive cinematography program. It was very challenging, because on top of writing, directing, producing and editing my projects, I had to shoot them as well.
It was difficult, but it was one of my best career moves as it changed me as a filmmaker. I'm a real believer in going out of your comfort zone to go further in your career and in life. I made a couple of shorts in film school.
One of them, "The Enemy," was successful in film festivals and earned awards for Best Foreign Short Film in Barcelona and Buenos Aires. I moved to LA to complete my Bachelor's degree in Filmmaking. There is no doubt that it's the capital of cinema, almost everyone you meet has something to do with the industry!
I'm currently working for a YouTube channel called Life Noggin. It's an animated educational channel with 2.6 million subscribers. Working in animation and on an online platform is different from anything I've ever done before, and I'm learning so much!
I'm the Head Production Coordinator, I make sure that the work is done on time and manage the team. We release two videos a week, which for an animation channel is unusual because it's a lot of work and requires an efficient team!
Besides my YouTube adventure, I'm an aspiring writer/director!
Great, so let's dig a little deeper into the story – has it been an easy path overall and if not, what were the challenges you've had to overcome?
"Making it" in the film industry is definitely a struggle! Even as a student I started to see the different challenges that I would encounter in my professional life. Weirdly enough I realized that the film industry was a male-dominated world in my first year of college. I remember thinking, "How am I going to do it?"
It was a little bit scary at first, I thought that I had to keep a low profile so no one will notice, which is absurd! Today being a female filmmaker doesn't make any difference, the industry is changing and I've arrived at the right time.
To be honest I don't really consider myself as a "female filmmaker" but just as a filmmaker. What should matter is what I make, and not what gender I am. However, a struggle that I didn't expect was my age.
I've been in the process of making my first feature, and my age always comes into play at some point. I'm 23 years old, and when producers or other people in the industry find that out, they tend to step back or approach me differently, and I feel judged. I'm sure that things will change, and we can already see that with younger directors like Damien Chazelle or Xavier Dolan.
Writing and directing are hard crafts to master, and it calls for life experiences. What people tend to forget is that life experiences are not defined by a number, young directors have things to say and should be listened to. The more diverse the industry is getting, the richer it gets in terms of content, these past few years have proved it.
When I was in film school, I wanted to take advantage of that opportunity to experiment and find my style. Filmmaking is a high stake craft, so this was the right moment to take as many risks as I could! I was very criticized by my teachers because my projects were "impossible" or "weren't going to work out."
The biggest lesson I've learned is to only do what you want to do, and what you believe in, and don't listen to other people (or at least not every single one of them!). Every time I've listened to my instincts and did only what I felt was right for me, I had successful results, and people loved it! You can feel through the silver screen when someone puts their heart and soul into their work.
Everyone will have an opinion on your art, and you cannot please everyone, this is simply impossible. Moreover, there is so much pressure in making as much money as you can when you're making a movie, which is understandable because you have to pay back your investors and make profits if you want your career to thrive.
I have definitely been in this situation when producers push you to write another story than the one you pitched originally, and you end up with something that you don't even like. If your art is sincere and reflects the message you want to convey, this is the most important.
We'd love to hear more about what you do.
I don't want to be specialized in anything, I want to do whatever I feel passionate about. The two most important things for me are the art and the message. Being in the film industry is an amazing way to convey important messages.
Nowadays films, TV, and any other video platforms are such powerful media. People are watching them more than ever, and they get influenced by the type of entertainment they are consuming. As filmmakers, we have a huge responsibility which is both amazing and overwhelming. I think films should empower people.
Being art crazy and an activist in my daily life, I want those two elements to transpire in my work. For exemple I wrote and directed a short film about mental health called "The Enemy," then I did "Genesis", a proof of concept on healing and body image. Another project that was important to me was an ad I did for an NGO fighting human trafficking and sex slavery. There are so many things that are close to my heart, I don't want to limit myself.
I also love all the different platforms offered by the entertainment industry today, my ideal career path would be one as diverse as possible. I would also love to make documentaries someday!
If you had to start over, what would you have done differently?
For example, when I was working with producers or other professionals that were trying to change my work in ways that I didn't like, or asked me to go against my ethics, it was very disturbing. Now I think it's important to tell yourself that it's OK to step back, and worth taking more time to find people that will believe in you and in your art as it is.
There are so many people in the World and in LA only, who want to make things happen and share them. I wouldn't rush it or put too much pressure on myself anymore to make my projects happen. It's not worth working with people that simply don't correspond to what you're trying to do.
Contact Info:
Image Credit:
Ravjot Singh and Florian Moret
Getting in touch: VoyageLA is built on recommendations from the community; it's how we uncover hidden gems, so if you know someone who deserves recognition please let us know here.