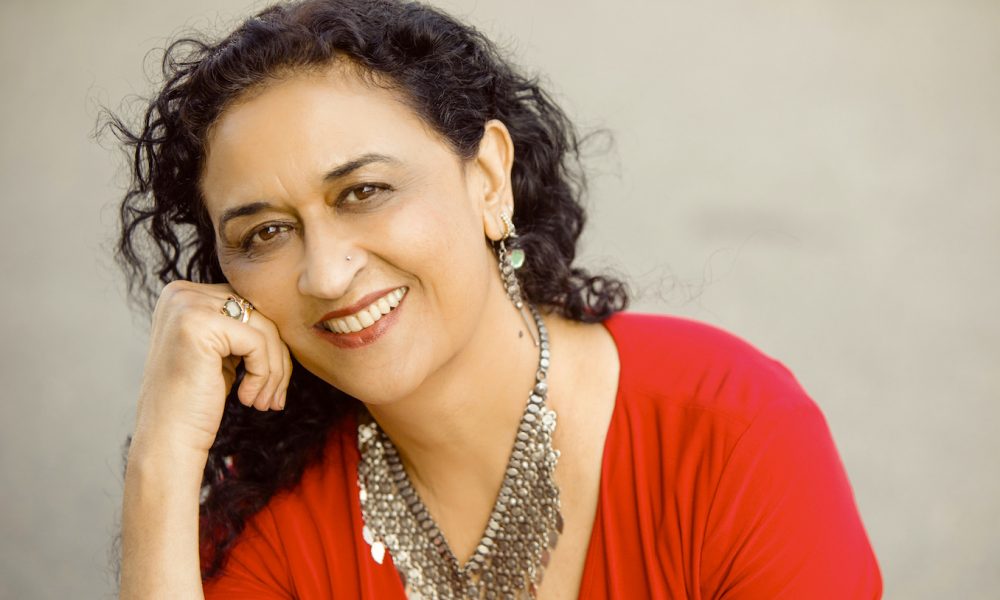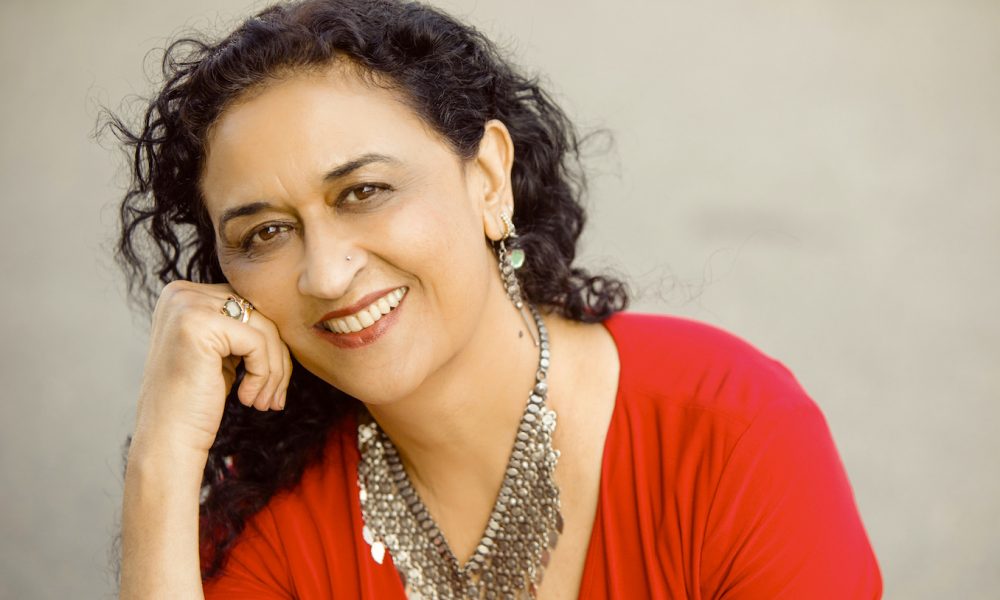 Today we'd like to introduce you to Ambika Talwar.
Ambika, can you briefly walk us through your story – how you started and how you got to where you are today.
As a child, I was very serious, imaginative, and creative. At the same time, being the oldest in my family, I had a few more responsibilities than the younger ones. So I would take great pride in being studious, bagging prizes at the end of term, and also creating little plays. This is how I would spend summer vacation at ages nine and ten – directing little dramas we would put on in our living room. Guests were parents of all of us kids who went to school together. Then I was in St. Francis High School in a town called Jhansi. Quite delightful. Such creative activities continued in high school too.
My foundational education was in India. Growing up, I was drawn to being a filmmaker. This did not happen — at least not as a vocation. I came here to Los Angeles and decided to continue studies and earned my second masters' degree in Comparative Literature. Then I started teaching at a community college. I have been a professor in the English department. Naturally, my inner voice compelled me to write poetry as I had been since my early years. I am published in diverse reputable local and international poetry collections.
Since my younger days, I had also always been interested in the healing arts – somehow quite drawn to it. Coming from India, I was also accustomed to the use of home remedies for various health concerns. So it was a natural outgrowth, one thing leading to another – teaching (I still teach), writing, and now developing my practice in holistic wellness consultation. It is very satisfying and a lot of fun too. I remember while in high school, I took an introduction to health class, and, in college, I took the St. John's Ambulance class. Looking back, I feel amused that a few days after this course, someone in the hostel fell and hurt her arm. And here I was ready to assist. We caretakers have to watch out though. Our sensitivity can take a toll on us.
Anyway, when I arrived here in LA, I did odd jobs. Somehow, I landed a project at the OC Dept. of Education, and this was about creating a teacher training video. I was so excited and used symbolic narrative to show how to clear writing blocks and what teachers could do about it. That was a lifetime ago it seems. But it fell through – They seemed to not want a metaphoric, imaginative approach. It left me wondering.
Then I started teaching full-time. I realized that education also needs something deeper than what was/is offered here. You know when you do something, you are wholly involved. You cannot just do a lesson and leave it shallow. Teaching these writing classes for me also became a visionary exploration. My students would proclaim how "idealistic" I was. And this is true. The challenge was to get them to connect more deeply with themselves. I learned that when you become more in touch with who you are, the more likely you are to "want" to learn and grow. Sadly, such spirit is lacking in our systems, with a preponderance on numbers.
By "spirit," I absolutely do not mean religion, which is a personal belief system. I realized that my pedagogy is based on holistic principles as well – we must understand our deeper connection with the world and integrate creativity in learning. Humans are creative and imaginative beings. Indeed, to expand my students' sense of connectedness with the world, I also created peace events at the college. And this stirred again my interest in developing my holistic view of health ­– naturally.
Thus, the story unfolds. I studied various modalities and now have my process, which I call Intuition-Energetics. We study different approaches and ways, which seek a singular seed in each of us who have such inclination. And all these diverse processes find their container in a name you feel called to or the name calls you — the goal is the same, to awaken us to our True Self or wholeness.
So I offer group workshops and also individual sessions. I have facilitated groups in India and here. Currently, I am offering group healings online with The Gateway Portal for Growth & Wellness in Culver City. I invite you (if you are called) to connect with me for your wellness needs, so you can Rejuvenate Your Joyous Self! I look forward to connecting with venues for workshops. Key to whole health is the alleviation/easing causes of stress.
You know, as sentient beings, we are each interconnected. I understand that everything we do is related; this is a basic principle of all life. So this idea is fundamental to everything I do. As a poet, I am grounded in seeing the world through this lens. Naturally, how we use language creates our reality. Therefore, poetry and healing are also interconnected in the re-shaping of one's own sense of self through language we use and the thoughts we think. As an educator, I have sought to inspire this principle of interconnectedness of all sentient life in my students whether it be through stories, cultural values, or world events. In this way, you see all that we do overlaps. So every single thing we do very naturally feeds the other. And, I daresay, holistic teaching is so much needed in our schools, so our youth receive a stronger foundation in who they are and their relatedness with our diverse communities.
PS: So here is a story of the film I did not mention earlier. I did make a short film, which won Best Original Story award in Huy, Belgium, in 2000. Following this, I wrote two screenplays. I have not pursued these yet. Without going into details, I want to add that everything we do or write about is ultimately about Love. Isn't love more than how we normally view it? Love is kosmic force.
Life happens! One thing leads to another. Anything is possible. Everything is interconnected. Let us transform our shadow, so we can re-connect with each other and enhance the beauty in the world. Surely this is a path to peace.
Great, so let's dig a little deeper into the story – has it been an easy path overall and if not, what were the challenges you've had to overcome?
Smooth road? No. Of course not. Life! O for a draught of easy-going, I say.
Challenges in all areas of life have been my rough-woven carpet. I have to laugh at myself. Where the dreamer and what the dream! We each have diverse inclinations. And for any business, building relationships is key. This, too, had its rough-hewn garden patches. We must face and clear our deep-rooted shadows, clarify our boundaries, and create new meaning as we go along. Who said the journey of a hero/ine is paved with gold or tender rose petals?
Then, of course, working full-time had and has its own challenges. Time. Feeling pressured. Over time, as we move along, sometimes we lose ourselves. So, I have been there too. Lost to myself. And that was a challenge also to overcome. When I think back, I realize loss of history and familiar nuances made me wonder about my destiny. And I did not resolve this; I think we are always in longing when external situations stir conflict with our perceived desires. So discovering one's own resonance is key… a lifetime unfolding through ups and downs and losses. Time for the profits! Right?
Are we not all going through another big passage and isn't this more dramatic and intense than anything else we have endured? Once again, we get to review who we are and what we wish to become and do. We must not let dissatisfaction with our self and discouragement set in. So we do not keep wondering where we lost our way. Or something. Maybe, we changed or the world around us did. We have to come to terms with our weakness or limitations and take new action.
Somehow, over the years, I trudged along and kept going – painting, writing, teaching – and here I am. Now again, we are in the midst of shaking out of old patterns – when you peel layers, you reveal more yourself. Isn't this the stuff of life? It helps to cultivate a spiritual view of life – the interconnectedness of all. If only, I had had the wisdom of right action earlier. If only…!
Please tell us about Creative Infinities & Golden Matrix Visions.
Well, I had a vision looking out of my window one December afternoon in 2003. And from this vision, I came up with the name Golden Matrix Visions, which I developed into my logo. I have used it on books I have published and is also on my site. This site is for "Poetry: a journey in self-recovery through self-reflection." My patreon site offers audio files of my poems.
By the way, I also have an author page on Amazon, where you can find my poetic-spiritual travelogue titled, My Greece: Mirrors & Metamorphoses. The cover design uses one of my paintings of a big earthen pot. It is truly lovely. The pot I painted had come to me in a dream before my visit to Greece in 2002. The cover was designed by my artist friend, Lark Larisa Pilinsky of LarkGallery.com.
As I was writing, painting and developing my healing work, I felt I should bring it under one name. So I call that site: creativeinfinities.com. Under this aegis, I am promoting my wellness sessions and workshops. What sets me apart – hmm, I feel my intuition gives me insights on a person's/group's issues, and my sensibility sources also from a deep well of wisdom. I am able to glean insights about my clients' lives and narratives that helps them resolve instantly their issues and concerns. Well, everyone expresses a certain frequency or sensibility. I would say my keenness and quick knowing connects with clients' concerns. You know this adage: Get to the truth and be set free!
Truly, it is what happens in the exchange that occurs and is meant to serve people and the community at large. See, everything is interconnected – time, space, story, effects, passing on, rebirthing.
It is taking me time to reinvent myself as a businesswoman. I would say I am proud of my persistence in making this happen. And I see it will take some time to shift from being in academia, which is somewhat a controlled environment. I need new muscle and a ton of support. And even then, we poet-artist-healers are ultimately also teachers and learners.
Do you look back particularly fondly on any memories from childhood?
Many moments arise in my mind's eyes – let me post some here not in any chronological order:
* I have this picture of me as a kid – I had hurt my hand, and I am looking up teary-eyed. It was taken by my father. I have it somewhere.
* I was under two years and was watching my father wash his motorcycle. Then I walked off and peered into a pond and fell in. My father turned around and not seeing me where I was, wondered if I had fallen into the pond. I remember that moment – falling in and him pulling me out.
* Doing puja with my maternal grandparents was very special. I used to gather flowers for them. One time playing outside, I got stung by a scorpion. Someone I remember placed a big iron key on it. Home remedy – the iron drew out the poison.
* I was (am) a simple shy person – helping at home + doing well in school. But I can also be bold. When I was in college, I remember getting out of the car to direct traffic. My mum's friend noted how "brave Ambika is." I must have felt pleased.
* Mum stitched me a green dress with white frill. Cute, isn't it? She also loves to paint and to sing. These days she makes more art, enjoys her plants and meditation.
* Driving in the northern Indian mountains, I saw this pert beautiful blue bird sitting on a rock. I cannot forget this instance. So clearly etched in the mist of mind. Now I have a singular hummingbird who has been playing by my balcony off and on in the past week.
* As a teen, I remember in Devlali where I was also born, our home was on a large lot. There was a big banyan tree by the front entrance. I found just the right big space in the middle of this wide solid tree-trunk. That was my hideout: I would clamber in and read my books in peace.
Aren't peace, love, and harmony what we long for? To share our selves in peace and be in joy? To feel that we have a chance at creating a golden age for our humanity?
Okay. I am idealistic. Why not? Join me. Namaste!
Contact Info:
Meditations on Mango – Placed in top 10 Great India Poetry Contest.
https://www.youtube.com/watch?v=qOl1DcYcEJ0&t=10s

Image Credit:
Margie Woods (My horizontal photograph), Other pictures were taken by friends also reading. Picture of me with painting – taken by Maja Trochimczyk
Suggest a story: VoyageLA is built on recommendations from the community; it's how we uncover hidden gems, so if you or someone you know deserves recognition please let us know here.