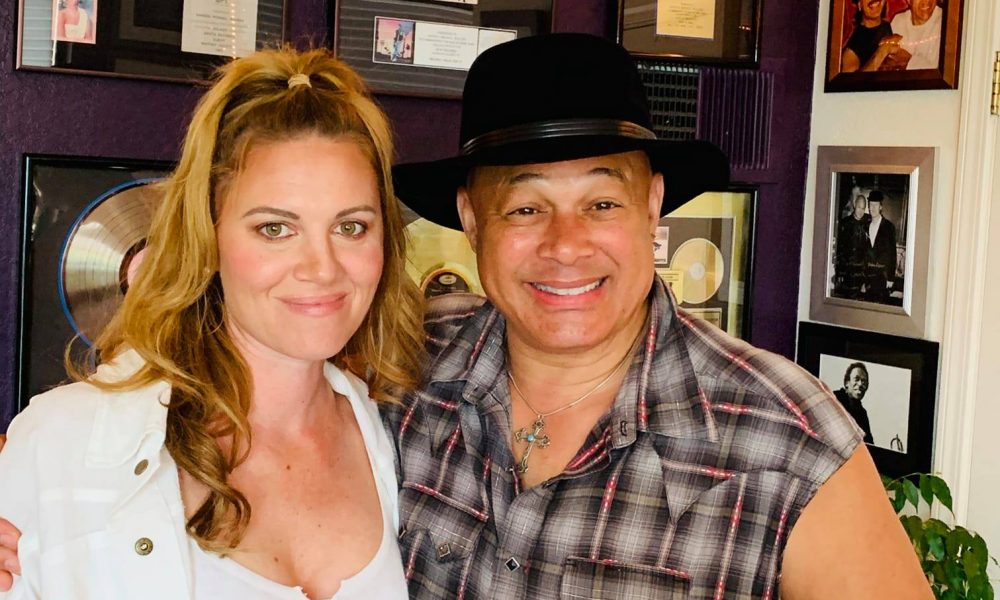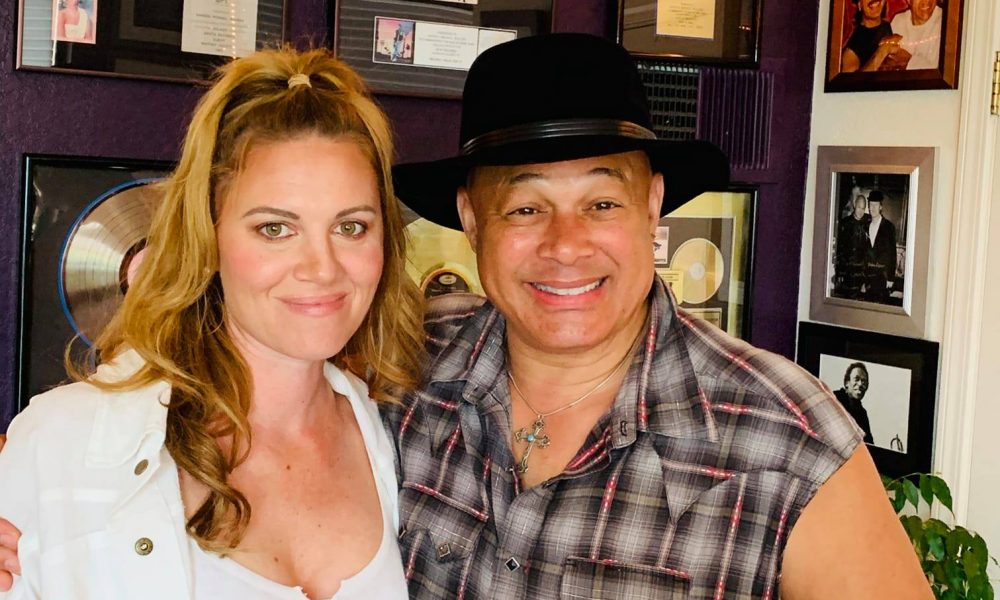 Today we'd like to introduce you to Amber Bollard (Artist name Amber Claire).
Amber, please share your story with us. How did you get to where you are today?
Leaving my home country of Australia 19 years ago in search of becoming a successful singer and entertainer in the US although seemed impossible at the time, the possibility became even more exciting to me. After packing my bags and leaving my family behind with only a few hundred dollars to my name (to a lot of people), seemed crazy, but to me, it was normal and inevitable. Growing up I would listen to Madonna, Whitney Houston, Kylie Minogue, Mariah Carey, Tina Arena, Toni Braxton, Stevie Wonder and Michael Jackson. After competing in talent show after talent show and struggling to get an opportunity with my music career in Australia, I took a chance on the US embracing me and (hopefully) the rest would be history.
Fast forward to my arrival in Atlanta, Georgia in 2002, I had the opportunity to sign with a record label that was owned by a world-famous boxer, who I will refrain from naming. At the time, I was extremely naive, but my passion and desire to become a singer outweighed any thought of wrong doing by my new found and so-called 'lucky break'. Without having the financial means or proper legal assistance, I signed a recording deal for seven years that would end up costing me my freedom and sadly, any chance of a music career. To cut a long story short, I was stuck in a very bad recording deal and as they say 'shelved' without having the chance to release any music or do any performances other than one show for HBO.
Fed up with the treatment I was receiving from my label and 'supposed' sponsor here in the US, I decided to move to Los Angeles in 2004, where I had the opportunity to become a radio host for an internet radio show. Although it was all new to me, at the same time, like everything I did, I threw myself off the deep end, knowing that being able to swim would save me, no matter what. It was during this time, I would teach myself the ropes of publicity and spend a lot of my time, building relationships with entertainment publicists and companies, without even getting paid.
After a good couple of months, I started receiving press invites through the radio show to cover red carpet events, such as movie premieres, award shows and even getting celebrity guests on the show. I felt really happy that all my hard work was paying off -even though I came here for music, I ended up becoming a writer and entertainment reporter!
In 2012, knowing of the difficulties we can all face as artists -not getting any type of coverage or exposure, I decided to start my own PR company, as well as assist clients who are needing additional press for their entertainment portfolios or get more of a presence online. It has been very rewarding as I have helped artists and businesses from all over the world in generating their name or brand online. I have also been able to assist celebrities with additional press -including if they have a new project they are trying to promote. It has been great to have some of these artists repost a lot of my articles on their websites and social media accounts including Carmen Electra, Hall and Oates and others. Unfortunately, somebody found out what I was doing and sadly, she stole my whole business idea, clients and even tried to use part of my business name (27PR Media). I was the first in the world to come up with a concept like this to help artists and offer them press packages on several platforms, so it has been really heartbreaking for me. Thankfully, I keep doing my best and continue to receive rave reviews for my work.
Over the years, this line of work has become very rewarding to me, I have had the type of opportunities only some people would dream of, but also many long and strenuous hours. Along the way, I have dealt with many hardships.
However, I have to say that the most rewarding and exciting experience (of late) happened to me earlier this year. Through a Mariah Carey fan page that I created back in 2015 @mariahcareyonly1 I connected with one of my favorite producers of all time -his name is Narada Michael Walden and he has worked on some of the most beautiful songs of all time which I grew listening to (with my family in Australia). Narada has won grammy and Emmy awards and has produced and written such songs as 'I Don't Wanna Cry' by Mariah Carey, 'I Wanna Dance With Somebody' for Whitney Houston, 'I Knew You Were Waiting For Me' by Aretha Franklin and George Michael and so many others! Needless to say, I told Narada my own story about what I had gone through and how it was always my dream to work with someone like him and to write some beautiful songs. Thankfully, I can now say my dream has come true -to have another chance at my music career almost 20 years later. I am so thankful that somebody at his level took a chance on me and believed in me enough so we could work on some music together. We recently worked on a song which (myself), Rory Kaplan and Narada Michael Walden all created together entitled 'Nothing Can Break This Love'. It is set for a release on august 12th and I can't wait for everybody to hear it. I am so thrilled that my opportunity has finally come around again years later and I want people to know, it is never impossible to reach your dreams, no matter what age or time we are in. I never gave up on what I loved and I will forever be grateful for this incredible opportunity to do what I love. Above all, I want people to be inspired by my music and story. It is nice to be able to help other artists on their journey but to also be doing music again for myself.
I want to thank Tarpan Studios in San Rafael for their incredible job on my song, including all the amazing backing vocalists, producers and engineers -and I also want to thank my family who have stuck by me through all the years.
Great, so let's dig a little deeper into the story – has it been an easy path overall and if not, what were the challenges you've had to overcome?
I dealt with a roommate back in 2009 who turned out to be a stalker -it was a nightmare for many years and definitely caused me depression and anxiety as well as trust issues. This individual also hacked my emails and slandered me all over the internet with lies. I also dealt with immigration issues and not being able to see my family in Australia for many years, but thankfully, through my own honesty, and integrity, even though it took a long time, I finally got my status -this was a huge relief, considering all I had gone through in the California court system (regarding the stalking case). I didn't get any type of help or assistance and was forced to fend for myself. (The court system needs to change their laws and prosecute stalkers and cyberbullies (who can also be adults too) -with tougher penalties. Too many times, these types of mentally ill people ruin peoples lives without any consequences.
27PR Media – what should we know? What do you guys do best? What sets you apart from the competition?
I started my business (27PR Media) back in 2012 to help artists from all around the world with getting additional press and articles to help their presence online. I offer different packages and articles to choose from with all articles creatively written and posted on various sites. I have been known to kick off the careers of several artists and companies over the years. What sets me apart is, I was self-taught, never trained in PR and everything I have done has been self-made. Even though there are several people copying my work, I know quality and originality always shines through no matter what. I have also worked with different celebrities over the years and interviewed them. My most recent interview was with Miss USA Cheslie Kryst which was very enlightening
What moment in your career do you look back most fondly on?
My proudest moment has been the amount of lives I have changed through my work in PR helping other artists realize their dreams where they have had a chance to come to LA and NY and experience the entertainment industry from all parts of the world. My other proudest moments were meeting Mariah Carey and telling her much her music changed my life when I was being bullied in high school. And also working with the incomparable Narada Michael Walden on a song of my own. 'Nothing Can Break This Love' will be released August 12th on all platforms (links below)
Contact Info:
Suggest a story: VoyageLA is built on recommendations from the community; it's how we uncover hidden gems, so if you or someone you know deserves recognition please let us know here.