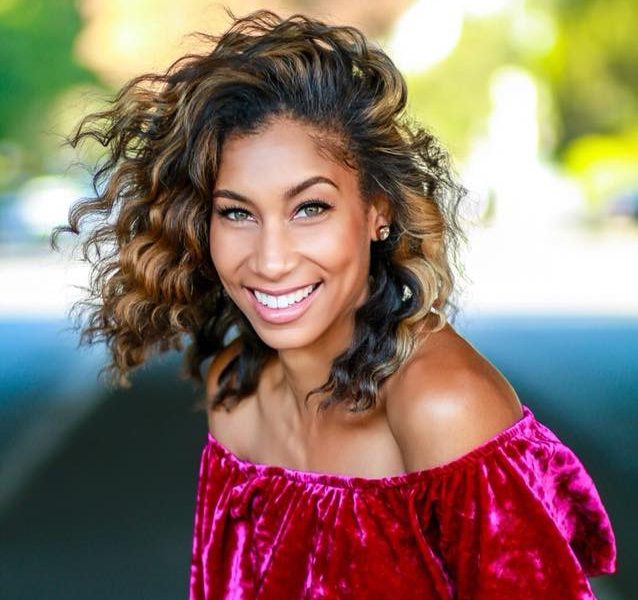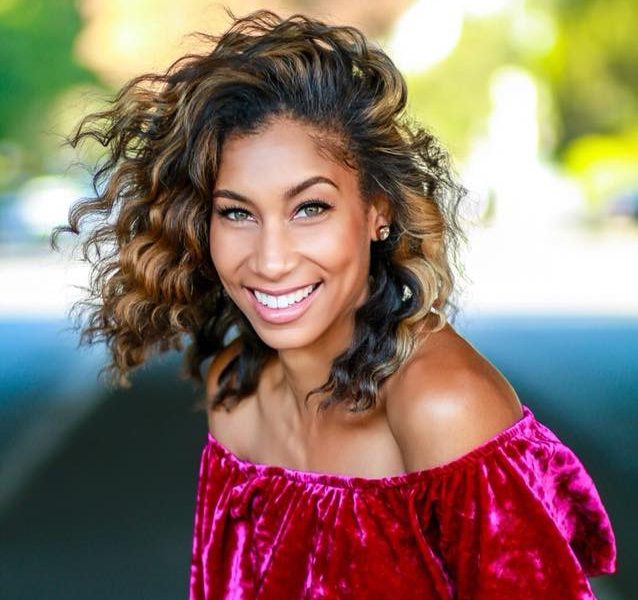 Today we'd like to introduce you to Amara Carey.
Amara, let's start with your story. We'd love to hear how you got started and how the journey has been so far.
Modeling was something that was always suggested to me at a very young age, but I did not have any plans to pursue it until I got older. I was dedicated solely to my education as this was my primary focus. It wasn't until I went to Sacramento State that I discovered modeling at age 19. My colleague was having a fashion show and inquired if I would like to walk for her. Without hesitation, I accepted her offer. My first experience on the runway was so exhilarating and I enjoyed every second in the spotlight. I felt beautiful and confident at that very moment.
After the show, I was approached by individuals who were highly involved in the fashion industry who wanted my information to work with me in the future. This led me to other opportunities in the modeling world and I ventured off fairly quickly. I submitted my photos that I had received back from my constant work and bookings to an agency in the SF market and was signed within a week. Everything was happening so fast, but I was grateful and took almost every opportunity that came my way. At one point I struggled to try to balance modeling and college as the commute was taking a toll on me. Not only that, I was juggling my modeling career, school, work, and my internship at the same time.
Being a full-time student taking 15-18 units was the ultimate challenge in itself, but I somehow managed. However, I did get to a point where I just wanted to focus more on school again and put modeling on the back burner because I was not sure if that was the future goal. This led me to take a 3-year break from my modeling career.
t first, it was something I did regret, but it became something I was able to accept. I know everything happened for a reason and I just needed to trust the process. I graduated from Sacramento State University in May of 2013 with a Bachelor of Arts Degree in Family and Consumer Sciences with a concentration in Apparel Marketing and Design. As a fresh college graduate, I did what I felt was necessary at the time and decided to move. I left Sacramento and moved to another state for personal reasons and was very unhappy. I came back to California and moved to San Diego which is the best decision I could have ever made. I met the most amazing people, worked in the field I felt suited me best and was living an amazing lifestyle. However, I knew something was missing when my passion for modeling came back.
Repeating my daily cycle became overwhelming, stressful, and I felt complacent. I knew that life had more to offer than working a 9-5 and not being more than what I was called to be in this world. I am such a "go-getter" kind of person that the drive in me was motivated to get back into modeling and that became my primary focus. At the time I was also going through personal issues with relationships that took a huge toll on me mentally, physically, and emotionally not to mention losing a family member. The only therapy I had during this time was prayer and poetry. I have been writing poetry since age 12, but I always kept it to myself. I felt sharing my personal experiences forced me to be vulnerable and I was not comfortable doing so. One day I went beside myself to not only look for agencies in the SD area but LA as well.
In the meantime, I would make time for shoots, attend fashion shows, and events as I felt it was the best way to network and get my feet wet again. Truth be told that helped keep my head straight. I knew if I stayed focused I would keep chasing my dreams. This gave me the momentum and drive to continue pushing forward and I saw how fast my career was taking off. After writing a poem and telling my story on stage for the first time at an open mic called "Queen Bees" in San Diego I knew my talent belonged elsewhere and it was time to relocate. I made a plan to move within 4 months and saved up enough money to make that happen.
This is how I made it Los Angeles, CA where I am now signed to two agencies and climbing the ladder not only in the modeling world but in the poetry world as well. This is the happiest I have ever been and wouldn't trade my experiences for anything in the world. It has brought me to where I am today and I have God to thank for that. I recently booked my first beauty commercial, filmed a scene in an upcoming movie, filmed two episodes of a new reality TV show, spotted in several magazines, and have done countless runway shows and print work.
I am also working on my first Chapbook for my poetry which will be a three-part series called, "She Has a Voice." The inspiration for the title is from me silencing my voice when all I ever wanted was to not only be heard but understood. The book will go into depth of my story and allow people to get to know me for who I really am and finally my voice will be heard. I am excited to release this series as it is something I have been working on for more than a year. I cannot wait for the world to see what I have created and this is just the beginning. I do plan to keep modeling and releasing books as my journey continues.
Has it been a smooth road?
My biggest struggle was taking on the right opportunity. Not everything is worth doing in this industry as it may actually hurt your career. I have turned down many jobs that I feel does not represent my character in the best light. It was also challenging to know people's intentions as that can be difficult to identify.
I think it is crucial to network and make great connections, but it is also important to ask questions and get a better insight of that person and determine if he/she has your best interest at heart. I definitely talk about "good intentions" in my poetry as well since this can be a constant struggle. It is also important for me to pay attention to my surroundings and not just jump into everything because I have to. I had to remind myself that this is a choice and make the right one count.
We'd love to hear more about your business.
What sets me apart is that I bring a different vibe to the industry. I am not just a model, but a poet like I mentioned. I love to express myself through creative thinking that I just so happen to be able to translate into a beautiful language. I am not afraid to be vulnerable like I used to.
In fact, I think it actually helps others who may be able to relate to my story. Many people see models as perfect but forget we are human too. I have performed at multiple open mics and see how my words impact others. My hope is that readers can resonate with what I have to say in my Chapbook.
Whether people can appreciate my struggles and growth or the book helping others have hope and a vision from my experiences I know it will be eye-opening. I do address sensitive topics, but I feel it is very necessary. All in all, this journey has been a long and bumpy road, but so worth it to be where I am today.
Contact Info:
Image Credit:
Leo Malevanchik, Joshua Ikpejack, Jonavennci Divad, Mark Gunter, Venezia Cruz, Matthew Lange
Getting in touch: VoyageLA is built on recommendations from the community; it's how we uncover hidden gems, so if you know someone who deserves recognition please let us know here.