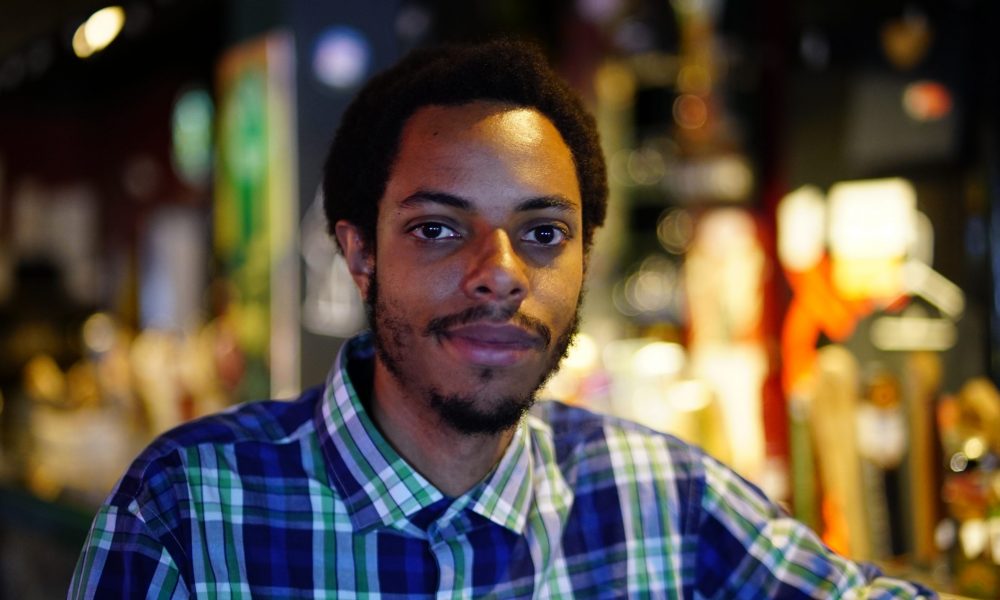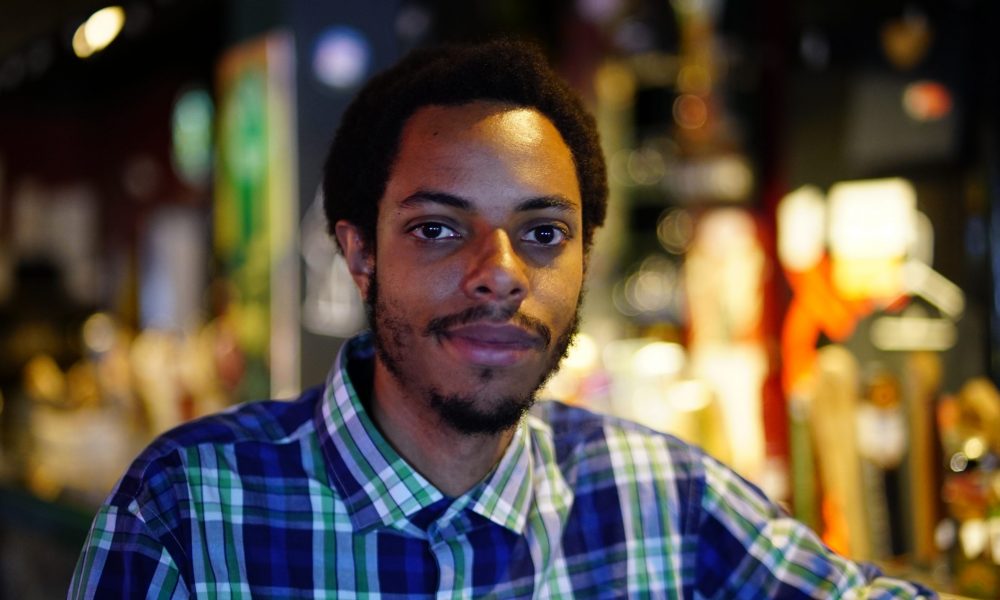 Today we'd like to introduce you to Amaobi Ajawara.
Amaobi, please share your story with us. How did you get to where you are today?
My family members for over a thousand years have all been born and based in Africa, I am a first-generation in my family to be born in the US as a Nigerian-American. My journey was inspired in 1997 in Newark California. My father just came back from a business trip from Washington DC and he gave me a National Geographic VHS tape. It was a wildlife documentary about lions; when watching it I said, "I wanna know more". So, in my freshmen year in high school I took a video production class where I got to learn about cameras and editing which was fun.
During my undergraduate studies at the University of California Irvine I majored in Film and Media Studies and graduated in 2014. While at UC Irvine I created two documentaries just to get experience. I also worked as a Boom Operator for a student musical called "It's a Seussical Life" by David Startup. The musical short film won a merit in Student Filmmaking at San Francisco, a Special Recognition at Canterbury University Film Festival, and Screenwriting award at the UCI Script Festival.
In 2017, I got my Master of Fine Arts in Film Production at Full Sail University. While at Full Sail University I worked on many students' master's and bachelor's thesis films that I could partake in which added to 10 films. Throughout all the films I worked in the sound department. I started from the bottom as a sound PA, to Boom Op, and finally the Sound Mixer. I worked on one film, Mann & Quinn which got a heavy high recognition. It was directed by Hamad A. Ali. I was the sound mixer for it and it was nominated and awarded the best Director at the New York international Film Festival. It also received the 2018 Suncoast Award of Excellence in Sound/Audio. I received 2018 Suncoast Student Production Award of Excellence in Audio/Sound for the Mann & Quinn film.
After obtaining my MFA degree from Full Sail University I moved back to California and began my first year as a Freelancer in the Film Industry. Currently, I travel between Northern and Southern California for film freelancing work. From 2013 to present, I've done about 126 projects altogether listed as shorts, features, documentaries, web series, TV talk show, live TV specials, live stream, music videos, corporates ads, video games, film festivals, and film pilots.
I recently worked on my first international project. I did sound mixing/boom operation in both indoor and outdoor production environment for a short film called HWY1 in Los Barriles, Mexico. It's been my goal in life to travel the world while filming wildlife documentary and any type of media so I'm available for travel and work in all countries and states.
Overall, has it been relatively smooth? If not, what were some of the struggles along the way?
Yes, there have been rough roads in my career; my first year in 2018 was bittersweet because I didn't know when working in the film industry you must own or rent equipment to be hired. When I was at Full Sail University, I thought productions would already have them on set; guess I forgot to ask that question in my film business class, Oops! Nevertheless, the film business was still helpful and I'll get to that soon. When starting as a Freelancer, I didn't know anyone and didn't have my own gear, plus I was also shy. All I had was my branding video and my website to get me noticed. However, my family knew a professor that knew some filmmakers in Northern California. So, I was introduced to 152 West Production where I did my first gig as a PA for a documentary called Sue's Story.
While Northern California was okay, it sometimes felt like a dead end and I wanted to see more and taught there is a lot of work in Los Angeles area. However, I was not used to driving in freeways and long distances. It was hard for me to get noticed in LA since I didn't know anyone. I later connected with a friend from Full Sail University who told me to hook up with him when I move back to California. He told me he's doing sound for a short film at the American Film Institute and asked if I could help him boom for the project and of course I accepted.
When I moved back to California, I faced the fact that my sister was involved in an accident with my car, so I did not have a car anymore. Moreover, I don't have money to rent a place to stay in LA. Luckily, one of my uncles who lives in Southern California offered me a place to stay and also offered to drive me to set until I get my own car. So I started traveling back and forth between Northern and Southern California on the Greyhound bus.
Later on, I got a car with good mileage but the radiator was leaking coolant. I started getting more texts about more AFI work. Everyone I knew advised me not to drive to LA with my new car until the radiator is repaired, but sometimes you got to take on fear and just go for it. So, I took my car to a mechanic and he said it was okay to drive the car to LA as long as I could periodically stop on the way and add coolant. With very limited time to make it to my next gig in LA I just took off on my first long distance drive on the freeway. Admittedly, I was initially scared, but remembering I have always been a good driver gave me the courage I needed to power on to LA without fear. Driving alone to my next gig soon felt good and that began my journey of driving back and forth from NorCal to SoCal for my career.
My biggest challenge was in July 2018 when I applied for a feature on Mandy.com. At first I did it just for fun but a few days later I got a call from the line producer. He immediately liked my experience and from there I was hired but the problem was I didn't have any SOUND GEAR! I knew I could have rented it but I was always working free and low paying gigs just to get experience. Unfortunately, since I worked with only a Zaxcom Nomad in my master's degree program, I didn't know how to work anything else. When I realized how much a Zaxcom nomad cost I just wanted to say screw this. However, I did some research and managed to buy some good and affordable gear. My recorder is a Zoom F8N and the feature was in two weeks. While waiting for the rest of my gear I did some practice and went to my friend, Nils for help on recorder; we managed to get it working. With two days left until the actual shoot I mastered the recorder. The feature was in Overton, Nevada and I drove nine hours from Union City to Nevada. Luckily, I had my friend who got me the first gig in LA to be my boom op. When we got to Overton it was so hot that if you were carless you could go down in heatstroke but I was always careful and my motivation kept me going.
My toughest part of the Overton gig was the final day on the first week when my gear didn't have enough power to keep recording and since sound was so important, I was in a lot of pressure. The crew gathered their batteries and I had to wait for it to cool-down. The good thing was the files weren't damaged but I hated that I didn't think ahead. I then remembered that a Full Sail University alumni has a shop for sound in Las Vegas, so I drove for an hour, got there and bought a dependable power supply. To this day, I never have to worry about my power supply and from there on it was smooth sailing.
Finally, the things that are most important to my career are my car and gear since I feel I put most of my earnings into them; but hey, without them it would be tough so I always make sure they come first.
We'd love to hear more about your work and what you are currently focused on. What else should we know?
Today I do everything sound; on set I'm a Sound Mixer, Boom Operator, and Sound utilities (Sound PA but I don't think that exists). I'm mostly known for sound in Southern California but I like to expand my line of work too. In Northern California I'm a videographer, camera op (I have two cameras for work), PA, Art PA, UPM. Grip, and 2AC.
I'm mostly proud of my way of thinking for example looking around and using the environment around me to get better sound; for example, I once planted a lavalier mic on a ceiling so the camera could not see it since it was a super wide angle. From what people have told me I'm super cool to work with and I'm kind of professionally smart (when I need to be). Sure, I may not have the best sound device or Zaxcom recorder but I have what I have and it's doing pretty well.
If you had to go back in time and start over, would you have done anything differently?
There are a lot of lessons I've learned. If I could maybe go back it would have to be the day I graduated from UCI. I didn't know how I could get started but now thinking back, I could have stayed in Southern California and worked as a PA. Nevertheless, if I had done that, I would not have gotten my MFA from Full Sail which changed my life.
When you first start and you ask people how did you get there? Sadly, you'll get the same bland and disappointing answer, "You just have to know people." However, in my experience to know people, one needs to go to any film event you can think of – film festivals, networking event, music festival, etc. Get to know people and be cool with them for sure. Look through Facebook, Production Hub and other websites; but at the same time be careful.
Oh! It helps if you create a website and a branding video as well as social media; that way people will know what you do. Because of my choices, I met some UCI students who asked me how I got started and I told them everything I did and what I should have done. They graduated and are now hard at work in the film industry. Also, on Facebook I went from a thousand friends to over 4,950 friends. At first, I thought it was spam but it later became obvious they are people from around the world in different countries asking me how I got to where I am. It's a good feeling that I inspired people just by working and just being me.
Who else deserves credit – have you had mentors, supporters, cheerleaders, advocates, clients or teammates that have played a big role in your success or the success of the business?  If so –who are they and what role did they plan / how did they help.
I would like to thank my parents for the support of my career, my uncle's who live in Southern California for housing and driving me to set when I first started in LA. All my friends, professors, and career advisor at Full Sail University. My friend Oscar Rome for helping get my first gig in LA, Chike C Nwoffiah, Linda Mattock Scariot, and Nils Myers for helping me get started with my career in Northern California. Finally my closest friend/ youngest sister Laura M Duran for always being kind and a great person to talk to when I'm feeling down and being a great hard working role model.
I would like to thank Frederic Dominioni and Rahil Alimohammad for hiring me to work my first international gig because without them I wouldn't have gotten the feeling that I wanted to travel more and do more this in other countries plus it was a very good experience.
Contact Info:

Image Credit:
Adnan Sharawi, Christian Arroyo, Valerie La Rose, Aurius Omar Everett
Suggest a story: VoyageLA is built on recommendations from the community; it's how we uncover hidden gems, so if you or someone you know deserves recognition please let us know here.