Today we'd like to introduce you to Amanda Lehan-Canto.
Alright, so thank you so much for sharing your story and insight with our readers. To kick things off, can you tell us a bit about how you got started?
I knew what I wanted to do since I was a little girl. I would play outside for hours dressed in weird gypsy scarves, making fake fires to "keep warm" using rocks and sticks and talking to trees as if they were wise townspeople giving me grand advice on how to get through the winter. Oh ya, I'm from Massachusetts. Actually, Easton to be exact (Go Oliver Ames tigers! Ya wooooo alright, nice, Ya! Cool ok… I'm a theater kid bye football games wasn't actually watching anyways ). So, that being said, winters were long and freezing. But I truly loved them. My best friend, Kristin would join me in the surviving the winters world too. It was the greatest. After my days as a poor "villager", I realized it' was time for an upgrade. My mom got a home video camera! Fancy stuff. This was my chance! It ultimately became my video camera and I forced my little sister to play all the extra roles in any new project I was working on. She played my husband (not weird or was it?), my sidekick, my travel partner to Egypt, a mummy, and my assistant director in the many commercials I created. My favorite was our Folger's coffee commercial. That was a long (unpaid/non-union) shoot in our kitchens starring eight year old me and six years old sister drinking endless amounts of water in coffee cups, looking right into camera singing the unforgettable tune…"Folgers in your (sip happily like you are about to start a long day in the office but SO thankful for this hot cup of coffee) cuuuuup".
Anyways, after a lot of discovery, growing pains, travel to foreign countries, scuba diving, partying hard in college with lifelong friends and pretending acting wasn't my dream to then working at NBC news only to quickly realize…. I can't go another day without being an actor. SO, long story short, I moved to Los Angeles. I am now a Sunday Company Alum at The Groundlings Theater, soon to be Maude Performer at UCB, and the current host for the Amazon Alexa commercials. It's been a wild eight years journey in LA and I feel like I'm just beginning to scratch the surface. It's funny how we deny what we've always wanted to do as a kid. Why do we do that? I guess it doesn't matter when you finally listen to your inner child. It just matters that when you hear, you go for it. And I'm really glad I heard the call and I couldn't be happier where I am, right now, in this moment. That took a long time for me to really feel that. And, I've got a little family out here, my Belarusian boyfriend, Hardzei (just call him H it's easier for everyone involved) and my angel/devil dog, Sonya and my incredible community of soul friends. Not to mention my sisters, family back home and my two lovely ladies. Oh, also, to keep me company are my 30 wigs I own and I almost wish I still had my home video camera to play with because it's back in fashion!
I'm sure you wouldn't say it's been obstacle free, but so far would you say the journey have been a fairly smooth road?
It's been all of the above. The biggest challenges are getting used to some of the rejections. And there are many of them, especially in the beginning because you are just figuring out your vibe, your "brand" if you will. The amount of times I was told, "figure out your brand" was outrageous. I guess they just meant figure out who you are and don't just say "tall Portuguese woman from Boston who loves doing impressions of her family members". My journey in this career definitely feels similar to playfully tumbling down an extremely steep hill towards a nice couple having a relaxing picnic or getting tickled way too hard that your laughing turns into screams. Either way, it's been excellent. I find my best flow occurs when I follow the joy, the real funny and when I trust my instincts even when I'm told no, that can't happen you're too tall. Side note: I learned I'm really good at playing angry older women who constantly feel like the world is out to get them. Which is then followed by a text from my mom asking, "wait, is that me? I'm not like that".
Alright, so let's switch gears a bit and talk business. What should we know about your work?
Currently, I do a lot on camera commercial work as well as voiceover work. Most recently, for Lowe's, Spotify and Johnson & Johnson. I built a home studio in my closet and I spent a lot of time there. Sounds sad but it's actually quite convenient! Voiceover has been so fulfilling for me. I'm working on breaking into animation, which is an absolute dream. I also have been the host for Amazon Alexa commercials for almost two years now and the creative freedom to play my own characters have been such a gift. I love my team and I love filming in Seattle a few times a year. I love that city! I also am a cast member on the YouTube show SMOSH. The cast and crew on that show are some of the loveliest people you could ever work with. It's been such a blast pitching and playing ridiculous characters on that show! Also, something I'm really excited about is recently, a great friend of mine from Groundlings created a mockumentary movie filled with characters about re-opening a small theater in Tennessee during COVID. The whole movie is improvised and it's currently being submitted into festivals. It's called "Re-Opening" and I play a character named Maggie who runs a tight ship, cares deeply about the theater and is aggressively rough around the edges. She is my twin flame. My passion for creating characters is really why I'm here in Los Angeles. I'm good at it and I work really hard on the process of development. The wigs also help.
Are there any books, apps, podcasts or blogs that help you do your best?
My good friend Matt just gave me a Sally Rooney book, 'Conversations with Friends'. Such an incredible read, I love the way she writes.
Podcasts: This is embarrassing but, Dateline NBC murder podcast. I know, I know, I'm such a basic b loving murder which actually now sounds terrible as I say it out loud but honestly, the stories are good, heartfelt and the reporters at NBC crack me up. Very dramatic. Sound effects are quite theatrical!
I'm very into self-help podcasts and books. I love Super Soul with Oprah podcast. Currently reading, Untethered Soul by Micheal Singer.
I also love pulling Tarot. Yes, I am a witch. Not witchy just a witch. Haha. But seriously, I started pulling tarot for myself after years of having my best friends Dunia and Kristin pull for me and I'm so so in love. It really helps me see things more clearly and the decks some people create are just stunning.
Contact Info: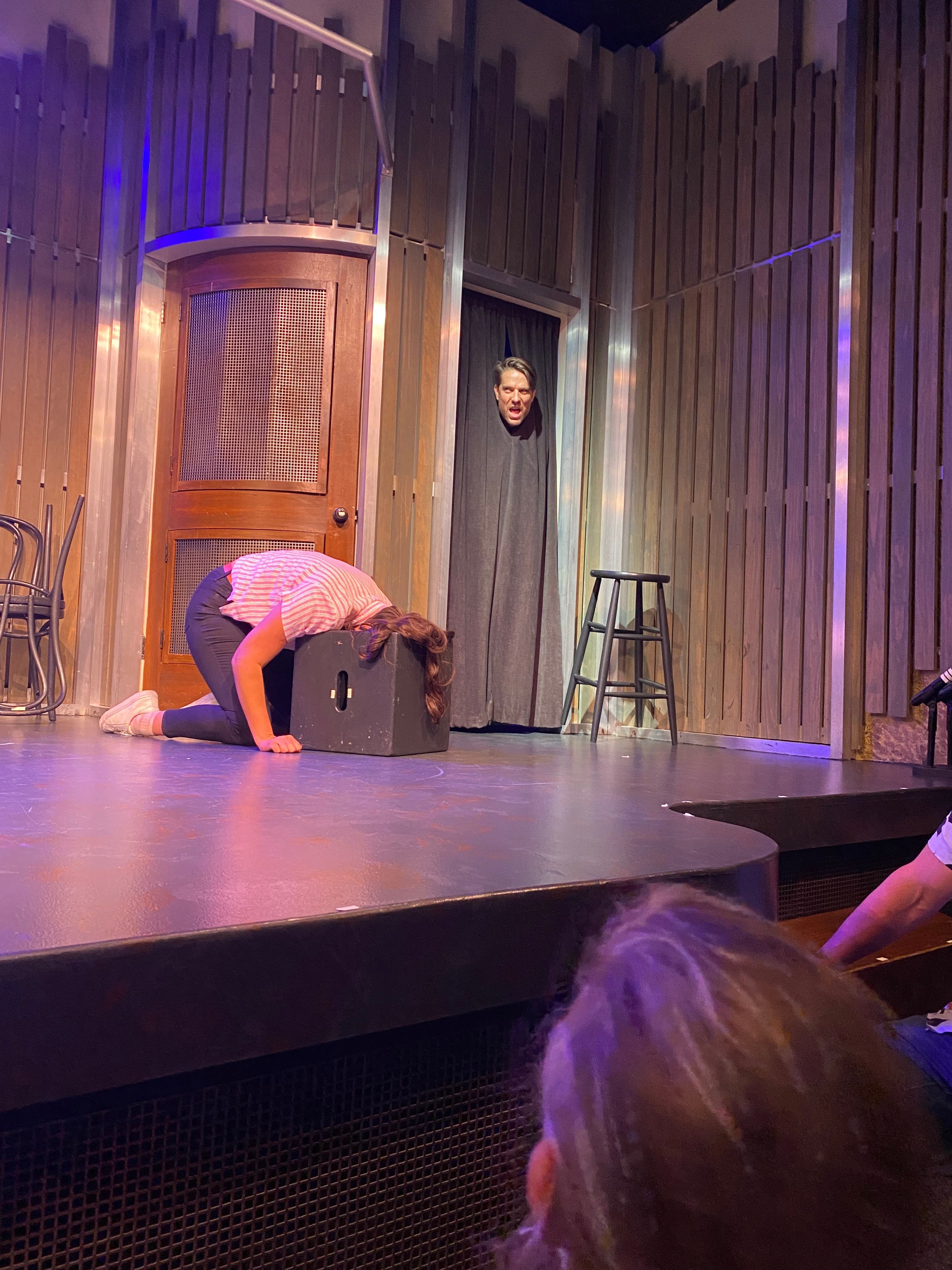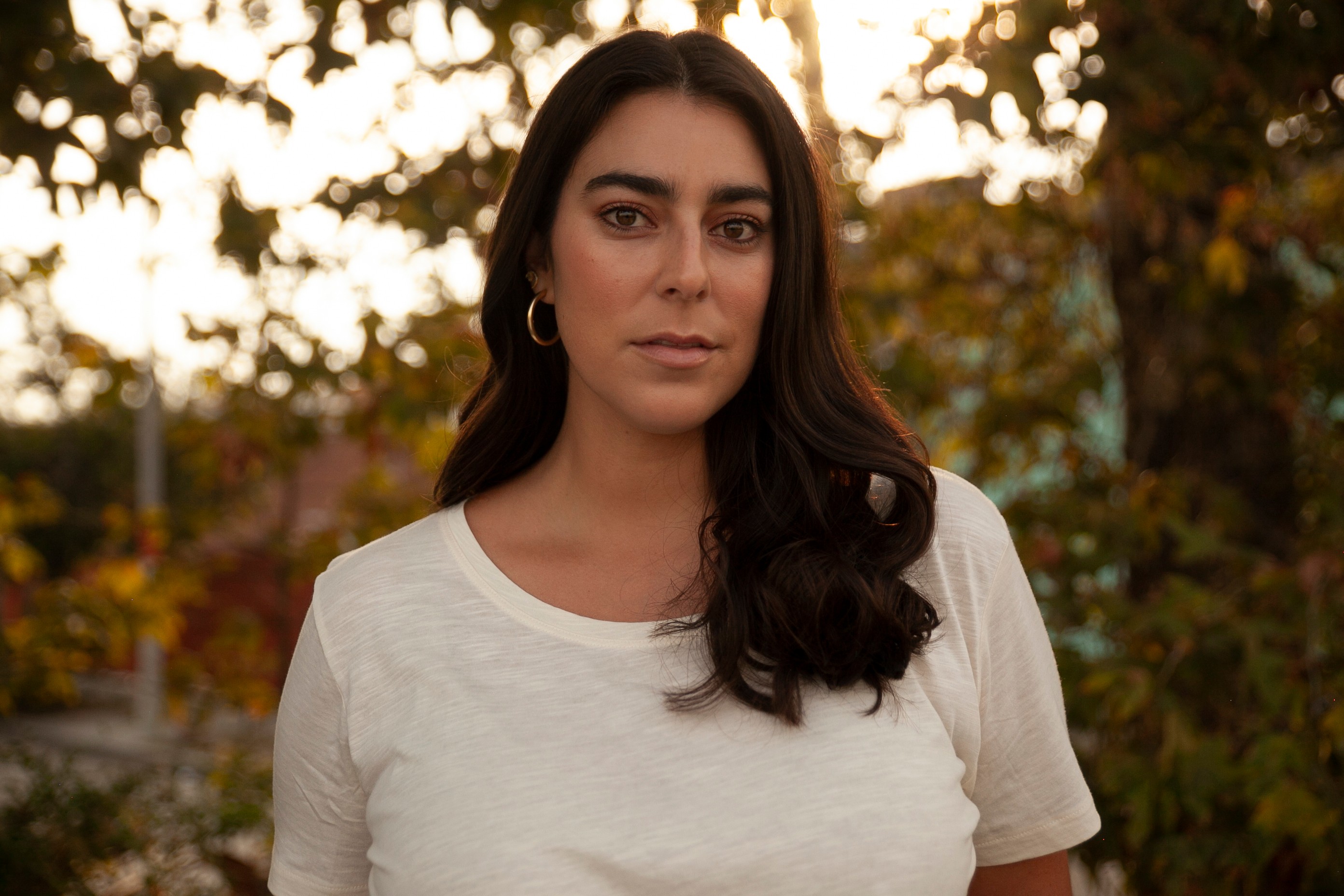 Image Credits:
Photo Credit for professional pictures: Matt Kane with stylist, Alexandra Corral. Photo Credit for set pictures: Amazon Alexa and Indigo Slate.
Suggest a Story:
 VoyageLA is built on recommendations from the community; it's how we uncover hidden gems, so if you or someone you know deserves recognition please let us know 
here.