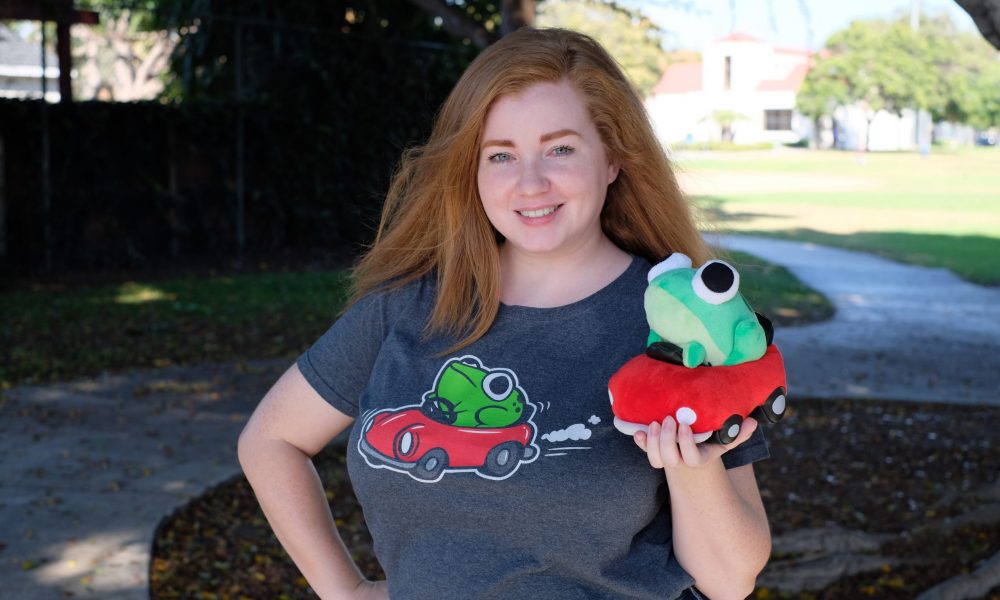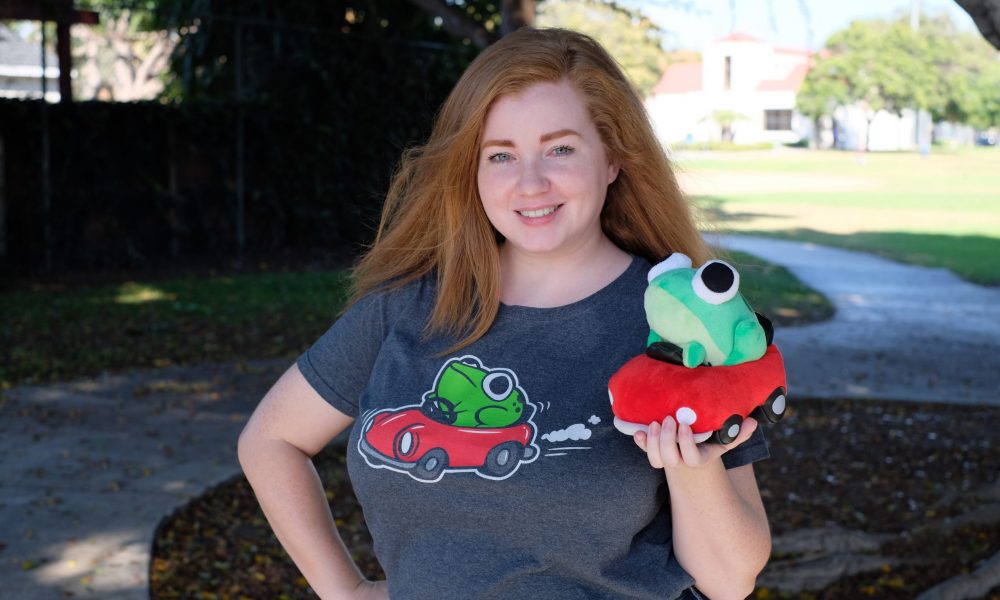 Today we'd like to introduce you to Amanda Flagg.
Amanda, can you briefly walk us through your story – how you started and how you got to where you are today.
I consider myself to be an artist as well as graphic designer. Originally from Canada, I spent the majority of my life outdoors in the temperate rainforest of Vancouver. While in my 20s attending a program for illustration and design at Capilano University, I landed a job creating original designs for the online graphic tee marketplace Snorg Tees. Between semesters I worked at a local screen-printing warehouse learning the process of apparel design from start to finish. After graduating with newfound knowledge and early industry experience, I embarked on a solo freelance career still continuing my work with Snorg Tees but also branching out to other clients.
With my background in apparel, I created designs for 24-hour shirt sites like Teefury, The Yetee, and RIPT. These designs (referencing anything from Banjo-Kazooie to the Fifth Element) began cementing me as a known entity in the video game and nerd culture communities. From here my reputation started getting me work from official brands like the Game Grumps, Heroes Of the Storm (Blizzard), Dragon Age (BioWare), Mass Effect (2k games) and Five Nights at Freddy's, designing everything from scarves, mugs, and hats to plush toys. However, my greatest and most well-known creation is an original homage to Nintendo's cult classic video game Mother 3, a plush green "Save Frog" riding in a plush red car. The plush toy has created online jokes and even an Instagram fan account which I consider my greatest badge of honor. My little green sensation was in such high demand they completely sold out and are currently in reproduction. He'll hopefully be hopping back into homes by the holidays! It's surreal to see the work I've created appear in the wild and even in the most unlikely of places. My early work with Snorg Tees would resurface a little later in my career as part of the Marvel Cinematic Universe. Gwyneth Paltrow (Pepper Potts) was spotted wearing one of my designs in Iron Man 3. Tony Stark must be into hand-me-downs because Tom Holland (Peter Parker) wore the same shirt and two of my other designs in both Spider-Man movies.
This nerdy accomplishment later helped me acquire my current job as an Editorial Designer at IGN, one of the most visited video game and entertainment news sites in the world. My University program diploma, experience working in the field and notoriety in the pop culture communities qualified me for NAFTA and fulfilled my bucket list item of moving to Los Angeles, my favorite city in the world.
Has it been a smooth road?
As anyone who's ever tried freelancing as their main source of income already knows, it's only ever successful if you can effectively juggle many projects at once. But to me even at its worst, it still beats any normal desk job you could throw at me. If we're talking about literal roads, however, mine was extremely bumpy flying down the I-5 from BC to LA in my packed-to-the-brim 2009 Kia Rio. My mom made the drive down with me and I'm still not certain how she managed to fit in the car with me and all my stuff.
And by the way, did you know that a Canadian driver's license, insurance, and car ownership papers are basically useless to the California Department of Motor Vehicles? Me neither! So yes, the work was definitely hard, but honestly, getting to know the first and last names of every DMV employee in SoCal was the absolute worst part. That and no more ketchup chips…but I digress.
Please tell us more about your art.
In my case, my business is my art, and in that respect, I consider myself to be a jack-of-all-trades. I've done traditional art, digital art, logo design, branding, apparel design, print design, and even photography. Apparel is where I got my start and for that reason it'll always be close to my heart, but it's my ability to succeed in a variety of areas that makes me so valuable to my clients. Before I got my job designing for Snorg Tees, I thought I wanted to be a traditional artist, but learning about everything that goes into something as seemingly simple as screen printing changed my mind.
Without everything I've learned and experienced bouncing from one amazing opportunity to the next I'd never be the artist I am today. While my shirt designs and Frog in a Car plush toy are my namesake, my true power is accepting any intimidating challenge and always being ready to learn something new. I'm still coming to grips with the reality that I got all the way to California by making t-shirts. I will always cherish my beginnings and where they got me.
To me, the most important thing about being an artist is to always be creating. Broaden and diversify your talents. Learn something new. Knowledge is powerful and it creates opportunities where there may not have been before.
How do you think the industry will change over the next decade?
Streaming my creative process on Twitch.tv is something I've been wanting to get serious about for a while and is a personal goal for the near future. The next big steps for my career are my own personal apparel line and a solo gallery show. While these goals may be farther along in the future, I am always striving to learn and experience new things to make these ambitions a reality.
Contact Info:
Image Credit:
Alex Faciane
Suggest a story: VoyageLA is built on recommendations from the community; it's how we uncover hidden gems, so if you or someone you know deserves recognition please let us know here.