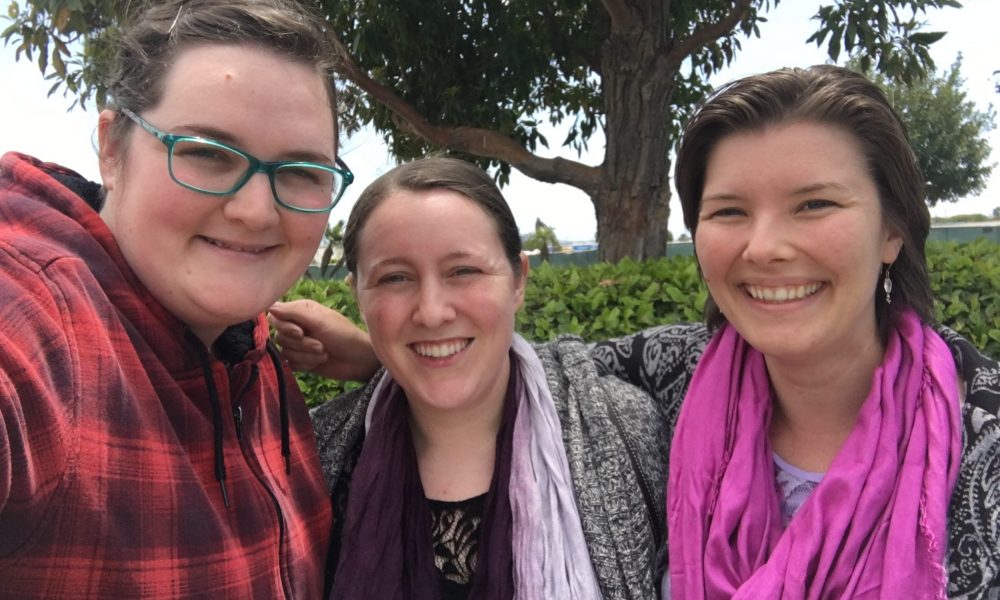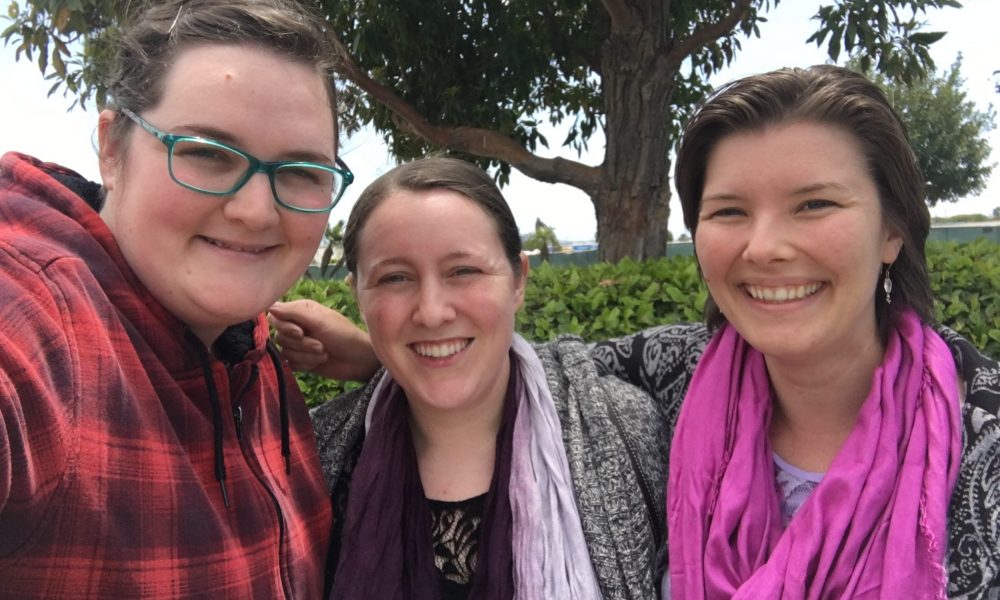 Today we'd like to introduce you to Amanda Cagle.
Amanda, can you briefly walk us through your story – how you started and how you got to where you are today.
My path to birth work is fairly unique, as I don't have children of my own. I spend my days (and nights) supporting families about to experience labor, birth, & raising a baby, but haven't done those things myself. Alternatively, my story began with work at a homeless shelter specifically geared toward housing, educating, & supporting pregnant women and the babies they birthed. I was in college, studying to become a social worker, and needed to complete an internship. It was required of me, and I was pretty busy at the time. So, instead of giving any thought to where I might be most helpful or which populations I found myself drawn to, I simply typed the word "volunteer" next to my zip code and picked the first organization that popped up.
That haphazard Google search led to me the most surprising, fulfilling, challenging field of work and I'm thankful every day my 21-year-old self didn't over-analyze the options.
The first three months at the maternity shelter saw me mentoring, planning events, teaching classes, and ultimately learning on the go; like most nonprofits, the shelter was understaffed and the leadership was ready to put me to work in any way that I could be of service. The internship quickly turned into a part-time job, and I knew I'd need to learn more about what the residents were experiencing and what they needed to learn most before becoming parents if I was going to be of any substantial help. I asked to interview one of the women I mentored for a school paper and two hours into it she was asking if I would like to be her "birth coach." Like many of the residents, she was a single mom with no family in the area. Though I knew very little about what being a coach during labor would entail and mostly envisioned that I would be holding a screaming woman's hand for a couple hours while the words "You can do it" fell out of my mouth on repeat, I knew I couldn't let her walk through those hospital doors alone if I could help it.
Fast forward three months, we had put in countless hours of reading books and articles in preparation and had even endured a movie night that consisted of watching terrifying YouTube videos where a massive bulge of humanity came pouring out of women's vaginas on a loop. Before I knew what was happening, I was rushing to a hospital at 3 AM, where I found myself smack dab in the middle of the exhilarating, beautiful, insane ordeal that would be my first birth. My whole world changed that morning. I watched as this young person breathed, rocked, cried, shook, cried some more, and ultimately became this force of power and stamina and life itself. She seemingly grew into an adult, a fully-functioning mother within hours. I couldn't look away as her body expanded to allow safe passage for her own little bulge of humanity. Only this time, in person, none of it was terrifying. It was somehow gorgeous and mystical. It was phenomenal in the truest sense.
Though I happily took a full-time job at the shelter shortly thereafter, I couldn't shake the sense of excitement and giddiness I had when I thought of possibly attending another birth. Luckily, my old friend Google soon led the way to a local training to become something called a "birth doula," and off I went one weekend with the hopes of turning my one-time support experience into a lasting passion.
It's been six years since that first birth, and I've built a thriving career based on that passion. I've spent years delving into the research on countless topics regarding pregnancy, birth, & the postpartum experience, taken more professional training than I can keep track of, and built partnerships with doulas, midwives, obstetricians, and pediatricians. I've now attended more than 150 births, provided in-home postpartum care to over 250 new parents and babies, and taught classes on everything from baby care and labor preparation to postpartum healing and sex after birth.
Though my journey began with supporting families on the day of birth, I am proud to say that I'm now also an active postpartum doula, lactation counselor, child passenger safety technician, belly binding specialist, yoga teacher, placenta encapsulator, and childbirth educator.
Great, so let's dig a little deeper into the story – has it been an easy path overall and if not, what were the challenges you've had to overcome?
Though I like to consider myself a generally optimistic person with a steadily positive outlook on life, I believe in being fully forthcoming about how utterly exhausting and challenging running a birth business can be/will be/often is for the sake of those who may be toying with the idea. Just as pregnancy & parenting is, for many, marked with moments of hope and excitement, so is deciding to start a small business. And just as parenting in real life, with a real baby, 24 hours a day, 7 days a week can knock that hopeful wind right out of you, so can running a birth business.
When I'm working with clients as a birth doula, there are meetings to schedule to get to know each other, text questions to respond to when parents get curious or worried about something, and phone calls to answer. All in all, this part of the gig isn't unlike other small businesses, although I'd argue I get a lot more "after-hours" calls than any of my non-birthy counterparts. The biggest difference, however, is that I may be attending those meetings and answering those calls directly following being at a 30-hour birth with a family. I don't clock in and clock out when it's convenient. Actually, as parents everywhere can attest to, babies rarely make their arrival during convenient times. And just like the parents I support, running Your Birth Team requires a 24/7 commitment.
Of course, there are sometimes more major, perspective-hurling events that bring birth workers to our knees and test our ability to cope with hardship. Pregnancy loss, unexpected outcomes in birth, emergencies, NICU stays, and even SIDS deaths in infants are all possible occurrences in my line of work.
I can't walk away from any of it when a challenging moment arises, because my literal job is to provide emotional and physical support to families. I can't necessarily just hit pause or take a break when I want or need a moment to collect myself. In fact, I often spend time at births and with families in the postpartum period consciously internalizing my own emotions in order to effectively do what doulas do best: hold space for families. This means that doulas (and I believe this is true for nurses, midwives, doctors, etc. as well) must find time and space for rejuvenation and healing outside of our work hours.
The work I do, I love. Yet it also requires enormous amounts of energy output to walk alongside a family in a continuous, supportive, nonjudgmental way. I often say that birth work is all about working with intensity: intense joy; intense discomfort; intense sadness; intense excitement; intense overwhelm; even intense physical pain or soreness at times. I find that intensity and challenge provide me personally with an opportunity for growth and personal development, so I welcome it all and find new ways to cope and learn all the time.
Please tell us about Your Birth Team.
Your Birth Team is proud to be comprised of Birthing From Within (TM) Childbirth Mentors. Our specialty is working with families to realistically and thoroughly prepare expecting families for the shifts they will encounter during labor and as new parents. We don't shy away from talking about the pain of childbirth or the challenges of breastfeeding, instead choosing to meet the concept of challenge head-on with the more powerful concept of coping techniques. Using meditation, self-awareness practices, yoga, and evidence-based research, we develop classes and plans to meet the needs of each individual person we work with.
Your Birth Team offers our community a focused array of pregnancy, birth, & postpartum services. This includes childbirth education, belly casting, birth doula support, postpartum doula support (both daytime and overnight), placenta encapsulation, belly binding for postpartum healing, car seat installation and education, lactation counseling, and prenatal and baby & me yoga.
We are LGBTQA affirming doulas, plus-size birth advocates, and work with families of all shapes, colors, and creeds. Our work has gifted us the opportunity to support those giving birth while incarcerated, women who have suffered sexual assault and rape, families who struggle with infertility, and couples on the exact dating-marriage-baby track they intended growing up. All of our services and support are offered to parents in every part of Orange County & Long Beach.
Do you look back particularly fondly on any memories from childhood?
My brother and I loved being outdoors growing up, so many of my happiest memories include dirt bike riding, go cart driving, and playing at the beach.
My absolute favorite moment would have to be running in the water with my dog for the first time at Huntington Dog Beach. Between us, I'm not sure who was more excited that day!
Contact Info: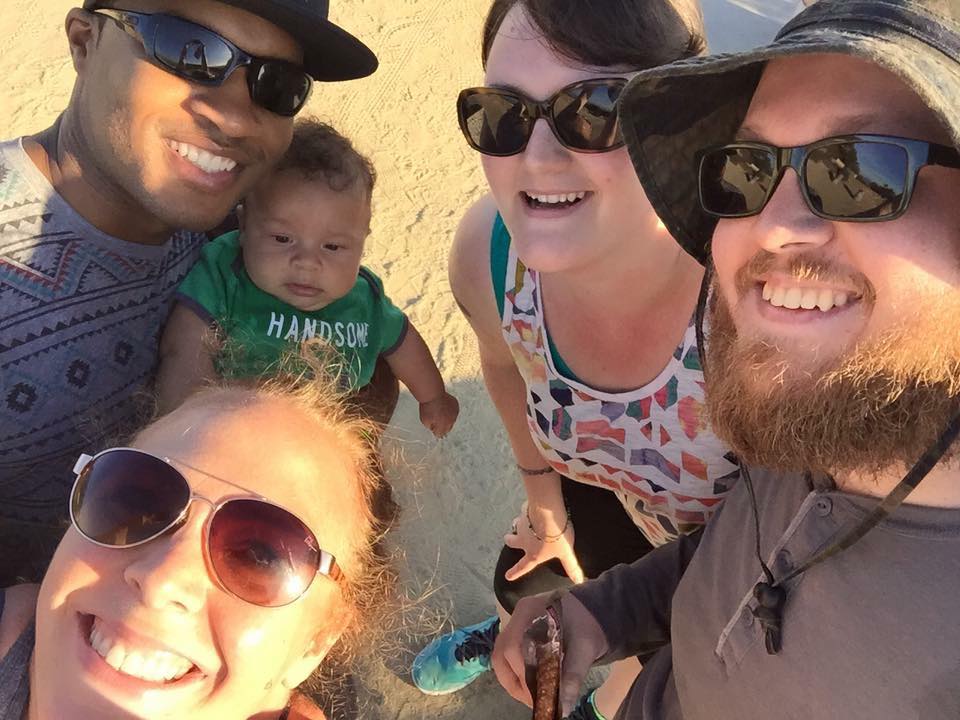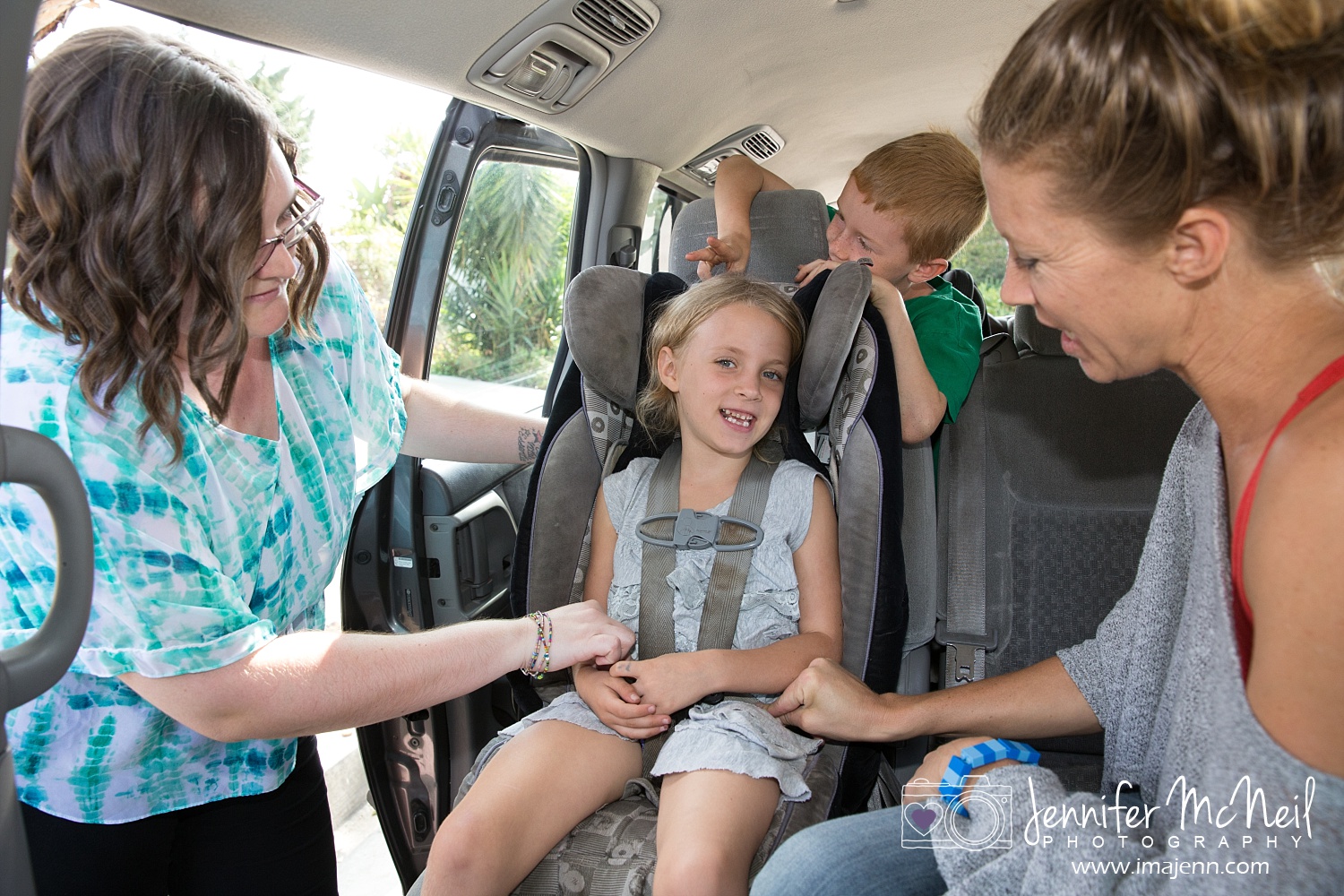 Image Credit:
Jennifer McNeil Photography
Getting in touch: VoyageLA is built on recommendations from the community; it's how we uncover hidden gems, so if you know someone who deserves recognition please let us know here.